Dining Room Area That Belongs To A Modern Villa In Sierra Blanca – Within this extraordinary dining room, we can experience, first-hand, how LUXXU used a minimalistic contemporary interior design style with exquisite decor that will entertain both the family and the guests, throughout the space. Continue reading this LUXXU Blog article to know more!
---
See also: Sierra Blanca Modern Villa In Marbella With A Luxe Design To Live By!
---
Dining Room
Any dining establishment takes pride in providing a large area for family and friends to enjoy. This was kept in mind at all times by LUXXU, which provided a great view of the outdoor space while furnishing it with the most remarkable pieces. Beginning with the Vertigo XL Dining Table, an ultimate design item with masterfully crafted marble that exudes luxury and allows the Galea II Dining Chair's premium selection of wood, brass, and velvet to shine through.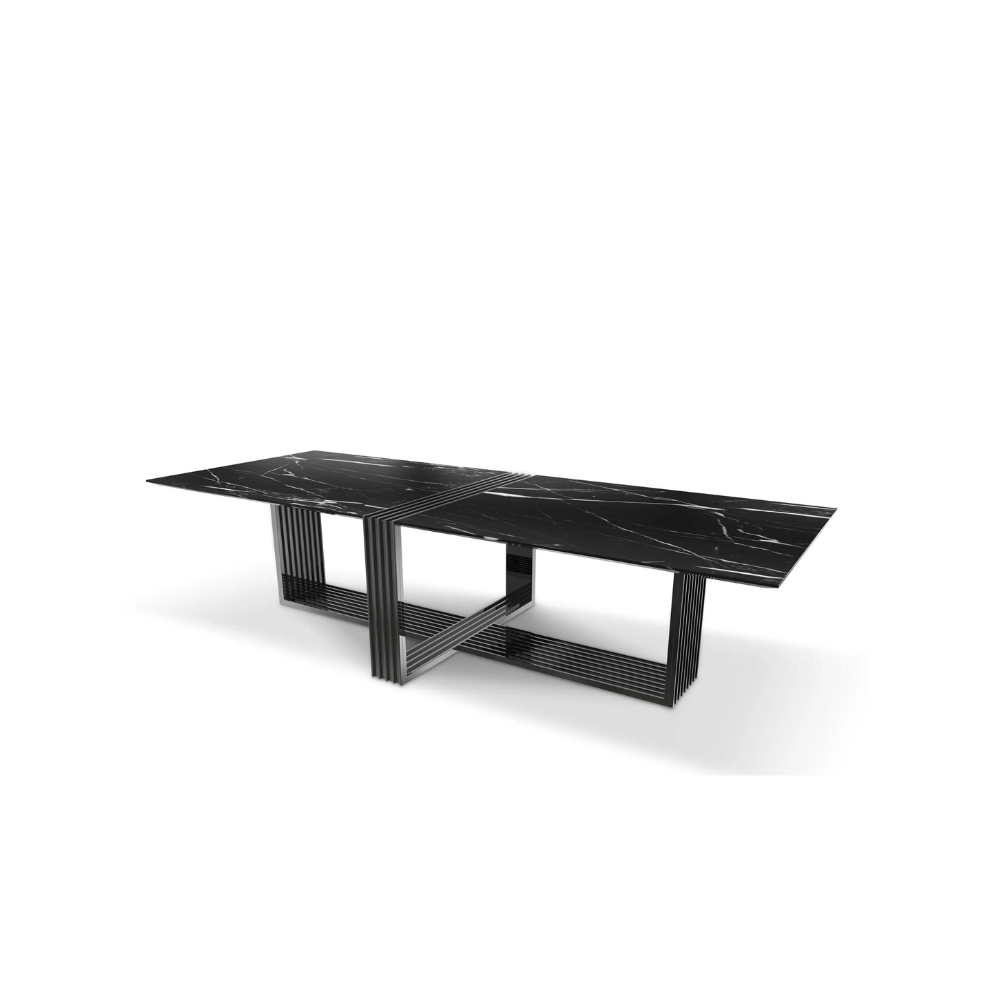 The handcrafted smoked glass, polished brass, and glossy Eucalipto Frise Veneer of the Algerone Bar Cabinet, which offers the best storage solution for fine glasses and drinks, creates a stunning visual effect and highlights your prized possessions. With their sublime lines, the Liberty Torch Wall Lamps, which are ideal for this minimalistic contemporary dining room, bring the right brightness to each side of the cabinet.
---
---
---
Dining Alongside Luxe Design
Meanwhile, on the opposite side of the room, the Tenor Sideboard catches the eye of anyone with a keen eye for detail due to its gold-plated brass asymmetric bars, which add an exceptional touch to the piece, particularly when accompanied by two Skyline Wall Lamps on each side, which portray the shape of breathtaking skyscrapers.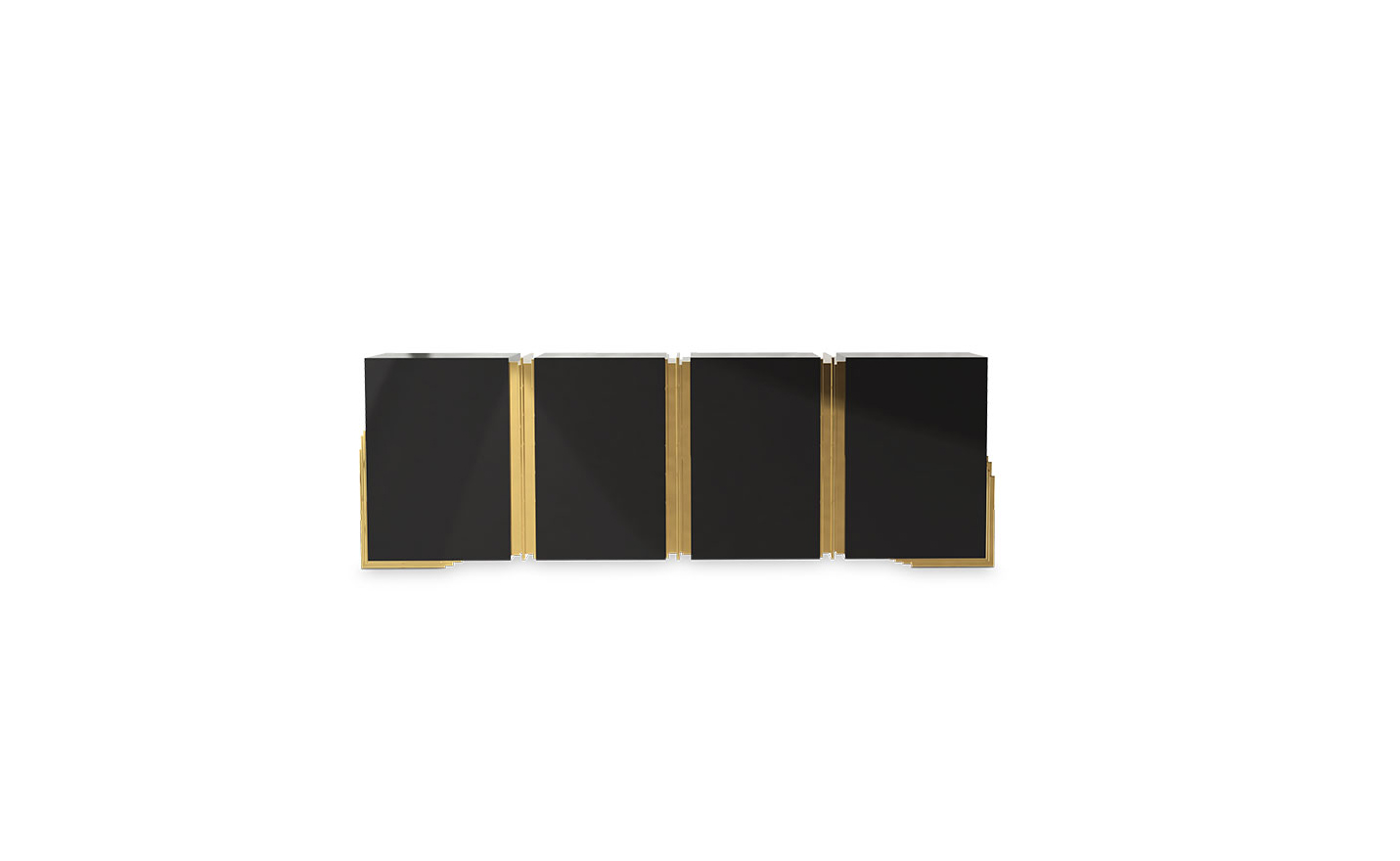 A set of three Liberty Slim Suspensions with sophistication and lushness that blend in perfect unison and enlighten this dining room can be seen shining above this set, completing this masterpiece!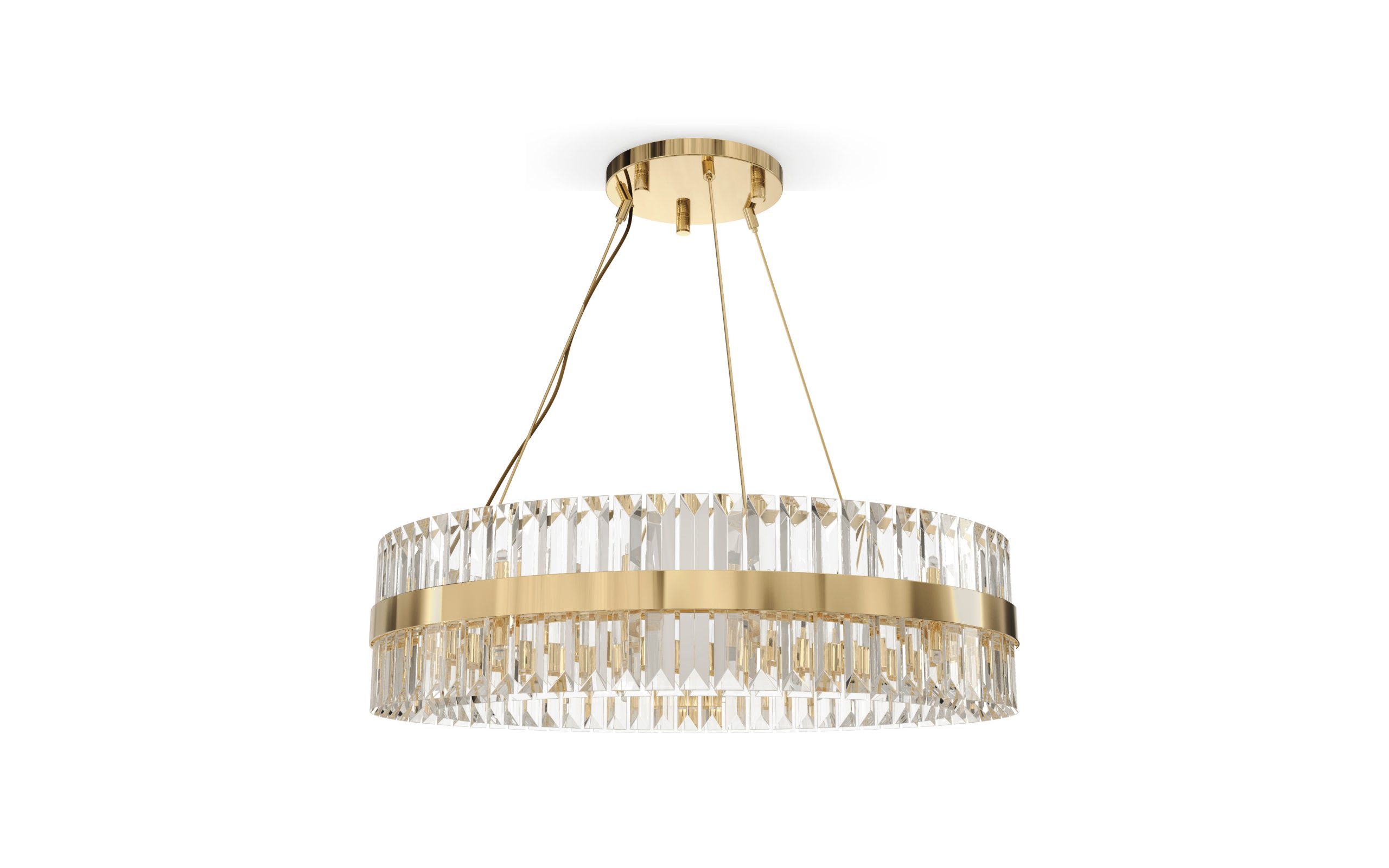 ---
See also: Luxury Houses – A Premium Design Collection
---
If you enjoyed this article regarding Dining Room Area That Belongs To A Modern Villa In Sierra Blanca then make sure to check out our socials to find news, inspirations, and more interior design ideas: Pinterest | Facebook | Instagram.