Brera Design District is an international landmark and a creative, commercial and cultural hub in Milan. Learn more about it!

Currently, the Brera Design District is considered one of the most important design districts in the world. This year, from April 8th to April 14th, Brera Design District presents its 10th edition during Milan Design Week and there are already many events planned.
Although it is active all year round, Fuorisalone is where Brera receives more visitors, and during this week, the district contributes to the consolidation of the Milan Design Week theme, creating an organized network of relationships, contacts, and information related to the world of design. It is the most elegant and most visited quarter in the city, located in the center of Milan, with a very clear identity: the ideal stage for design and art in their many shapes and forms.
These are some of the events planned for this edition:
Planetarium: An interior design project, which will be presented at Brera Design Apartment, designed and made by Cristina Celestino for the Besana Carpet Lab.
MateriAttiva: This initiative is set to be a multi-sensorial experience that will be curated by Iris Ceramica Group and the young architects of SOS School of Sustainability with the extra presence of with Mario Cucinella. Mario himself will be guiding visitors through a space that, according to the Fuorisalone page "evokes a new pact between man and nature".
RoBOTL: RoBOTL, whose name takes its inspiration from ReBotl Timberland's new patented footwear collection, is the sustainability superhero, made with production rejects coming from the design industry and a relevant part of recycled plastic bottles. It will consist of an imposing installation of Timberland in partnership with Giò Forma, located in Piazza XXV Aprile, being completely adapted to the concept of Brera Design District: Design Your Life – sustainable and conscious planning of your choices.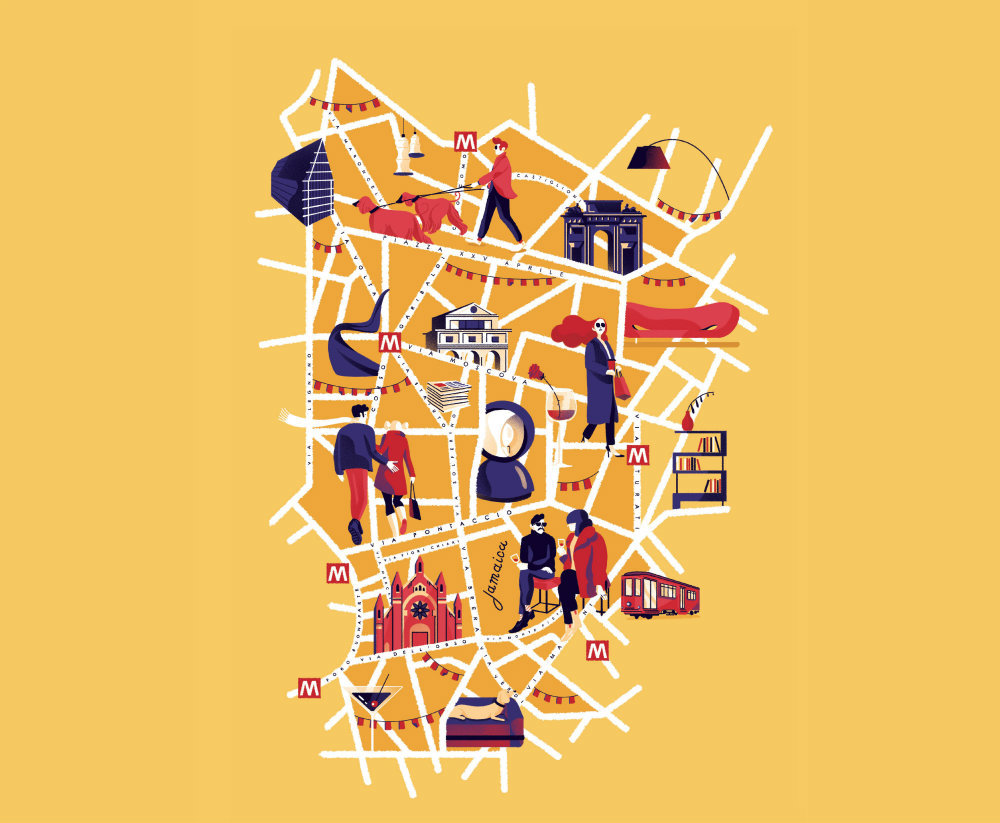 Pratofiorito: It is a temporary garden with characteristics of lightness and penetrability, stimulating urban biodiversity, accompanied by spring, as they offer the city a space of flowers and plants. It was presented by Eataly Milano Smeraldo and Slow Food, curated by David Fabio Colaci, in collaboration with the students of the Milan Polytechnic.
There is much more to see and learn about Brera Design District, so be sure to visit Fuorisalone if you are in Milan this week that is all about design!
You may also like
Milan Design Week 2019 – The Best Events
New Design District To Explore During Milan Design Week 2019
Three designs to see at iSaloni 2019