Contemplate Excellence And Be Inspired => Inspiration comes in the most diverse ways. All throughout your house, you will want to find luxurious interiors as you go room by room and experiment with new styles and design approaches that will help you keep your interior design refreshed and exquisite. Today Luxxu Blog is eager to show you some truly wonderful breathtaking ambiances that embody a luxurious lifestyle and a timeless experience.
See also: Bathrooms Design That Will Astonish You

Bathrooms
Implement the glamorous sensation of waterfalls in your bathroom design, and showcase a fashionable and elegant look in any space with the beautiful Waterfall Pendant, a perfect example of gorgeous pendant lighting.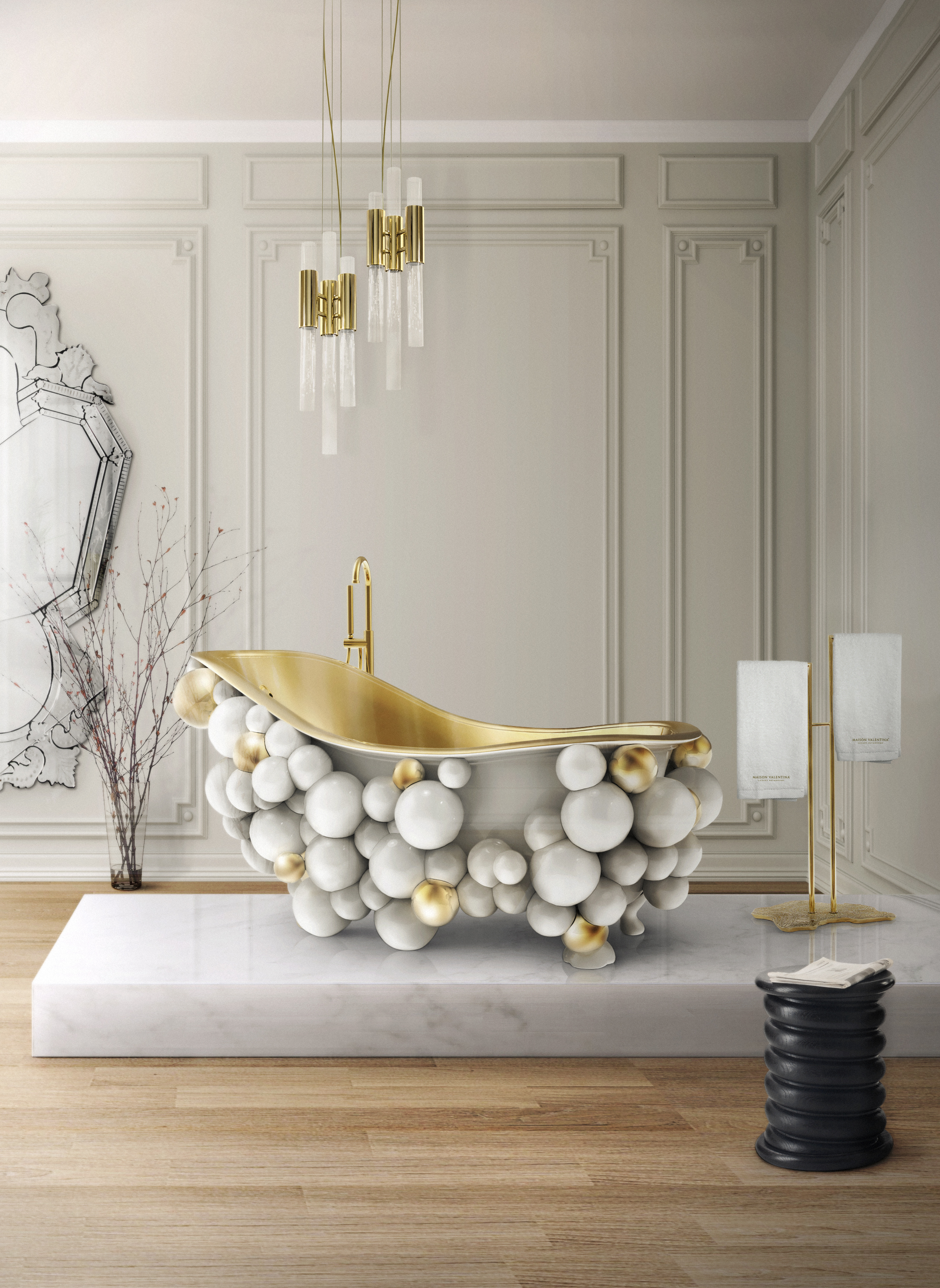 Adaptability must be taken into account when creating a unique bathroom. Add versatile pendant lighting to your bathroom design with the gorgeous Waterfall Pendant and showcase all the beauty in your bathroom´s atmosphere.
A bright color palette can bring the best out of your bathroom design. The key is in highlighting the beautiful fixtures that make your bathroom design special with a piece like the Majestic Suspension, a suspension that blends harmoniously with a clean-looking ambiance.
See also: Thomson Sofa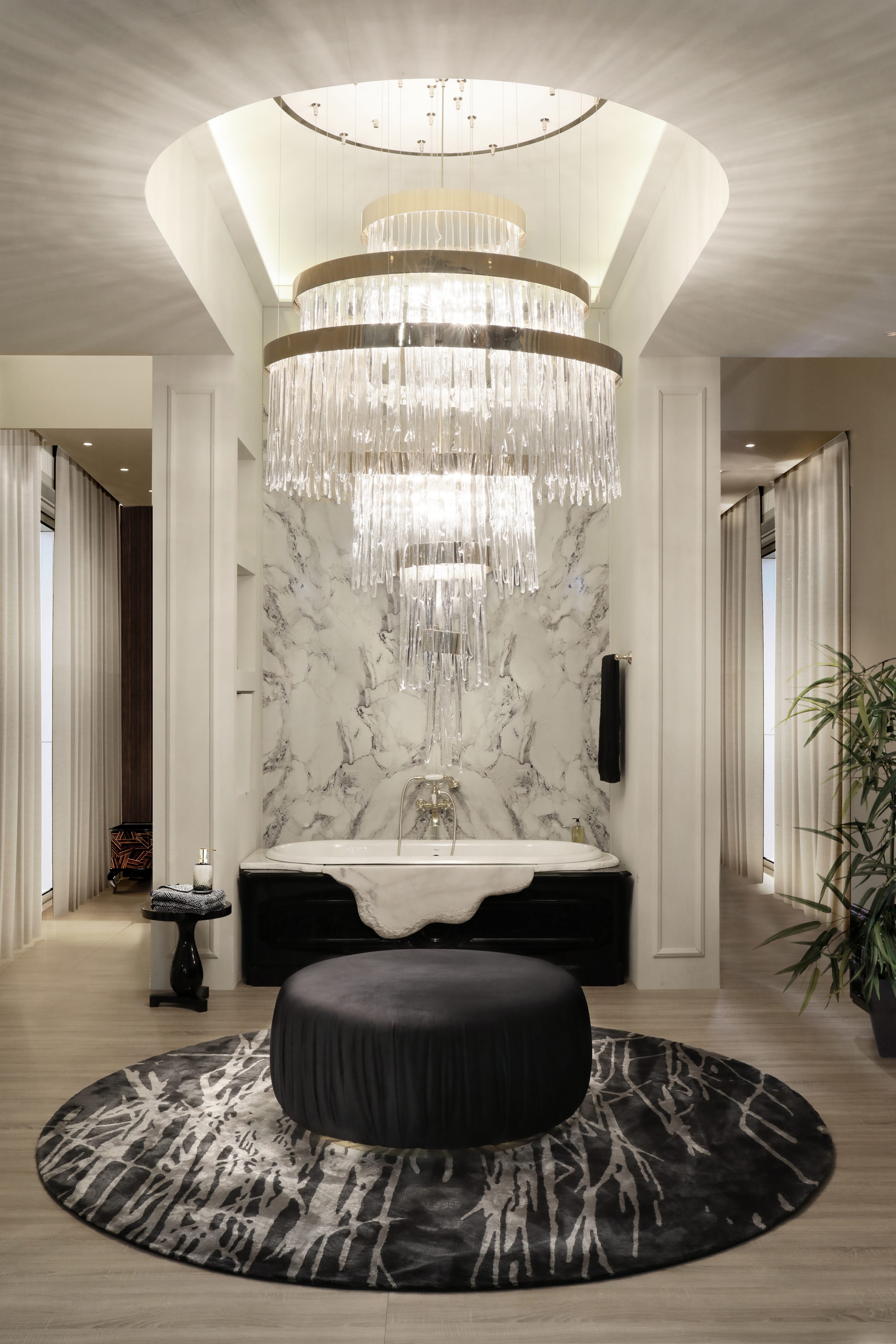 Integrating a chandelier in a bathroom design is not a typical thing to do, but it is a luxurious move that transmits exclusiveness and generates dazzling results. The Babel Chandelier has an awe-inspiring design capable of changing the whole ambiance of a room all by itself.
Your bathroom design is obviously as important as any other part of the house. Embellish your bathroom décor with the golden elements from the luxurious Trump Chandelier, a masterful lighting piece that is as exquisite as they come.
Closet
Nothing beats a luxurious essence when it comes to your dressing area design, decorate your closet as well as everything around it, and find incredible functionality with Luxxu´s Prisma Stool, the unified softness conceptions of well-defined geometric shapes end in a gold-plated surplice that will blend seamlessly with any ambiance.
Bedrooms
Your bedroom is defined by more than just a bed, it is where appealing and functional interior design pieces are combined to create an attractive aesthetic. Merge style and functionality with the Waltz Dresser, a versatile storage solution worthy of any master bedroom.
See also: Babel II Suspension
Don´t settle for anything less than perfection regarding your bedroom design. Your furniture selection and especially your bed will set the tone for the rest of your bedroom décor, go for the boldest option with the Château Bed and deliver exceptional character to your bedroom design.
Associate your bedroom design with luxury and opulence. There is no better way to transmit these qualities than with the masterful Charla Chaise Longue, a high-end modern chaise longue that is the ultimate expression of comfort and elegance.
Living Rooms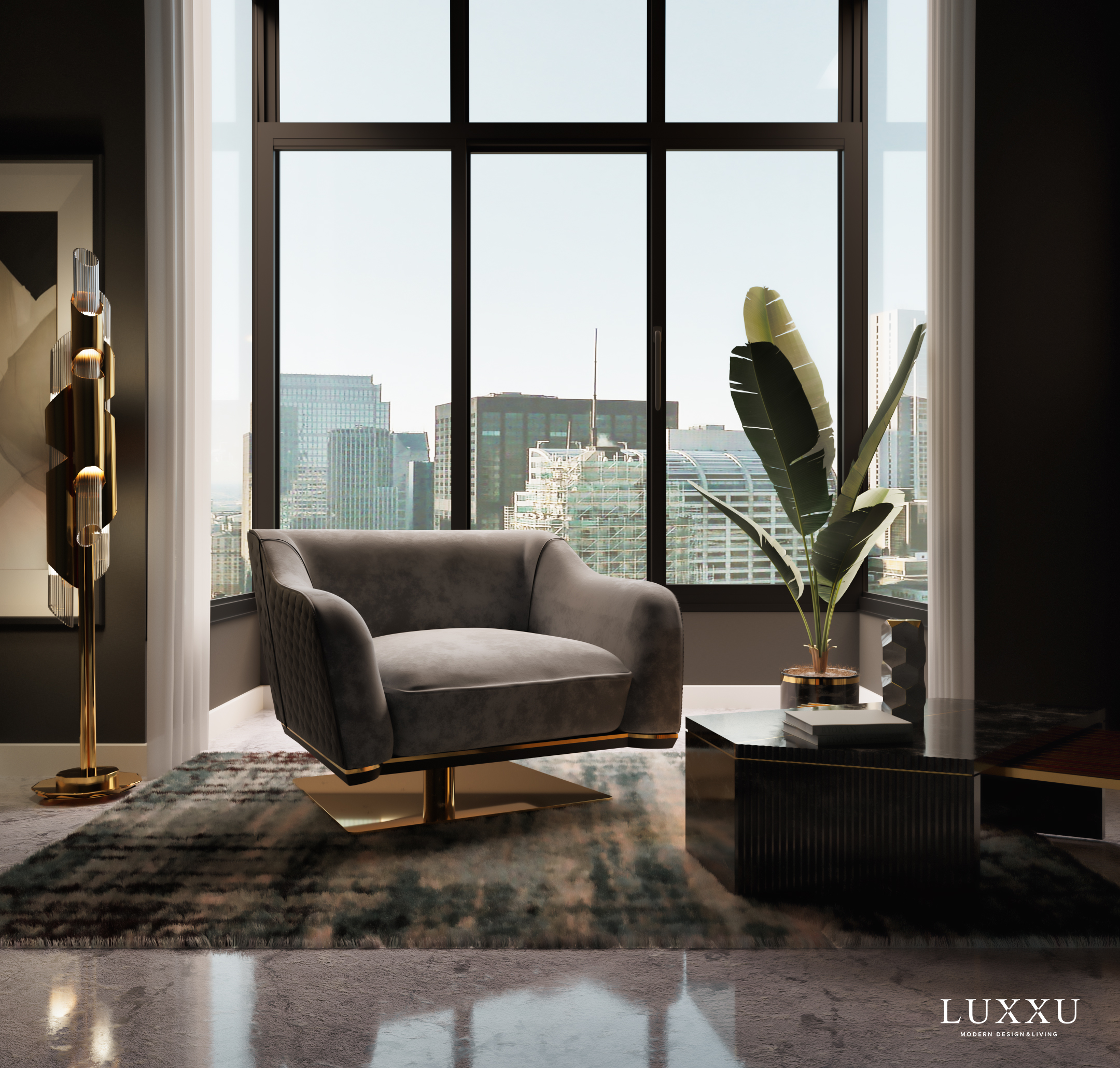 Go for the utmost excellence in your living room design and refine your space with stunning upholstery in the form of the Saboteur Swivel Single Sofa, made with nothing but the finest materials, such as velvet and brass, this sofa will become one of your living room´s main attractions.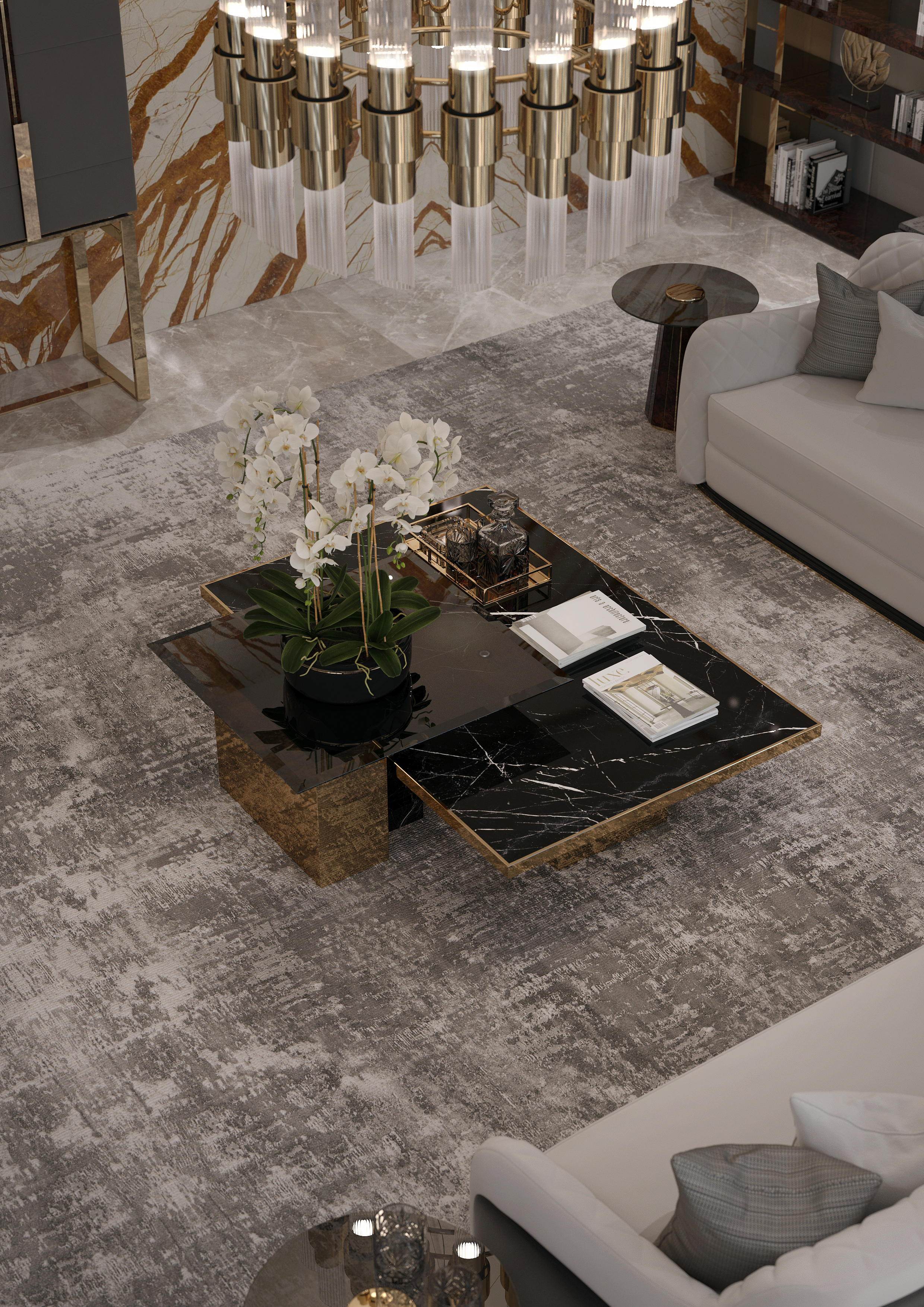 No living room design is complete without a piece that can take center stage and dazzle everyone. Bring a noticeable interior design selection and amaze your guests with the Thor Center Table, a piece of furniture that can change the whole dynamic of a single space all by itself.
Every living room needs a masterpiece chandelier in order to truly stand out and showcase character and exquisiteness. The embodiment of a strong identity and an exquisite fixture is none other than the McQueen II Chandelier. Be amazed by its beauty and awe-inspiring design.
Always view your living room as a long-term interior design project. Consider adding pieces that are both fashionable and timeless like Luxxu´s Anguis Sofa, a gorgeous and refined upholstery piece that will blend harmoniously with multiple ambiances.
See also: Living Room Design – A Simple Yet Luxurious Setup
If you enjoyed this article regarding Contemplate Excellence And Be Inspired then make sure to check out our socials to find news, inspirations, and more interior design ideas: Pinterest | Facebook | Instagram.