The following lighting ideas certainly have the ability to tie up the decor of the entire room while adding style and elegance as well as given all the clarity you need to win the game!

Lighting is fundamental when it comes to billiard rooms, as a matter of fact, overhead lighting is a must as having as much clarity as possible is the key to winning a game of snooker or pool. In today's article, LUXXU Blog will show you a series of lighting ideas for billiard rooms, from rustic to contemporary styles, that will lead you to glory in your gaming sessions.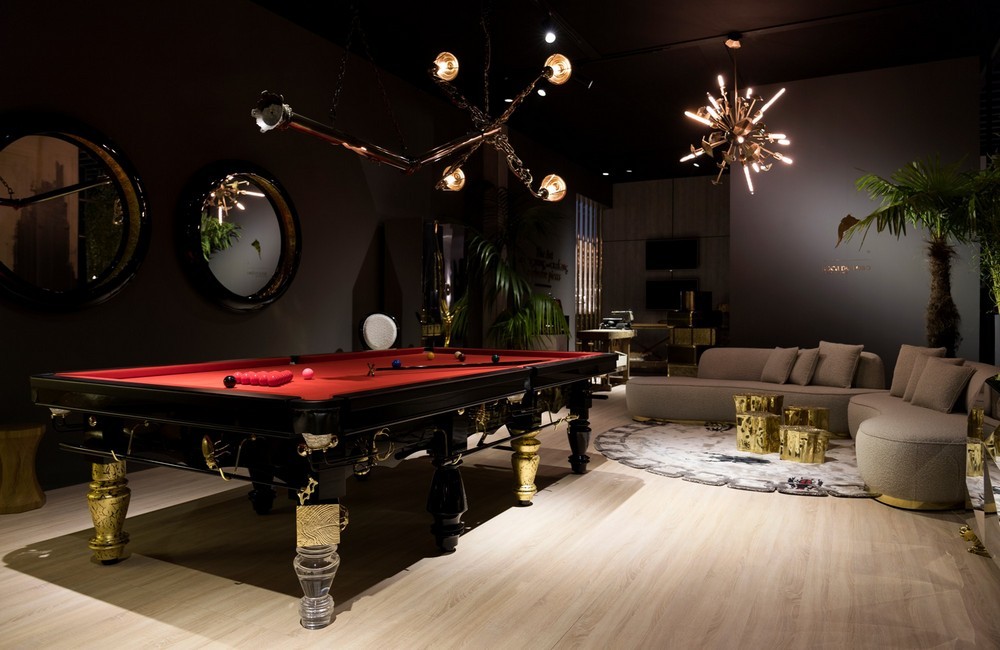 This classic game room space highlights a unique and architectural lighting piece, the Lumière by Boca do Lobo. This exclusive design is hanged by two chains and displays four intricate edge detailing arms which are then finished with pane lanterns creating a timeless statement.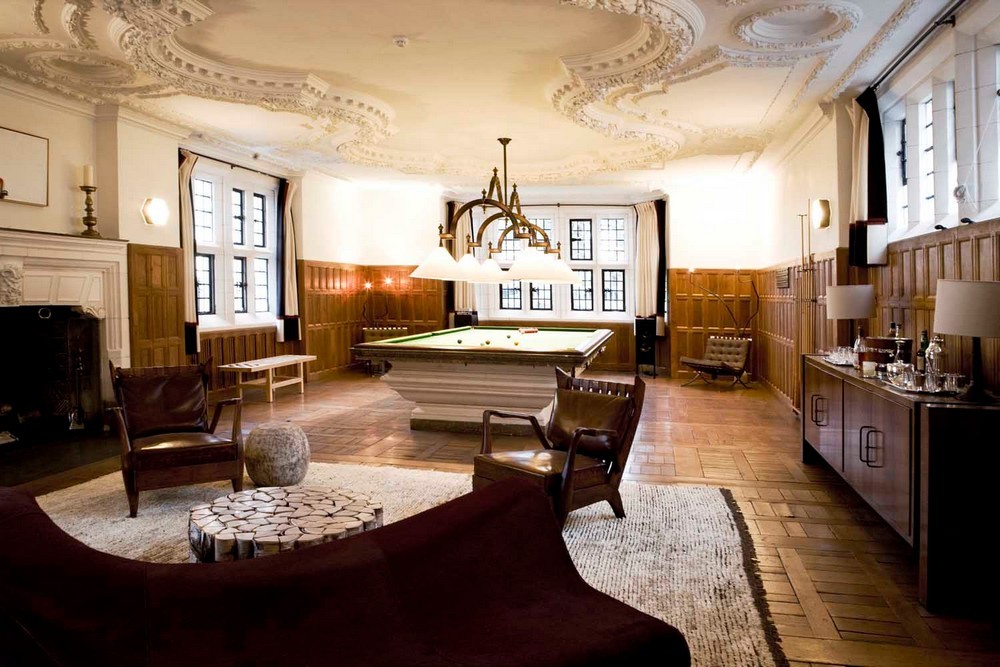 This remarkable billiard room with a vintage touch was decorated by Robert Couturier and highlights a proper billiard-table light with six different shades that will certainly give you plenty of clarity during the game.
⇒ Related Article: Luxury Game Room Design Ideas You'll Love ⇐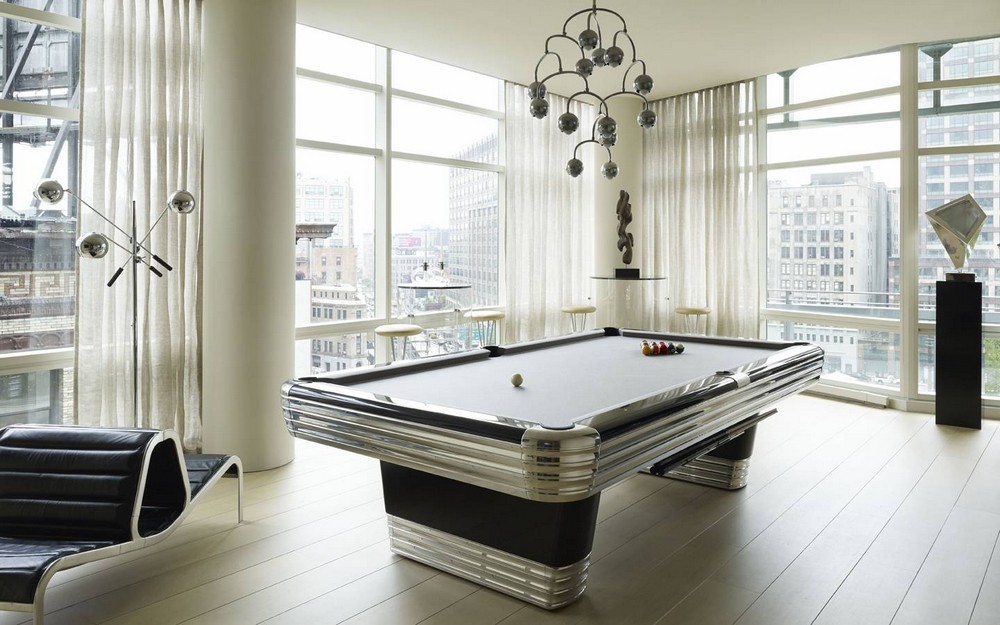 When designing an amazing Tribeca triplex, Amy Lau opted to place a bespoke chandelier from Rewire Gallery in the game room that is further enhanced by complementary mid-century and contemporary designs.
Using pendants instead of suspensions is also an extraordinary option for billiard rooms, take, for example, this game room that features three pendant lights that provide a unique glow to the snooker table. In addition, vivid colors and textures come together beautifully. This set was designed by Ann Davis.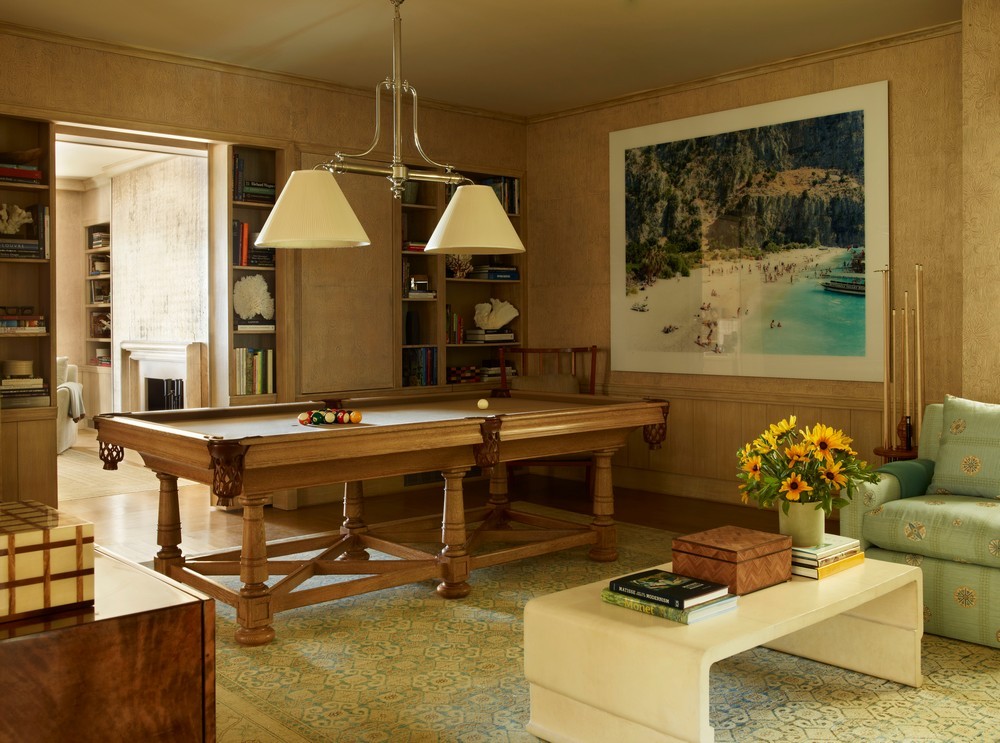 The renowned interior designer, Michael S. Smith was responsible for the incredible design of this pacific beach house in Malibu. This game room features a rustic touch and pastel tones as well as an elegant chandelier.
Snooker Suspensions Perfect for Modern Billiard Rooms
If you are looking for particular lighting designs and if you are a fan of opulence, then this section may be just for you. Here we showcase four lustrous snooker suspensions by LUXXU that have a modern flair to them courtesy of their crystal glass and brass composition.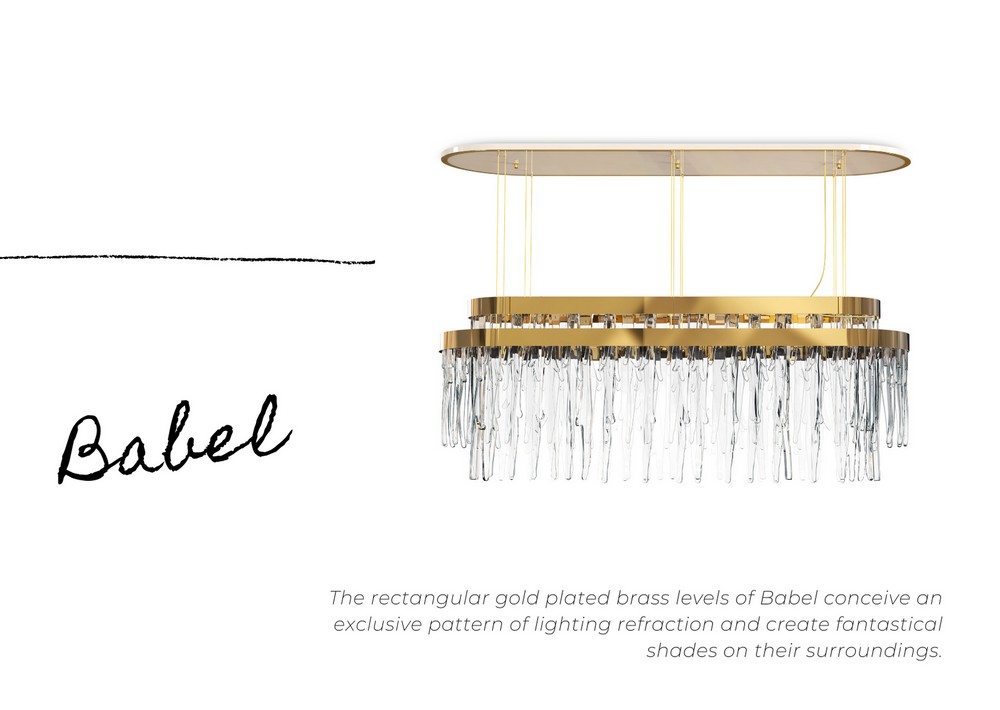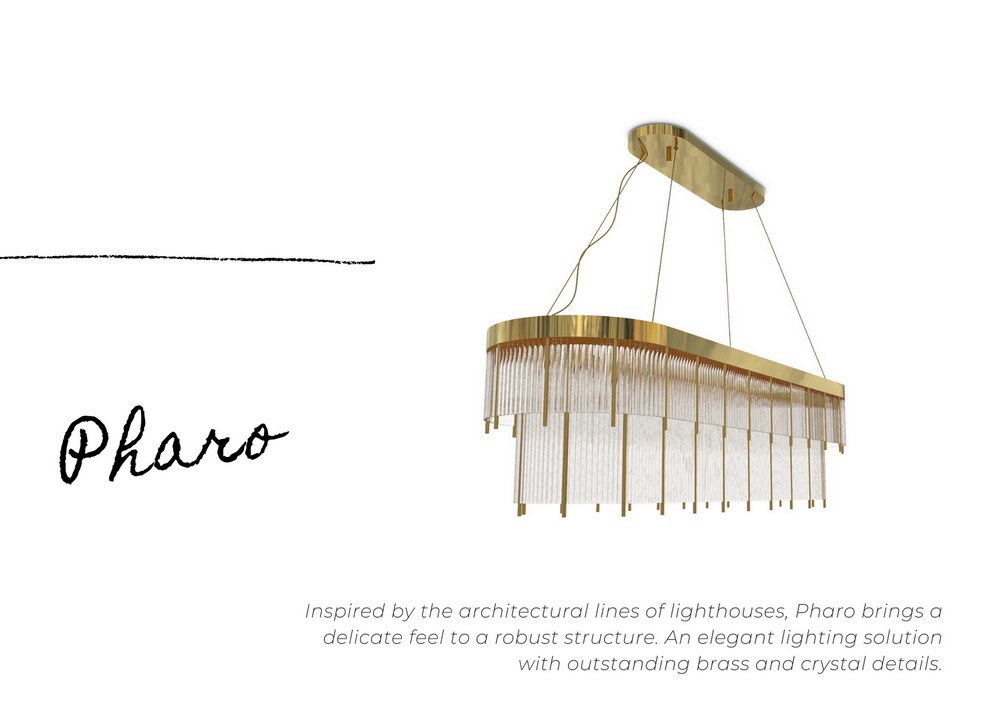 ⇒ See Also: Lighting Ideas – Discover the Best Online Stores to Buy Remarkable Luminaires ⇐
If you enjoyed this article about lighting ideas for billiard rooms, then make sure to check out our socials to find more interior design trends and ideas: Pinterest | Facebook | Instagram