Feria Hábitat Valencia is approaching and you are probably searching for the most luxurious hotel to appreciate your stay in this city to the fullest, right? For that reason, we will present you with a list of the best hotels in Valencia! 

The Westin Valencia
Charmingly located close to the historic center, this delightful hotel provides elegant Art Deco style rooms and suites with plenty of natural light, some featuring private terraces with Jacuzzis!
As for services, you can savor a peaceful spa with the most exquisite environment and appreciate a deliciously beautiful meal in the magnificent dining room!
SH Valencia Palace
If you are looking for a comfortability elegant stay, this ostentatious five-star hotel in Valencia is the perfect choice for you!
Featuring a rooftop swimming pool and sun terrace, this hotel may prove to be the perfect place to relax after a creative and productive day at Feria Hábitat Valencia!
Did you know Luxxu will be present at Feria Hábitat Valencia? Visit the brand's website to discover the most luxurious interior design pieces you may expect to find!
Caro Hotel
In a 19th-century palace, this hotel is located at just 200m of Valencia Cathedral, granting you the opportunity of enjoying a perfect combination of historical features with modern design!
Designed by Francesc Rifé, the elegant rooms feature exquisite touches of minimalist design.
Hospes Palau de La Mar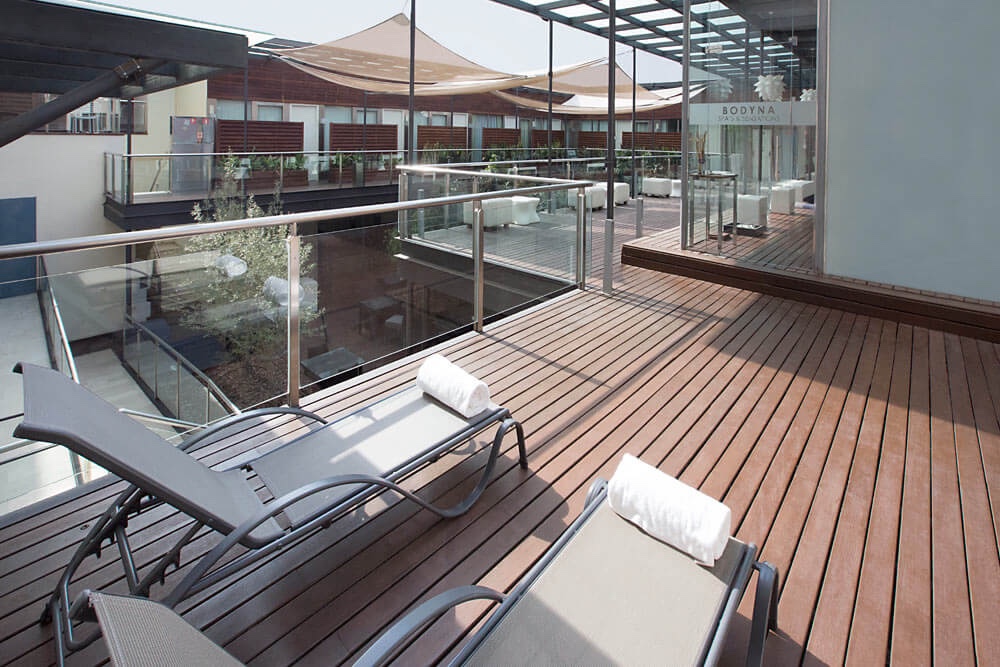 Placed in one of the most beautiful and central streets in Valencia, this listed palace transmits an energetic feeling by blending style and art elegantly and luxuriously, offering you the finest experience possible!
Las Arenas Balneario Resort 
Our last suggestion of the best hotels in Valencia is a superb 5-star resort that allows you to enjoy the city's proximity to the coast! Enjoy the pleasureful spacious suites with majestic views!
You May Also Like 
What are your thoughts on our suggestions for the best hotels in Valencia? Feel free to comment on our article!
Follow Luxxu's Facebook and Instagram page to find interior design pieces that will transform your space!