The Belgravia Mansion is one of the world's most beautiful houses! Take a tour of its fascinating interiors that inspire us to appreciate the most luxurious and charming side of life!

Once owned by the Mary Poppin's star, Julie Andrews, and her husband Blake Edwards, the Belgravia Mansion is currently a pure reflection of a luxurious and maximalist lifestyle.  In south-west London's Belgravia, this six-bedroom beautiful mansion was recently refurbished, achieving a beautifully detailed ambiance that elevates its market value.
Following the entrance hall, one can find a majestic dining room that guarantees the owners will make a glorious impression when hosting formal dinner parties.
For more personal occasions, the mansion also features a stunning family kitchen and an elegant breakfast room.
In terms of functional spaces, the charming property enjoys it all: vast reception rooms, a private cinema, and a gymnasium. It also includes a splendid private spa with a jacuzzi, a steam room and a sauna that encourages relaxation at any time of the day.
If the interiors are impressive, the exteriors don´t fall any shorter! The Belgravia Mansion has enormous private square gardens, a walk-out balcony, and three large terraces.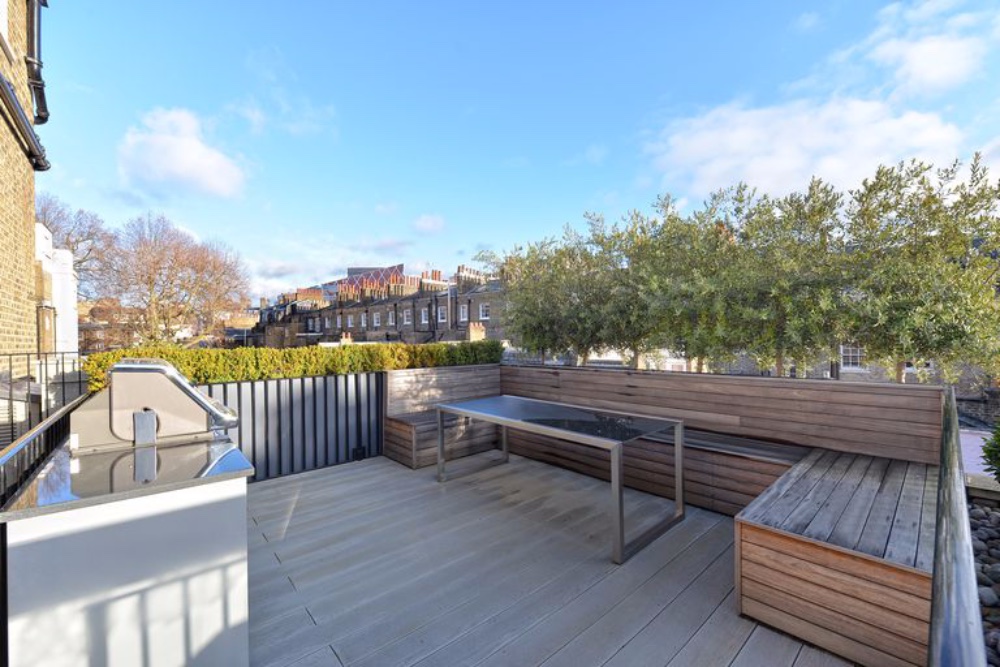 The colossal size of the Belgravia Mansion justifies a lift that can carry up to seven people as well as a double garage that allows immediate access to the house.
Even though this house is designed to be stylish, luxurious and aesthetically pleasing, don´t think for one second that comfort was not a central concern: to assure the perfect climate, underfloor heating is installed for the cold months and air conditioning is available for the summer months.
You May Also Like
Were you inspired by the Belgravia Mansion house tour? Be sure to follow Luxxu's Facebook and Instagram for the most luxurious interior design suggestions.