Top Natural Attractions In Austin => Spectacular sunsets, beautiful parks, and relaxing hiking trails make Austin one of the most magnificent cities in America. Every nature lover will swoon over these stunning views, so it's time to schedule your trip if you haven't visited these locations yet. Here you have some fantastic locations that everyone should see in their lifetime!
---

---
Top Natural Attractions In Austin
It is hardly surprising that so many people are relocating to Austin, Texas. Locals adore where they live for a variety of reasons, including its thriving live music scene, laid-back culture, award-winning cuisine scene, and appreciation of the outdoors. Austin offers many unique landscapes that will astonish even the most demanding eyes! Keep reading to learn about some of them.
Barton Natural Springs Pool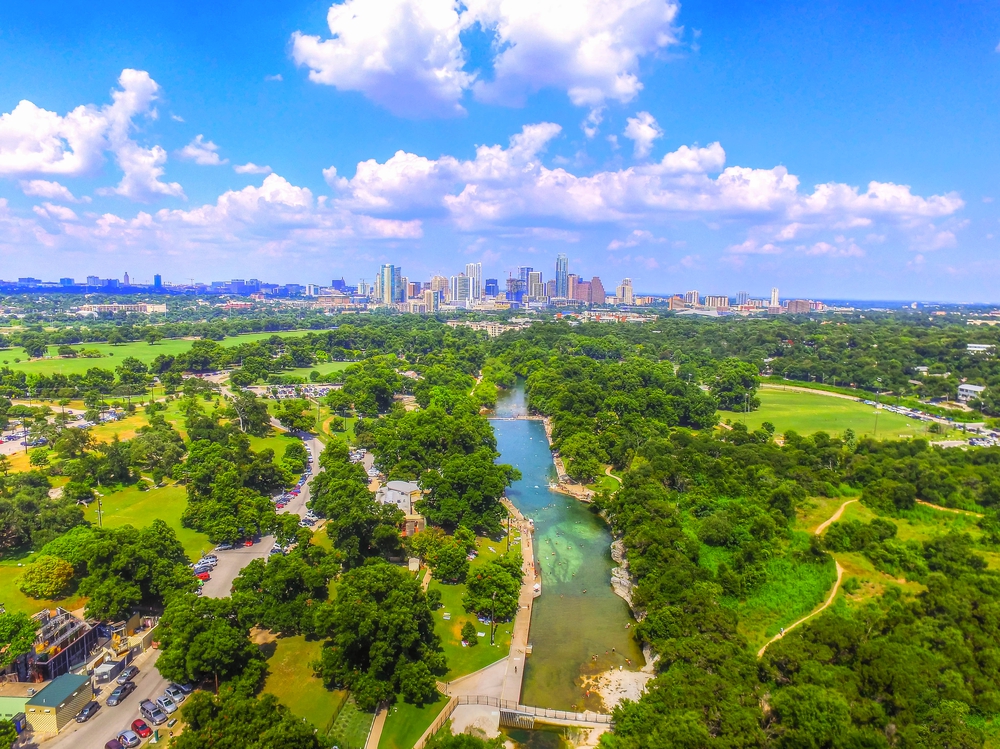 Whether you're more of a swimming pool or beach kind of person, there is one location in Texas that properly combines them both: Barton Springs pool in Austin. One of the most remarkable swimming experiences you'll ever have combines the natural, chemical-free quality of the ocean with the cleanliness of a pool. The structure itself is man-made, but the water is spring-fed and the color is pristine as can be. It doesn't get much better than that.
Editor's Choice
Jacob's Well
Jacob's Well, situated in Wimberley, a charming small town outside of Austin, will mesmerize you and make your palms sweat with fear at the same time. It's a stunning natural spring with clear water, magnificent limestone, and a yawning 200-foot-deep abyss! This large underwater cave system has four distinct chambers. The first room is 25 feet deep, the second 35 feet, the third 75 feet, and the fourth is rumored to go deeper than 200 feet into the earth! Would you dare venture through it?
McKinney Falls State Park
Even if it seems unlikely, scenes this utopian and peaceful can be found within a thriving metropolitan city. Your breath will be taken away by the spectacular sights at McKinney Falls State Park. It never fails to astound its tourists with its camping, outdoor pursuits, and fantastic photo opportunities. Get out there and explore this amazing Austin state park!
Editor's Choice
Waterfall Table Lamp
Hamilton Pool
No view beats the waterfall at Hamilton Pool. Since the dome of an underground river collapsed due to erosion, a natural swimming hole has developed there, drawing nature lovers ever since. You may walk behind and even swim under the stream of water created by the 45-foot waterfall as it crashes into the grotto. For a genuinely unique experience, nothing beats a trip to the Hamilton Pool waterfall in the vicinity of Austin.
If you enjoyed this article regarding Top Natural Attractions In Austin, then make sure to check out our socials to find news, inspiration, and more interior design ideas: Pinterest | Facebook | Instagram.