Suspension Lighting – The Sublime Curves Of Luxxu´s Snooker Suspensions => The sumptuous presence of suspension illumination brings tremendous luxury to any interior design. Luxxu takes pride in creating beautifully shaped pieces with elegant designs of this jubilant style is most evident in the brand´s snooker suspensions. In today´s article, Luxxu Blog will give you an exquisite presentation of our snooker suspension lighting pieces, so be ready to contemplate true luxury, one suspension at a time.
---
See Also: Luxurious Lighting Ideas To Redefine Your Bedroom
---

Uniqueness Is The Ultimate Luxurious Factor
Guggenheim Snooker Suspension
The distinctiveness of a snooker suspension piece is first and foremost in its design and gorgeous lines plus their shape and aesthetic can vary in a multitude of creative ways. An admirable representation of this creativity comes in the form of Luxxu´s Guggenheim Snooker Suspension, this piece can enliven a variety of settings and is the ideal complement to any innovative and lavish design.
Stunning Adaptability To The Dining Room
Liberty Snooker Suspension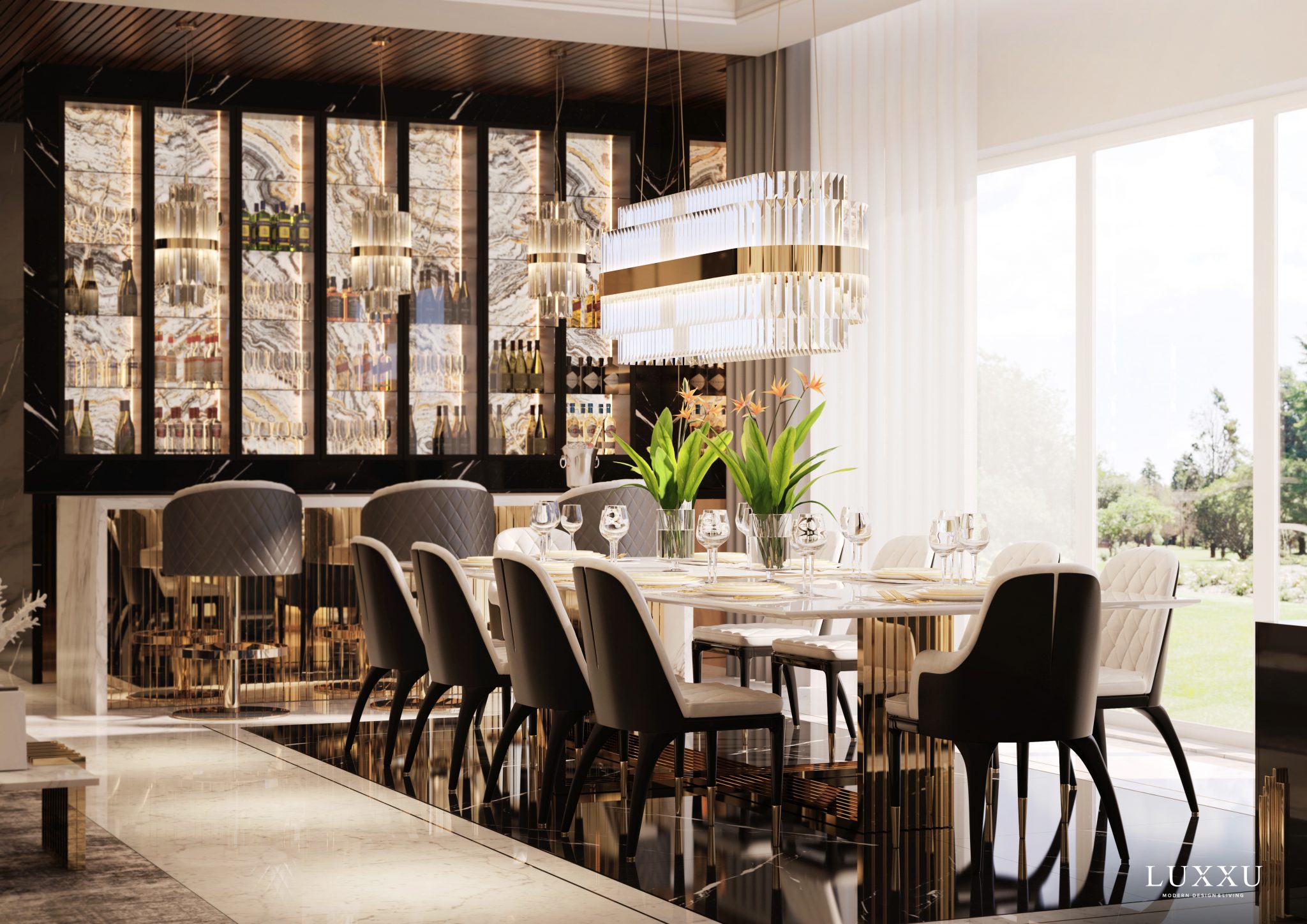 One of the most appreciatable qualities about snooker suspensions is the terrific manner in which these lightings masterpieces seamlessly blend with any dining room design. In Luxxu´s deluxe apartment in Moscow, we can see this adaptability being displayed by the Liberty Snooker Suspension, the revamped Snooker variant that features in this wonderful collection inspired by the renowned Statue of Liberty.
---
See Also: Charla II Dining Chair
---
A Snooker To Snooker
Pharo Snooker Suspension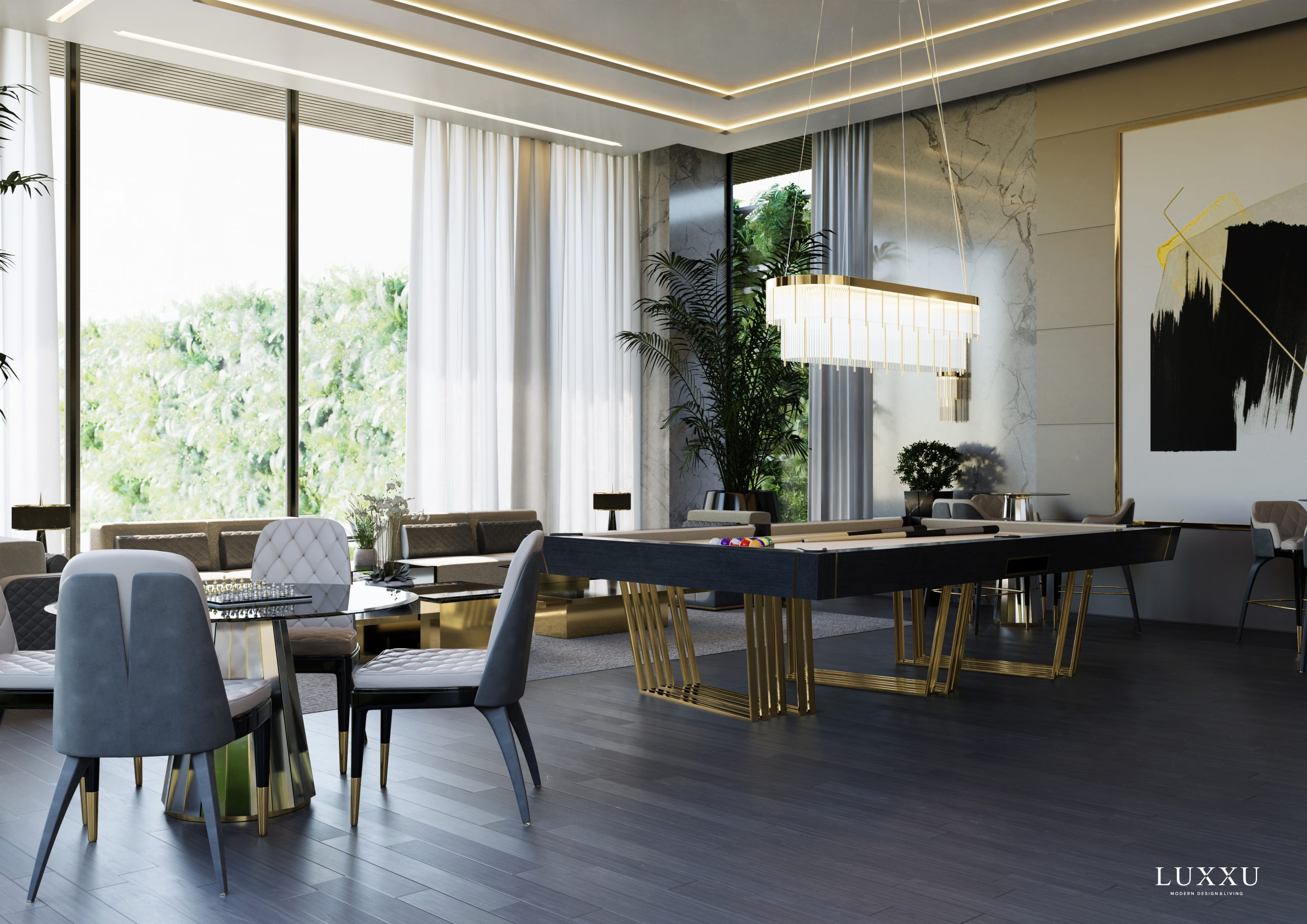 Why the snooker name? Well, as the name suggests, these fabulous pieces were originally designed to be beautifully integrated above a snooker or pool table, their visual appeal comes from the long shape that perfectly squares up with this piece of furniture that is characteristic of any entertainment room. Walking through Luxxu´s multi-million dollar project in Miami you will be acquainted with its game room and in it, the Pharo Snooker Suspension, an elegant suspension lamp made with high-quality cristal glass that flawlessly dazzles this ambiance while simultaneously following its original purpose.
Opulence In The Details
Babel Snooker Suspension
In addition to gorgeous and one-of-a-kind designs, the most significant quality in these pieces is provided in their opulent details. There is no suspension that displays this opulence quite like the Babel Snooker Suspension, with its rectangular gold-plated brass levels design a unique pattern of light refraction and cast fanciful shadows on their surroundings.
Get The Look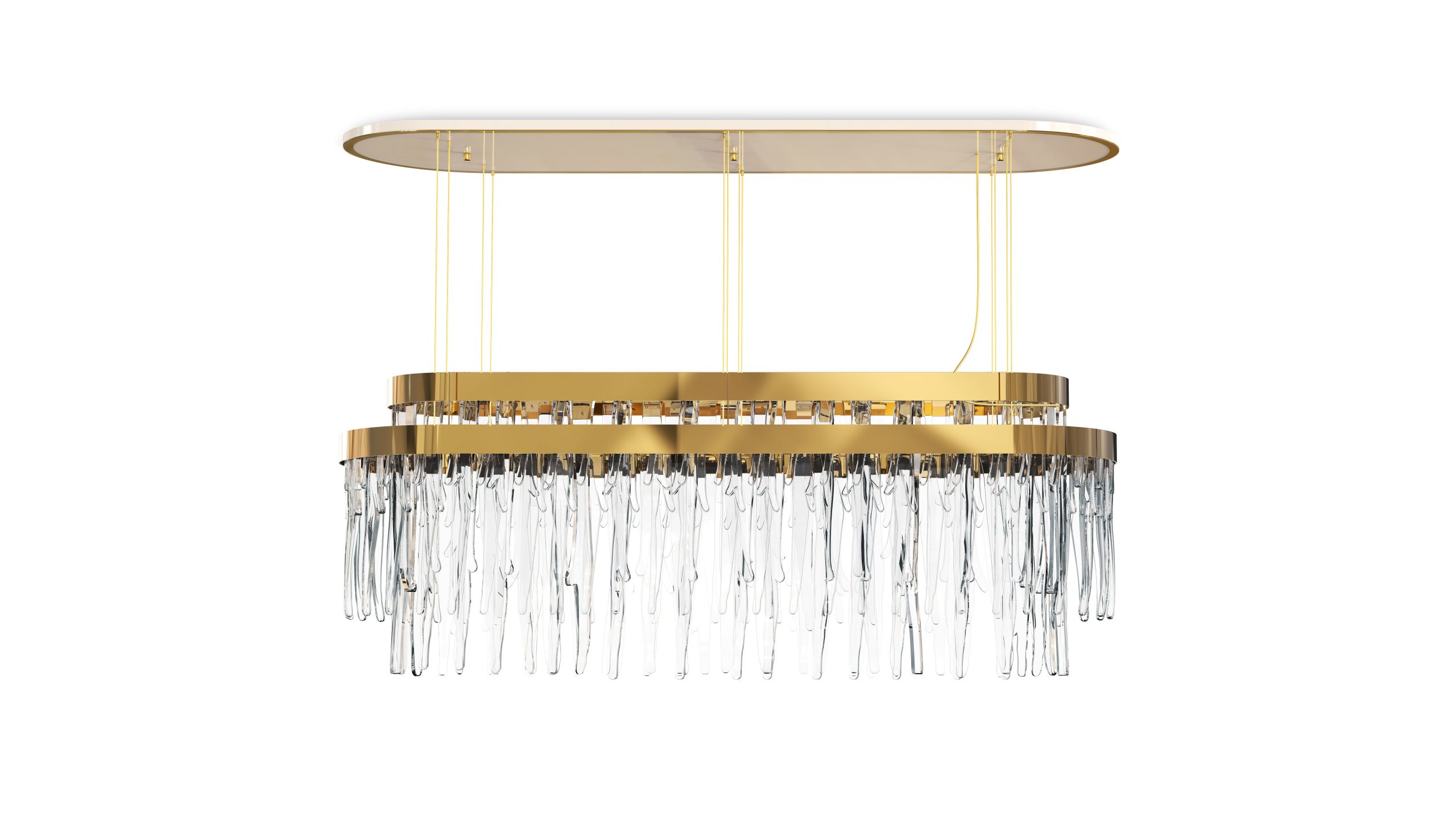 ---
---
A Snooker Empire
Empire Snooker Suspension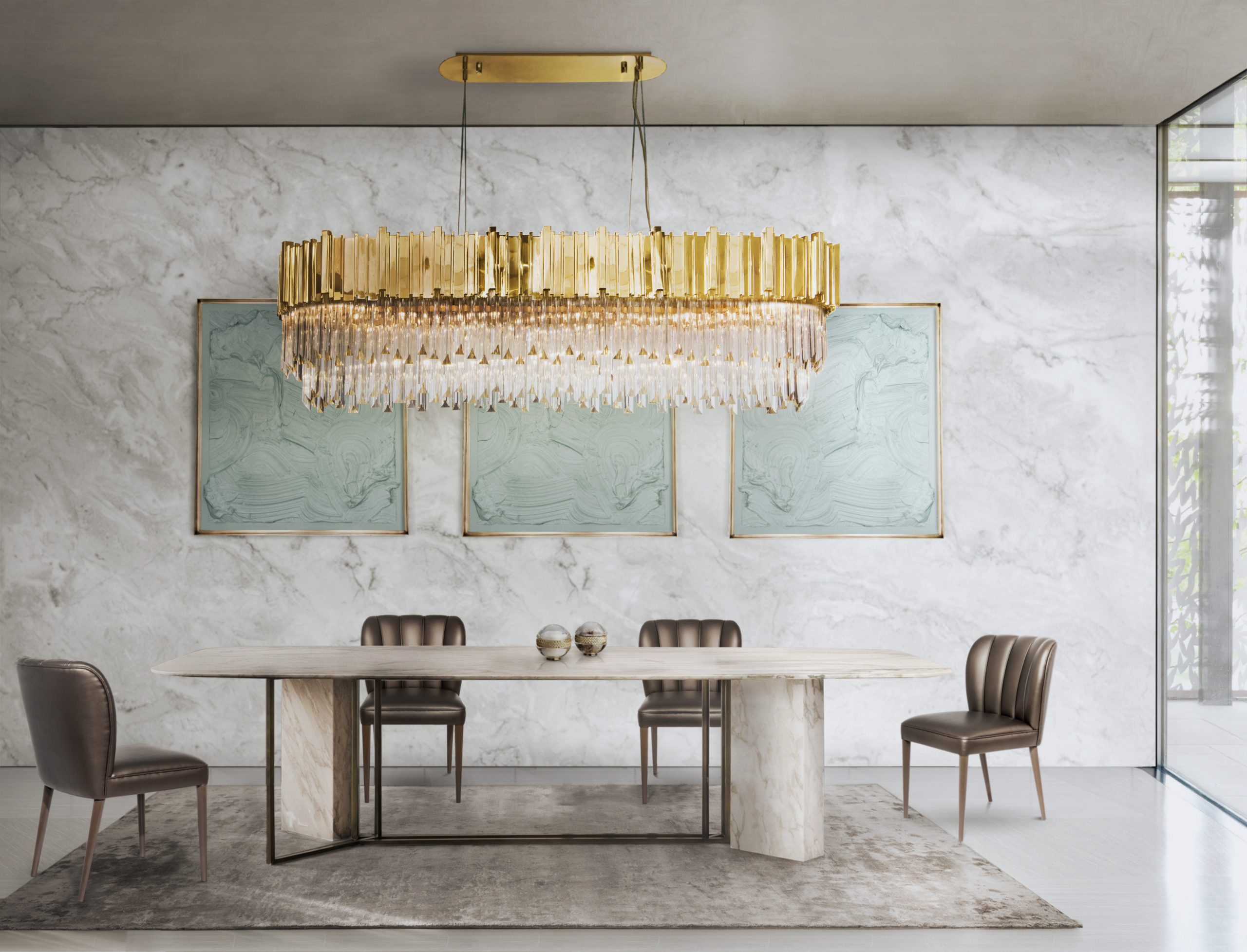 Standing as one of Luxxu´s most iconic lines, the Empire collection couldn't possibly be forgotten as they make their own snooker statement in luxurious fashion with the Empire Snooker Suspension, this item is a genuine treasure for your home décor, creating a stylish and mesmerizing environment.
---
Empire Square Snooker Suspension
As we mentioned before, the attractive feature of snooker suspensions is their uniqueness in shape and style and the Empire family took another approach by merging a geometrically conventional shape with the snooker design thus creating the marvelous Empire Square Snooker Suspension, a luxurious and expensive, yet charming lamp that combines a modern style with classic lines.
Get The Look
---
See Also: The Apotheosis Collection – Revolutionize Your Furniture Design
---
If you enjoyed this article regarding Suspension Lighting – The Sublime Curves Of Luxxu´s Snooker Suspensions then make sure to check out our socials to find news, inspirations, and more interior design ideas: Pinterest | Facebook | Instagram.
< ?php get_footer(); ?>
Suspension Lighting – The Sublime Curves Of Luxxu´s Snooker Suspensions