Stately Halls and Entryways – It's Time To Open The Door To Luxury! – The entryway is the first area that any visitor sees, and it is where the interior design is displayed while setting the tone for the rest of the house. Fill your home with premium materials and timeless lines to make a powerful statement with Modern Design. All details matter, which is why LUXXU Blog has gathered a collection of hallways and entryways to assist you in creating the interior style of your dreams.
---
See also: Ready To Renovate Your Dining Room Today With These In Stock Pieces?

---
Get Ready To Let Luxury Inside Your House With The Stately Halls and Entryways Book!
The marble hallway in this deluxe hotel design is beautifully illuminated by four Liberty Torch Wall Lamps. Because contracting is a LUXXU specialty, we understand how important every detail is in a hospitality project. The attention to detail was ensured here thanks to these one-of-a-kind lighting fixtures, which feature sublime lines with a modern and minimalist feel, bringing the appropriate warmth to this design.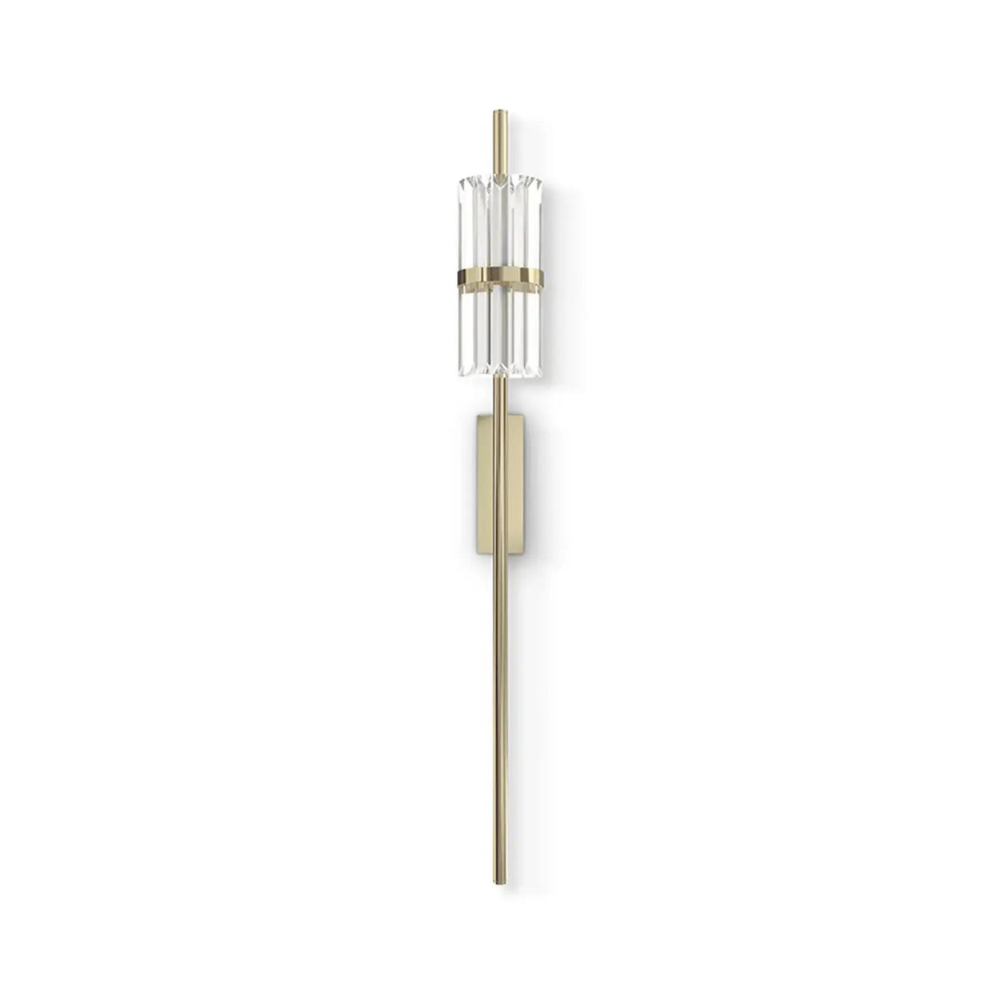 ---
The Parisian Chic style was emphasized in this entryway, which combined classic and contemporary elements. Beginning with the traditional floor elements of herringbone timber floorboards and decorative mosaic tiles, the overall tones are relatively muted. There are, however, contrasting elements such as the floral wallpaper and masterpieces such as the Gala Floor Lamp, which adds another level of decorative extravagance, the Nubian Ottoman, and the Flow Door Handle, which elaborate and complete this entryway design.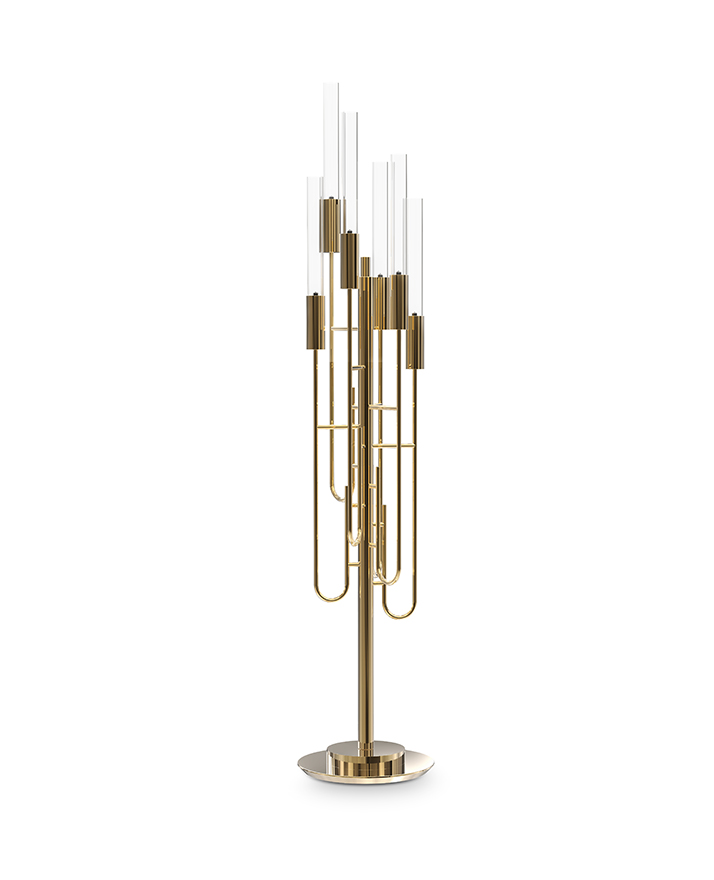 ---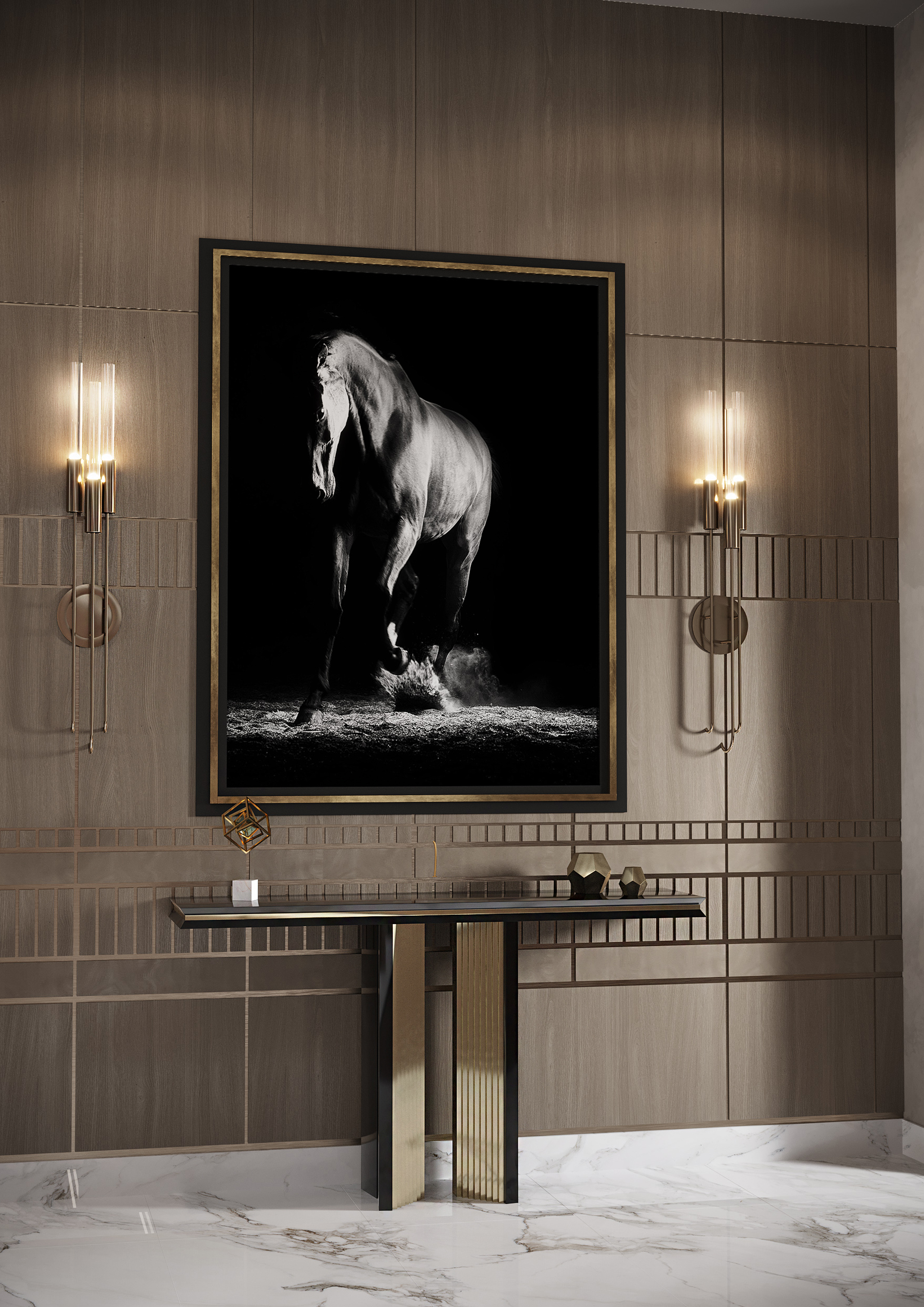 This entryway design has the Beyond Console, LUXXU's best-selling console, that adds a modern feel to any space, and its sumptuous lines will enchant anyone who sees it. It features a high-end combination of materials and colors that complement each other to produce the best results. Furthermore, the Gala Torch Wall Lamp adds a sense of refinement to the image and creates the ideal harmony for this entryway idea by framing it in a way that complements the rest of the architecture.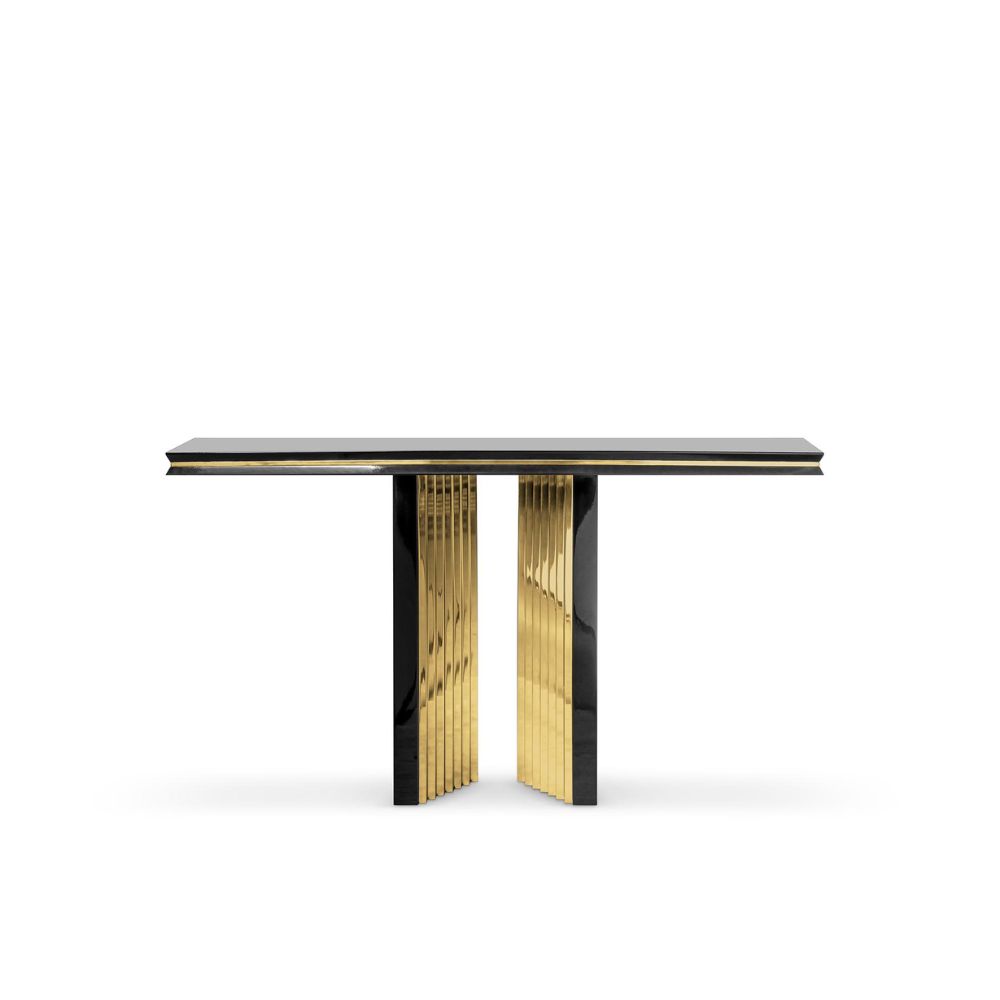 ---
---
Never-Ending Inspirations For Halls and Entryways!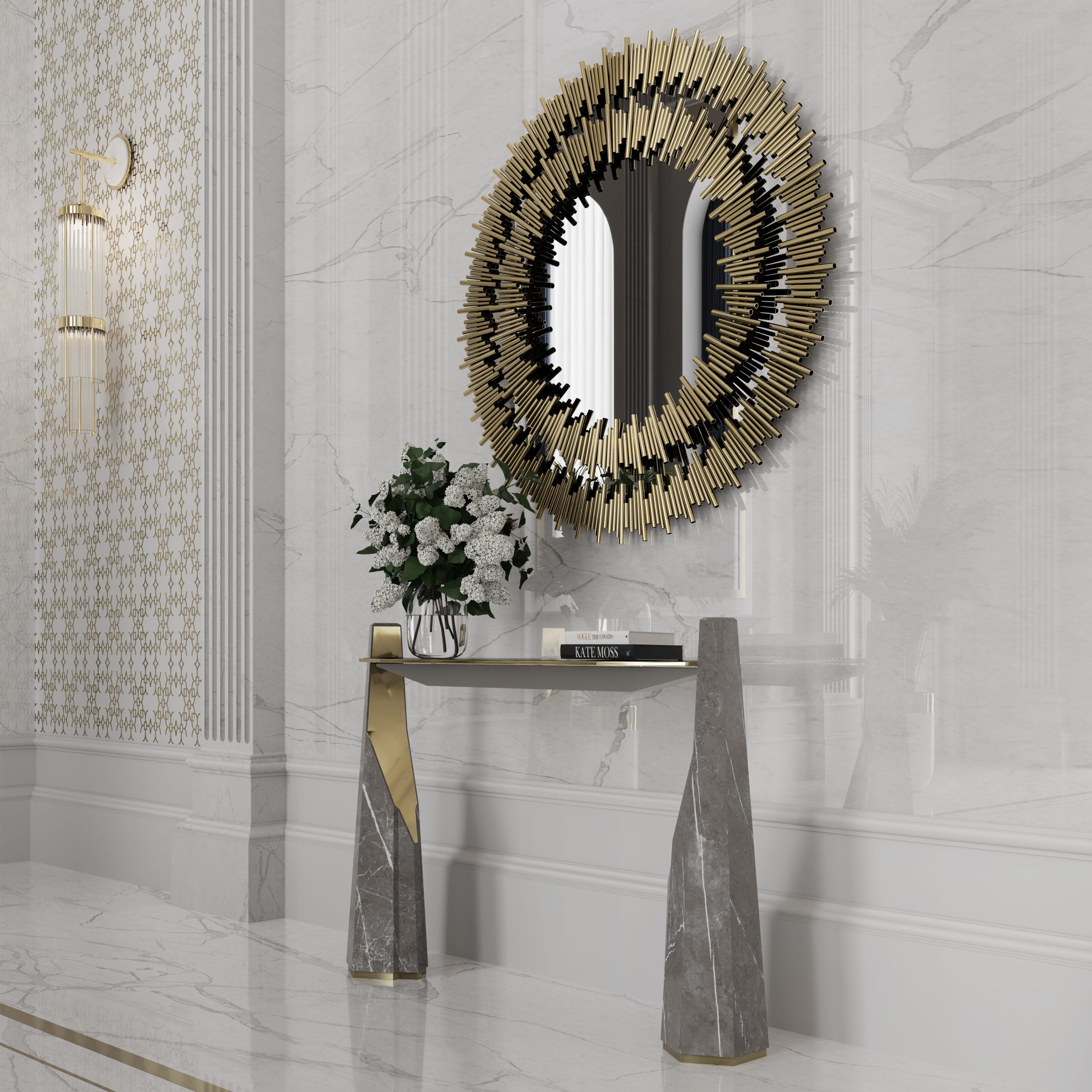 With such a bright and neutral color palette for this hallway, LUXXU took special care in selecting pieces that would blend seamlessly into the ambiance while also standing out and making a statement. The Pharo II Wall Lamp illuminates the patterned wall, lending the room a refined air, while the Myllo Console and the poetic Scala Mirror form the ideal duo to make a dramatic statement.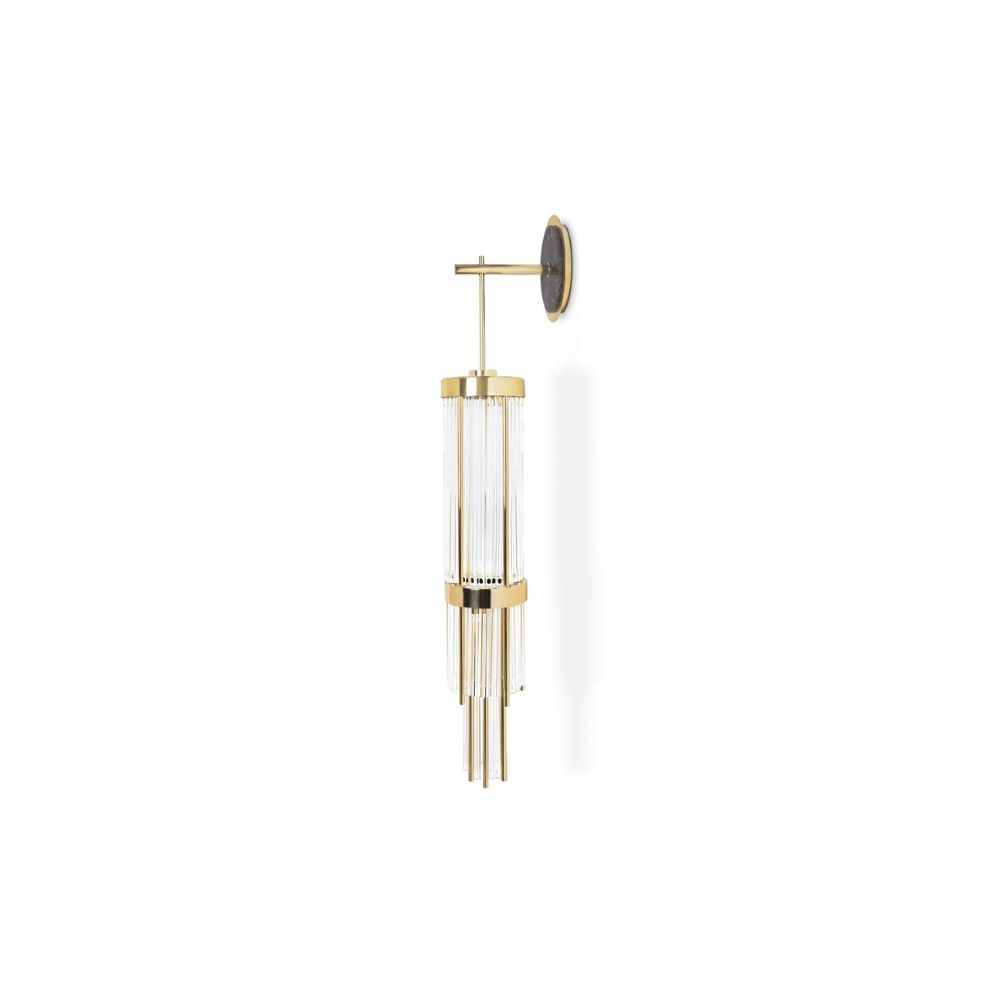 ---
This hallway design incorporates elegant bespoke interiors with a modern classic flair, as well as the perfect balance of statement handcrafted pieces and more balanced, functional elements. The Suspicion Console and its lavish luxury made this possible, blending seamlessly with the timeless design of the Waterfall Pendant Lamp and the Empire Column Display. All of these masterpieces add up to a very comfortable home fit for the modern luxury lifestyle.
---
Download Today For FREE
The New Halls And Entryways Book!
---
See also: Get Your Bedroom Spruced Up With These Ready To Ship Pieces!

---
If you enjoyed this article regarding Stately Halls and Entryways – It's Time To Open The Door To Luxury! then make sure to check out our socials to find news, inspirations, and more interior design ideas: Pinterest | Facebook | Instagram.