Sophie Peckett Mindblowing Ideas For House Decoration – Sophie went on to graduate from the famous Inchbald School of Design in Architectural Interior Design after working in a high-end lighting firm in London. She has several years of residential design expertise and has been involved in developing distinctive and stunning residences for a diverse spectrum of clientele, both domestically and internationally. Let's dive into today's article here on LUXXU Blog to discover more!
---
See also: New Arrivals 2022 – Premium Designs That Arrive To Strive By LUXXU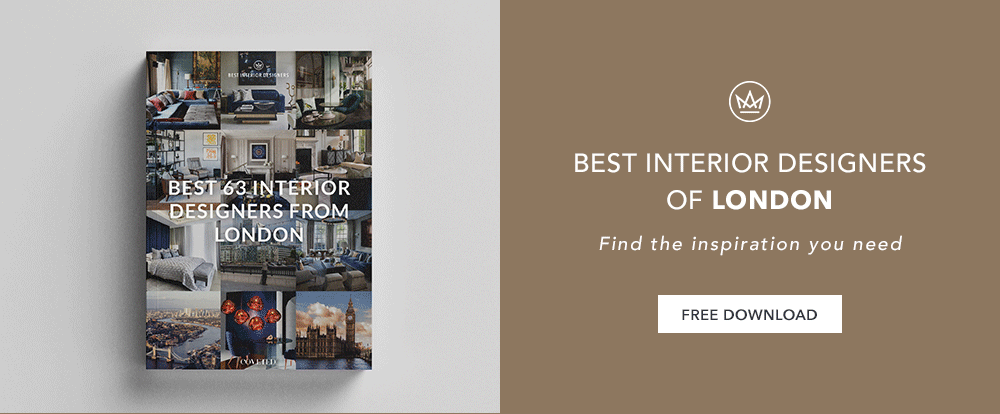 ---
Sophie Peckett Has Created Some Of The Most Wonderful Projects!
The studio offers Architectural Interior Design & Decoration, Lighting Design, and Furniture for both residential and commercial projects, drawing on Sophie Peckett's abilities and background. They have a network of artists, artisans, and craftsmen that are dedicated to producing high-quality, unique items.
Sophie's commercial portfolio includes restaurant and bar design, country pubs, and boutique hotels, and has since opened a showroom to showcase her lighting design, handmade furniture, and an extensive and exclusive fabric and wallpaper collection gathered from the UK and Europe.
Sophie Peckett is dedicated to creating stylish and timeless interiors that are personalized to a client's lifestyle requirements and objectives. Each project is handled with diligence, expertise, and attention to detail.
---
Barnes Townhouse, London
Sophie Peckett picked this family townhouse in Barnes and made a complete renovation with the goal of modernizing the property to fit the family's lifestyle. The master suite was remodeled to include a separate dressing area and ensuite bathroom.
---
Contemporary Cottage, Lincolnshire
To express the client's individuality, Sophie Peckett did a sophisticated and theatrical mix of textures and colors was used to alter a contemporary cottage. Featuring a bespoke fuchsia suede sofa, a bespoke enormous tangerine leather ottoman, and a fully lined ostrich leather dressing room.
---
---
Family TownHouse
For their international client, Sophie Peckett provided a full interior design service for this new-build townhouse. The use of fine colors, texture, luxurious finishes, and materials was used to create a link with the client's Iranian background.
London Town House
This home has a beautiful design with neutral colors. The furniture selection by Sophie Peckett is tasteful and creates a welcoming atmosphere.
Manor House Lincolnshire
The property was structurally re-structured exterior and internally to provide a sleek contemporary classic living while keeping its Georgian integrity. Rooms were remodeled to take advantage of the breathtaking views of the garden and to create open-plan living in the Kitchen and a double-aspect Drawing Room.
Mayfair Apartment
"Full "turn-key" development of this famous Mayfair dual-use flat, suited for both residential and commercial use." Both levels' layouts were changed, as well as the interior architectural features and finishes.
Show Home Atkinson House
Sophie Peckett had the brief to develop a beautiful show home within a prestigious structure that was originally the Atkinson Morley Hospital, which is located in Wimbledon village. It was an honor to work on such a unique historic structure, and they recognized right away that they wanted the designs to complement the existing elements. The mild undertones of the finishes and fabrics in the apartment created a quiet and calm atmosphere.
Show Home Richmond Chase
Richmond Chase is a character development located at a short distance from the magnificent Richmond Park. The exhibit home was inspired by the colors and textures of the well-known park. A magnificent and contemporary home was created by combining finishes and colors in the open plan kitchen/dining/living area, as well as bespoke upholstery, rugs, and accessories.
Show Home the Villas
When Berkeley Homes approached them about this project, they were immediately drawn to the ideal location. The homes were built in the manner of the many townhouses in the surrounding area, giving the seven freshly built residences wonderful charm. They were originally occupied by the Barnes Police Station many years ago.
---
See also: A New Era Set In Stone – LUXXU's Groundbreaking New Collections!
---
If you enjoyed this article regarding Sophie Peckett Mindblowing Ideas For House Decoration then make sure to check out our socials to find news, inspirations, and more interior design ideas: Pinterest | Facebook | Instagram.