Room by Room Luxury Decor Ideas –> LUXXU was exclusively a luxury brand with a lot of new modern and exclusive designs. These inspiring pieces are the guarantee that your interiors will have a new and more luxurious vibe. Here are the ideas to make your interiors feel as luxurious as ever.

Hall Inspirations
One of the common ideas of hall decor is to adopt a sophisticated and personalized design.Selecting an elegant color theme is the first choice that one has to take for getting the perfect hall design. Green is a color that conveys serenity and elegance!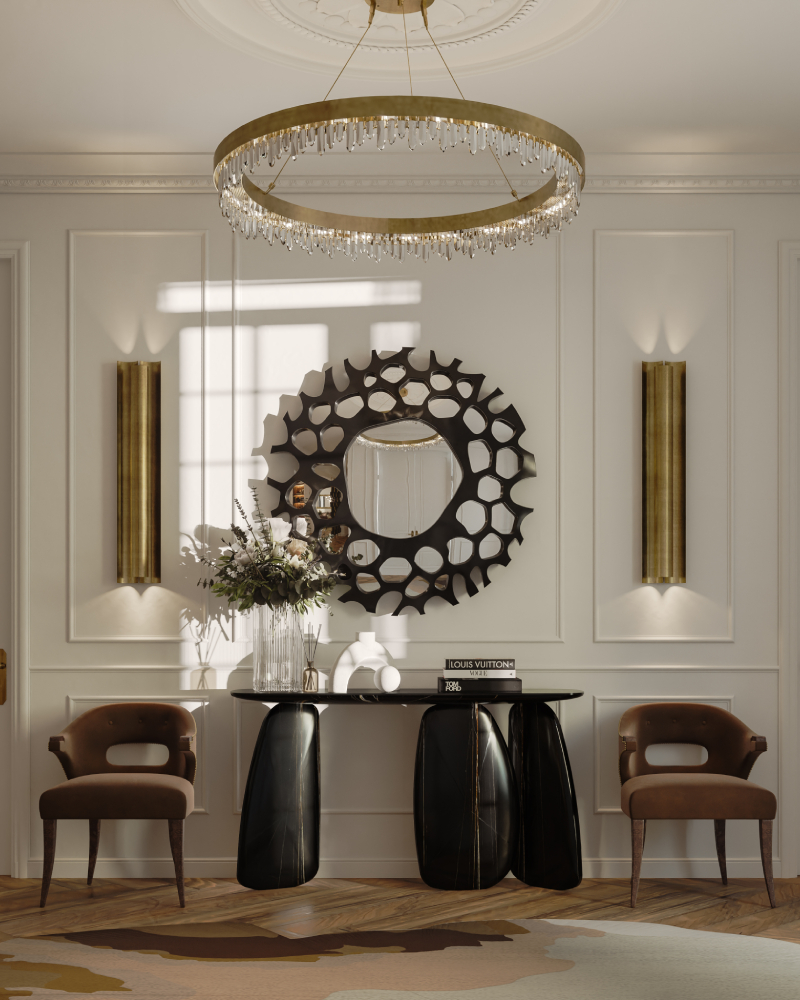 This sun-shaped mirror called Helios is the perfect prop for your entrance, it will draw the attention of all guests and demonstrate its sophisticated air.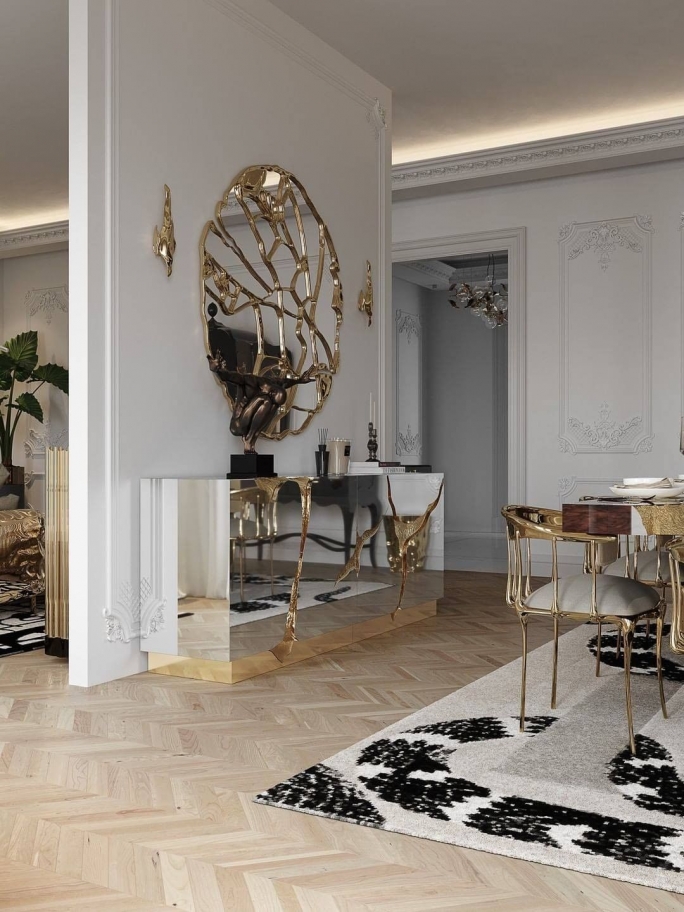 Make a stylish first impression! This transitory spot is the perfect place to add elegant decor details that will help to elevate the overall ambience of your home!
See also: A Breath Of Fresh Air – Delight Yourself With Luxxu´s Outdoor Solutions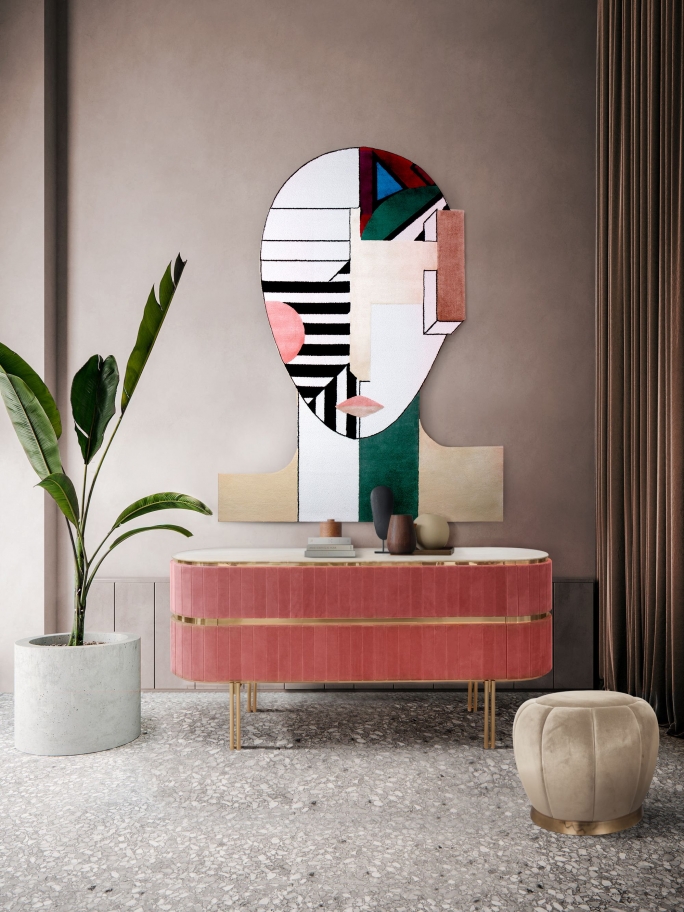 If you want to draw attention and dazzle your guests as soon as they enter into your house, Oscar rug is the piece you are searching for!
How to get the attention of your guests? With a super colorful Hallway. The colorful rug will surely impress them!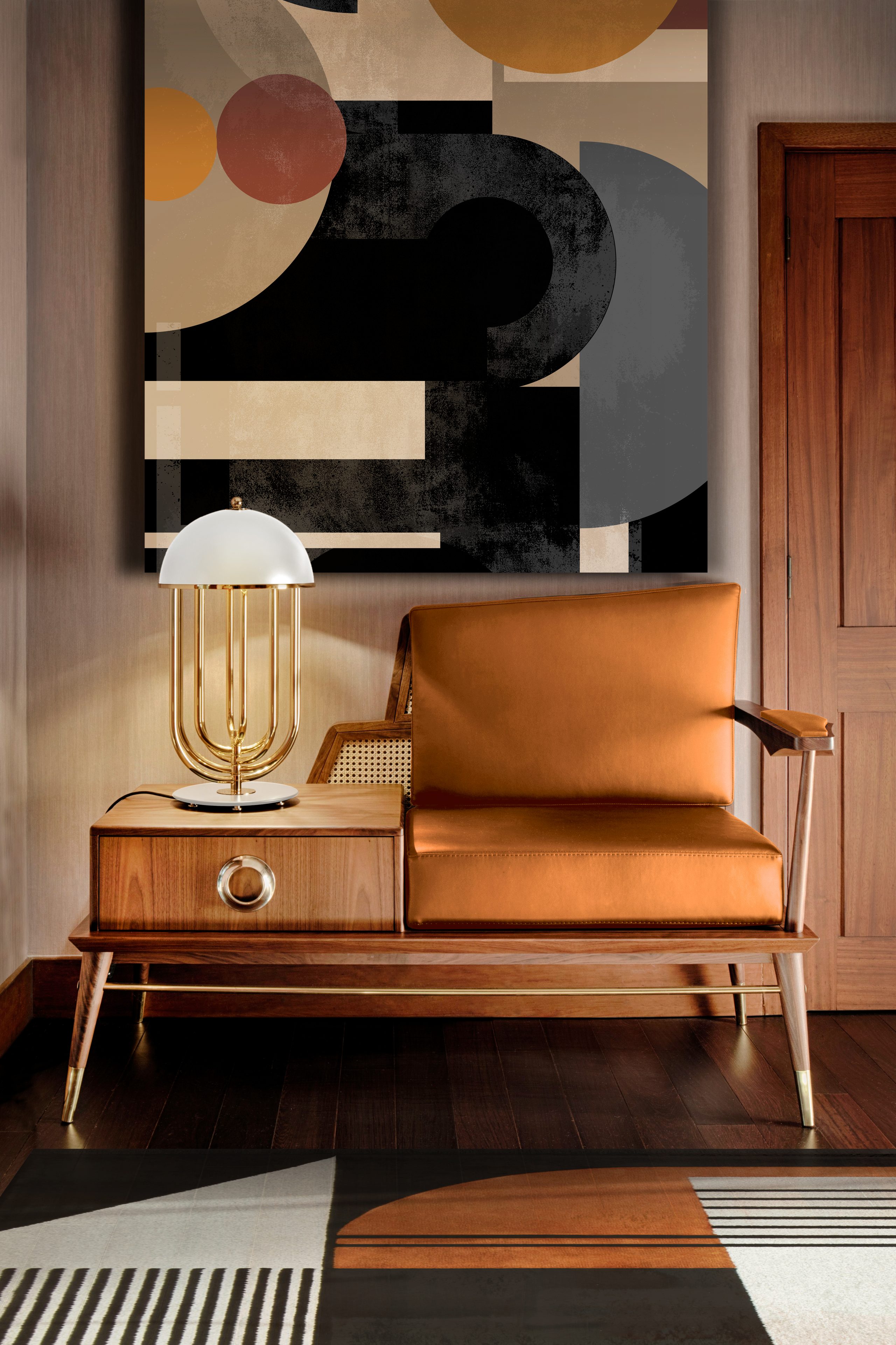 Brighten up your space with a warm, vibrant hue. See for yourself how orange can transform a room design just look at the picture and get inspired!
See also: Senzu Sofa
Bedroom Inspirations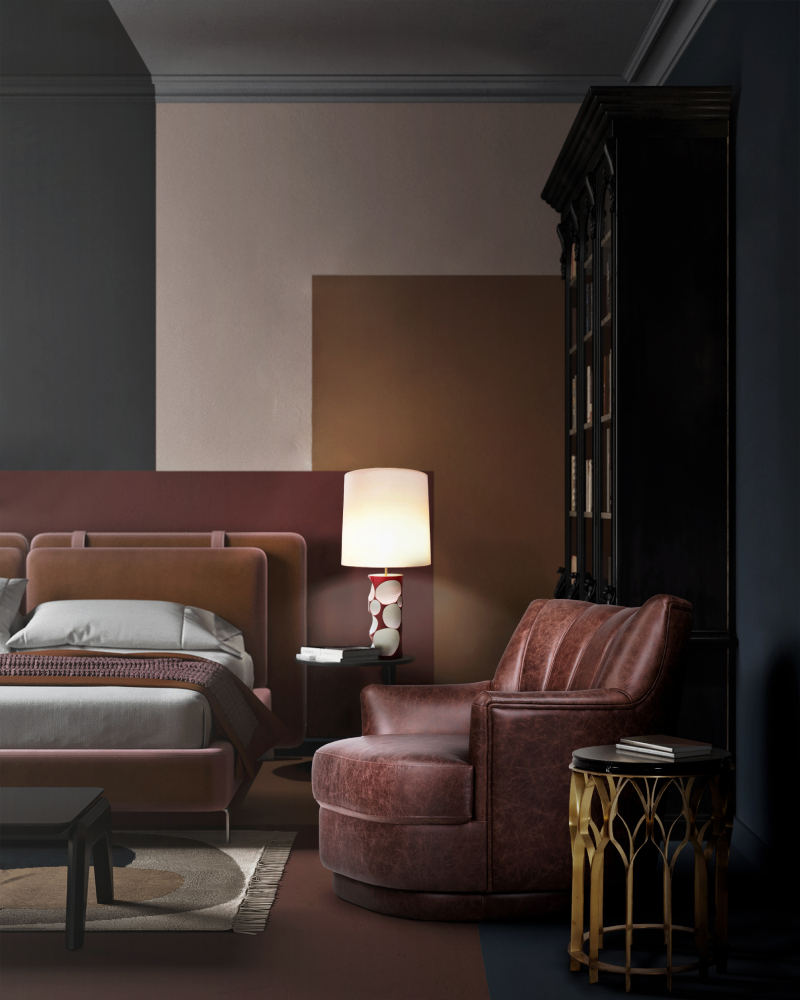 When we think of brown, we may think of a color that really isn't used as a main source of aesthetics but it's an excellent color for bedrooms especially since it is one of the most popular neutral options.
Living Room Inspirations
A crisp, white living room is pristine, elegant, and timeless, especially when combined with golden tones! Adding metallic features sharpens up the white and makes the design of this room completely stunning!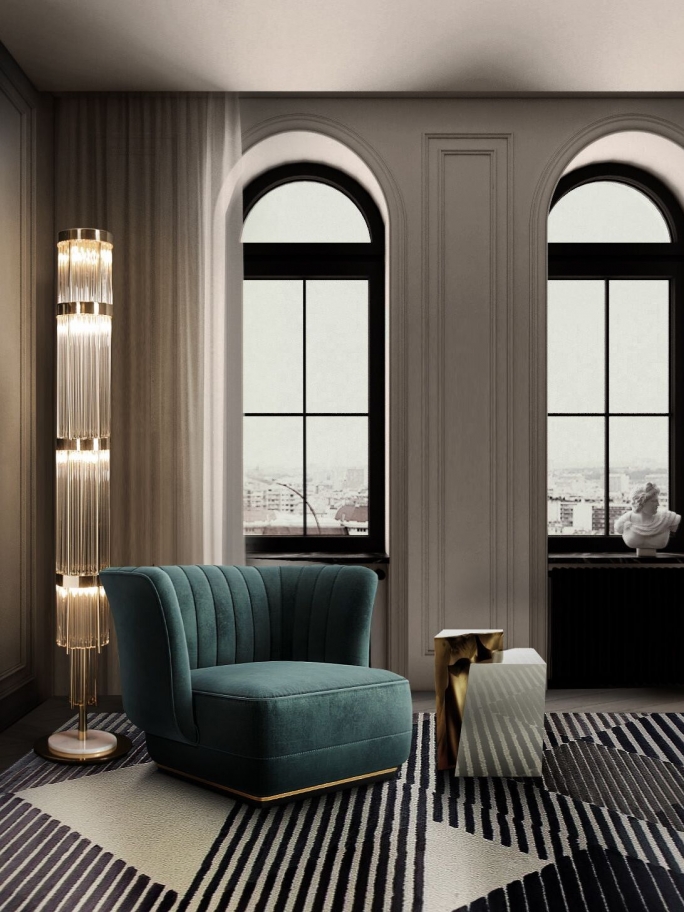 In this Living room, the focus is undoubtedly the armchair! The exquisite blue stands out in the eyes from whoever passes by. Take a sit!
See also: Empire Bench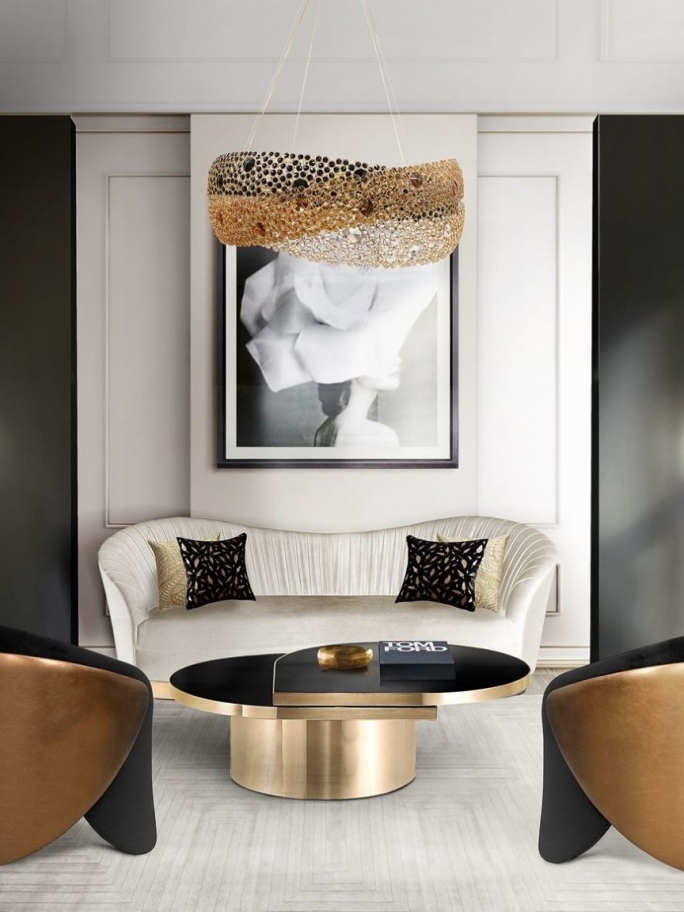 Neutral colors can provide the perfect base for a cozy living room. Applied through paint colors, furniture, and decor, shades of white, cream, gray, brown, and black create laidback, liveable color schemes. These neutral living room will help you fashion an inviting space that suits your style!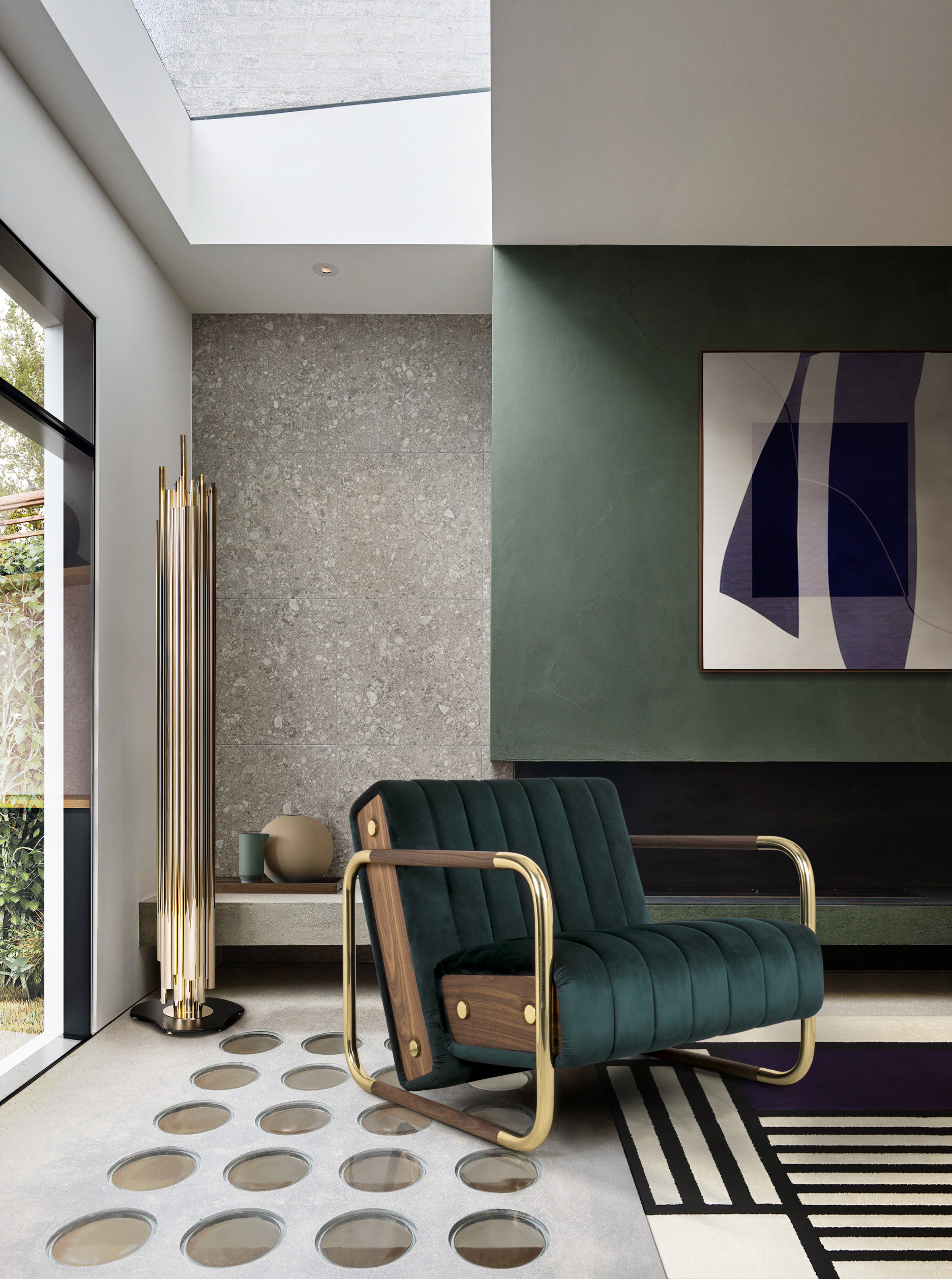 Brubeck is perfect for a luxurious room like this dining room.Inspired by pianist David BRUBECK is a piece that gives rhythm to any space!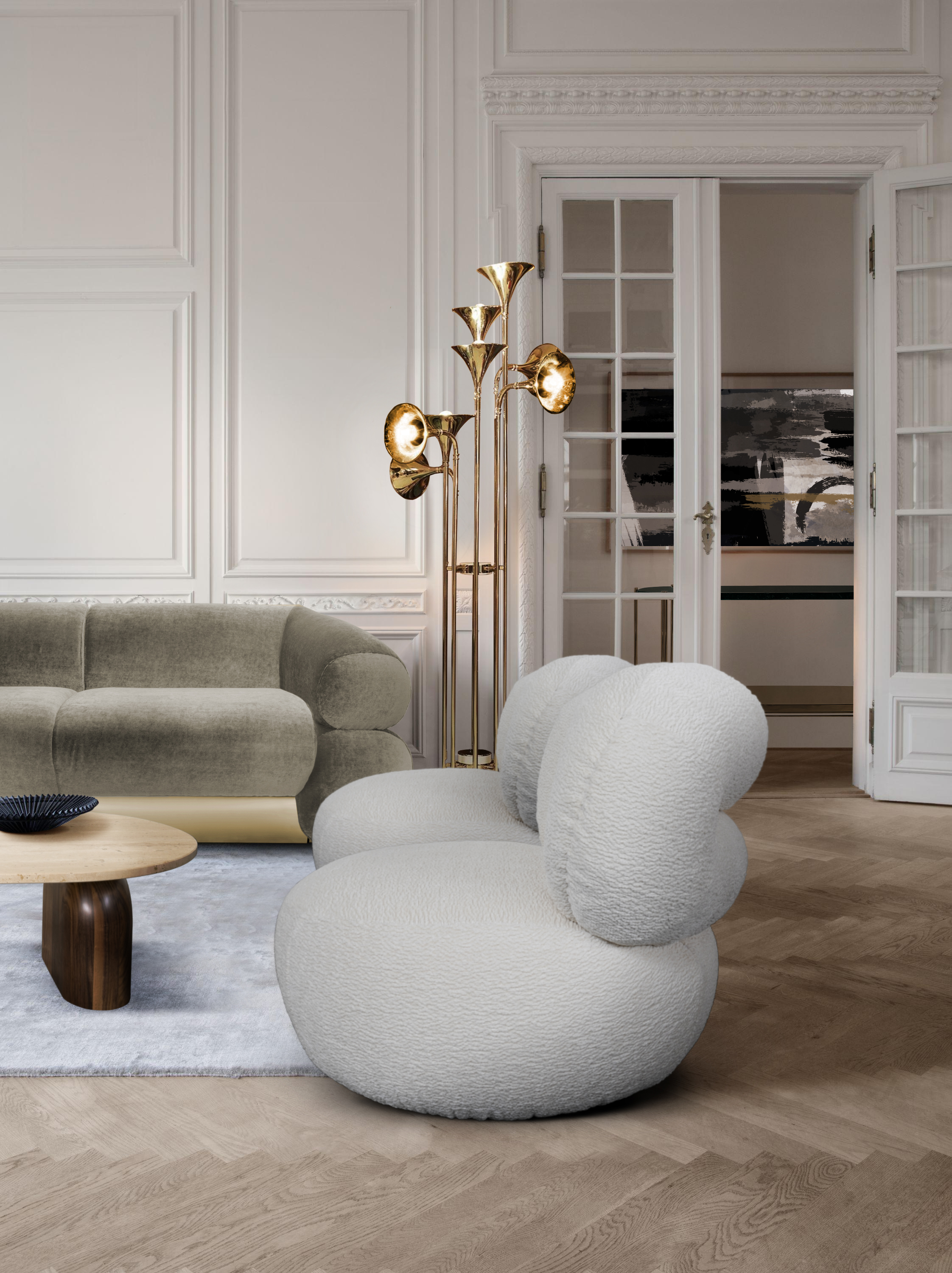 Just looking at this division we can feel comfort! Zelda Single Sofa provides the best of comfort and sytle in one sigle piece!
See also: Entertainment Room Design – A Game Of Luxury And Sophistication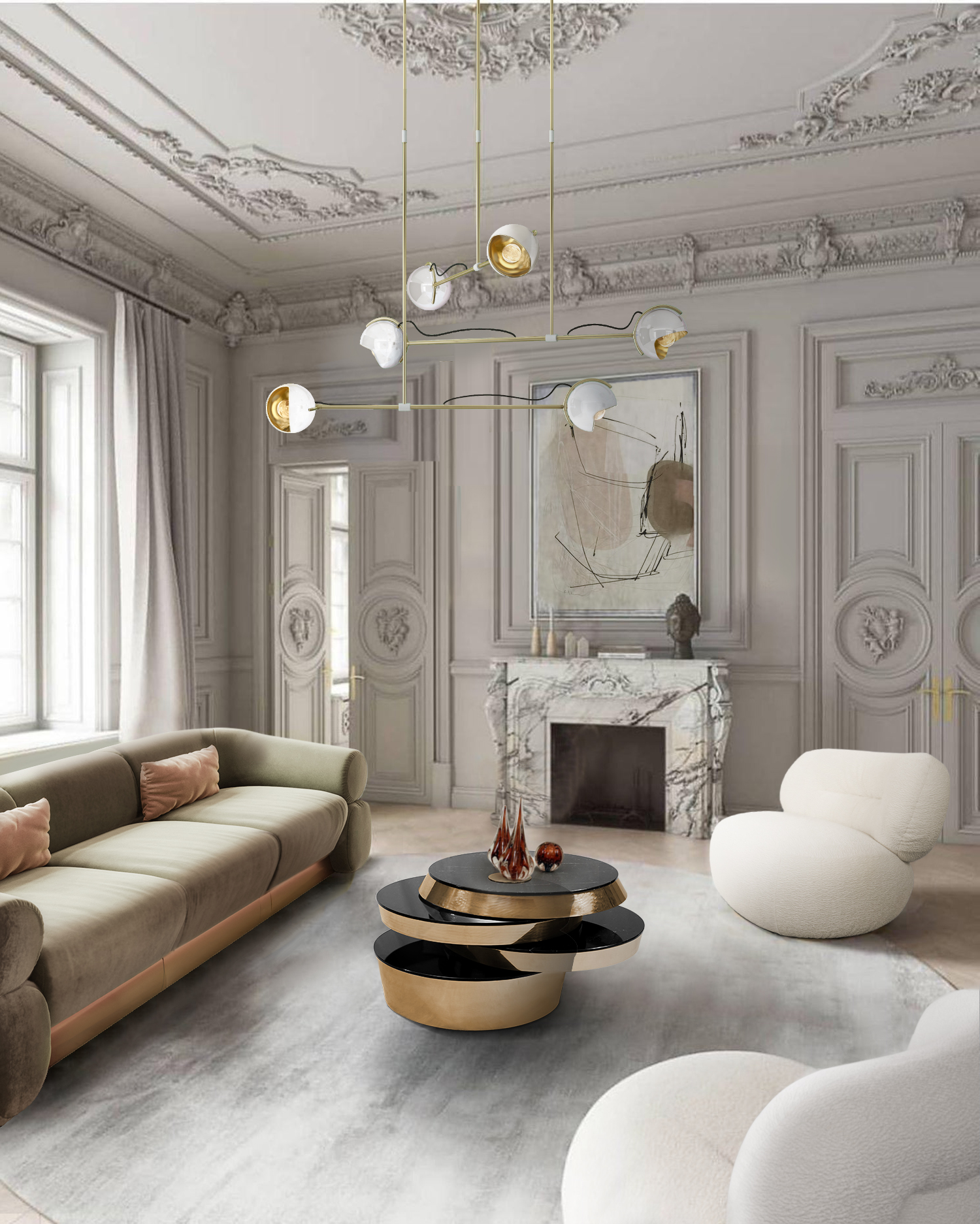 A luxury living room interior it's focused on classical and timeless pieces of furniture and decorations with a predisposition towards something with an aristocratic or royal allure and a certain amount of detailing. Get Inspired for this one!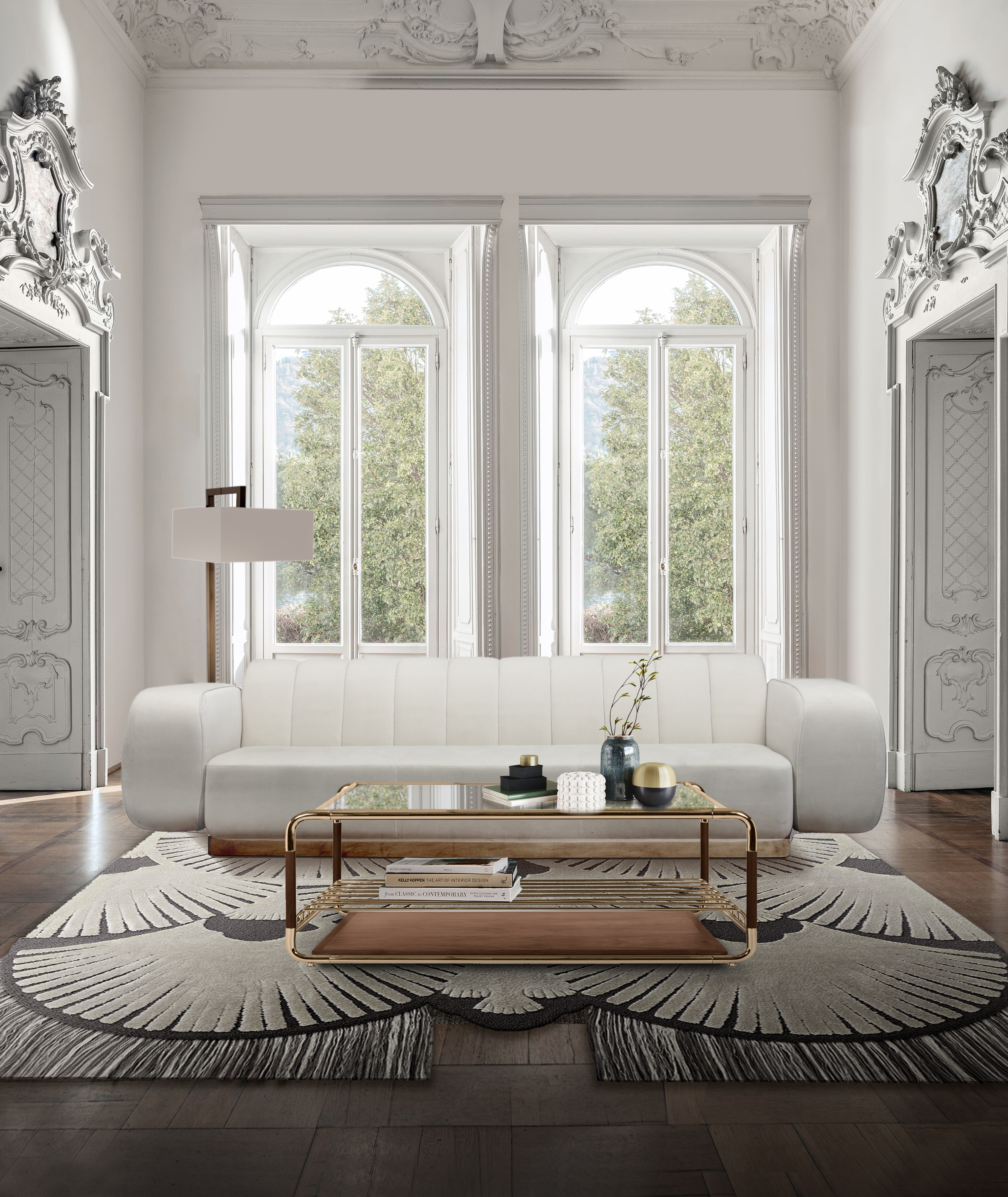 White paint is practical on so many levels. It looks fresh, crisp and new. White living rooms are classic, and easy to update with the seasons and as your tastes or trends change. A right choice!
Dining Room Inspirations
This modern dining room demands equally modern pieces. This round dining table called APIS ( latin), that means bee, is sure to impress your guests!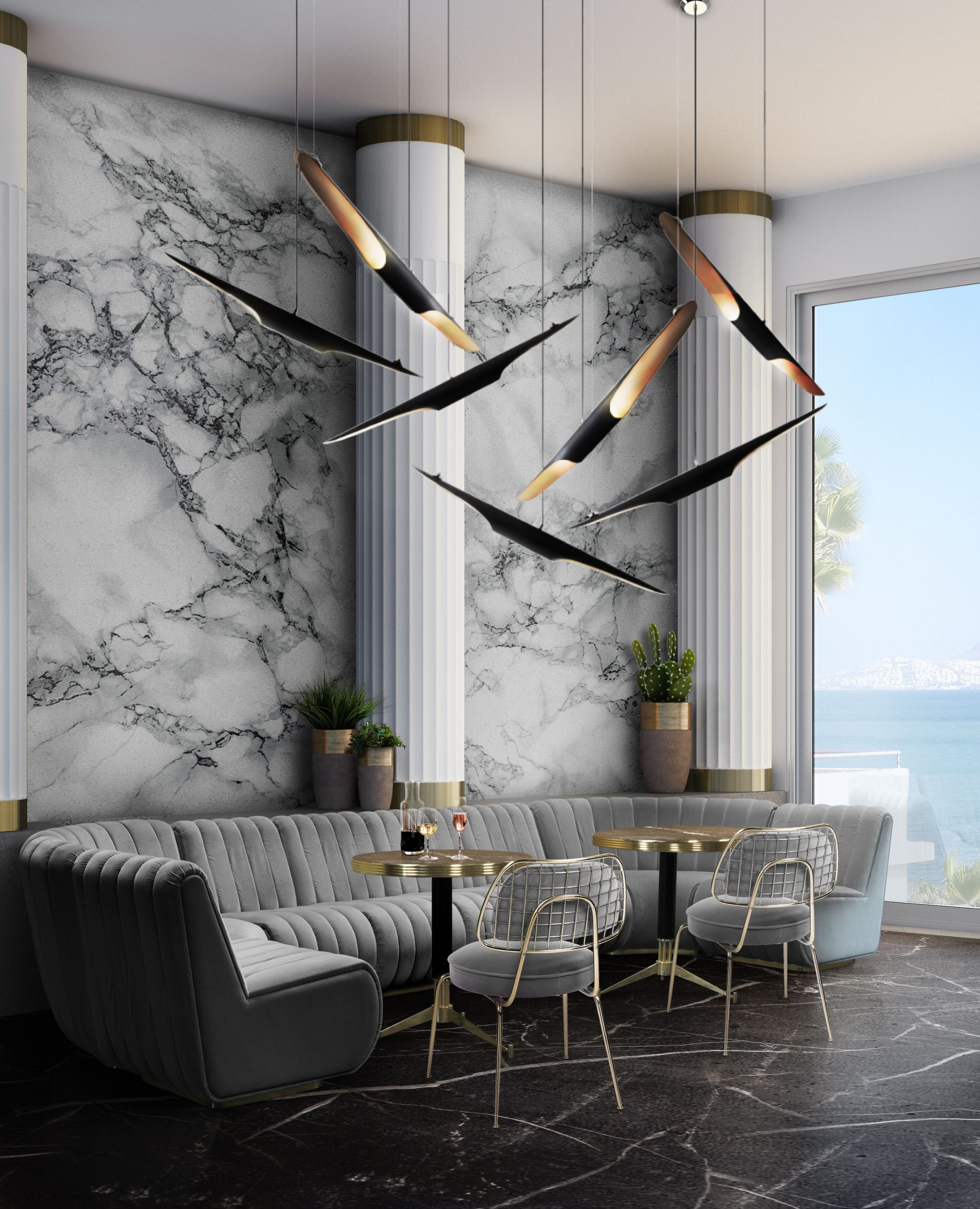 The Dorsey suspension lamp is the missing piece in tour dining room! It's perfect for those who want to create an area to receive friends and family and put them together at a table for a meal!
Bathroom Inspirations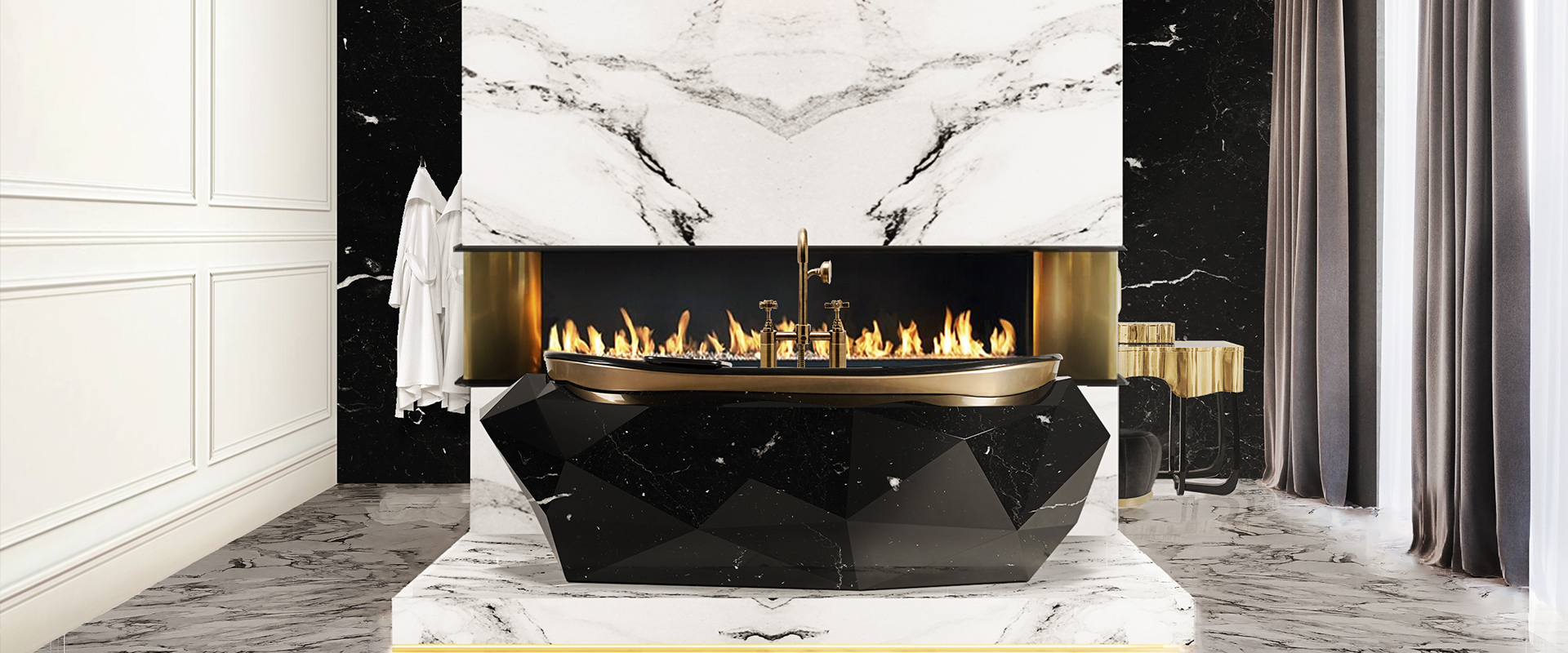 A fireplace, fire and warm colors combined… all in tune to create a bold resting place. Arriving home at the end of the day and retreating to this place is a pleasure!
So do you like to relax in the bath? This tropical nature inspired bathroom promotes a sense of wellbeing, let the natural world into your bathroom!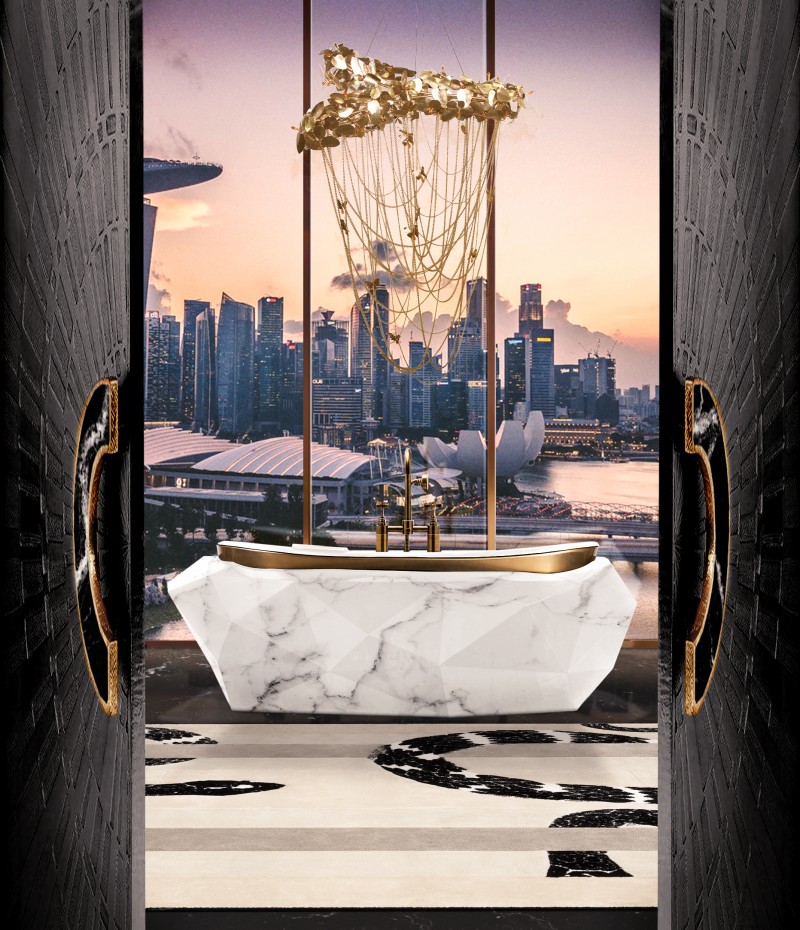 This Diamond bathtub has a luxurious faux-marble painting glossy finish. If we join it with the MCQUEEN WALL LAMP the result will be the best luxurious and perfect combination you are looking for your bathroom design.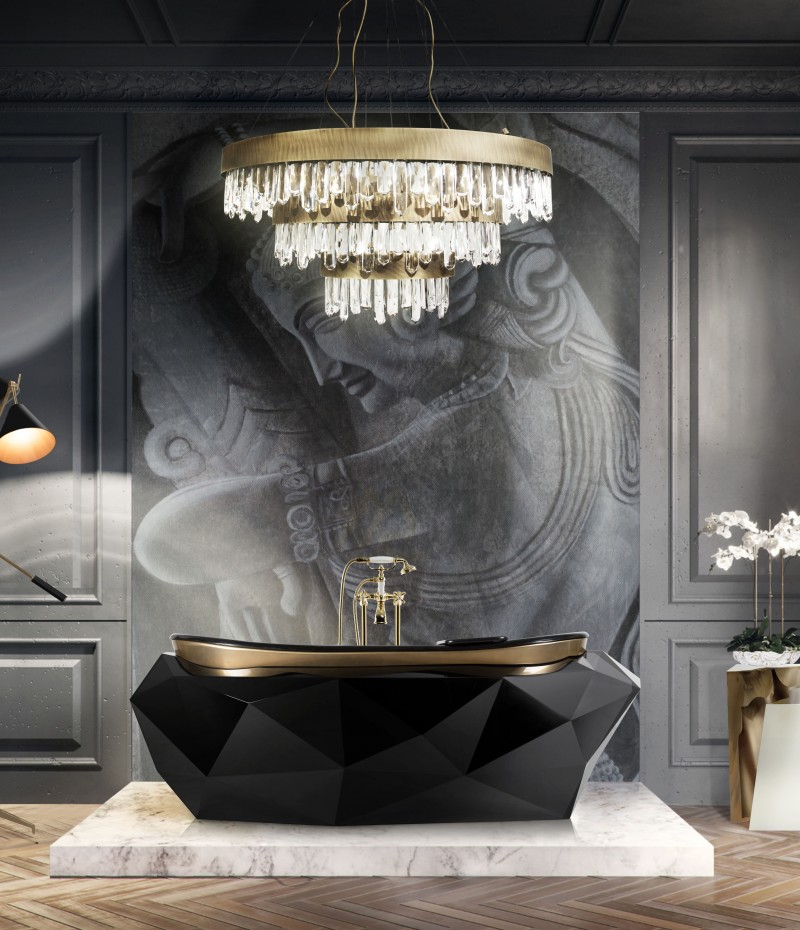 This place transmits tranquility and your soul will settle down. It creates the perfect atmosphere for a relaxing bath.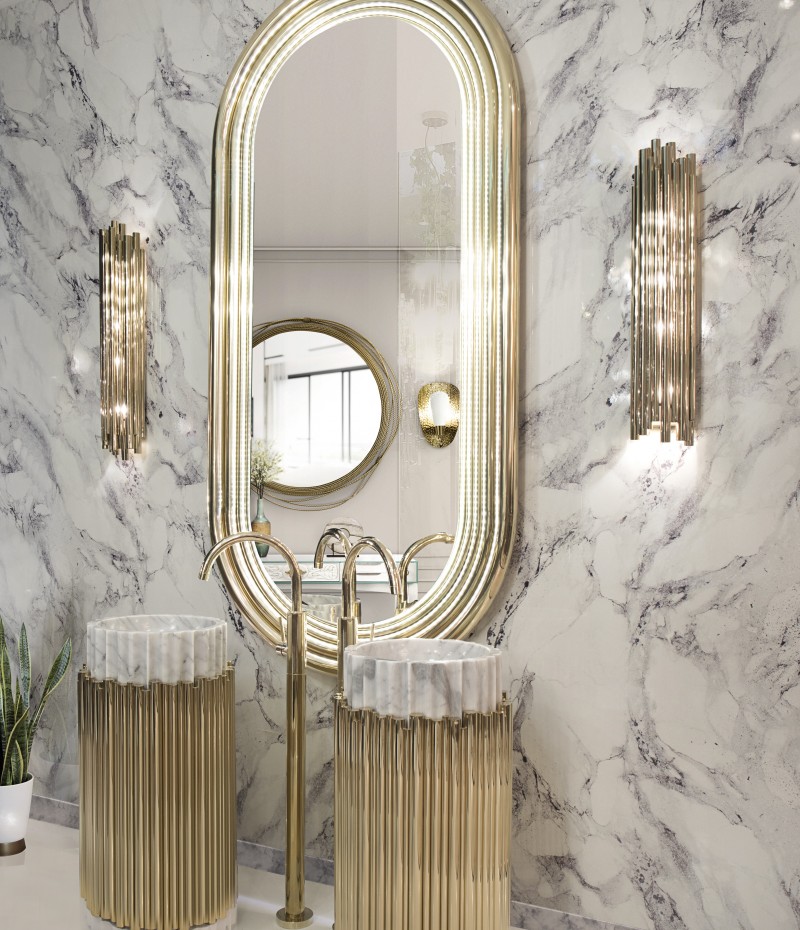 Gold is a color that gives a luxurious feel to any area of the where it is being added. For the bathroom, it added some shine into it by using gold hardware and fixtures.
Kitchen Inspirations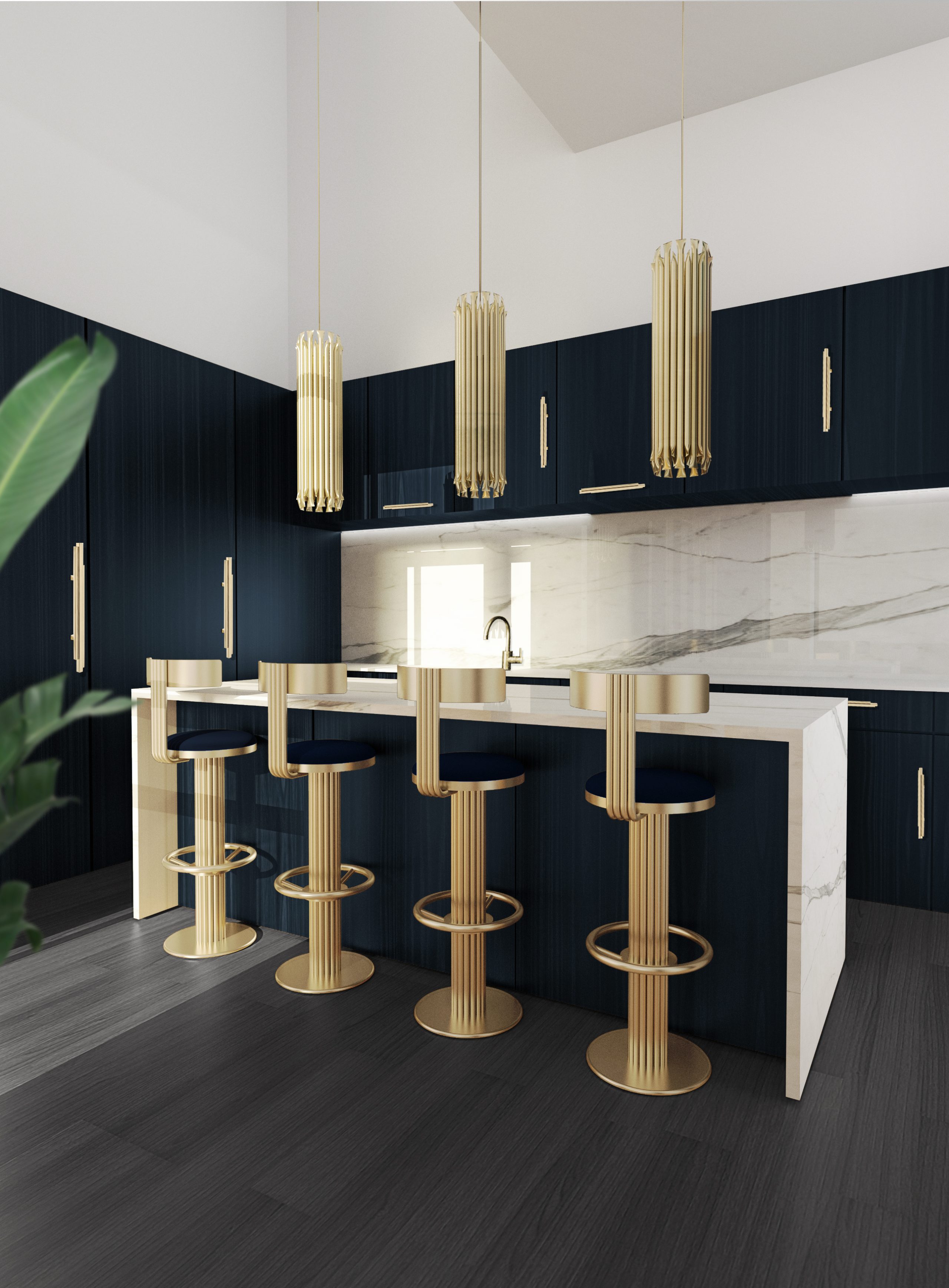 A modern kitchen needs breath-taking furniture. The perfect golden accent bar chair can make the difference in the design you are looking for!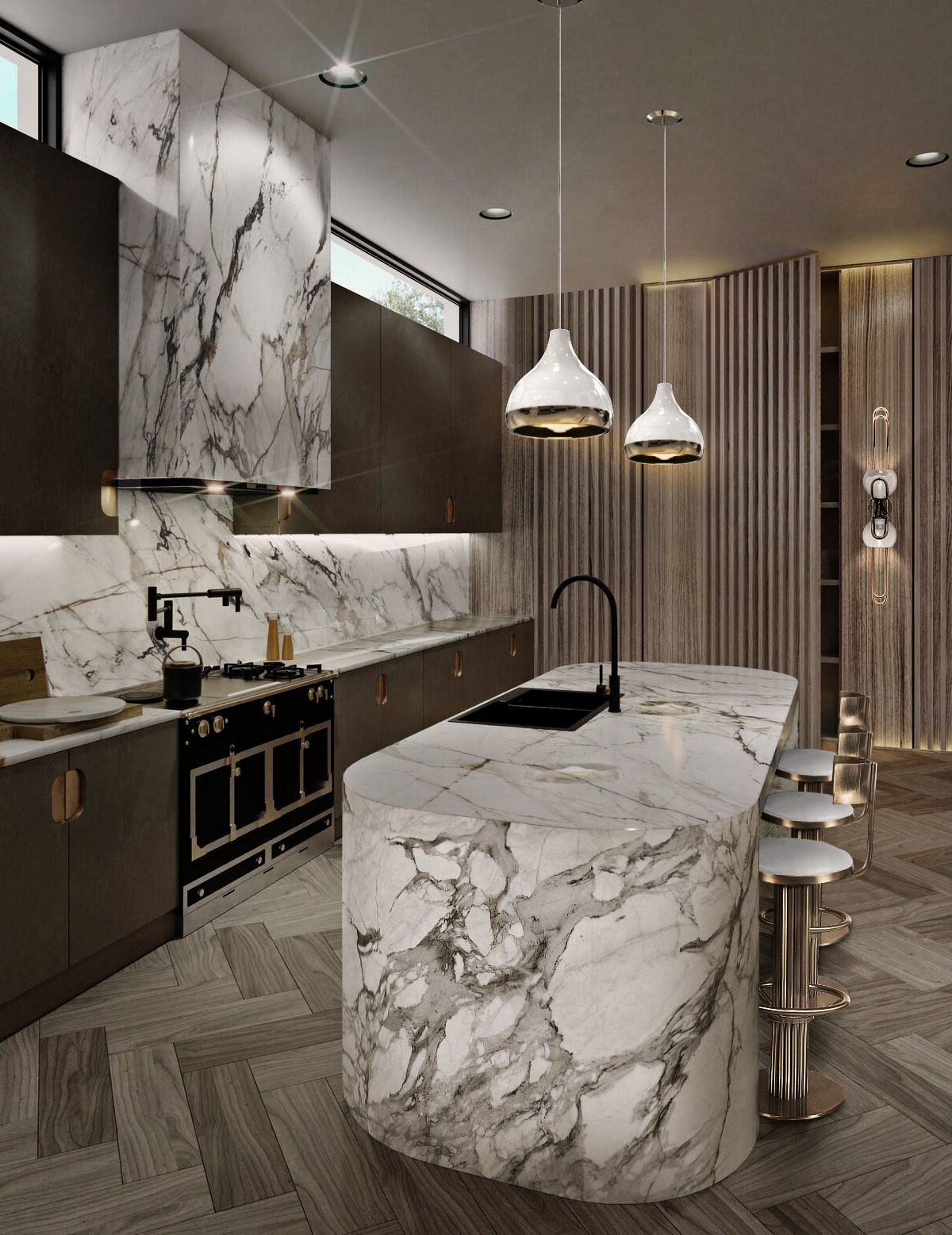 Where do you need inspiration? In the kitchen of course! Hanna Pendant Lamp it's the perfect complement for that, it will provide your room an elegant look!
Bedroom Inspirations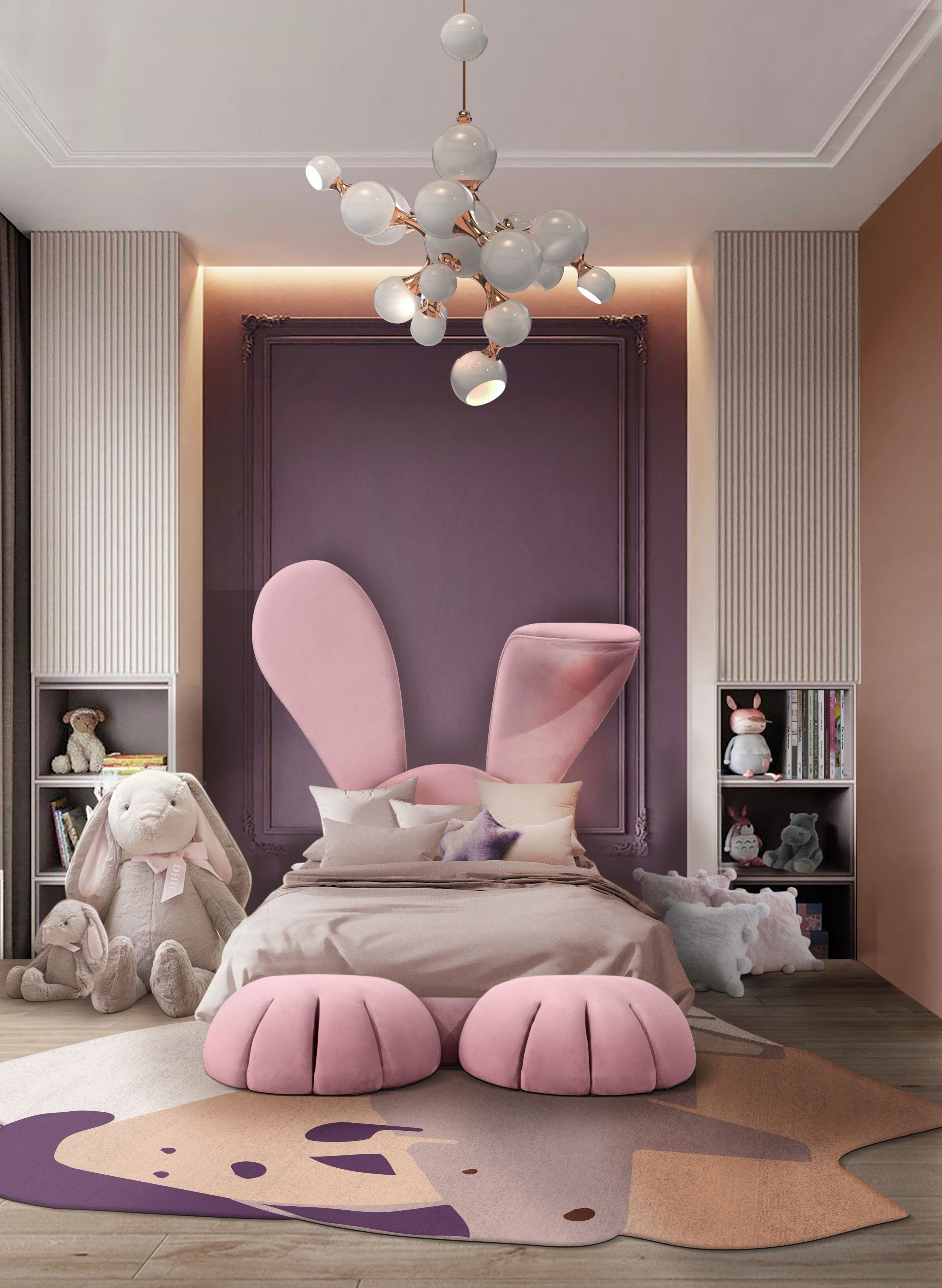 For a fun and playful bedroom, nothing better than the Atomic Pendant Lamp. The perfect piece for your children's favorite spot!
< ?php get_footer(); ?>
If you enjoyed this article regarding Room by Room Luxury Decor Ideas then make sure to check out our socials to find news, inspirations, and more interior design ideas: Pinterest | Facebook | Instagram.