Pierre-Yves Rochon: A Leader in Hospitality Design ⇒ Since 1979, Pierre Rochon and his team have strived to enhance the guest experience by providing the most luxurious hotel interiors! Check out some of this designer's best works.
⇒ Discover The Top 5 Most Expensive Handbags in the World ⇐

Shangri-La Paris
When designing the interiors of the Shangri-La hotel, Pierre-Yves Rochon made sure to maintain its classical French style while adding an international edge that completely suits this hotel chain. With high ceilings, tall windows and old-world elegance,  this designer achieved the perfect balance between vintage and modern, combining an aristocratic ambience with the newest technology.
Waldorf Astoria Beverly Hills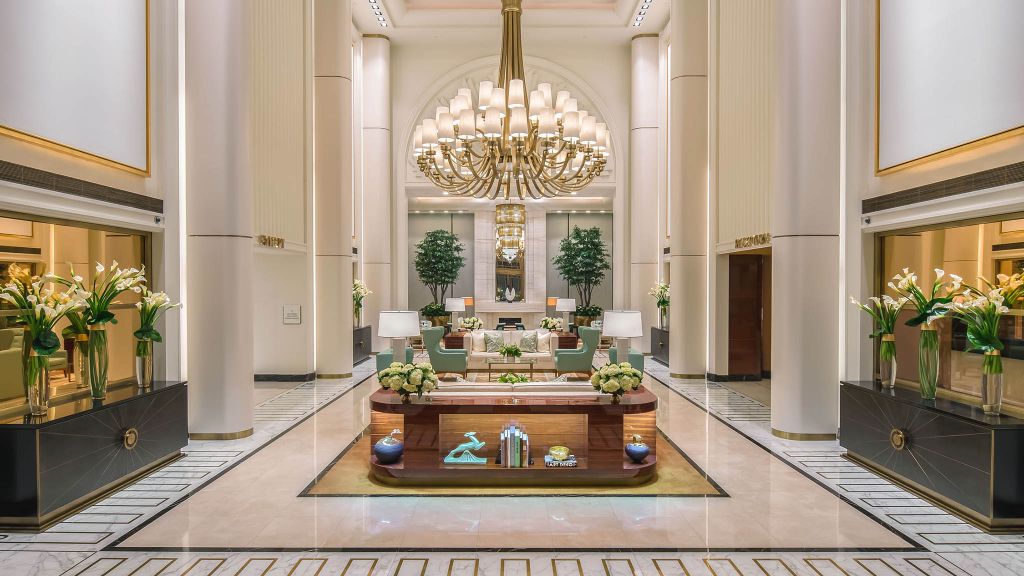 Waldorf Astoria Beverly Hills is known for its contrasting Southern California and Old Holywood styles,  pairing a modern exterior with an Art-Deco filled design inside the hotel. Don't forget the incredible Italian marble flooring, the French crystal lights, which provide the establishment with a European ambience.
Four Seasons George V
Pierre-Yves Rochon assisted in the complete renovation of the Four Seasons George V Hotel, which was designed in full classic Louis XVI style and features marble flooring, crystal chandeliers and original features such as the ironwork inside the hotel. All of the hotel suites enjoy this aristocratic design as well as modern accommodations.
The Ritz Carlton Tianjin
Designed to be reminiscent of ancient Rome and Greece, the hotel's authentic English Neoclassical interiors, as well the Chinese design elements are combined to showcase the city's dual heritage, highlighting both its Asian roots and it's European influence in a single building.
The Peninsula Shanghai
In the Peninsula Shanghai Hotel, Pierre-Yves Rochon paired Art Deco influences and traditional Chinese design perfectly, with rich color palettes and hand-crafted elements blending in to create a daring ambience. Moreover, some more contemporary features can also be spotted around the hotel, to the delight of the guests.
Editor's Choice | Chandeliers


If you enjoyed this article about Pierre-Yves Rochon, then make sure to check out our socials to find more interior design trends and ideas: