Nicki Minaj: Getting To Know Her $10 Million Home In Los Angeles – Given her estimated $80 million (£59 million) net worth, Nicki Minaj's lavish residence with her husband Kenneth Petty and their infant son should not come as a surprise. Six bedrooms, eight bathrooms, and about 7,000 square feet of living space are included in the mansion. Today's LUXXU Blog post will delve into it!
---
See also: Get An Endless Luxe Feel Within A Majestic Villa In Sharjah

---
Nicki Minaj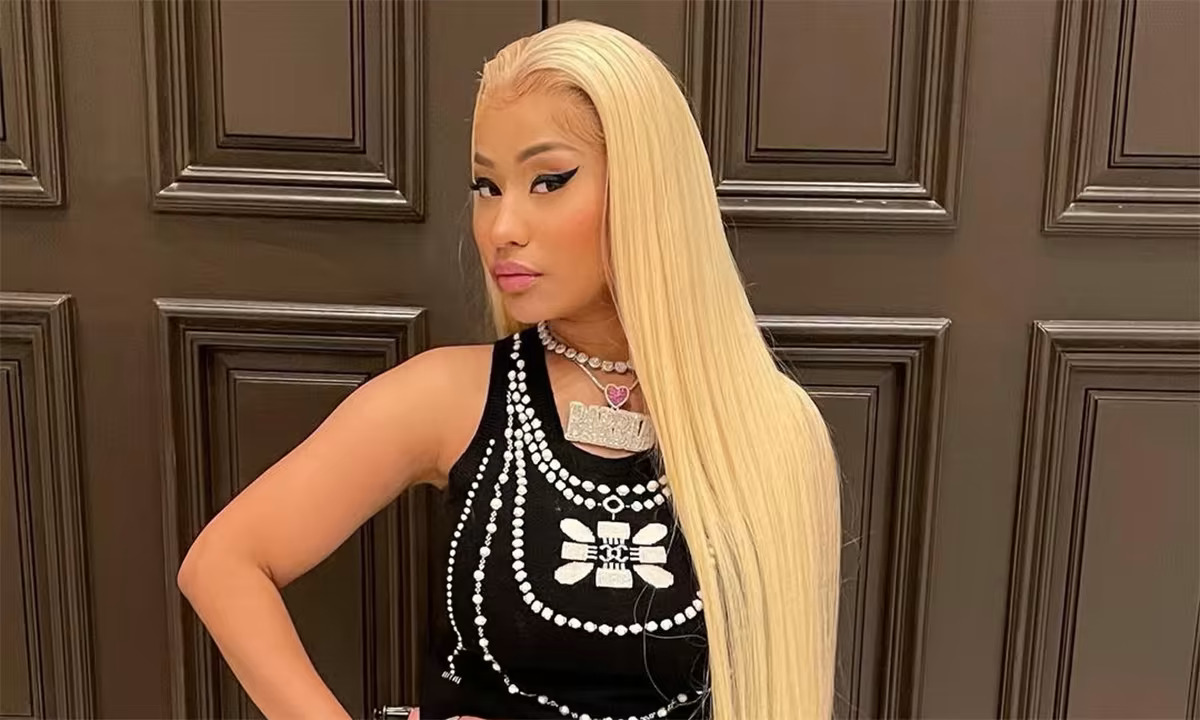 Onika Tanya Maraj, also known as Nicki Minaj, was born in Trinidad and Tobago on December 8, 1982. She only remained there for five years, though, before her family made the decision to relocate to Queens, New York. Nicki has three brothers (Micaiah Maraj, Brandon Lamar, and Jelani Maraj) and a sister (Ming Maraj).
She is thought to be worth $100 million, so it comes as no surprise that she and her husband, Kenneth Petty, reside in a lavish mansion with their infant child. From serving customers as a waitress in her teens to producing amazing albums, she has come a long way.
---
Although it's unclear whether Kenneth Petty owns the house, Nicki Minaj recently moved in with him. According to Zillow, the 7,000-square-foot, $10 million mansion has six bedrooms, and eight bathrooms, and is currently off the market. Compared to Minaj's former residence, this one is significantly more modern.
In her opulent, high-ceilinged Los Angeles home, Nicki Minaj takes pride. Additionally, it has floor-to-ceiling windows that overlook the yard. The famous person added some warmth by positioning a window seat on one side of the brilliant display. The breathtaking exteriors with their lush vegetation are visible through the 10-foot-tall windows. With a wooden lower portion, the seat complements the surrounding white walls nicely. Additionally, it has a built-in fireplace, a comfortable couch arrangement, electronics, and a stunning view of the dining room.
More tall windows, solid white walls, and a variety of gold statues alternate in Nicki Minaj's home. The house appeared unique because of its warm interiors. The musician also displayed her expansive entryway, which features a stunning marble floor and a set of oak double doors framed with carved glass panels.
---
---
The second story, where the master bedroom is located, is reached by a set of stairs. The master bedroom includes two spacious walk-in closets, a luxurious bathtub tray, and an additional workspace. Upstairs is another large suite with even larger and more opulently furnished rooms.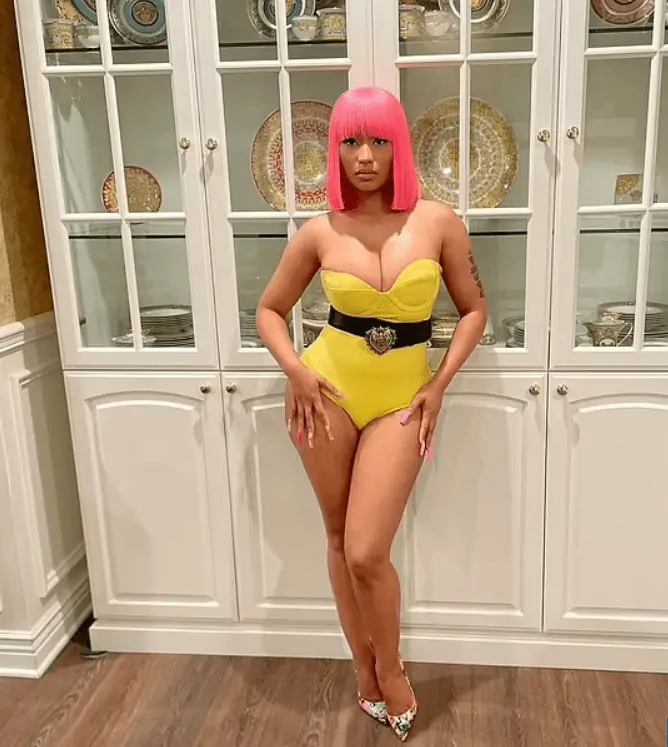 In a series of images, Nicki Minaj showed off her opulent kitchen while wearing a yellow one-piece swimsuit and pointed-toed shoes. A stunning display of China-related items is set up atop a white cabinet in the kitchen with a glass front. Additionally, it has wooden floors, stainless steel appliances, and lower-half white wood paneling on the walls.
The luxurious Los Angeles home has a family room with built-in plants that leads to a casual dining area. The large swimming pool is visible from this clever addition, which is divided from it by floor-to-ceiling glass panels. The pool area is gorgeous, has a spa, and is big and opulent enough for gatherings. A separate guest house with a lovely setting is just a few steps away from the pool area. A taste of heaven can be had by anyone who is fortunate enough to stay at the guest house thanks to its amenities.
---
See also: An Undeniable Artistic Flair – Prestigious Manchester Apartment

---
If you enjoyed this article regarding Nicki Minaj: Getting To Know Her $10 Million Home In Los Angeles then make sure to check out our socials to find news, inspirations, and more interior design ideas: Pinterest | Facebook | Instagram.