Astonishing Pieces for your New York City Dining Room – At this time of the year, the dining room becomes one of the most important areas in any home. With Thanksgiving and Christmas right around the corner, investing in the decor of your dining room is a great choice, and we have the perfect pieces for that!
---
See also: Gold Is The New Black – The Dark Side Of Luxury You Must See
---

New York City Dining Rooms
Achieve the perfect Industrial atmosphere for your New York City dining room with our Galea II Dining Chair and our Apotheosis Dining Table. The Apotheosis Dining Table extols the virtues of design and creativity. The polished brass legs add a unique and sophisticated touch to this item, which is supported by a marble and wood top. This combination and design represent the elevation of what is earthly to godlike status, and it defines the development of something flawless.
Get The Look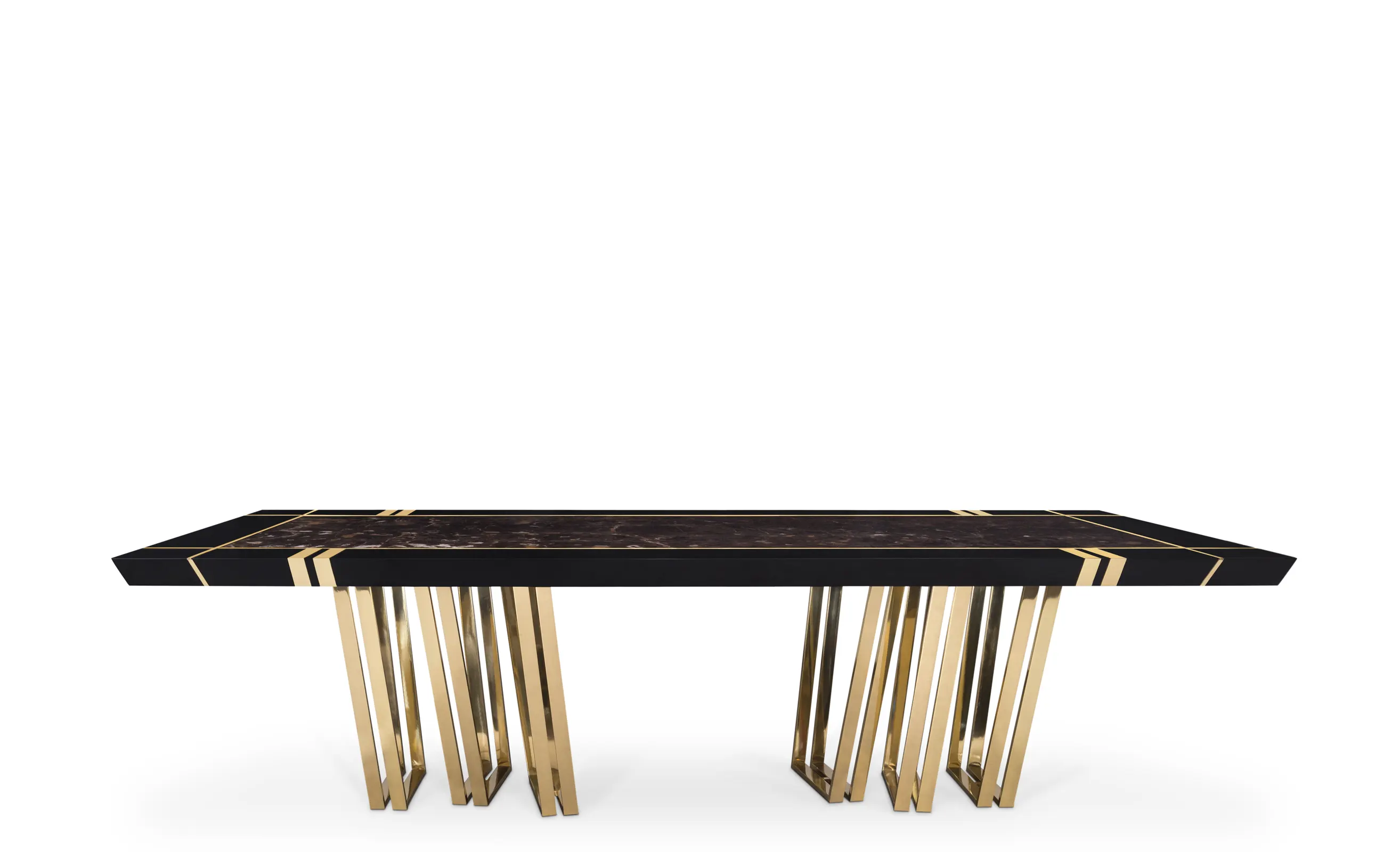 ---
See also: Gala Torch Wall
---

To get a more classic interior design, using timeless pieces with a modern touch is a great option. Our Charla Dining Chair is a magnificent and beautiful chair that exudes unlimited elegance. This exquisite chair design is the epitome of timeless lines with a modern twist, thanks to the use of a plethora of sumptuous materials such as velvet, brass, and lacquered wood.
As for the table, our Littus Dining Table was made in order to strengthen a unique concept. This luxury dining table has come to symbolize the spiral, is a curve in the space, which runs around a center in a special way like the great decisions are taken around powerful tables among determined minds. With a quality signature, this table embodies handmade techniques such as marble cutting, gold plated brass, executed by some of the best craftsmen.
Get The Look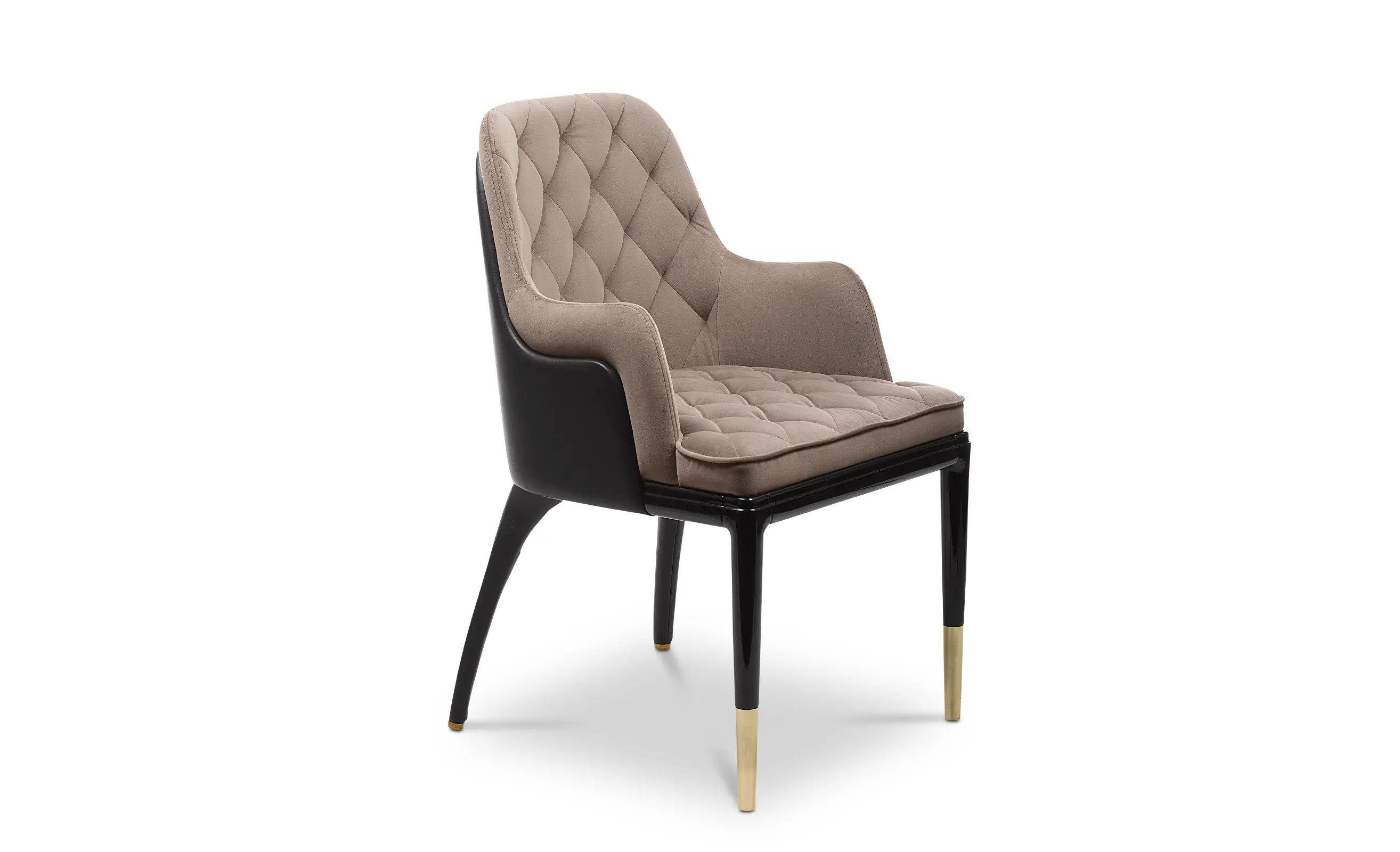 ---
See also: Tycho Round Suspension
---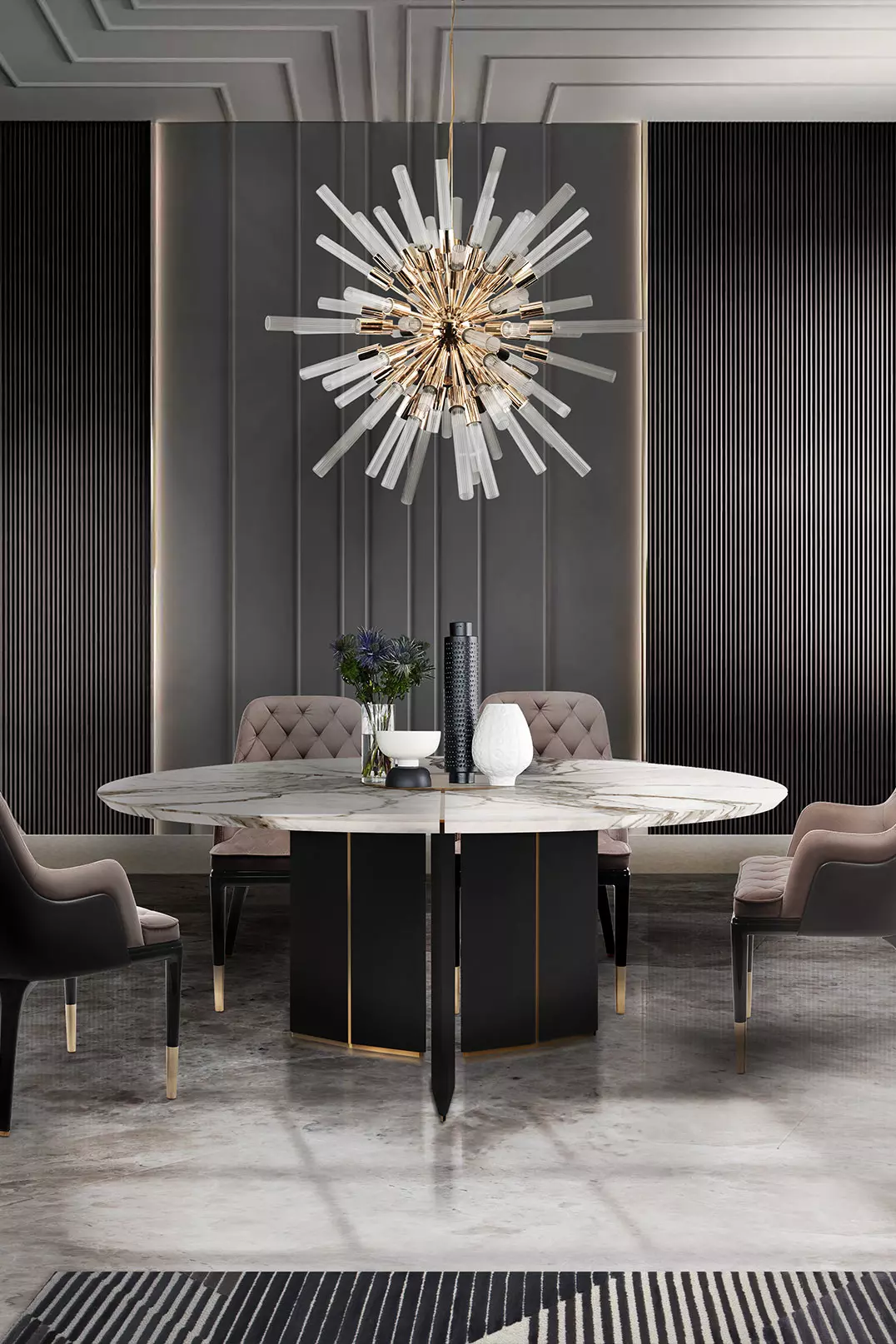 Giving your dining room a statement piece is a great way to improve a plain room with little effort. In this case, the Waterfall Sputnik Suspension adds that extra luxury touch to this ambiance. Preserving the inspiration on the natural sensation of waterfalls, this unique piece was born to complete the superb Waterfall Collection. Made with high-quality brass and beautifully handmade ribbed tubes of crystal glass, this powerful creation will fit perfectly into any ambiance.
Our Algerone Dining Table is the perfect pair for the Waterfall Sputnik Suspension with the white marble top. Algerone is an opulent round dining table, inspired by architectural elements, it was designed to remind us of the unique strength and class that only marble has. The Carrara marble circular top is supported by a sleek base adorned with black leather and polished brass detailing. A design that will redefine the way you perceive dining tables.
Get The Look
Waterfall Sputnik Suspension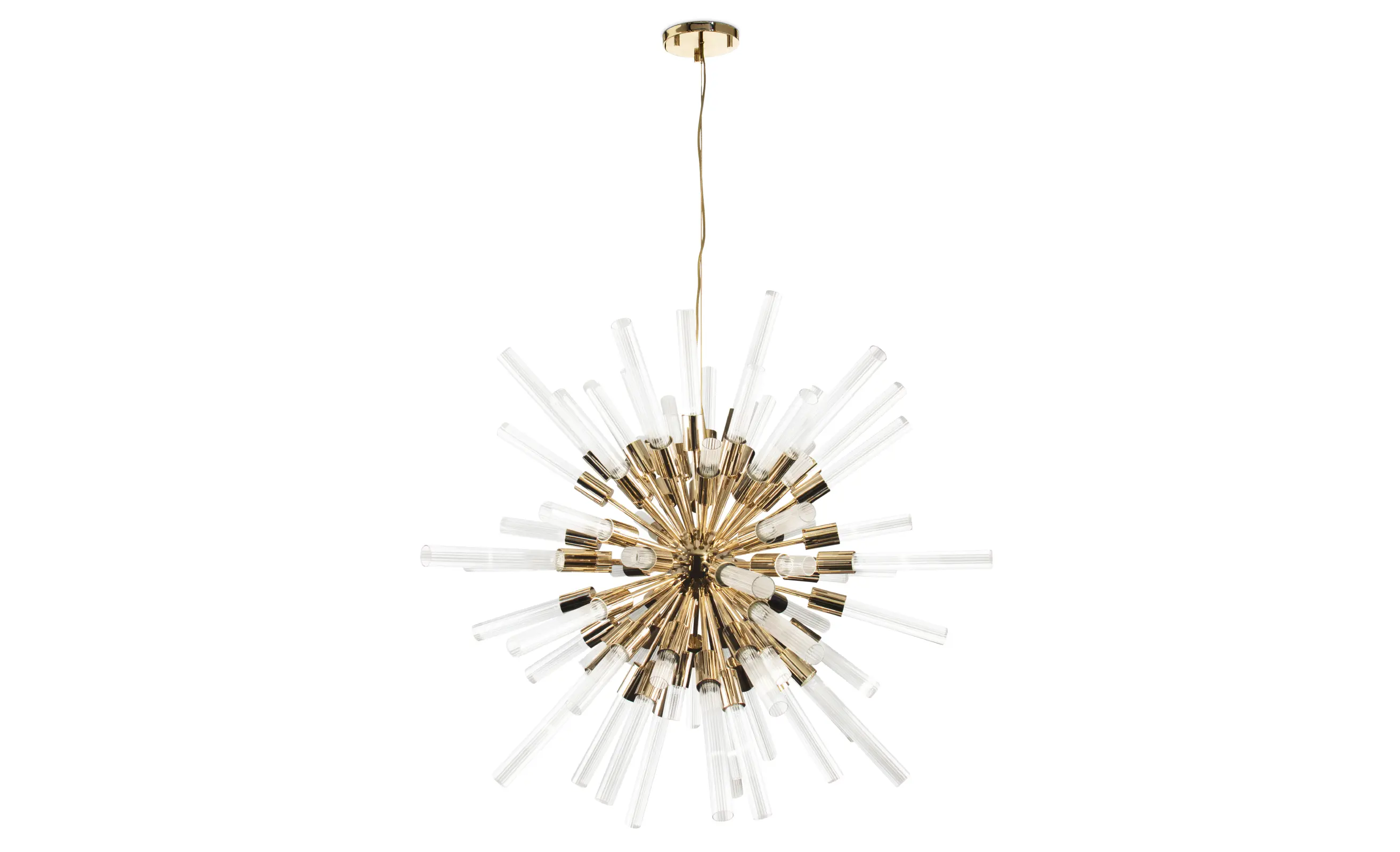 ---
See also: Unveiling New York City's Most Wanted Pieces!
---
If you enjoyed this article regarding Astonishing Pieces for your New York City Dining Room then make sure to check out our socials to find news, inspirations, and more interior design ideas: Pinterest | Facebook | Instagram.