Living Room Inside A Modern Villa In Sierra Blanca, Marbella – This magnificent living room is housed within a modern villa in Sierra Blanca, Marbella, and is large enough to accommodate a family of four while still providing plenty of comfort and fun. LUXXU defied expectations by bringing comfort and opulence to this property, transforming its decor into the epitome of the Marbella ethos. Continue reading this LUXXU Blog article to know more!
---
See also: Sierra Blanca Modern Villa In Marbella With A Luxe Design To Live By!
---
Living Room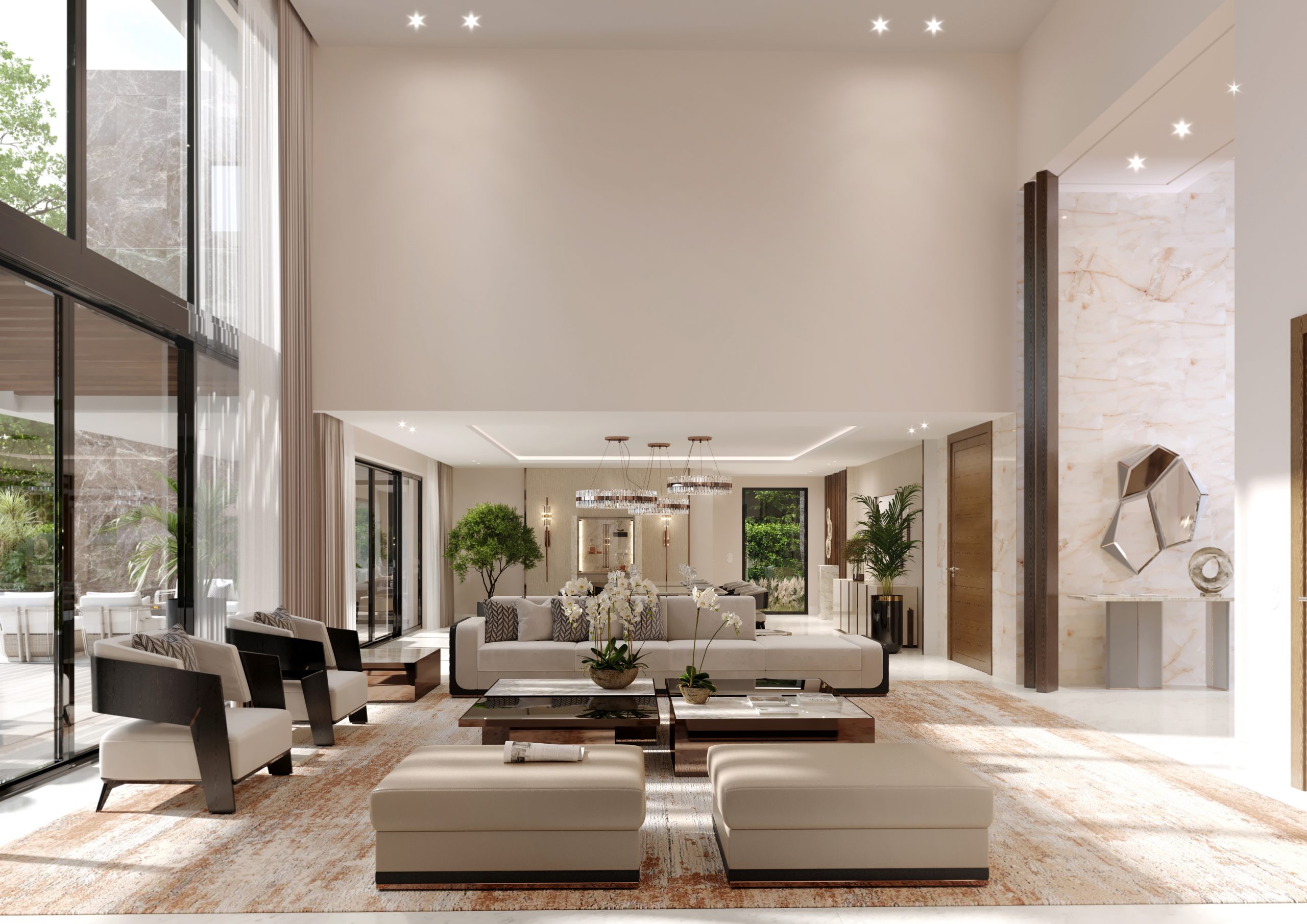 When you walk into a living room and immediately feel calmer and more relaxed, you know it has done its job. The neutral and soft color palette was chosen to provide the calm we all need when we get home. The Thomson Sofa, with its soft leather and velvet that provides a luxurious and sensual touch, is available to sit on alongside the Galeas Armchairs, which, with their elegant silhouettes, bring back an ancient inspiration that fits well within Marbella's history.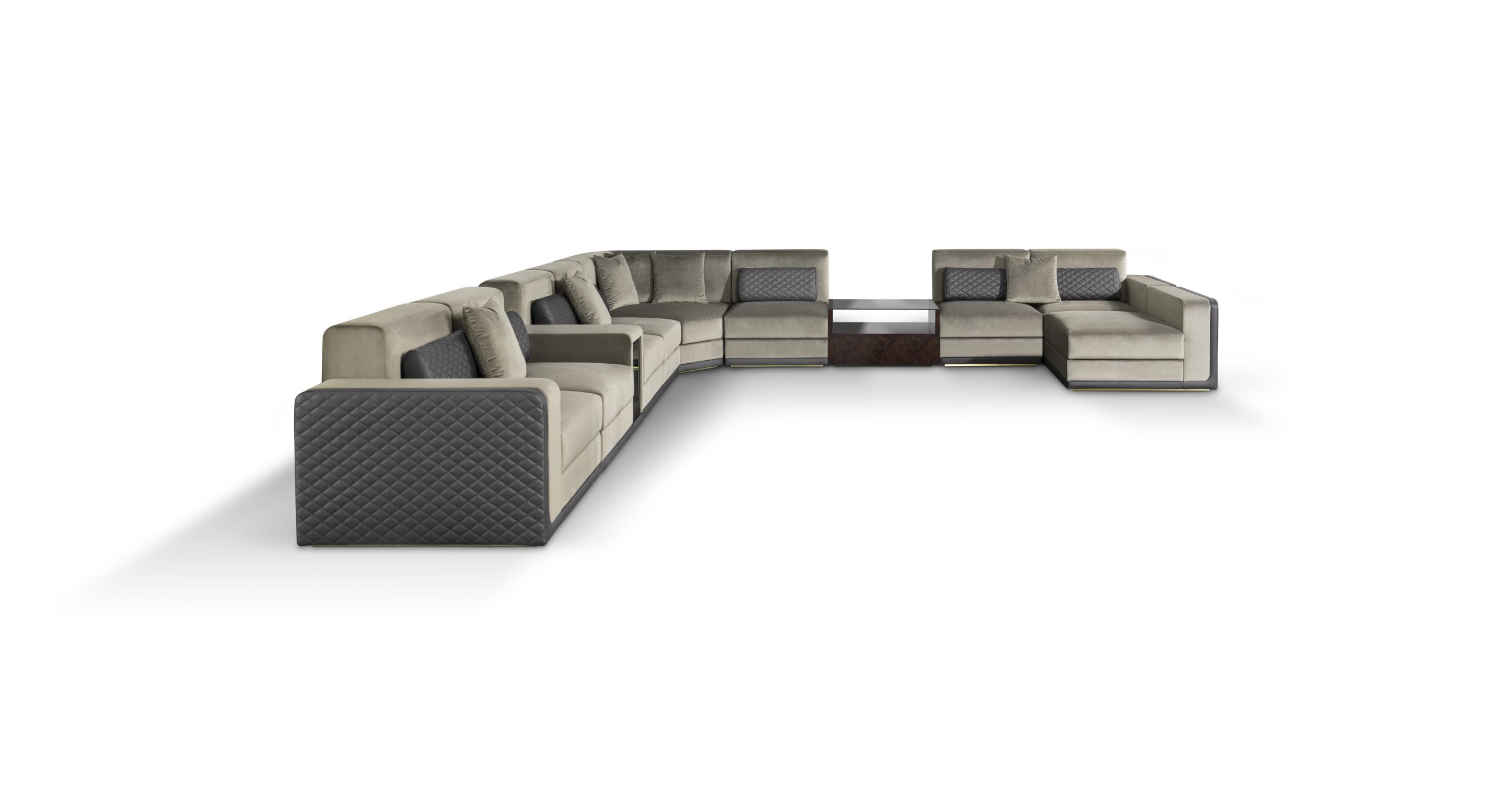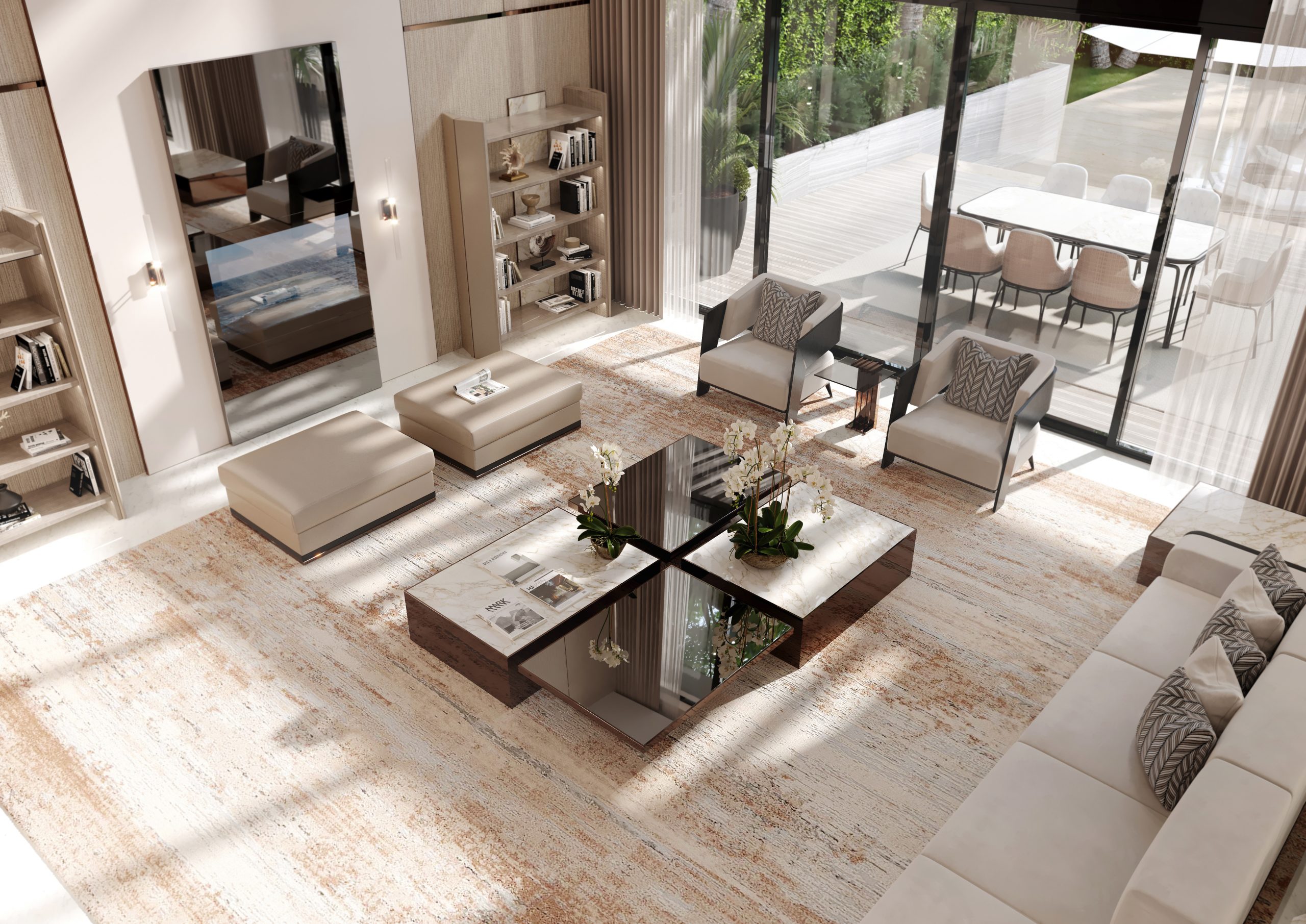 The Vertigo Side Table, located between the two armchairs, provides a place for any drink or important personal belongings while maintaining a sublime and cohesive style. LUXXU also took advantage of the opportunity to showcase its bespoke capabilities by bringing the Thomson Pouff to life, creating an alternate seating option that does not interfere with the rest of the décor. The Thor Center Table, smack dab in the middle of the upholstery masterpieces, was customized to highlight the best of its smoked mirror top while remaining the focal point.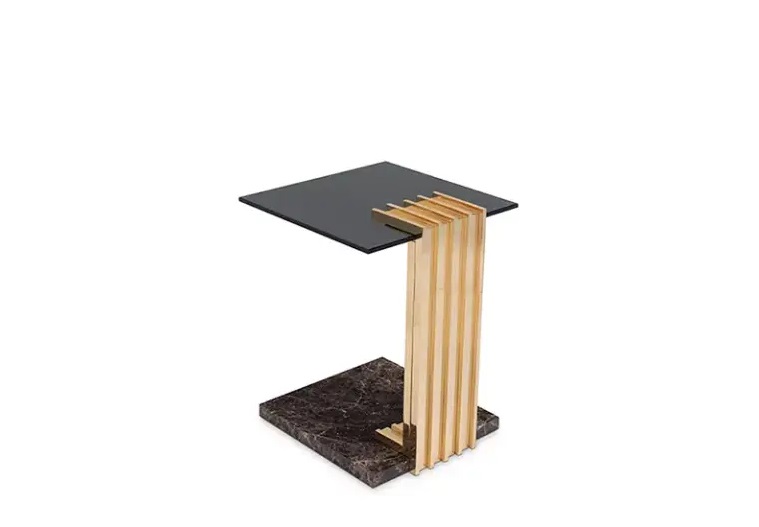 ---
---
A Relaxing Neutrality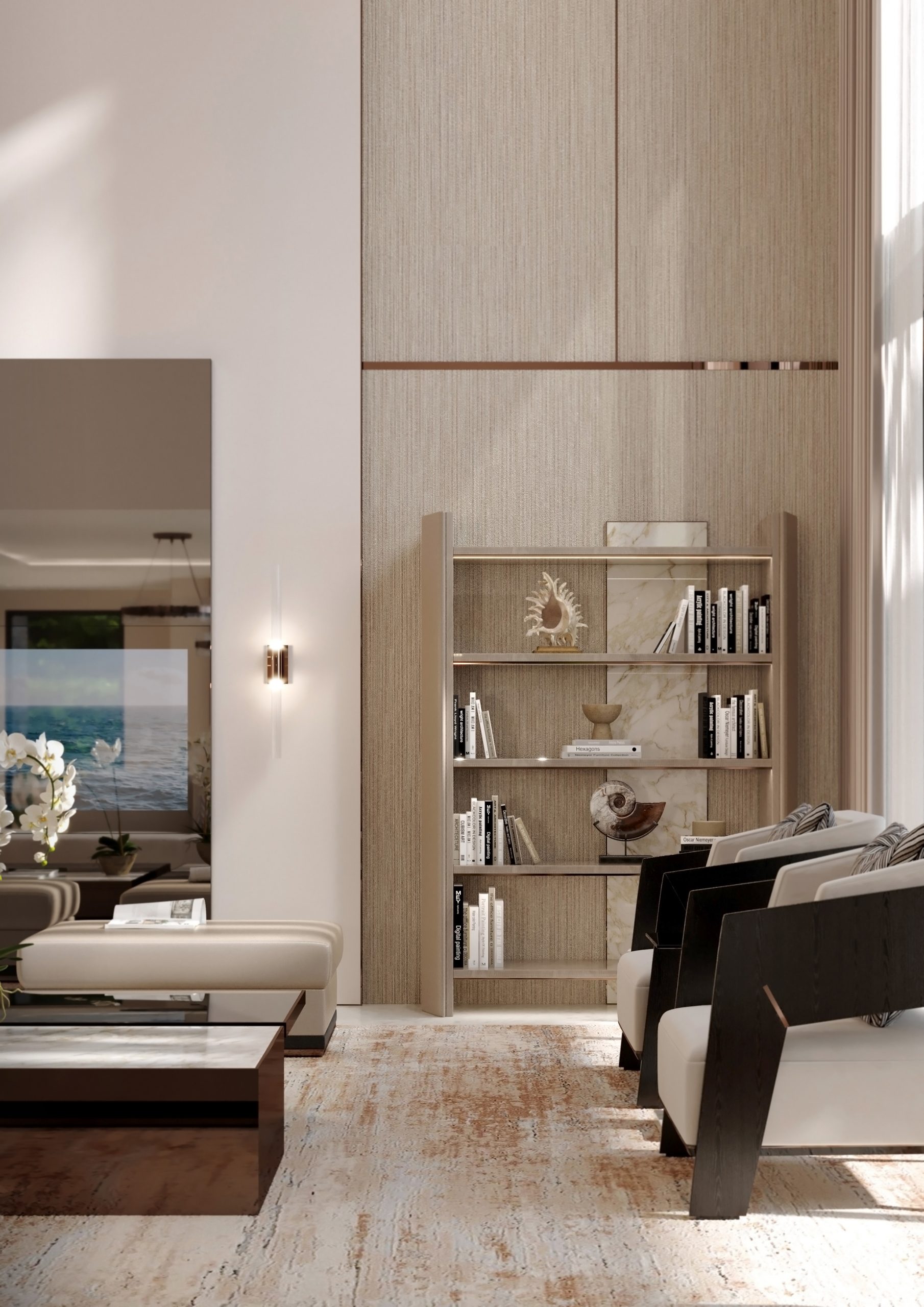 Understanding how crucial storage is, the Algerone Bookcases with their stylish structure help add a sense of contemporary elegance, while the Algerone Long Side Table behind the sofas is incorporated into the design while exuding refinement and distinction.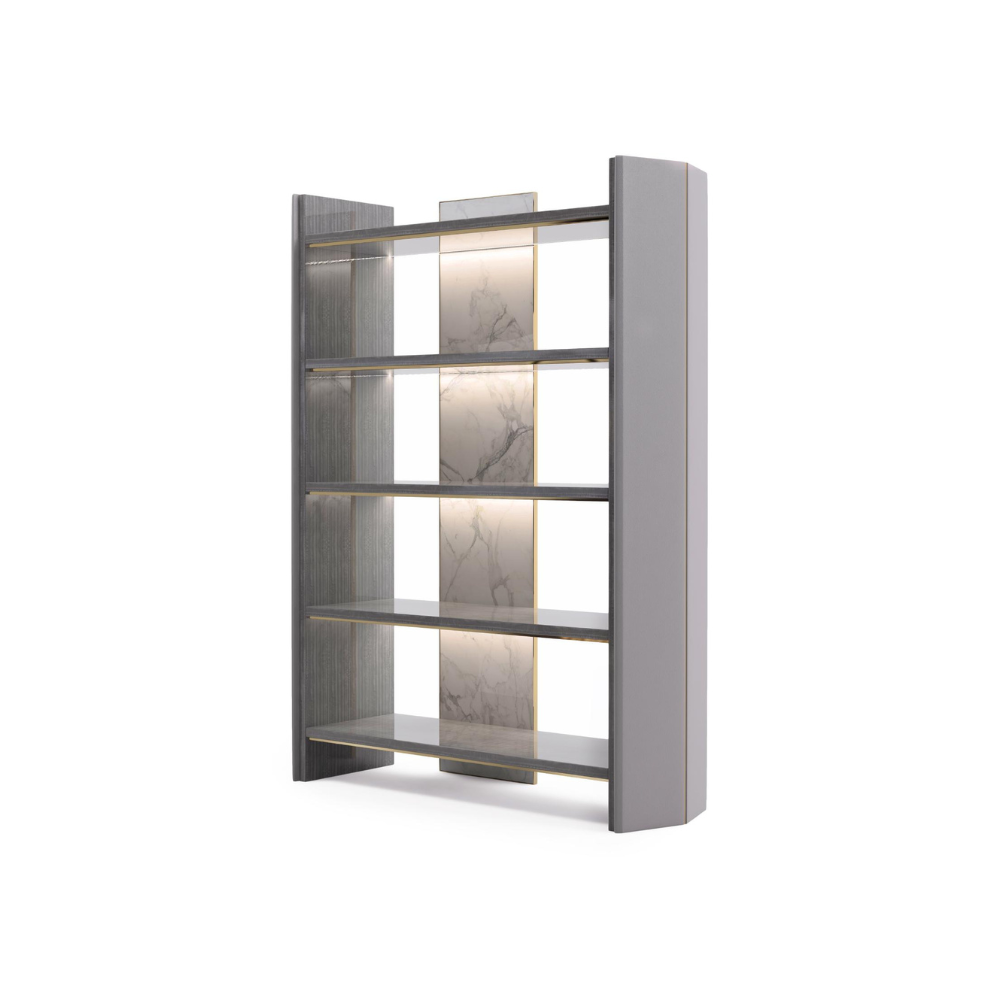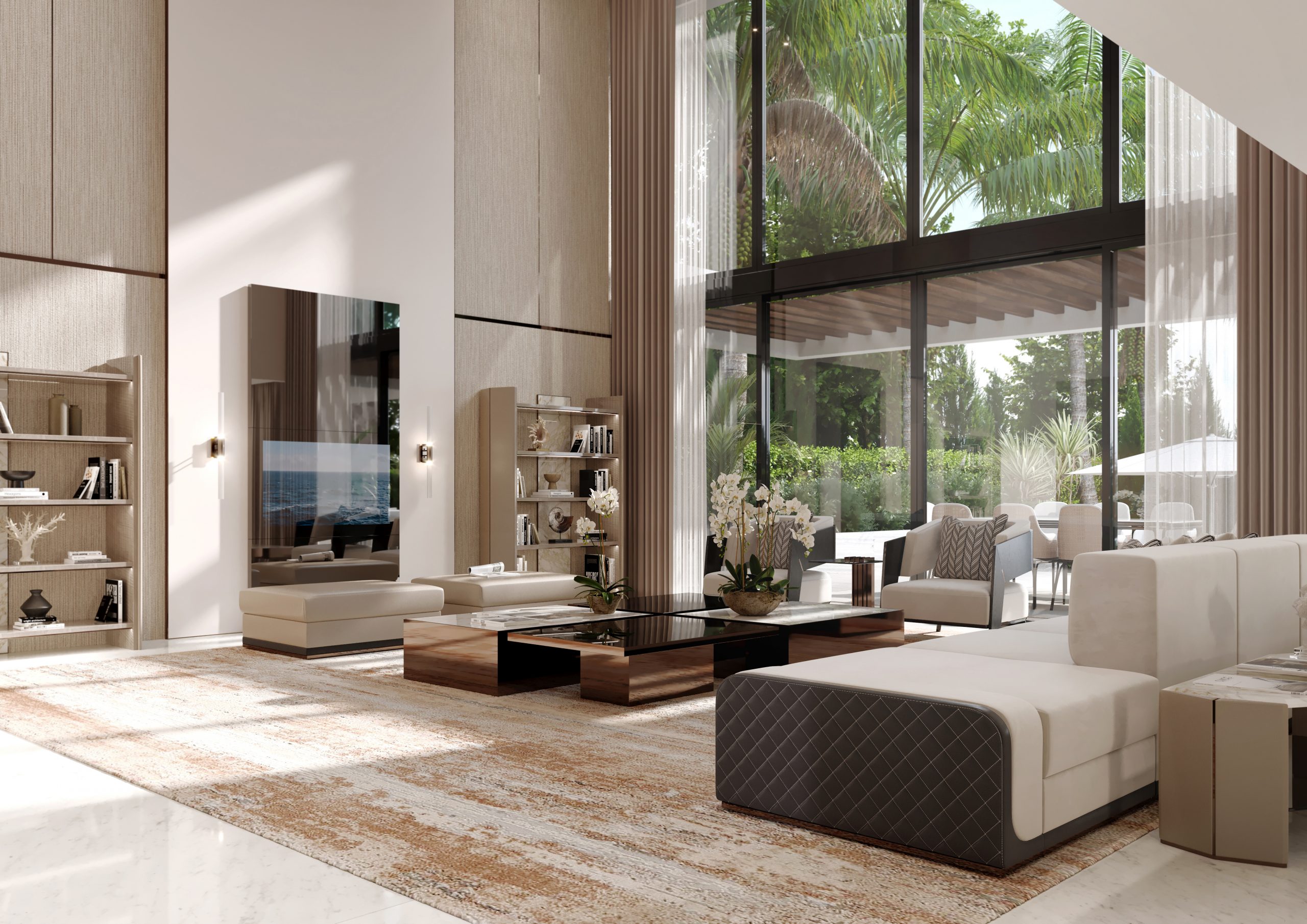 And, because lighting is such an important part of any room's décor, the Waterfall II Big Wall Lamps stand out with their fine handmade crystal tubes and gold plated brass. LUXXU is able to bring the best in them and form this relaxing living space by weaving together the best of its collections.
---
See also: Luxury Houses – A Premium Design Collection
---
If you enjoyed this article regarding Living Room Inside A Modern Villa In Sierra Blanca, Marbella then make sure to check out our socials to find news, inspirations, and more interior design ideas: Pinterest | Facebook | Instagram.