Let yourself be inspired by the best decorations for your home's rooms –>  Luxxu Blog recognizes the value and importance of sharing different ideas and ambiances and in this article, we will showcase a compilation of luxurious inspiration formed and developed by some of the most exquisite brands in the world of interior decoration. Take a Look!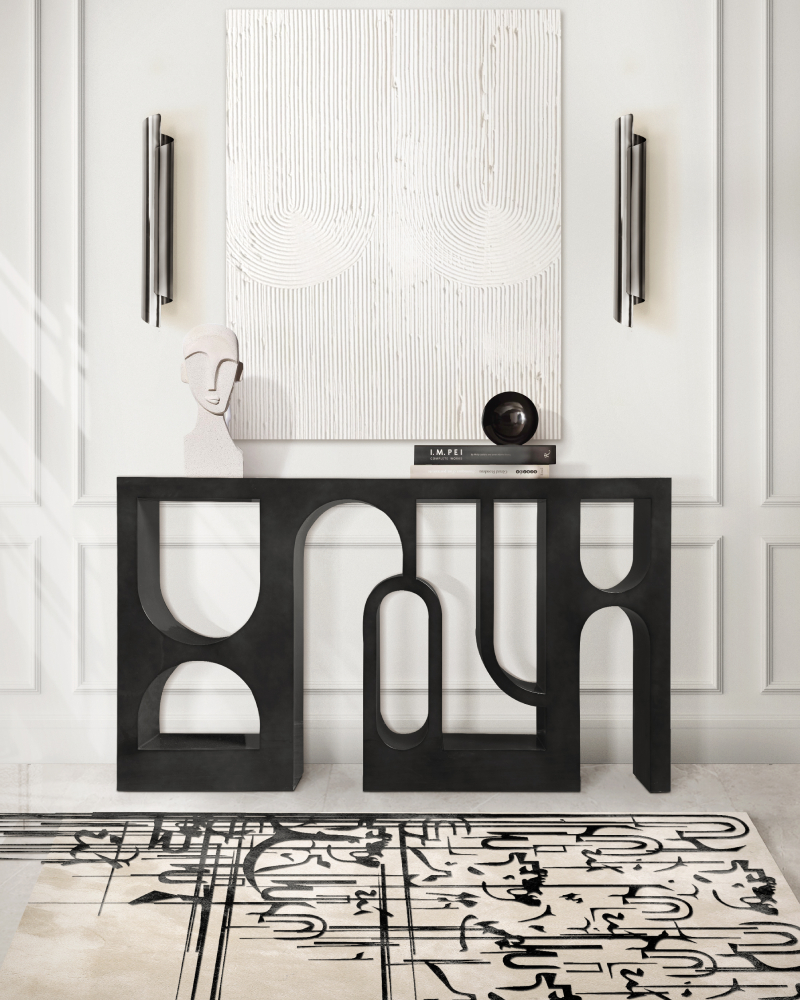 A black and white palette is timeless and classic, with endless possibilities from subdued to statement-making. Whether you're color-phobic or color obsessed, you're guaranteed to fall for these black and white spaces.
Green is a shade that springs with and natural vitality and effervescence, and perhaps because of its roots in nature, it's also supremely versatile.Here's to going green.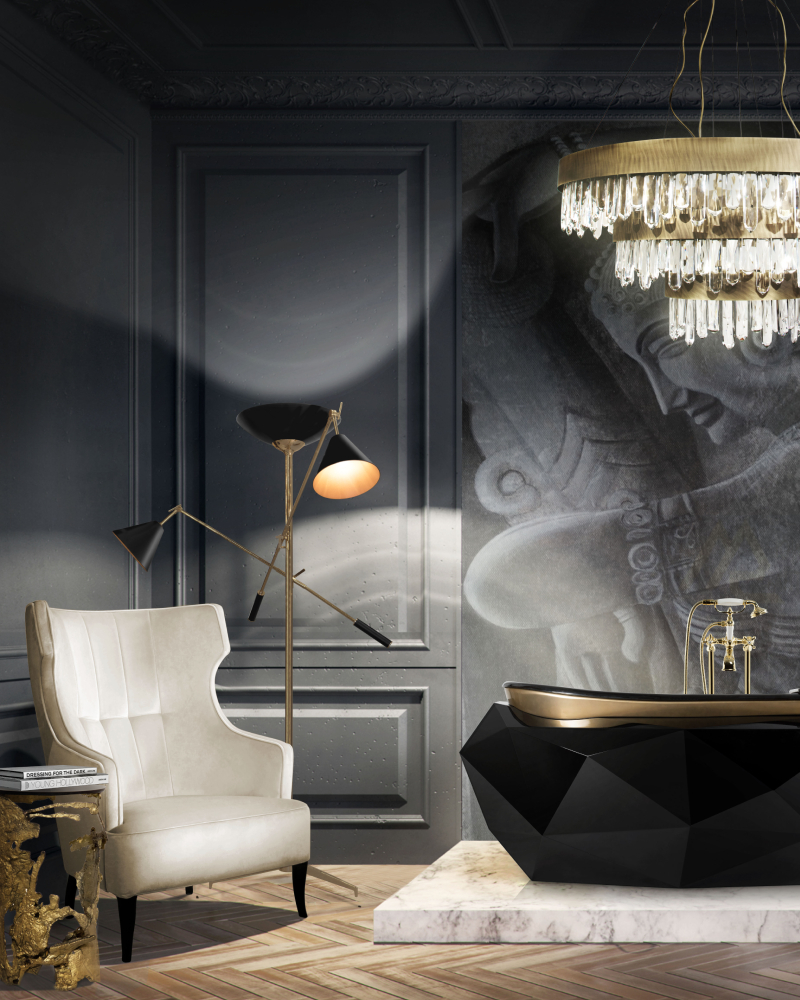 This bathroom brings peace, It's perfect to relax after a tiring day or to forget about a bad day.
See also: Discover The Most Exquisite Room By Room Inspirations With Luxxu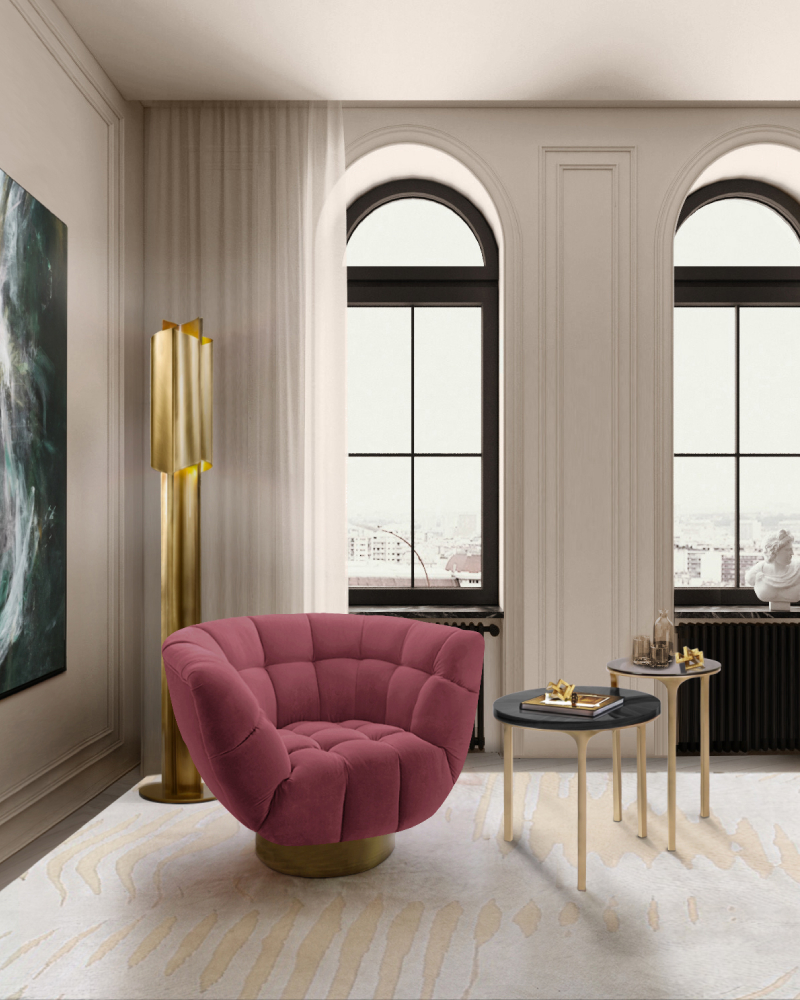 This armchair is all you need for a change in your environment. It is inspired by the metamorphosis of a butterfly and therefore, it will give the touch you need to your space.
See also: Charla Single Sofa
Cosmopolitan interior design is an urban modern design style featuring varied patterns, colors, and textures. Agra coffee table is the perfect addition to complete your space.
A clean, organized closet is simply the best: It streamlines your morning routine. If you want to make the most of your space, try some of these closet organization.
If there's one room that deserves little extra luxury, it's the bathroom. Add elegance and sophistication to your design with Kumi Mirror.
In this single-family project, chromatic neutrality leads the way. Marble in white is combined with metallic wall tiles in silver or geometric mosaics, also in a marble finish.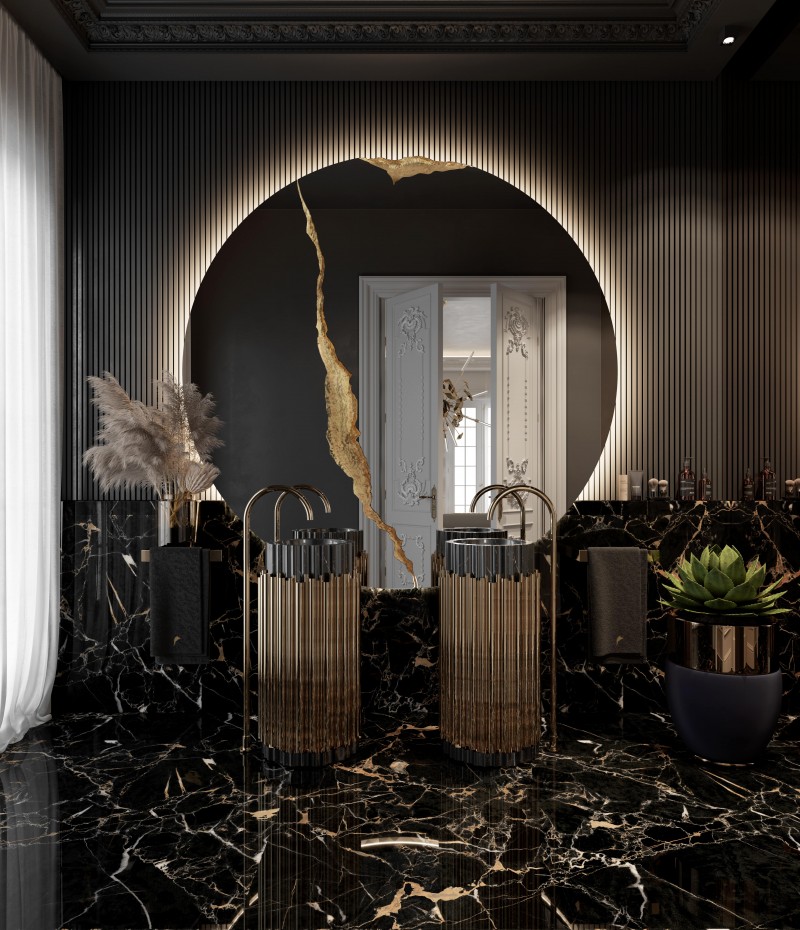 Black and gold is a chic and refined color scheme to use anywhere you want to add a bit of luxury. It's an all-sufficient color scheme to rock, these two colors work perfect together. Make your bathroom more eye-catching varying the materials you are using in décor.
Dressing rooms are becoming more popular in homes, as people are beginning to favour them over guest bedrooms. Why not create a little space for yourself? The Stiletto Bench is the perfect piece to be part of a dressing room!
Have you ever dreamed of sleeping in a mansion to give you such a classy and noble feel? Well, it's totally not an impossible idea because creating your own royal bedroom it's easy, just look at this room and get inspired!
See also: Galea Daybed
You can create a makeshift creating nook. If you have a chair in your living room or a corner you can utilize, then you can use that area. Bourbon armchair will create the perfect space!
Most people love golden pieces,incorporating them into the interiors will make a huge impact on their looks. The living room with gold trimmings make this look super stunning!
The Heron rug was inspired in the elegance of spiritually species and gives to your hall a three-dimensional feel that makes it stand out!
Your hallway sets the mood and tone for your entire home, so create a vibrant and welcoming space that reflects both your taste and the style of the rest of the house. White on white makes this Hall charming and full of character.
Light up your Living Room with an vintage floor lamp. Add a gorgeous design and create the perfect ambience.
Editor's Choice
TYCHO FLOOR
Midcentury modern design captures the timeless traditions and successes of past design eras and mixes in contemporary inspirations. This type of design results in a multitude of routes to a desired result.
This bedroom with a lot of charm in a classic environment and combined with modern pieces becomes this contemporary ambiance full of soul!
Turner floor lamp inspires you to renovate your single space.This stunning peace was inspired by Tina Turner's and It's like her, will give movement and personality to your space.
Mid-century modern it's characterized by lots of natural wood, simple lines, a mostly muted palette, and a sense of form-meets-function. Do you want to give a simple mid-century modern bedroom a powerful shot of style? Take a look!
This fantastic residence showcases a stylish marble, adding depth and a focal point in a bathroom based on simplicity. By adding dramatic lighting, the effect of design is enhanced and a cozy atmosphere emerges.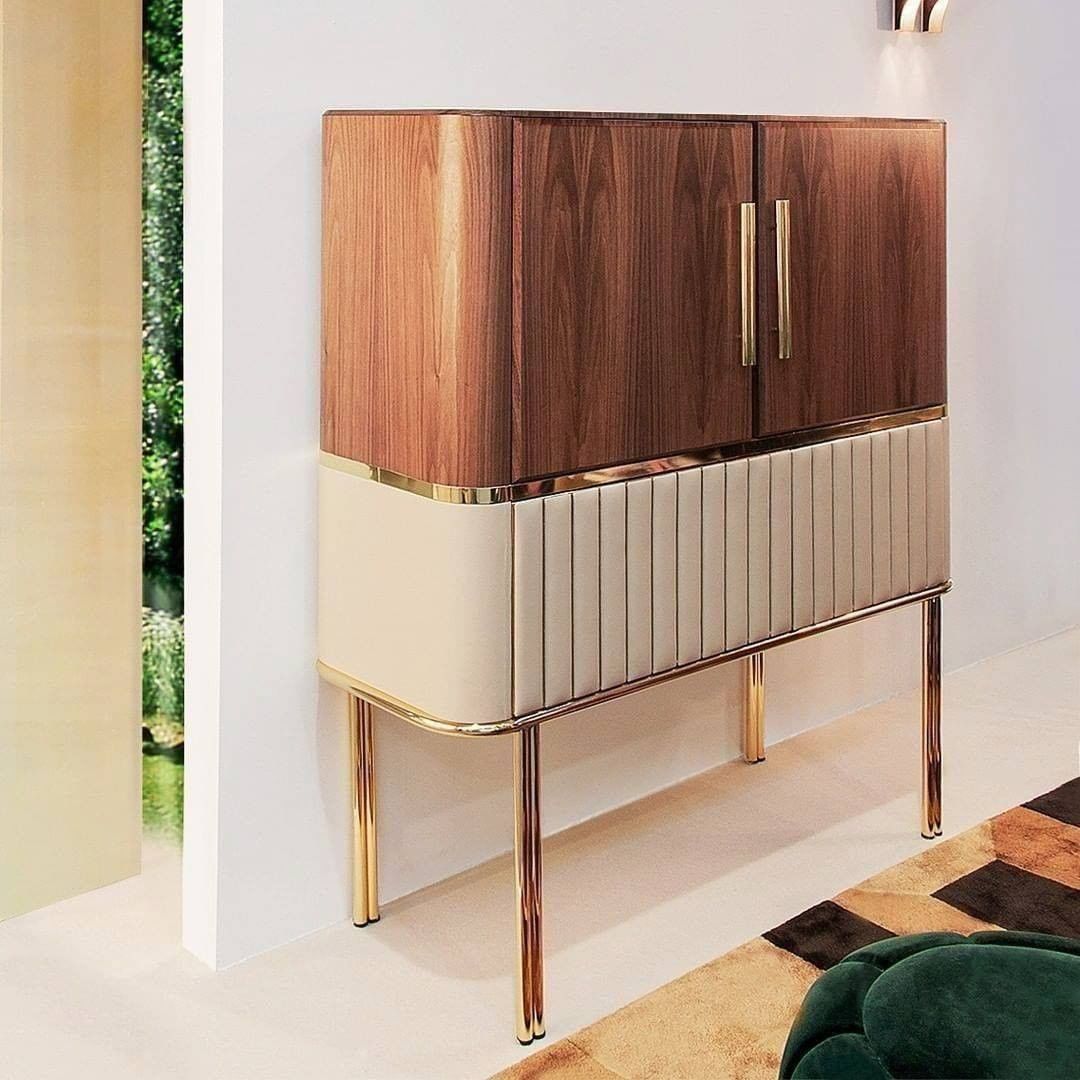 Hepburn Cabinet is a piece with elegant and sophisticated colors, able to give life to your entrance.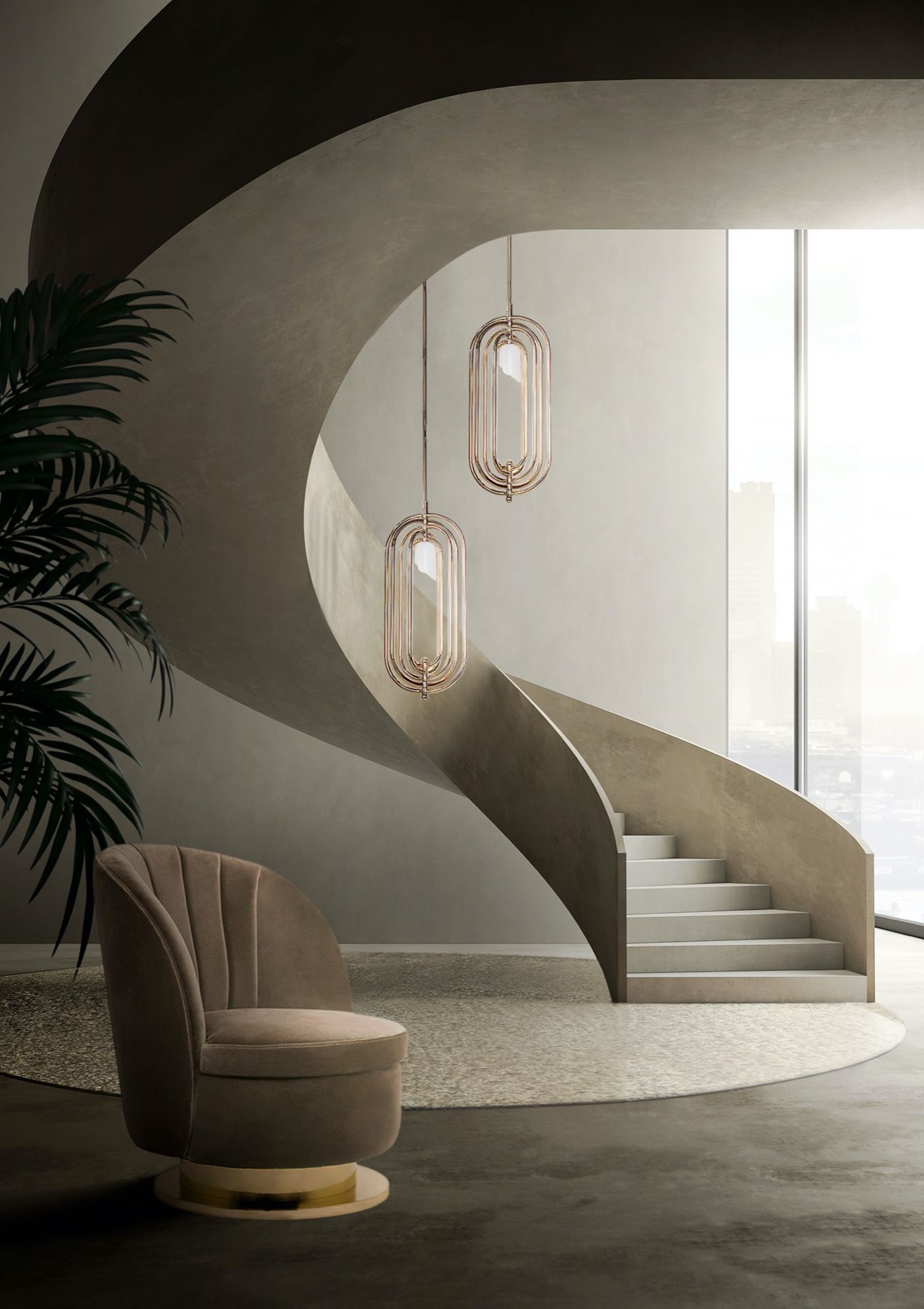 Gable dining chair is upholstered in velvet, and the stainless steel legs create a fab accent for the design. It comes in various dazzling colors, different sizes and from which you can choose from to make your favorite design come to life!
Are you looking for featuring a more classic look but just as stunning as ever? Minelli Armchair hasn't gone out of fashion!
Editor's Choice
LIBERTY ROUND CHANDELIER
Kelly bar chair is an elegant piece, that provides excellent comfort and an attractive design that is sure to become the center of attention.
See also: Room by Room Luxury Decor Ideas
If you enjoyed this article regarding Let yourself be inspired by the best decorations for your home's rooms then make sure to check out our socials to find news, inspirations, and more interior design ideas: Pinterest | Facebook | Instagram.