Be Inspired by This Stunning Wine Room ⇒ Yelena Gerts is no ordinary designer. Owner of firm House of Style & Design, this luxury designer is known for her great taste, elegant designs and eye for unique details, paying attention to her clients' preferences and requests and creating the most exquisite spaces.
⇒ Armani Casa Miami, The Most Luxurious Condominium in the USA⇐

Due to her extensive background in the luxury market, she is able to lead her team in designing and choosing the perfect items for each project. For this particular project, which is a neutral-toned Wine Room with golden accents, she chose LUXXU to be a part of her creation.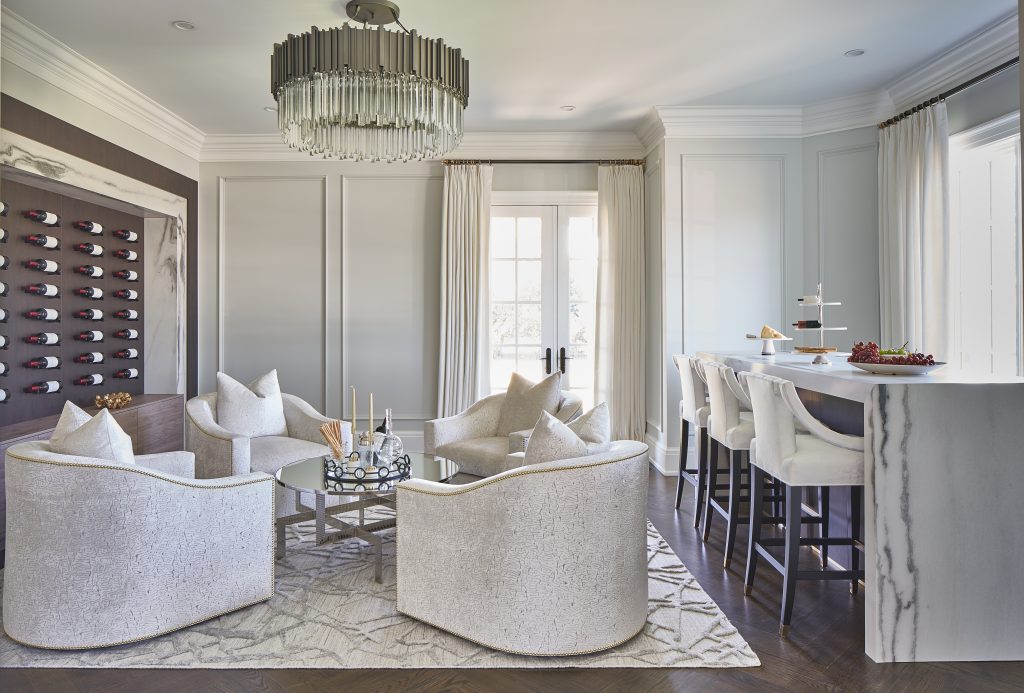 The Wine Room is decorated in shades of white, which provide a relaxing and calming atmosphere to the space. The black accents of the bar chairs and the wine rack draw one's attention away from the center of the room while the gold accents from the armchairs and LUXXU's Empire Round Suspension Lamp add a touch of luxury and sophistication to the project.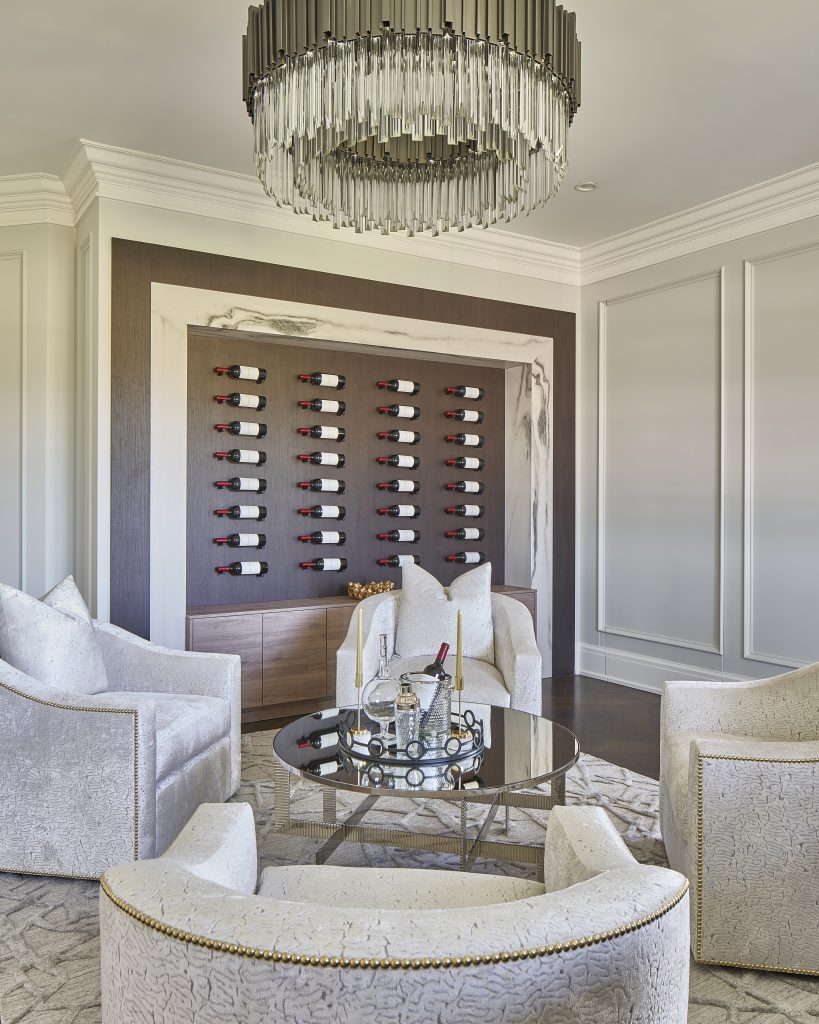 "At House of Style & Design, our mission is to deliver our services with integrity, professionalism and commitment to quality and customer service, while utilizing our talent, passion and impeccable taste for luxury." This Wine Room certainly shows the firm's good taste and inspiration for design!