Immerse Yourself In Design Perfection With Luxxu => Inspiration is a must-have at the beginning of any luxurious interior design. Luxxu is absolutely aware of this and has put together some inspiring interiors in order to help you achieve design perfection. Every room is unique from the living room to the bedroom and so on you will always need the utmost luxury. Come with Luxxu Blog as we show you some of the options we selected for these luxurious ambiances.
See also: The Perfect Home Bar – A Guide To A Luxurious Toast 

Living Rooms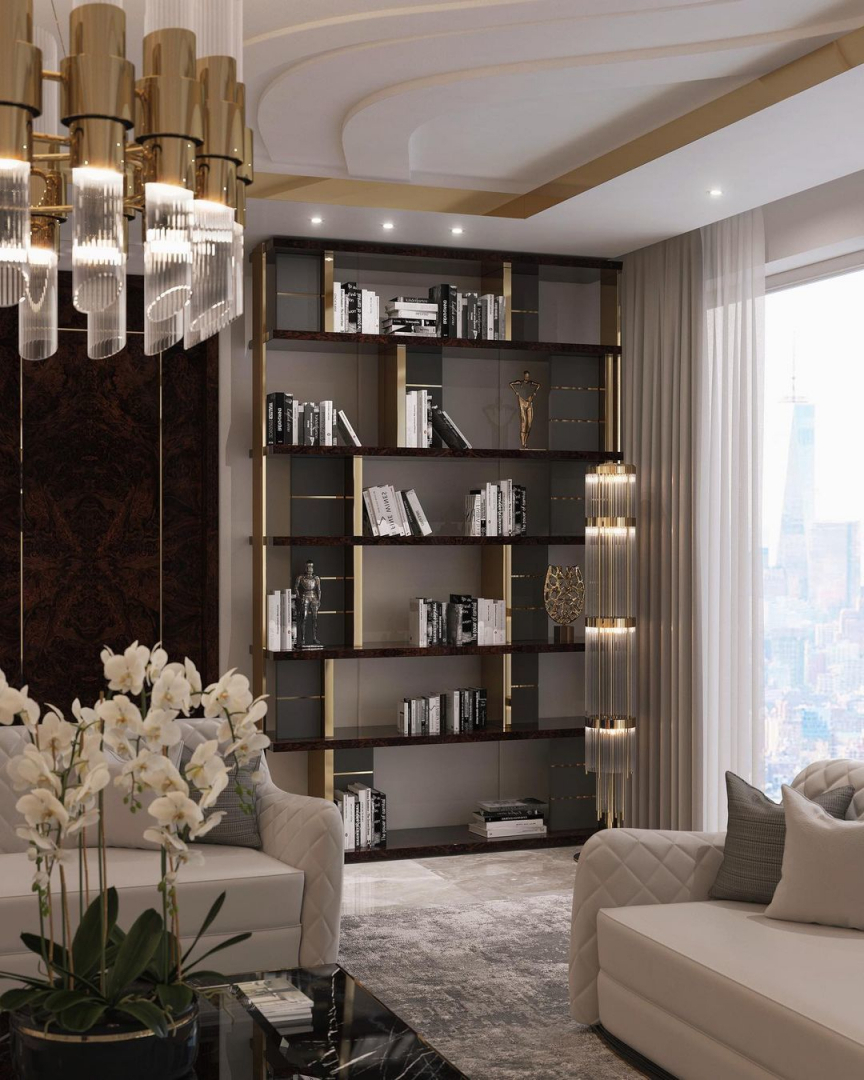 Everyone should have the know-how when it comes to decorating a living room luxuriously. This is a special part of the house that deserves special attention and a showcase of interior design knowledge. Speaking of knowledge, you can always store in excellence with Luxxu´s exquisite Lloyd Bookcase.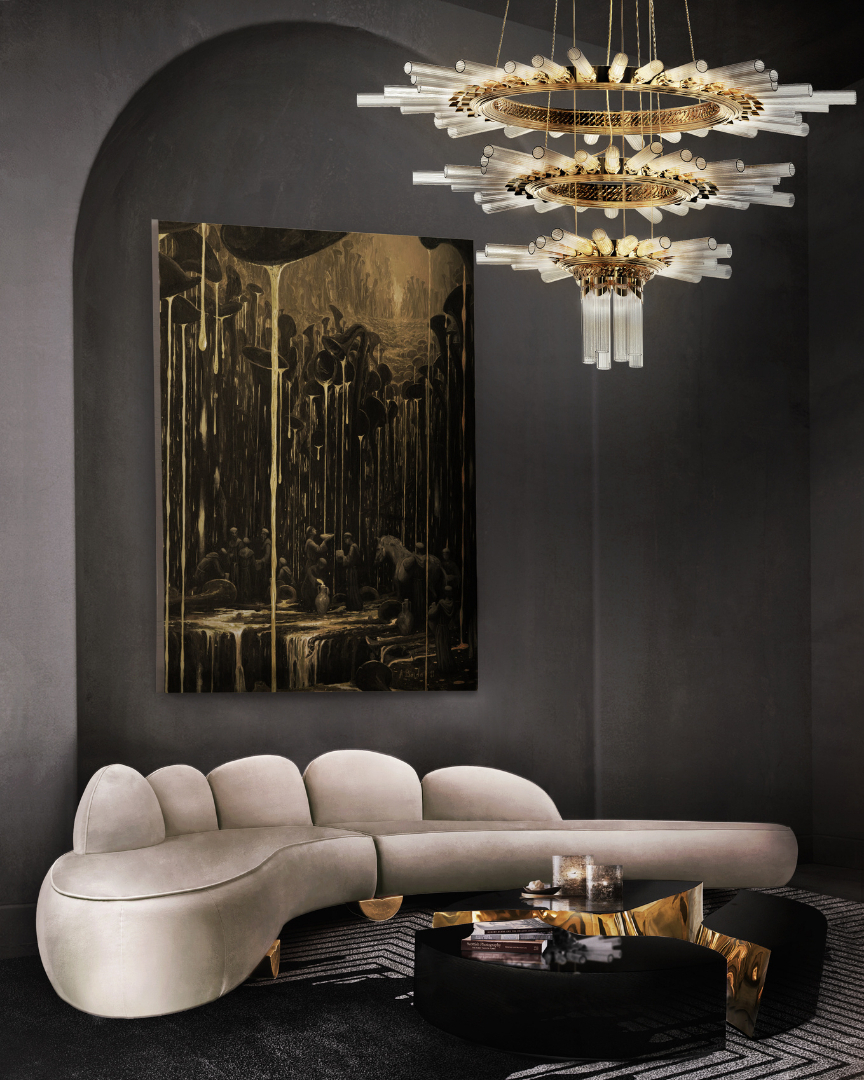 There are good color matches and then there are perfect color matches like black and gold. Bringing this luxurious color palette to your living room will do wonders and topping it off with a statement lighting piece like the Majestic Chandelier must be considered interior design perfection.
Every living room deserves to be unique, you should always go for something memorable and original in your interior design selection. Bring a one-of-a-kind lighting piece such as the Saboteur Swivel Single Sofa, a luxurious piece made in Brass and complemented with gorgeous Swarovski Crystals.
See also: Nura Dining Chair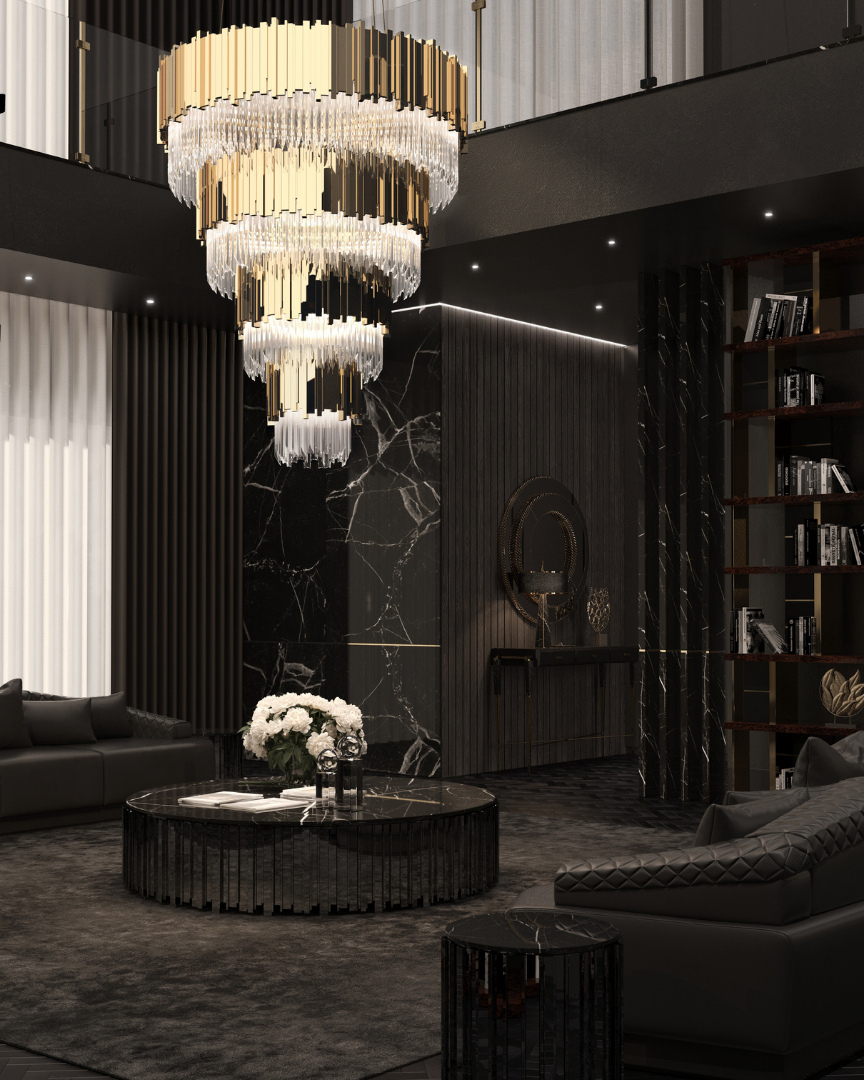 You must always demand excellence all throughout your interior design but especially with respect to your living room. A dark color palette works beautifully with Luxxu´s trademark Empire Chandelier, a piece that will convey luxury and glam and showcase a luxurious lifestyle anywhere.
Give your living room design the highest consideration possible, it is the heart of your house, and you cannot have anything less than an outstanding décor. Bring forward an iconic piece like the Vertigo Center Table to embellish your interior design and let everything around it benefit from this furniture's strong character.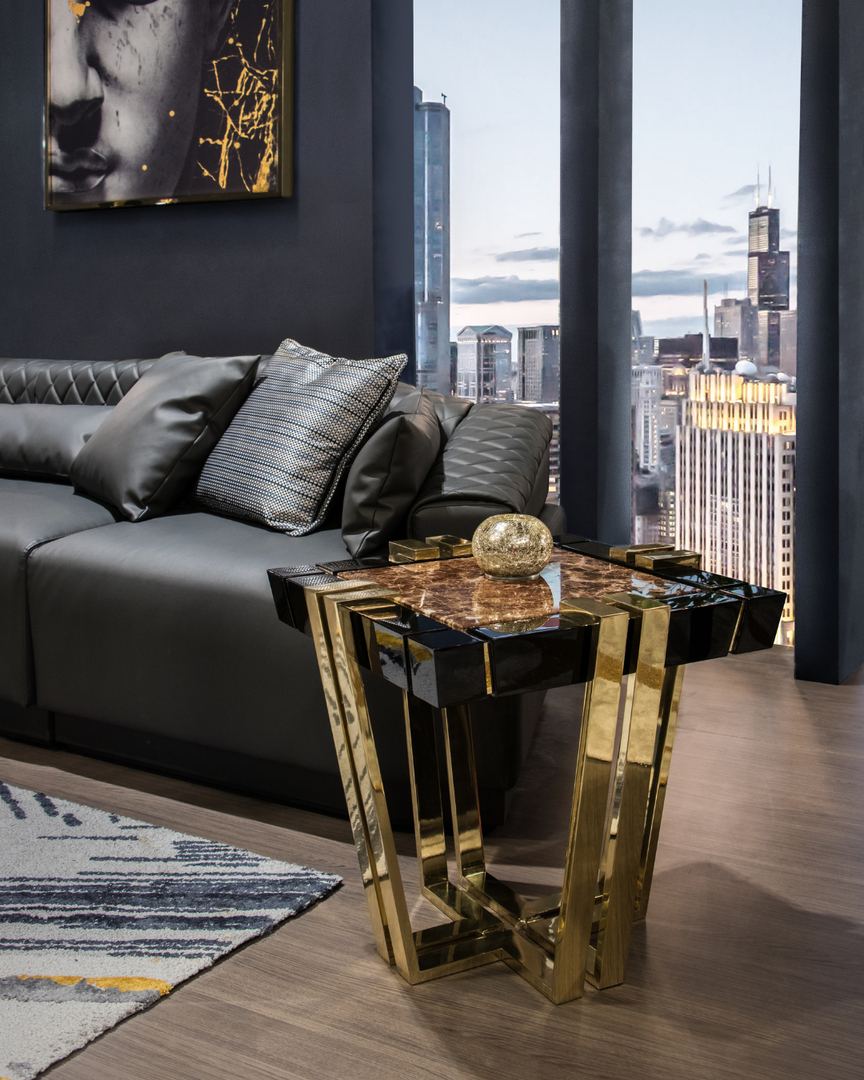 It is not about the size of your living room, it is about how well does every single luxury piece blends together. Achieving perfect harmony is not easy but going small and modern might be a stunning approach. Go for the Apotheosis Side Table, a piece that brings luxury in small dimensions and allows you to complement your living room design with gorgeous golden elements.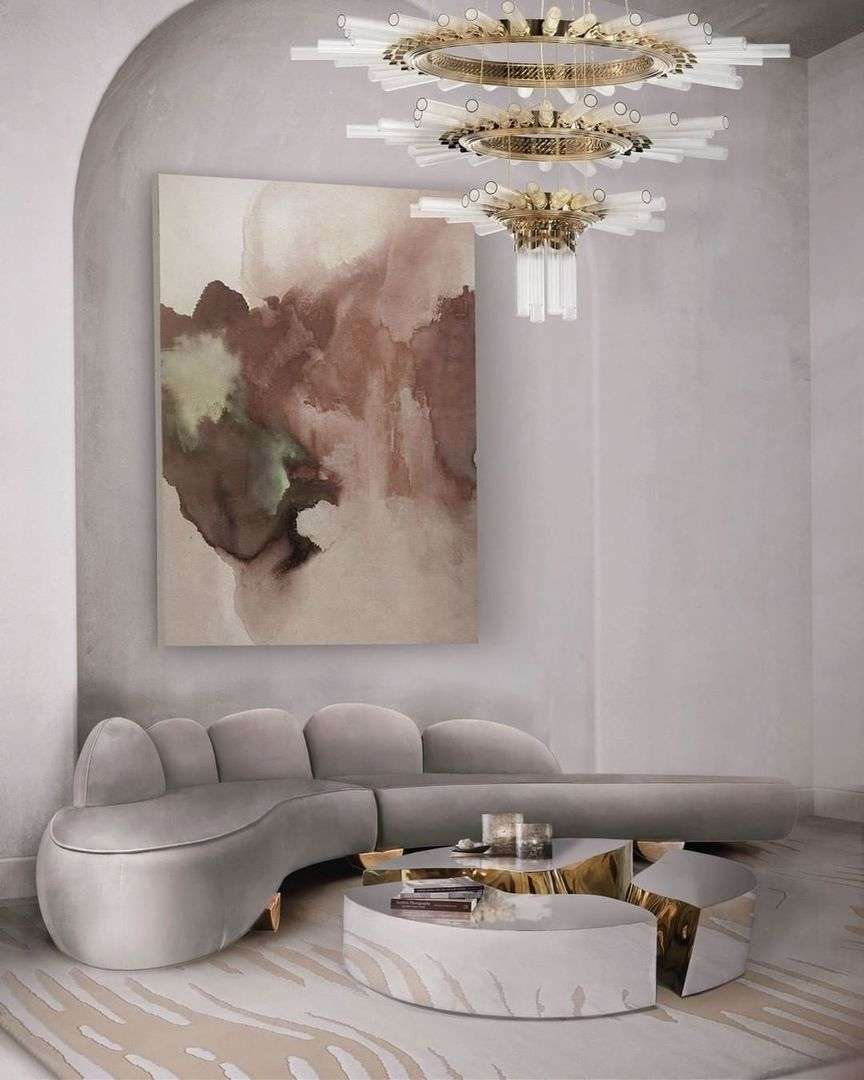 Give your living room design a heavenly look that is as eye-catching as it can get. Achieve an awe-inspiring ambiance focusing on bright colors and gorgeous artwork, the pairing of these different elements brings a mixture of class and a clean look that can be embellished greatly with amazing lightings, such as the strikingly beautiful Majestic Chandelier.
See also: Pearl Suspension
Closet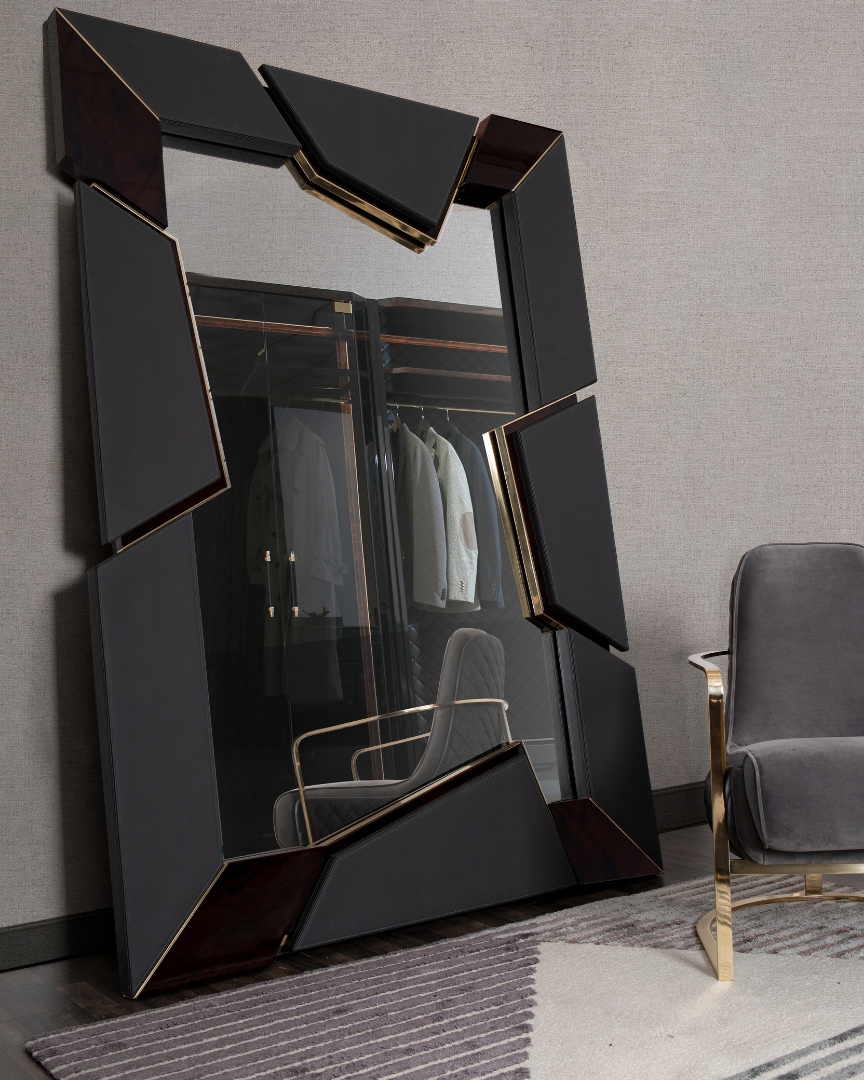 Get ready to look good and feel good. Every morning you must go through your closet and put on a fashion show in your dressing area. With that being said, which better way to do this than with the Athos Mirror, a masterpiece mirror for you to admire a masterpiece outfit.
Bathroom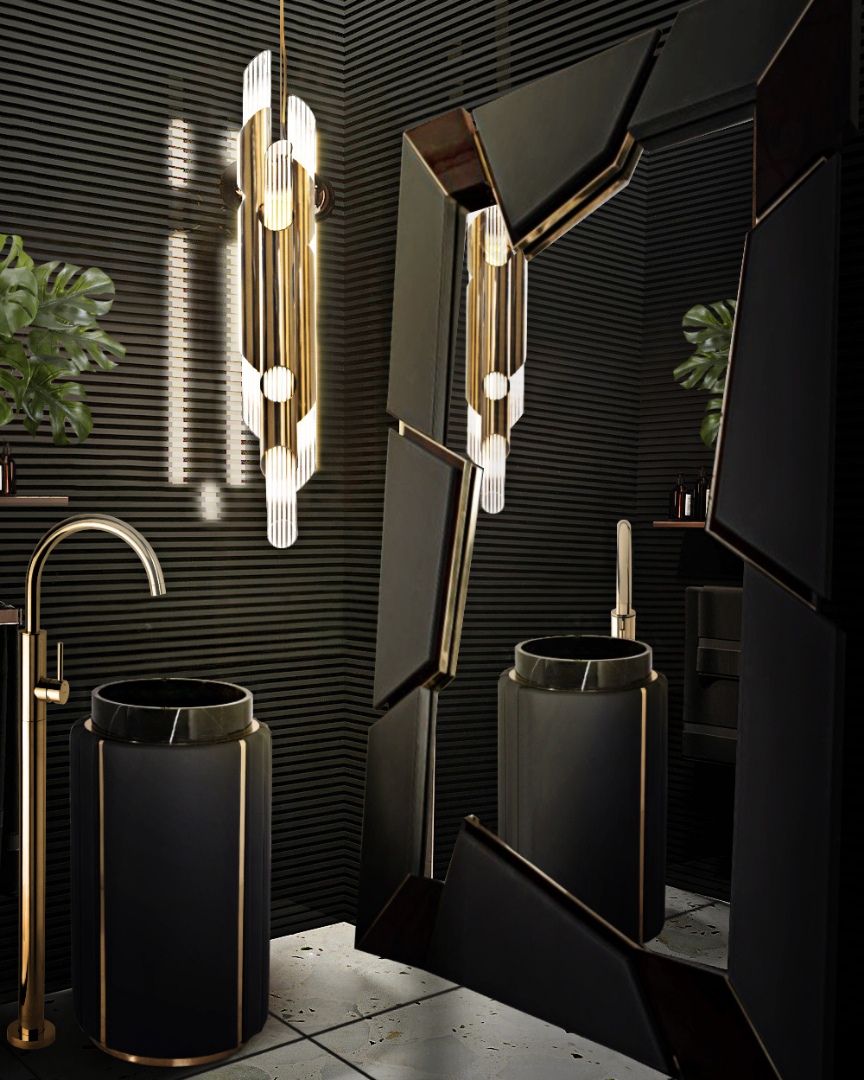 Give your bathroom the dazzling look it deserves, every piece of your bathroom design must embellish this part of the house beautifully, and to highlight all those beautiful fixtures you may go for a subtle yet luxurious solution with the Draycott Pendant.
Home Office
Be at your best with the perfect home office decoration. The interior design selection for this part of the house deserves a careful approach where comfort and exquisiteness must go together perfectly. Set the tone for a luxurious work environment with Luxxu´s Charla Office Chair, a fantastic option to work incredibly and in style.
Home Bar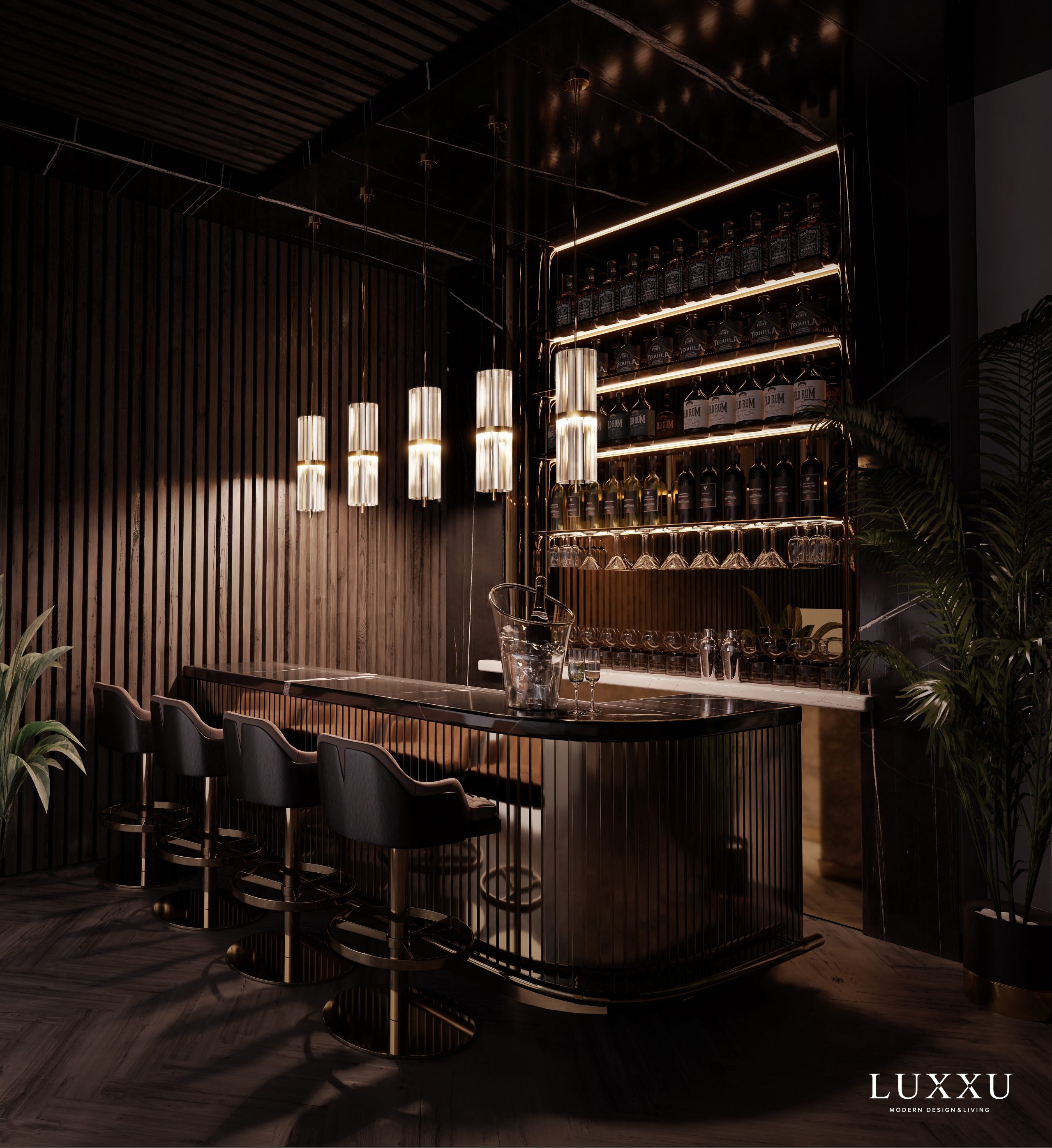 Nothing attracts guests and wonderful hangouts like a home bar. The more attractive your bar design is the more impressive you will look. Provide comfort and elegance with minimum effort with the Charla Swivel Bar Chair, not only is this made with high-quality material, but the functionality and design blend perfectly with any bar design and create a fantastic experience.
Bedroom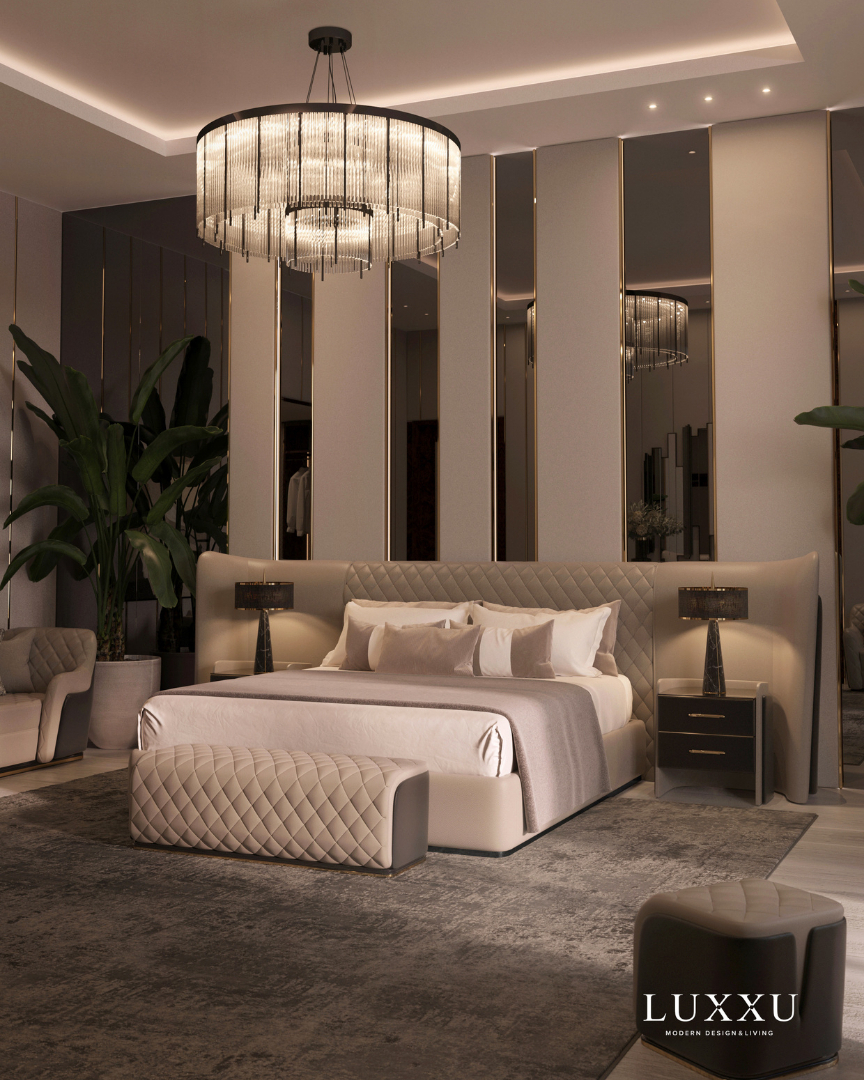 When it comes to bedroom design, the balance between comfort and seductiveness is key to creating the perfect ambiance. Adding a versatile piece of furniture in the form of the Charla XL Bed may be the best solution to achieve that desired bedroom's breathtaking aesthetic.
See also: The Burj Collection – A Symbol Of Modern Age And Luxury Combined
If you enjoyed this article regarding Immerse Yourself In Design Perfection With Luxxu then make sure to check out our socials to find news, inspirations, and more interior design ideas: Pinterest | Facebook | Instagram.
< ?php get_footer(); ?>