How To Choose The Perfect Rugs For Your Interior Decor – The proper rug can immediately improve the appearance and feel of a room. A floor rug with just the proper mix of pattern, color, and texture is vital to developing a marvelous space; however, choosing said floor rug can be a VERY time-consuming process, and rugs are pricey. Today, LUXXU Blog is here to assist you with this challenging task, sharing some tips and tricks to consider when shopping for a new rug, as well as a plethora of seriously swoon-worthy options!
---
See also: Sierra Blanca Modern Villa In Marbella With A Luxe Design To Live By!
---
Let's Dive Into Some Tips And Tricks For Shopping Rugs!
SIZE
The most important aspect of a floor rug is its size. Consider it a kind of division for each section of your home. It is extremely important to select an indoor rug that is at least a foot from the wall and check to see if all of your furniture pieces fit within the rug. For example, in a dining room, is recommended that both the dining table and dining chairs have enough room inside the rug for the ultimate look.
What We Recommend
The Tempus Rug is a contemporary piece with irregular lines that reflect time's eternal nature. With its unique design, this hand-tufted bamboo rug fits into any room of any project, but we do love how it looks beneath a dining room set!
---
MATERIAL
A floor rug is an excellent way and the best one to create the perfect contrast between opposing and complementary materials. For example, if you want to add wooden furniture but are concerned that it will clash with the wooden floors, it's the perfect occasion to pick an area rug with colors like grey to prevent the various wood materials from clashing in color!
What We Recommend
We highly recommend the Echo Rug thanks to its asymmetrical shape that, like its name, lasts in any memory. A modern hand-tufted rug to complement the most stylish living and dining rooms. And, as we mentioned the importance of materials before, it features Bamboo, which is a long-lasting, natural, and sustainable material!
---
PATTERN
When choosing a rug, geometric patterns are an excellent way to make a statement. Not only do they add a variety of colors and hues to your space but also provide a bold statement to any interior design area!
What We Recommend
Triad Rug is a hand-tufted carpet inspired by the vibrant streets of London's West End. It is made of Botanical Silk, a natural material that will add a soft touch and a luxurious shine to any room. We picked this rug since its geometric lines exude a sense of style befitting its heritage!
---
---
---
COLOR & HUE
Color is also one of the most important considerations when shopping for a floor rug. You should always strive to choose area rugs that match the color of your other items in the room (unless you need contrast like we've seen in some tips before this one). Depending on the design, that could also help define the colors and hues that will match the division.
What We Recommend
Oya Rug is a rectangular piece with an abstract print as powerful as a hurricane, inspired by the goddess of storms. Bamboo is a long-lasting, organic, and eco-friendly material used to make this hand-tufted rug. This is the perfect choice if you have a more neutral design and are looking for a simple yet exquisite rug to complement your furniture!
---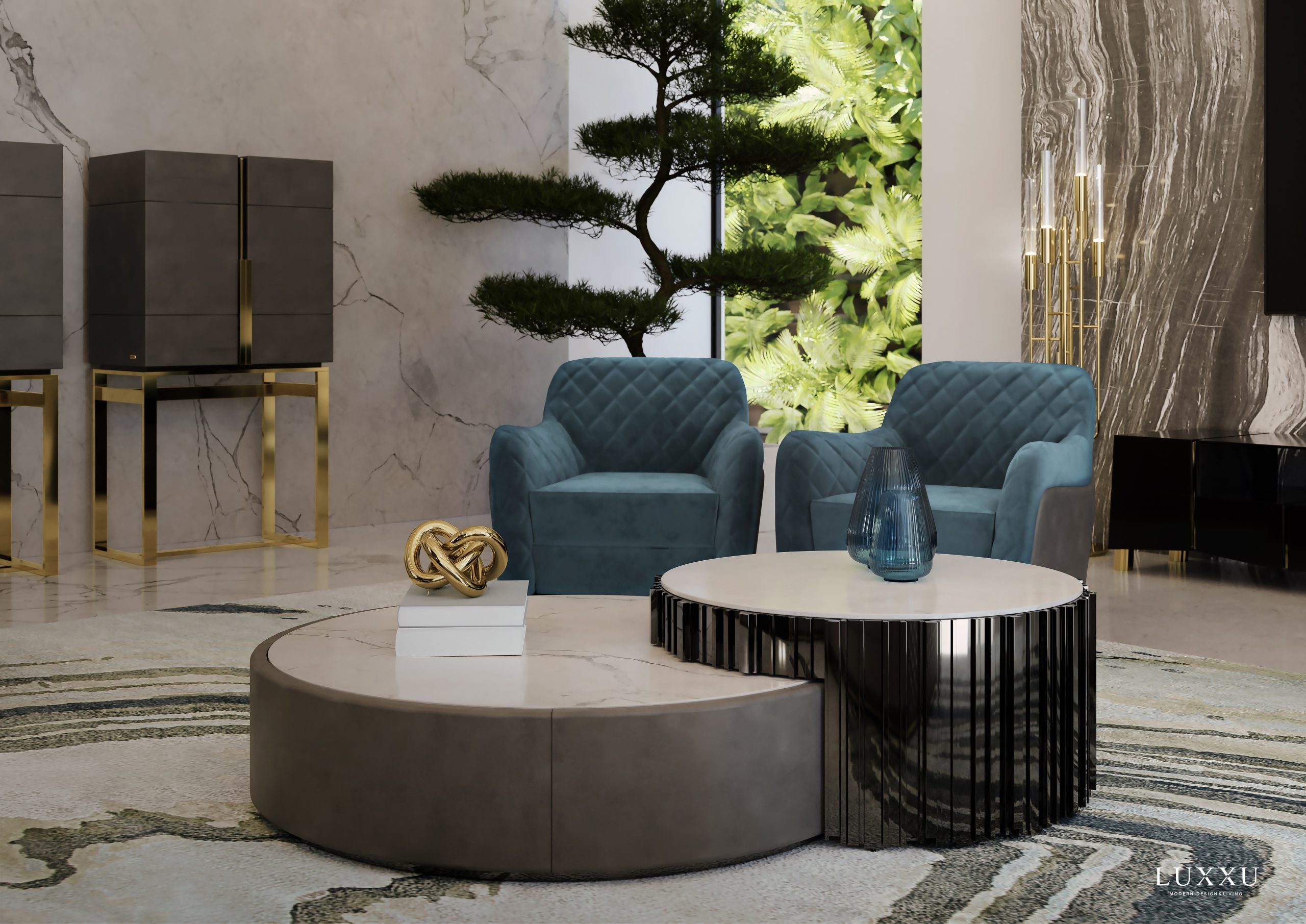 SHEEN
A high sheen fabric will give you a luxurious feel while also brightening up your space. The sheen of the material is one of the aspects of a floor rug that is frequently overlooked and you can easily use it to transform your space completely.
What We Recommend
Aion Rug is a round hand-tufted bamboo rug that is as timeless as its ancient Greek inspiration. It will be the focal point of any interior with its simple and neutral design that will transform any project by giving it a modern feel. The perfect example of how a high sheen fabric makes all the difference!
---
We Hope These Tips And Tricks Help You Find The Perfect Rug For Your Home Decor!
---
See also: Luxury Houses – A Premium Design Collection
---
If you enjoyed this article regarding How To Choose The Perfect Rugs For Your Interior Decor then make sure to check out our socials to find news, inspirations, and more interior design ideas: Pinterest | Facebook | Instagram.