Home Office Design With An Artistic Flair! – In the heart of the city, LUXXU decided that Manchester would be the ideal location for its newest luxury residence. Many creatives imitate these trends in order to respect the legacy of the city because Manchester's past is intricately entwined with modern culture and the industrial revolution. In today's LUXXU Blog post, let's take a closer look at this stunning and prestigious Manchester apartment. The house's interior design was greatly influenced by its rich artistic and textile history.
---
See also: An Undeniable Artistic Flair – Prestigious Manchester Apartment

---
Home Office Design With An Exquisite Flair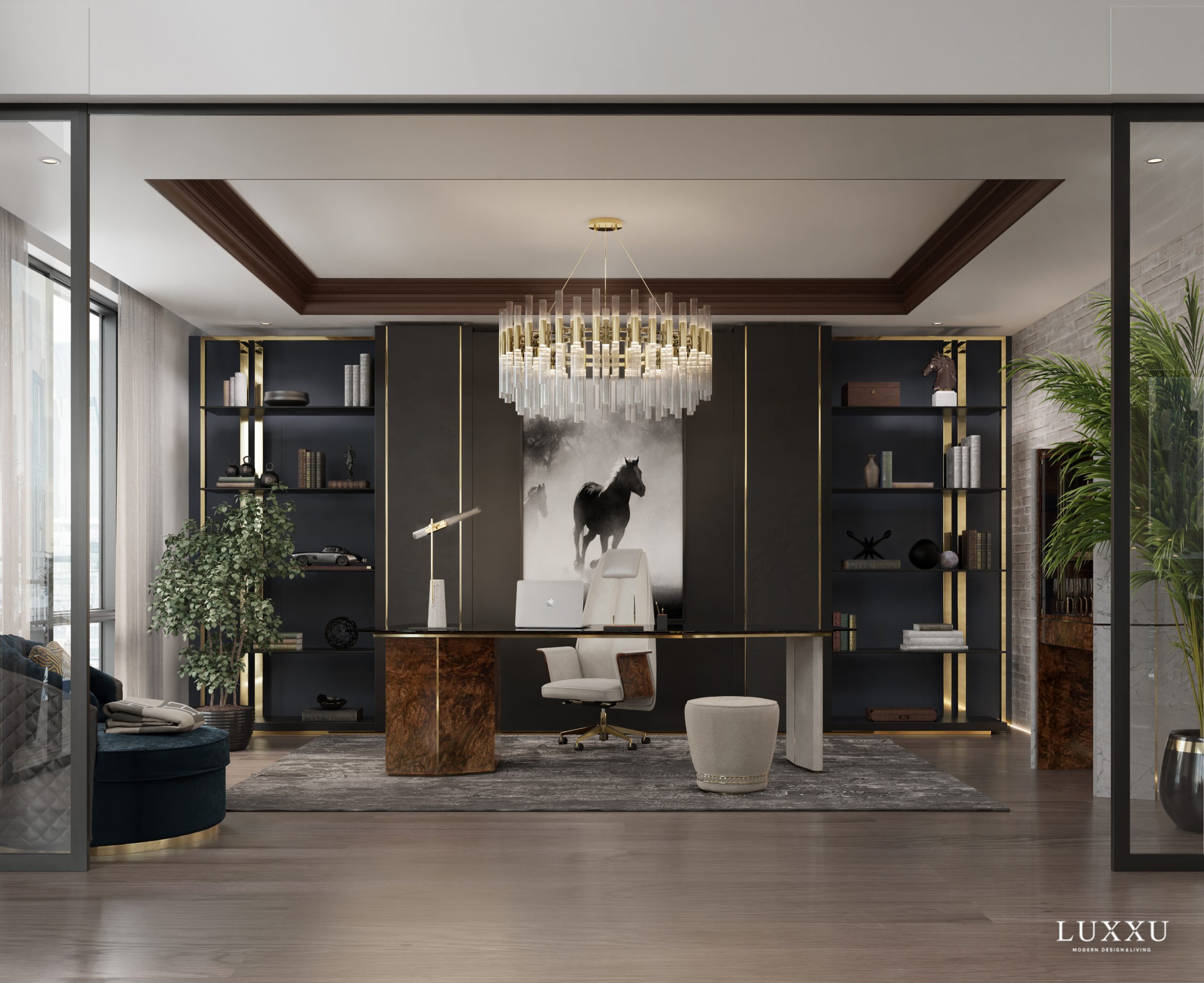 The office, in contrast to other divisions, has a moodier but still incredibly classic atmosphere and darker color tones. The brand-new Algerone Desk and office chair are part of the ensemble that makes its presence known.
The Otto XL Chair is the ideal spot to relax after a long day of work. The height of comfort was intended with this darker blue with greenish undertones velvet chair. The Waterfall Round Suspension, a circular decoration intended to evoke the glamorous sensation of waterfalls, is another addition to the tray ceiling.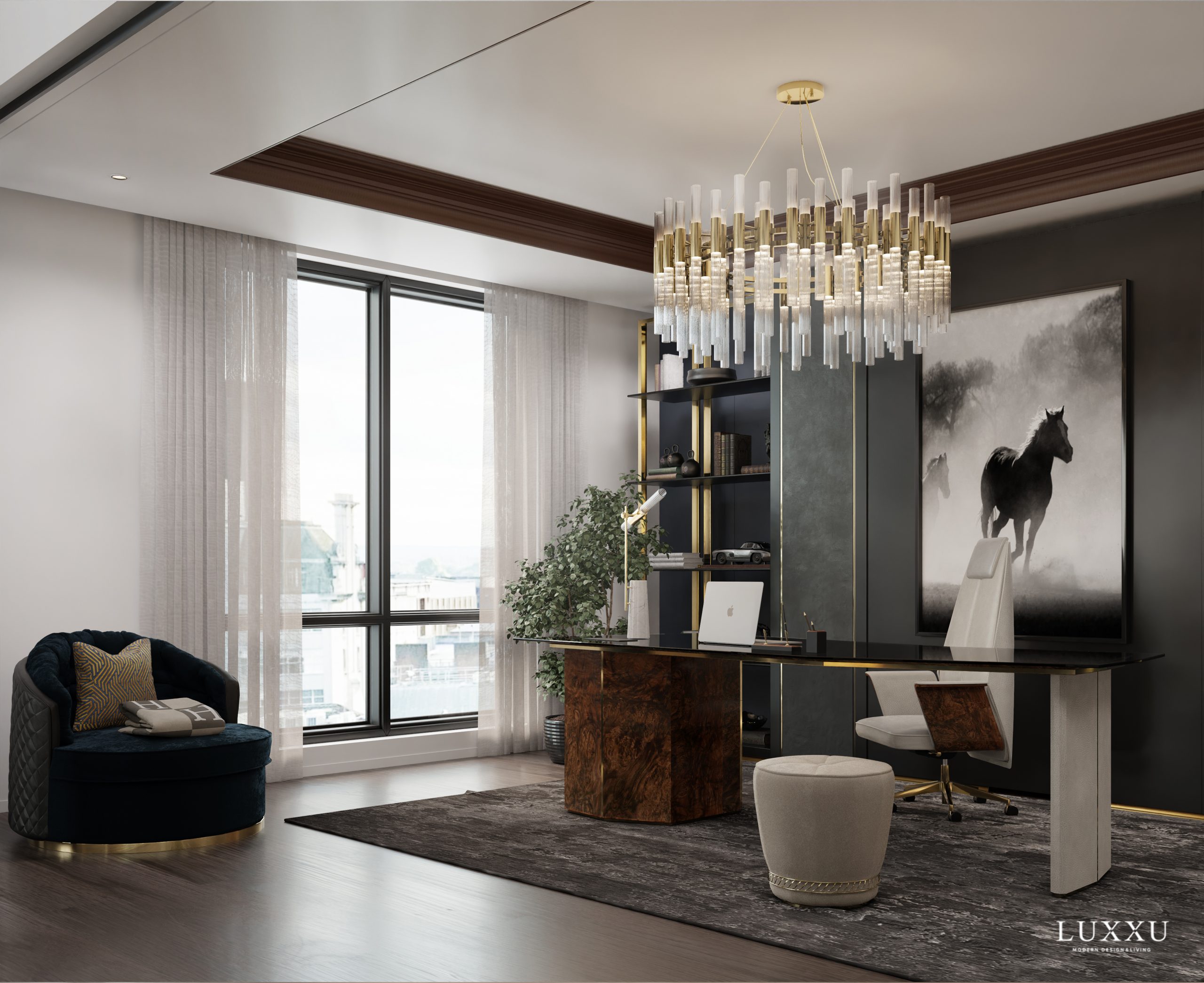 ---
See also: Get Ready To Make A Statement With LUXXU's Mix And Match Possibilities!
---
If you enjoyed this article regarding Home Office Design With An Artistic Flair! then make sure to check out our socials to find news, inspirations, and more interior design ideas: Pinterest | Facebook | Instagram.