Get Your Own Matching Bar Stools and Dining Chairs Today! – Making the right choice for a luxury dining area can be difficult, as there must be a delicate balance of comfort, aesthetics, and style! Finding a dining area style that perfectly suits your hosting needs and home is the secret ingredient for a truly magical dining experience. Read this LUXXU Blog article to discover the best dining chairs and bar stools available today!
---
See also: Stately Halls and Entryways – It's Time To Open The Door To Luxury!

---
Take A Look At These Magnificent Bar Stools and Dining Chairs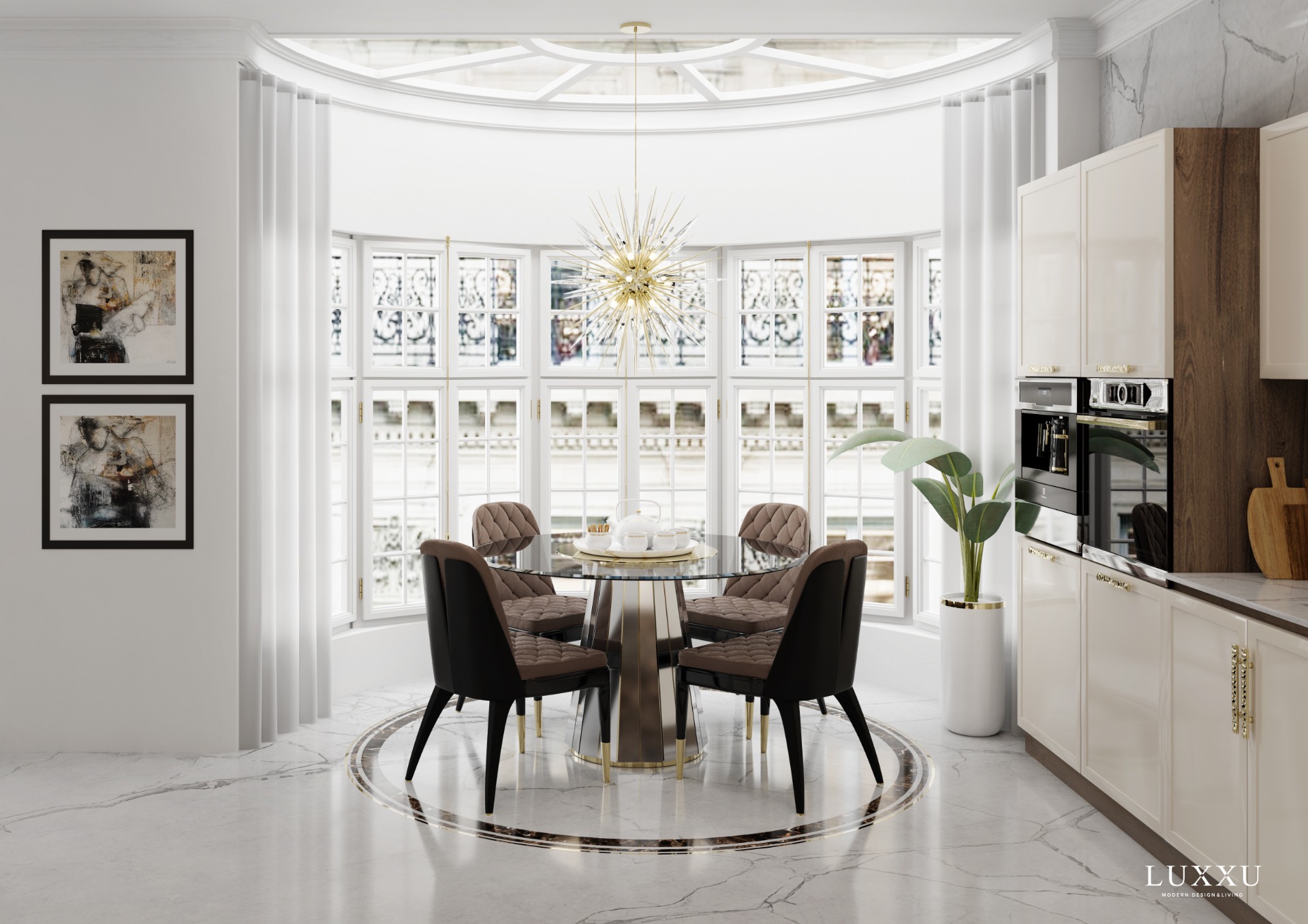 The Charla Dining Chair is a magnificent and stylish chair with limitless elegance. This magnificent chair design exemplifies timeless lines with a modern twist, thanks to the use of a variety of luxurious materials such as velvet, brass, and lacquered wood.
---
Both the Nura Dining Chair and the Nura Bar Chair are the ultimate expression of cozy luxury, with a uniquely shaped backrest. Nura, shaped like a U, is made of leather, brass, and wood and offers an embracing comfort found only in armchairs of the same shape. Ideal for intimate yet opulent dining rooms and restaurants.
---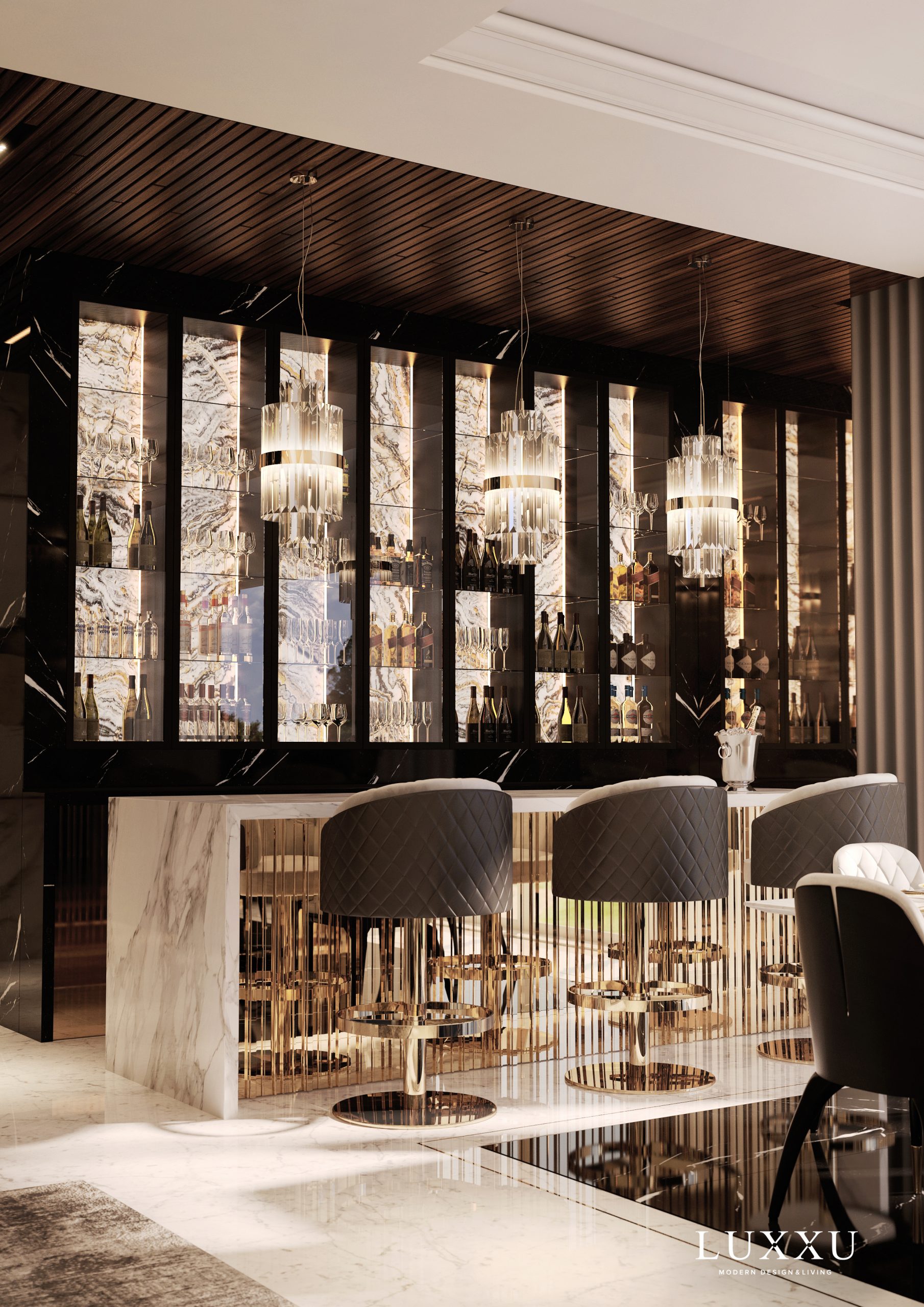 The Otto Swivel Dining Chair and the Otto Swivel Bar Chair have a distinctive round shape that provides exceptional comfort and style. These seating solutions, part of the Otto family, exude greatness and fortune through their design and makes a statement in any imperial ambiance.
---
---
The Saboteur Swivel Bar Chair is a classy velvet bar chair that evokes the old glamour of noir movies. It is ideal for stylish kitchens, bars, bistros, or lounge areas. This style combines luxury and comfort with a swivel feature in a simple and timeless design.
---
This elegant Charla Bar Chair is part of the timeless Charla Collection and is made of high-quality materials, providing excellent comfort and an attractive design that is sure to draw attention. This piece, which is available as a bar chair and a counter stool, will be an excellent addition to your project.
---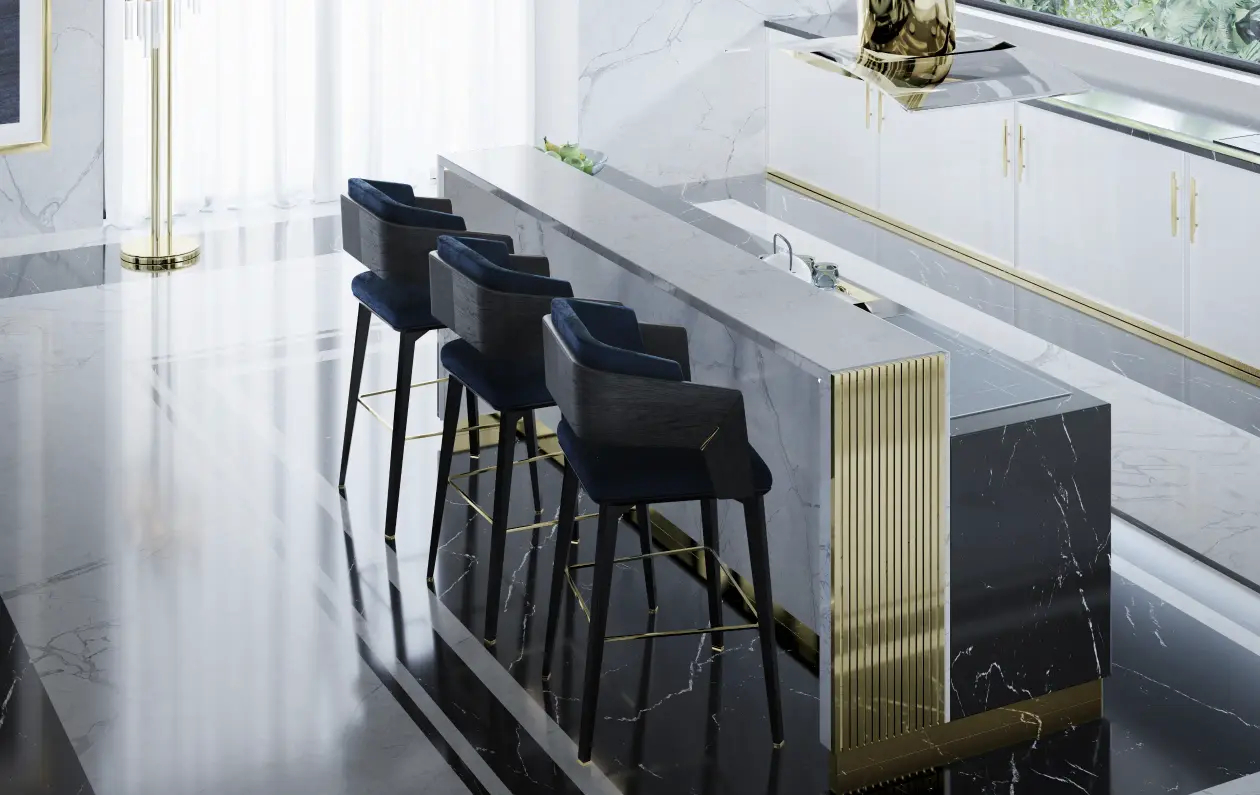 An elegant bar chair that combines modern and ancient elements. Galea Bar Chair is a velvet and leather modern bar chair with a wood and brass body inspired by a Roman Empire warrior's helmet. Its elegant silhouette and commanding presence make it ideal for upscale bars.
---
See also: Get Your Bedroom Spruced Up With These Ready To Ship Pieces!
---
If you enjoyed this article regarding Get Your Own Matching Bar Stools and Dining Chairs Today! then make sure to check out our socials to find news, inspirations, and more interior design ideas: Pinterest | Facebook | Instagram.