Get To Know Sophie Paterson Interiors And Their Exquisite Projects => Sophie Paterson Interiors was established in 2008 and has steadily grown into a successful and world-recognized design studio. Sophie gained experience initially in the property development sector, exclusively designing the interiors and interior architecture for a high-end developer in London before launching her own studio to cater to the growing demand for her services from private clients and other high-end developers. The team of Sophie Paterson Interiors takes great pride in offering a very friendly and approachable interior design service. They create luxury interiors that will stand the test of time and that encompass comfort, sophistication, and practicality. In this article, we will talk about the exclusive interior design projects from Sophie Paterson Interiors!
See also: Interior Design Projects in London You Need Know

Surrey Hills
Sophie Paterson Interiors team set about re-designing this vast family house. A soft palette of lighter woods ranging from blonde and taupe combined with luxurious bronze metals and polished plaster set the tone for the rest of the house. The luxurious master suite features carefully picked Calacatta Oro marble with hand-painted chinoiserie to the custom headboard and dressing room. A vast kitchen featuring practical Neolith countertops, hand-stained oak cabinetry, and all the latest appliances carefully sits against a bespoke wine cellar. The rest of the home features bespoke cabinetry, in-house designed furnishings with accent colors to each room giving each room its own defined personality.
Mayfair
Architectural features such as high ceilings, intricate plasterwork, and paneling throughout provide an impressive backdrop to contemporary classic furnishings. Using a soothing palette of neutrals with rich accents of burgundy the principal's rooms whisper luxury from the handprinted silk wallpaper to sophisticated exotic veneers. A contemporary streamlined kitchen offers a contrast to the opulence elsewhere with bespoke cabinets in a palette of soft grey oak, bronze, buttery soft leather, and sleek quartzite worktops and splash-backs.
Hyde Park
Sophie Paterson Interiors were selected by an international client to refurbish their occasional London home and bring the vast lateral apartments decor up to date with the family's contemporary taste. Clean line architecture mixed with Sophie Paterson's classic contemporary aesthetic and a luxurious but homely material palette.
See also: Saboteur Swivel Bar Chair
Chelsea Harbour
A contemporary color palette of blues, creams, and almond accents reflects the surrounding architecture and backdrop of the iconic Chelsea power station. A more subtle calming color palette was created for the bedrooms. Key bespoke joinery pieces were designed within the Living area and Master Bedroom to provide statement focal points.
Marylebone Townhouse
The project of Sophie Paterson Interiors combines a rich, earthy color palette with tactile, rustic textures whilst keeping a luxurious feel that flows throughout this vast house. A bespoke, contemporary chandelier unites two floors with its varying heights of simplistic yet impressive alabaster pendants. Sophie Paterson Interiors created bespoke furnishings to complement the house's luxurious status, ensuring there was a seamless blend between design and architecture.
Knightsbridge Apartment Two
A full renovation and modernization of this three Bedroom, grade II listed Victorian apartment. Sophie Paterson Interiors oversaw and managed the whole renovation from securing approval from English Heritage to managing the license to alter for this extensive refurbishment. The apartment was reconfigured to add three additional ensuite bathrooms and modernized throughout. Sophie Paterson Interiors designed comfortable, contemporary furniture, maximized storage through extensive joinery in all rooms and layered luxurious finishes such as the chinoiserie wallpaper in the master bedroom to create a liveable but elegant home.
Editor´s Choice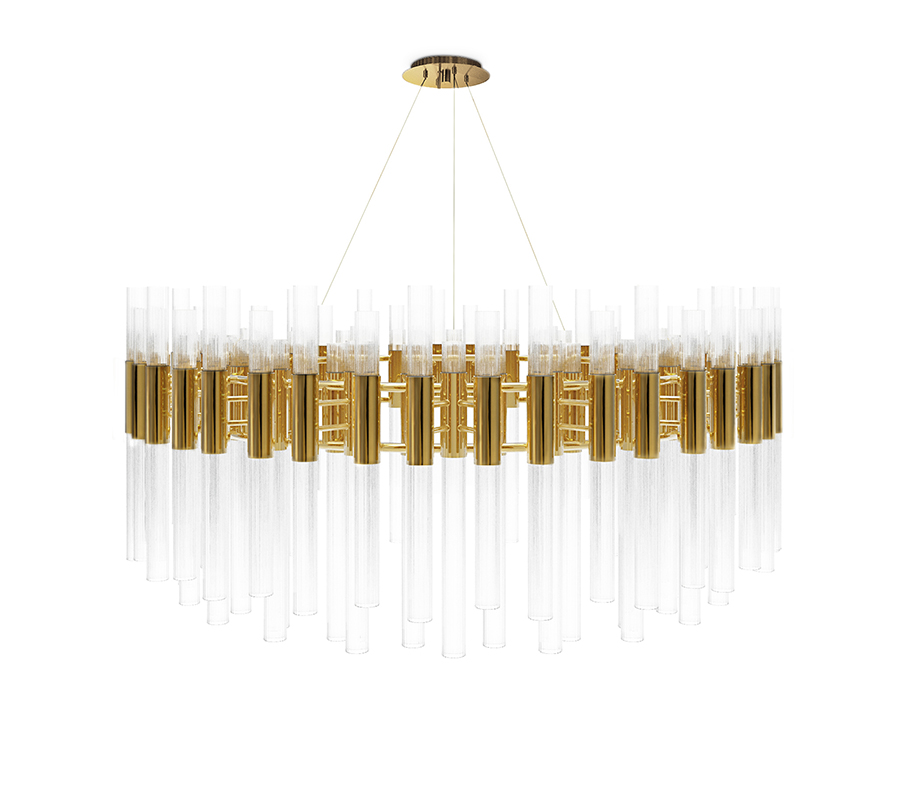 Art Deco Apartment
Part of the prestigious Wone development in Marylebone, this apartment combines beautifully detailed interior architecture designed by the developer and architect and inspired by the original Art Deco facade of the building. Sophie Paterson Interiors complimented the architecture with luxurious bespoke joineries such as the panels in the living room and custom furniture and finishes sourced from around the world. The living room combines dark and moody elements such as the feature perlata wall and dark grey oak joinery with contrast added through the lighter furnishings. With accent colours of light blue and rose gold in the living room and an abundance of luxurious textures from marble, to silk wall coverings and velvet upholstery, this space oozes glamour. The master bedroom has a calming neutral colour scheme allowing the beautifully detailed and handpainted wallpaper from Fromental to take centre stage. The compact guest bedroom with accent colours of glistening gold and charcoal grey on a neutral backdrop has a cosy and cocooning feel.
See also: Nubian Sideboard
Kensington Gardens
Rustic textures and neutral color palettes create a relaxed, welcoming atmosphere within this family apartment. Sophie Paterson Interiors designed comfortable, contemporary furniture, maximized storage through extensive joinery in all rooms and adding additional bathrooms to create the perfect London family home for modern living.
Esher Townhouse
With discreet luxurious touches throughout from the silk thread wall covering and bespoke crystal chandelier in the drawing-room to the extensive use of bookmatched calacatta marble in the kitchen, this house has been designed to withstand the test of time and form the ultimate in classic contemporary design. Sophie Paterson Interiors have incorporated imaginative storage solutions throughout such as the integrated storage on the headboard wall in the master bedroom that is discreetly located behind hand-painted silk chinoiserie panels – a meticulous design solution for additional wardrobe space. No detail has been overlooked to ensure this family home will function as beautifully as it looks.
Holiday House
Sophie Paterson Interiors were delighted to be asked to be part of the inaugural Holiday House London interior design exhibition designing one of the principal reception rooms. Entrusted with designing the open plan kitchen/family room at the inaugural holiday house London, Sophie Paterson Interiors created a garden oasis concept for space. Taking inspiration from the starting point of the silk hand-painted Wisteria design wallpaper Sophie Paterson Interiors team used a calming palette of greens, bronze, cream, and taupe to emphasized the garden seen through the French doors across the room. This room was on display for one month to the public along with the work of 25 selected designers invited to take part, with proceeds from ticket sales going to support breast cancer research.
Knightsbridge Apartment
A complete renovation of an opulent grade II listed apartment. Layers of luxurious textures and bespoke furnishings on a backdrop of period features. Sophie Paterson Interiors were instructed to completely redesign and oversee the renovation of this 2700 square foot period apartment to create an inviting but elegant home inspired by their client's travels across some of the most glamorous locations around the world. Sophie Paterson Interiors worked with the client's existing artwork for the principal rooms and took inspiration for the color scheme from these pieces such as the dusty pink and soft gold tones in the formal sitting room. Storage was a key consideration in the apartment and so Sophie Paterson Interiors maximized the space by designing extensive bespoke joinery throughout.
Editor´s Choice
See also: Top Interior Designers Manchester 
If you enjoyed this article regarding Get To Know Sophie Paterson Interiors And Their Exquisite Projects then make sure to check out our socials to find news, inspirations, and more interior design ideas: Pinterest | Facebook | Instagram.
< ?php get_footer(); ?>