Get to know Blainey North and their Best Design Projects ⇒ Blainey North & Associates is a global design firm specialising in interior architecture and the design of luxury environments. Today, Luxxu Blog will show you some of the best projects by Blainey North . Be amazed by our list of 10 best projects and get inspired for your next design project.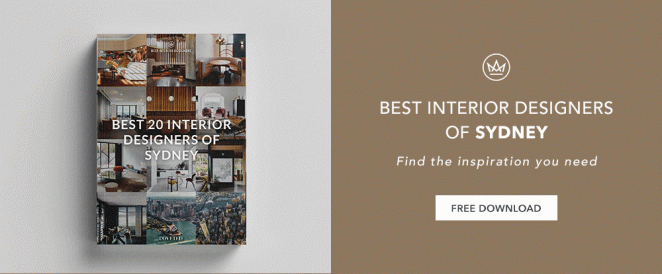 See also: Interview with Blainey North
The Art of Flight
The Art of Flight born with the ideia of create a luxury bachelor pad. A pioneering effort where extreme speed, engineering and aerodynamics became paired with luxury rich craftmanship.
Ancient Gridwork
The Hindu planning principles of alignment and space influenced the architectural design of this grand waterfront residence in Sydney. Combined with a nod to 20th Century French Architecture. Ancient Gridwork project is an abundance of natural light echoes through each floor through the steel framed decorative skylights.
See Also: $8,5 Million Modern Classic Villa created by Covet House
Brutal Decadence
Inspired by the idea of taking a modern, simplistic architectural shell and cloaking it with a new layer, they essentially recreated the interior of the home with the idea of imposing a new sense of opulence through very simple and almost brutalist detailing.
Imaginary Mirror
Unexpected moments of beauty created via the subtle complexities of reflection was the primary idea behind the reinvention of a private residence into a revolutionary clinic. Quiet and discrete on the outside, the interior combines flashes of artisanal luxury with pared-back elegance and finely calibrated custom detailing.
See also: Bedroom Inspirations: Reflect your style and match your home décor
Nouveau Realism
Subverting traditional yacht design, the 54-metre Baglietto Superyacht, Mischief, was reimagined breaking down the historical conventions of maritime interiors. Gone are the traditional navy hues, and instead are replaced with a dramatic Yves Klein ultramarine blue.
Volumetric Connections
This house is one of the most rigorous and complex works that Blainey North made. The materials of concrete, marble, lacquer, brass and marble all slide past each other in a kinetic matrix of volumes. Winner of the International Interior Design and Architecture Award for Residences over 15M in 2017 Finalist in the Society of British and International Design Awards 2018.
Littoral Fusion
By drawing attention to the edge, outlining it almost, framing views both internal and external, and exploiting the sense that this apartment is on the edge of the world, it creates connections that transcend expectation.
The Golden Chamber
Representing a chivalric age of glamour and power, the idea of a golden chamber was explored within the creation of a three-storey private residence in Sydney. Integrating light in both the architectural and interior elements, an illusionary effect of infinite space was created, composing bold reflections into sculptural and built forms, magnetising endless lines, shadows and texture.
The Arterial Route
Inspired by the ancient process of cartography, the location of the residence being on the cusp of Sydney's Central Business District.This is conveyed within the interior of this private residence where a formal living room onlooking the Sydney Harbour Bridge motorway sees a wave of coloured lines repeat in patterns from day to night. Therefore, within the interior creating directional lines within the custom joinery elements, rugs, woven furniture upholstery and detailed lines. 
Nostalgic Illusion
Inspired by the work of fashion designer Iris Van Herpen and her Lucid AW16 Collection the relationship between the individual and the force of nature are explored within the design of a private inner-city residence in Sydney.Acting on a playful dream which extends into the realm of abstract, bold yet calming tones exude off one of Martine Emdur's paintings which hang insitu in the space.
See Also: Blainey North & Associates Reivent This Baglietto Superyacht Interiors
< ?php get_footer(); ?>
What is your opinion about this article: Get to know Blainey North and their Best Design Projects
Discover more lighting ideas and inspirations at out Pinterest boards and Instagram page!