Shard Boldness The Exquisite Families => Keeping our order of the exquisite families this time we focus on one of the newly arrived families. The Shard family is inspired by the showstopping Shard London Bridge with several brass arms that end in magnificent lighting. Its main attraction is undoubtedly the Shard Chandelier, which in addition to the numerous arms also replicates the vertical size of the monument. A family that is full of audacity and boldness that culminate in an elegant and luxurious design.
This Family is proof that precise knowledge and expert craftsmanship can create a luxurious silhouette.
The Father of the Family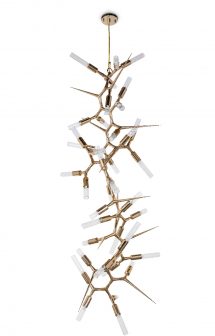 Inspired by the showstopping Shard London Bridge, this chandelier is a unique piece whose powerful design is akin to a work of art. Made from gold-plated brass and crystal glass, allow the Shard Chandelier to take the spotlight in your projects and you will not be disappointed.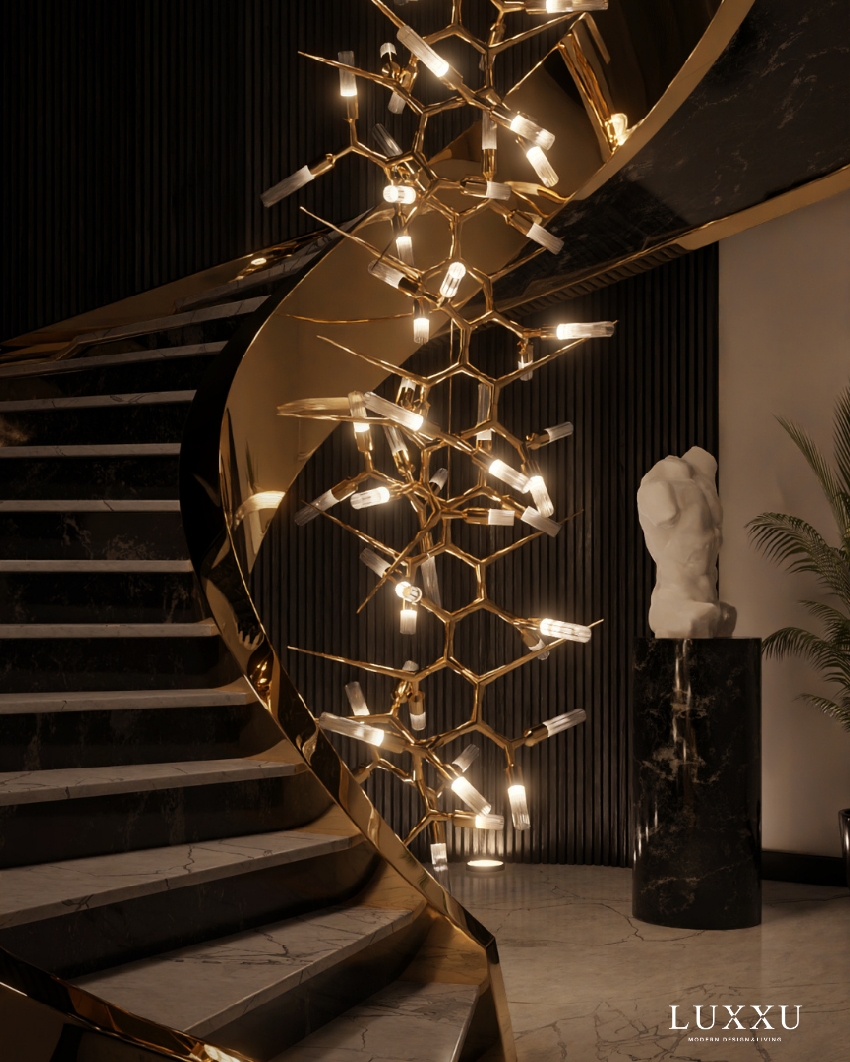 No words for this staircase project with our amazing Shard Chandelier. A perfect fusion of elegance and bold design makes this lighting fixture the anchor point of this interior project, where several arms spread the beautiful light throughout the corridor and elegantly embrace the entire frame of the project, leaving anyone gaping and dazzled.
See Also: Furniture Design Families – The Vertigo by Luxxu
The Shard Suspension – Same Boldness but horizontally
A modified and smaller version of our Chandelier, The Shard Suspension addresses the same inspiration but a slightly more horizontal design that is equally elegant and luxurious. Still, it keeps the record of impressionism in any interior, thanks to its bold appearance.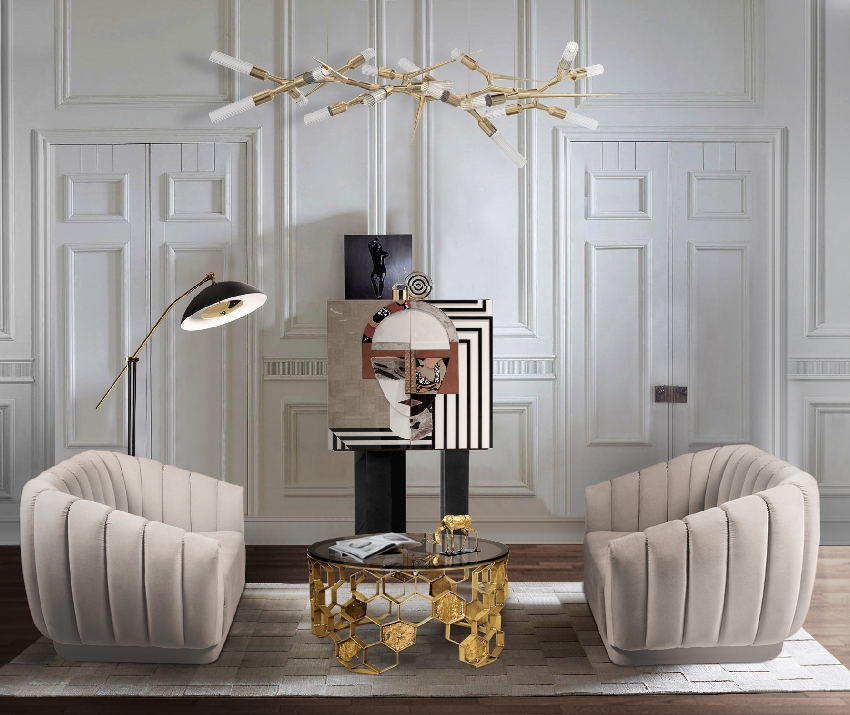 In this environment of light colors and where simplicity reigns, the highlight is clearly the Shard Chandelier in contrast to the golden colors of the coffee table, brightens the whole set and transmits to those who see the project a strong sense of luxury and refinement, always maintaining bold design.
Shard Wall Lamp, Bold design in simple surfaces
Several orders have been placed and LUXXU always meets the commitments of our customers. We were asked for the same bold and attractive design but with it, they could decorate a simple bare wall. We delivered the Shard Wall, which in addition to filling all the requirements, was another element to add to this, still growing, family.
In this specific environment, we see the perfect symbiosis with this simple wall. A small area that required some highlighting and was filled with Shard Wall.
< ?php get_footer(); ?>
⇒ Check our article Here Are The Names of The Best Interior Design Showrooms In St Petersburg⇐
If you enjoyed this article regarding Exquisite Families: The Shard Boldness then make sure to check out our socials to find news, inspirations, and more interior design trends and ideas: Pinterest | Facebook | Instagram.