Entryway Ideas to Welcome Your Guests with Style

⇒ The foyer is the first impression you present of your home design. So it's better to upgrade your entrance to make your house more inviting and stylish.
.
A book is often judged by its cover. The entryway is like the cover of a house. So, watch out. Create a luxurious and modern ambiance to impress your guests when they visit. After all, first impressions are crucial. You can stylish your entryway with consoles, rugs, mirrors, modern lighting. There are several ways to do it. Luxxu has some suggestions for you, keep reading!
.
An entryway with a console is whole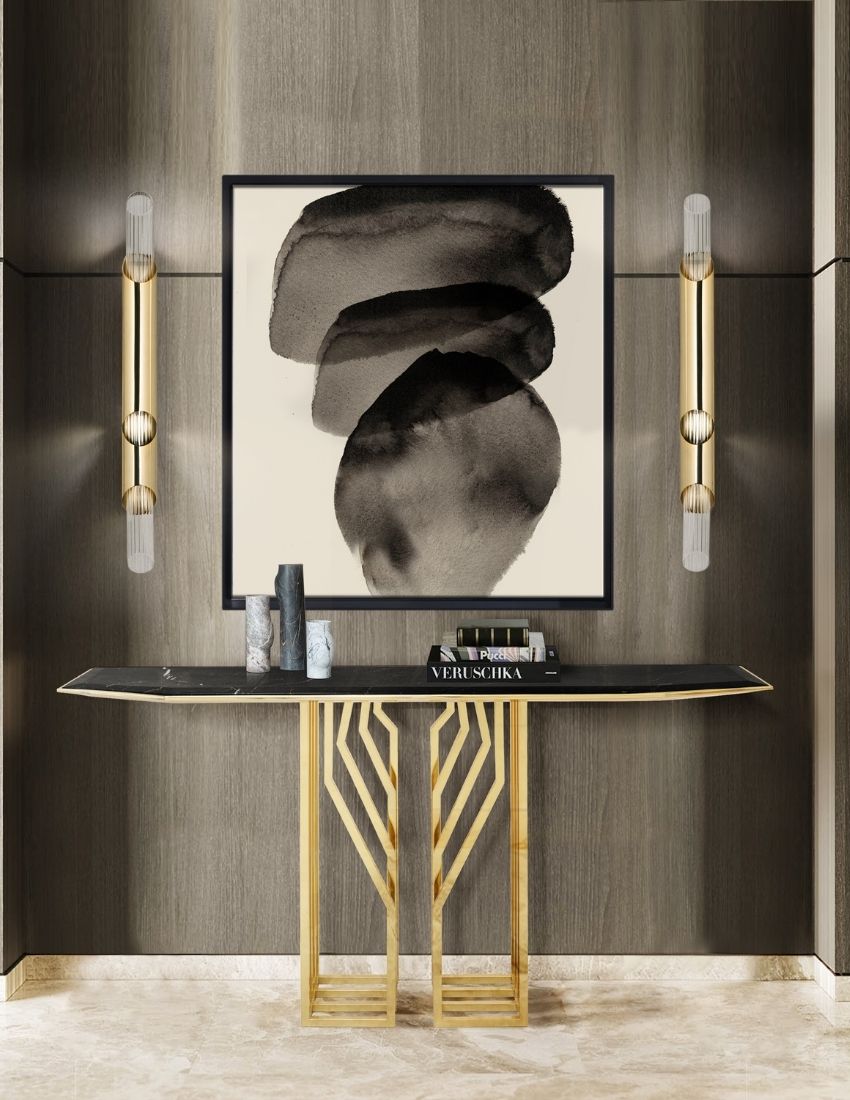 A console is a key element in an entryway. You can choose a classic piece, a dramatic one, or prefer high-quality materials. The Scarp Console by Luxxu has an astonishing design and its powerful strength springs into every room. Its insurgent gold plated brass legs and Nero Marquina marble brings out the strongest presence in modern projects.
Neverlethess, if you admire handcrafted products, you better take a glimpse in the Beyond Console by Luxxu. This console embodies the best handmade techniques. A combination of delicate work in wood softened with touches of brass. It really adds elegance to any entryway.
Make an entryway that reflet your personality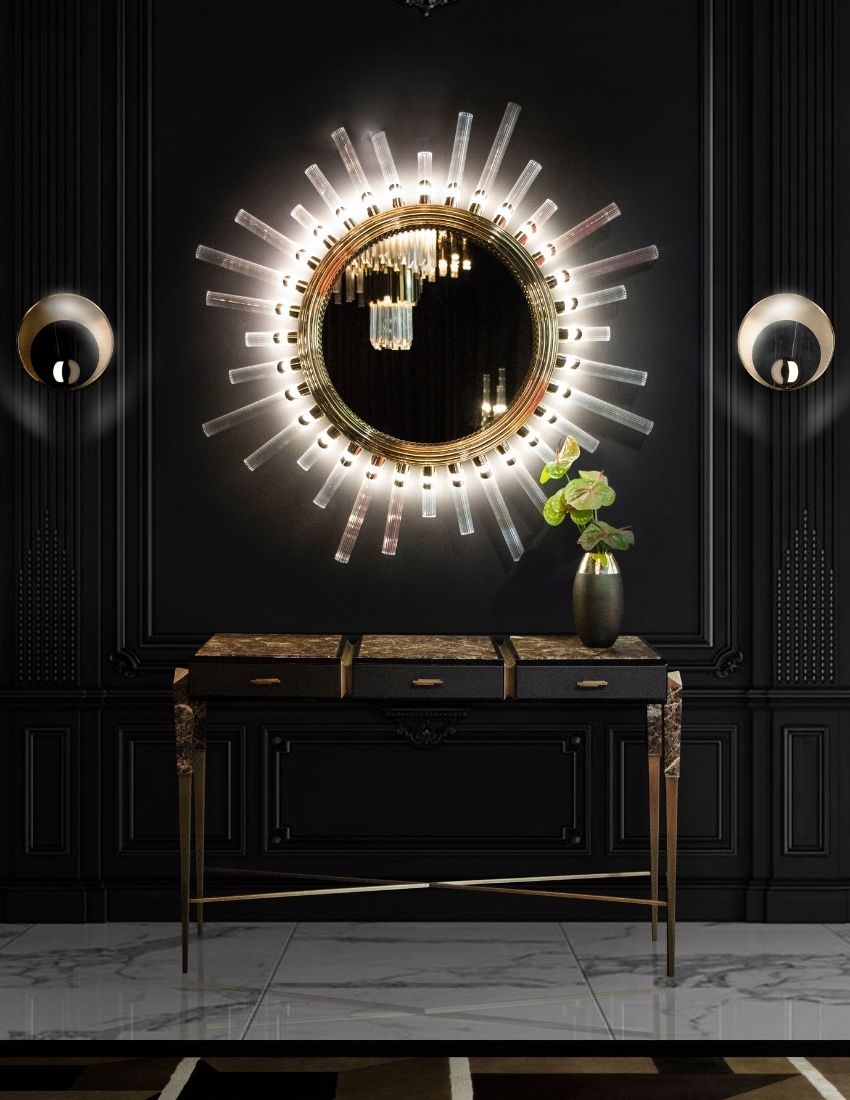 A mirror is a great piece to add to your entrance. Either to give an elegant twist to the area or to check your look before you leave the house. A bold mirror can give that X factor. Check the Majestic XL Wall Light Mirror by Luxxu. A stunning and desirable piece, isn't it? The radiance takes the form of a golden plated brass circle and each of its ribbed crystal glass cylinders evokes a petrifying effect in any setting. What a dazzling effect to amaze your guests.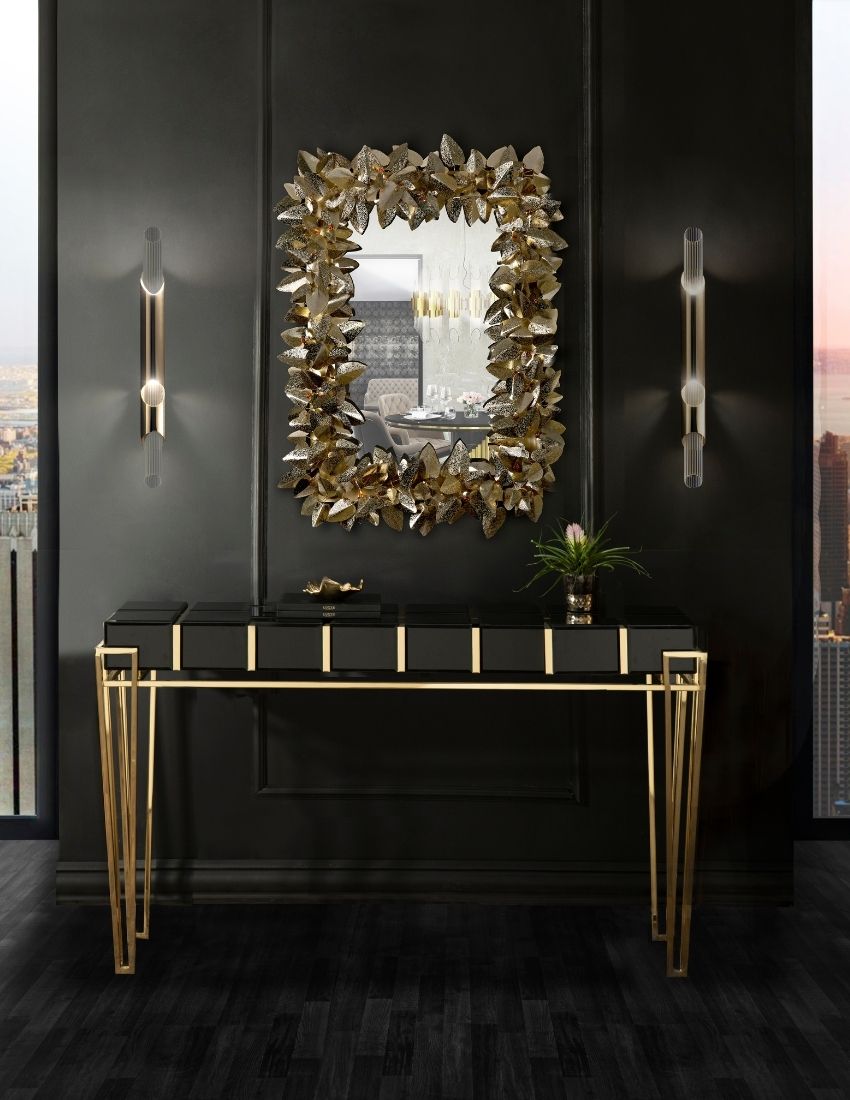 However, you can also take advantage of a dramatic yet elegant mirror. Meet the McQueen Wall Light Mirror by Luxxu, a meticulously designed beauty object. The magnificent foliage is made of hammered brass with the gold plated finish and a rhythmic luminosity of the Swarovski crystals.
Brighten your entryway
Well, consoles, mirrors, and of course lighting! Lighting is essential to an entryway. This area needs to create a soft transition from the bright daylight to the interior lighting. The Tycho Wall Lamp by Luxxu is inspired by the most unusual planetarium in the world. It conveys intimate lighting using materials like brass with gold plated and crystal glass.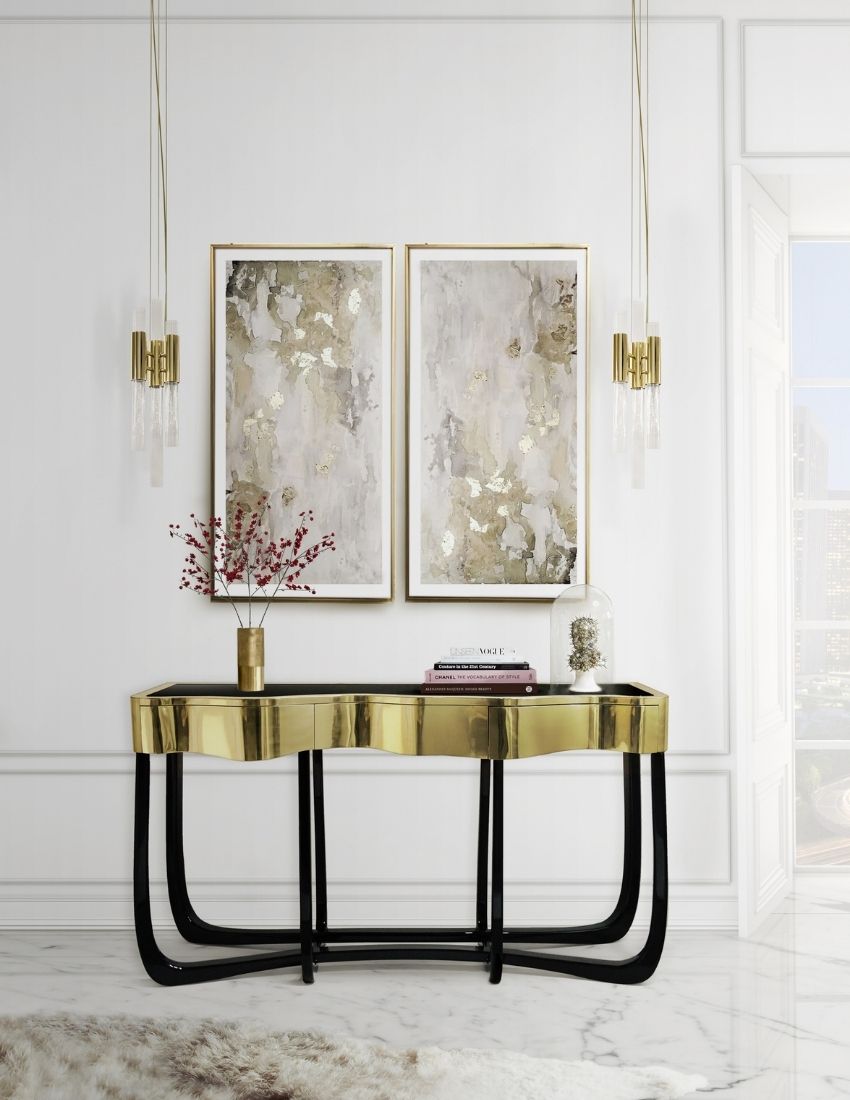 Wall lighting isn't the single possibility for a foyer. Did you try pendant lamps? The Waterfall Pendant by Luxxu gives a glamorous sensation of waterfalls, diving the guests in a modern ambiance. It's made of gold plated brass and crystal glass. 
.
⇒ See: Fall Trends 2020: A Millionaire Trends Report⇐
.
If you enjoyed this article regarding Entryway ideas to welcome your guest with style then make sure to check out our socials to find news, inspirations, and more interior design trends and ideas: Pinterest | Facebook | Instagram.