Dubai Top 3 Statement Chandeliers => Unveiling a unique compilation of Dubai Top 3 Statement Chandeliers! This blog article will showcase the sophistication and luxury of these irreverent pieces that will stand out in any interior design project! Prepare yourself to feel astonished through it!
---
See also: Dubai Home Office Inspiration
---
Luxxu's brand new Magna Chandelier doesn't leave anyone indifferent, Dubai! A statement piece that is both elegant as it is bold! Magna Chandelier is a work of art inspired by the organic shapes of nature, as well as the beauty and elevation of mountains. A piece that combines modern and traditional techniques. Each piece has crystal white details in the center and a gleaming metallic frame made of brass. This piece will add poetic beauty to any room and change the atmosphere.
Get The Look
Our brilliant Babel XL Chandelier is a true masterpiece! It standouts by its sophistication and grandiosity and can shine brightly in a large and sumptuous living room. The trumeau walls exude elegance, while the marble floor exudes class, complementing this beautiful piece. Shaped with a downfall of handmade crystal glass and gold plated brass to create unique lighting patterns that reflect on the surroundings. Do you also agree, Dubai?
Get The Look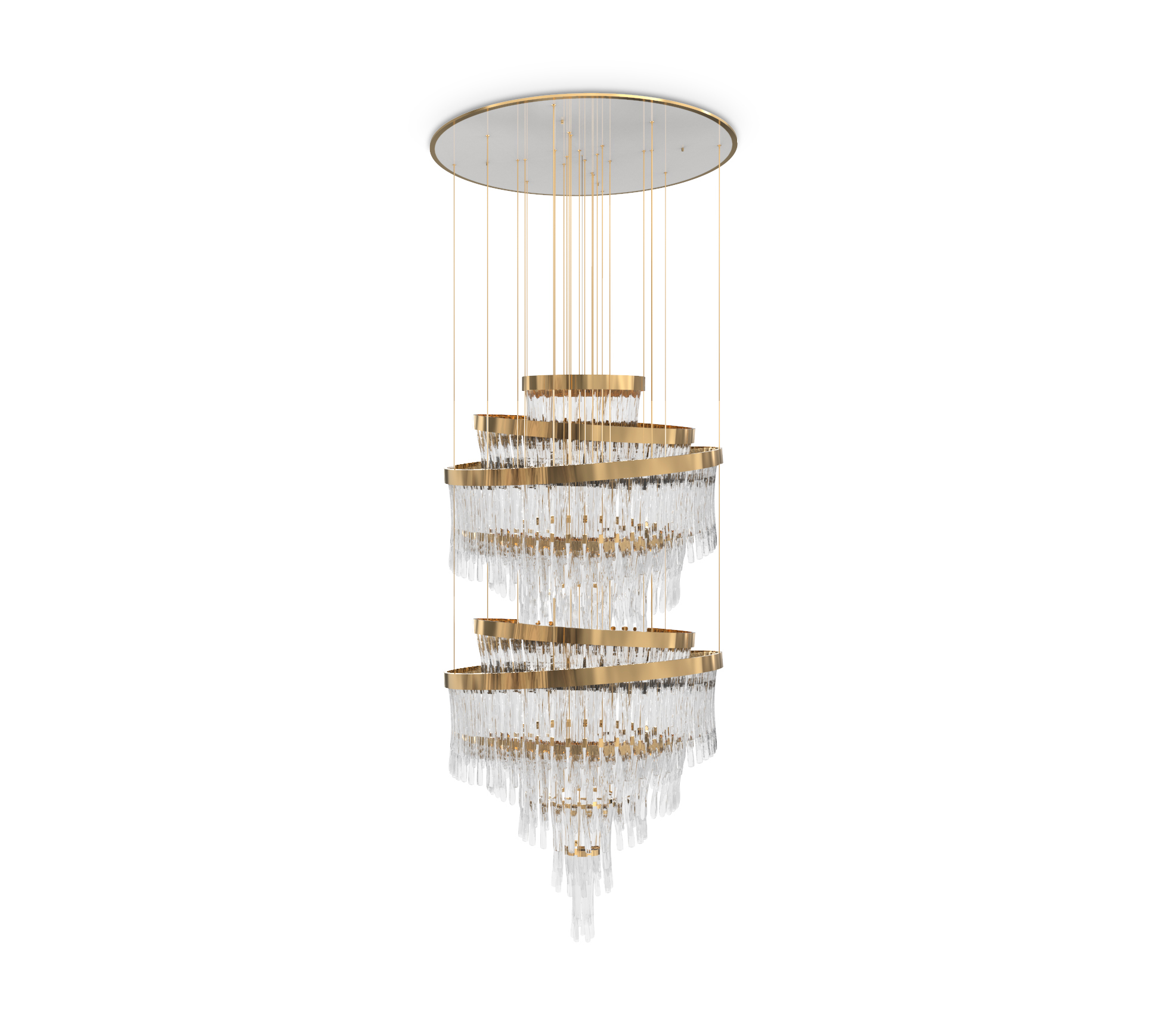 How good are these Dubai Top 3 Statement Chandeliers?
Introducing a lounge room decor like on other, Dubai! The elegance and uniqueness of this ambiance always leave us awestruck! To complement this beautiful project, we chose the last piece of our Top 3, the incredible Burj Chandelier! This piece was inspired by one of the world's most beautiful hotels, the Burj Al Arab. This chandelier lamp, like the hotel, is a symbol of modernity and luxury. It's also a sturdy, decorative structure made entirely of gold-plated brass and topped with a delicately handmade glass tube. An astoninshing work of art, right?
Get The Look
If you enjoyed this article regarding Dubai Top 3 Statement Chandeliers then make sure to check out our socials to find news, inspirations, and more interior design ideas: Pinterest | Facebook | Instagram.
< ?php get_footer(); ?>