Dramatic Chandeliers in Restaurants Across the World
by Yaren Arbak
Want to have a luxurious and yet dramatic dinner for two in an incredible restaurant? If your answer is yes, then follow this post and we will be introducing "hidden gems" from Asia to South America and Europe. The fact is we don't go to luxury restaurants to cease hunger… We go to restaurants for the experience – to share an elegant table with loved ones, to receive nice services, for sure, taking pictures! There's no doubt that these mouthwatering dramatic chandeliers were ever on your Instagram feed because these statement chandeliers are truly incredible.
Read also: Bank Hotel – Luxury in the Heart of Stockholm

#1
Restaurant Kunsthalle – Switzerland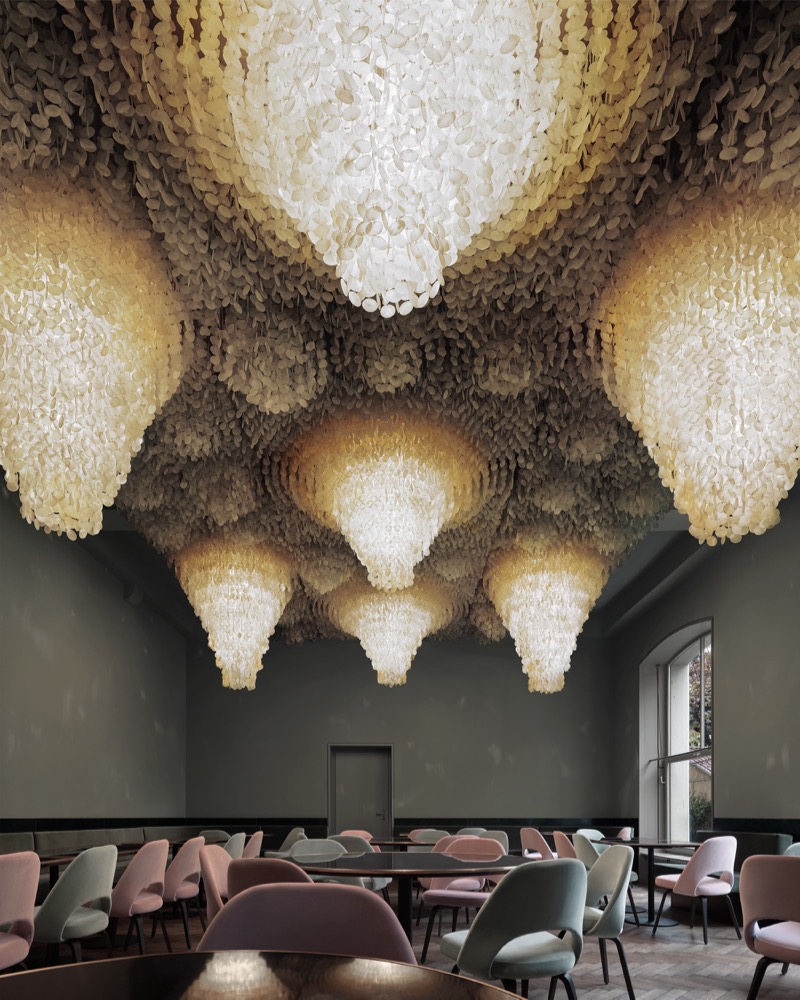 Our first stop is Basel, Switzerland. We are taking you to central Europe to experience the beautiful white shell collection which is produced using a huge number of roughly 50mm circles of the mother of pearl shell, the light element is exceptionally geometric and yet wonderfully natural. The scope of hues in the shells – simply as a result of the situation of the light – is very astonishing.
#2
The Monarch Bar – Kansas City, USA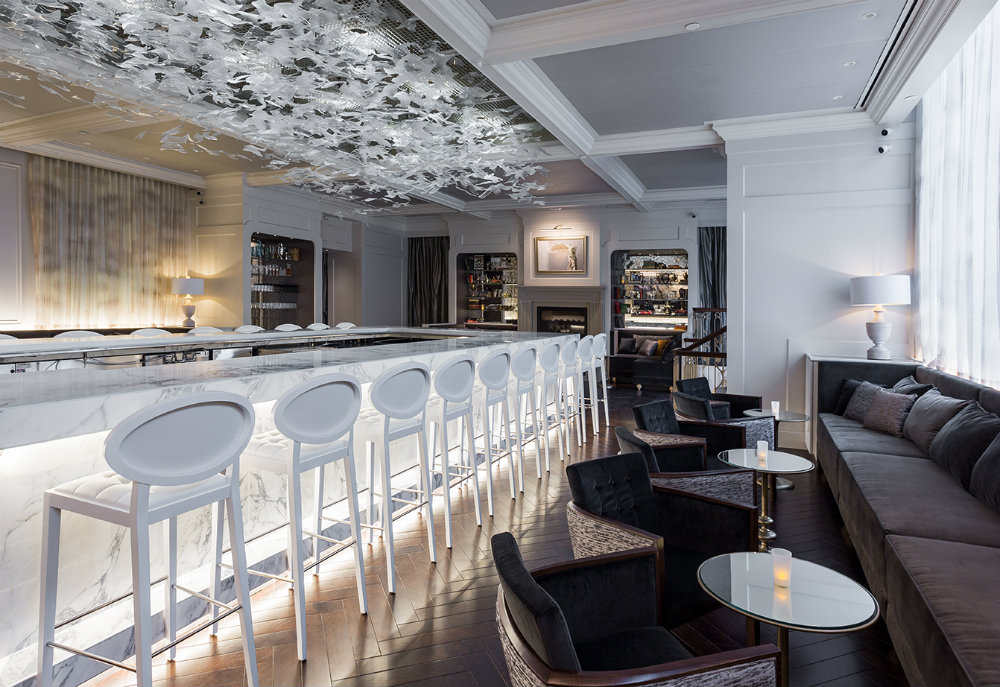 Work of the architect and owner David Manica, the Monarch Bar features an incredible chandelier above a central marble bar. The chandelier with its one thousand laser-cut monarch butterflies steals all the show. The chandelier and the crystal-clear pieces were made by a team of students from the local Kansas City Universe.
#3
Doot Doot Doot – Melbourne
If you're planning a trip to Melbourne, you should add Doot Doot Doot wine and dine restaurant to your must-see-places. The restaurant is uniquely designed with a  10,000-bulb installation by Australia's illustrious Fabio Ongarato Design. Light bulbs spread such smooth and fine lighting perfect for you to enjoy your meal in style.
#4
Bar 81 – South Korea
Our last stop will be Seoul where you can experience the marvelous sunset over the city or see vibrant city lights at night. And you can do both from this amazing restaurant, located on the 81st floor. But the inside is as glorious, with a lighting fixture by Lasvit which features hand-blown crystal bubbles in white and gold. Don't miss this incredible sky-high champagne.
You might also like: The Best 2019 Lighting Trends
Follow us on Instagram for further lighting inspiration!
LUXXU's Most Dramatic Chandeliers