Dior x Stussy: Meet the B23 Luxury Sneakers ⇒ Adding another incredible collaboration to Dior's designer Kim Jone's portfolio, this latest release comes as part of close cooperation between luxury brand Dior and American clothing brand Stussy.
⇒ 5 Netflix Design Shows You Won't Be Able To Stop Watching⇐

This remake of Stussy's infamous B23 sneakers were teased at Dior's Pre-Fall 2020 show in Miami, alongside some other products that resulted from this collaboration, such as jewelry crafted by AMBUSH designer Yoon Ahn and accessories made by Matthew M. Williams, including limited-edition bags, grafiti-styled versions of the Dior moniker and even some Stussy artwork.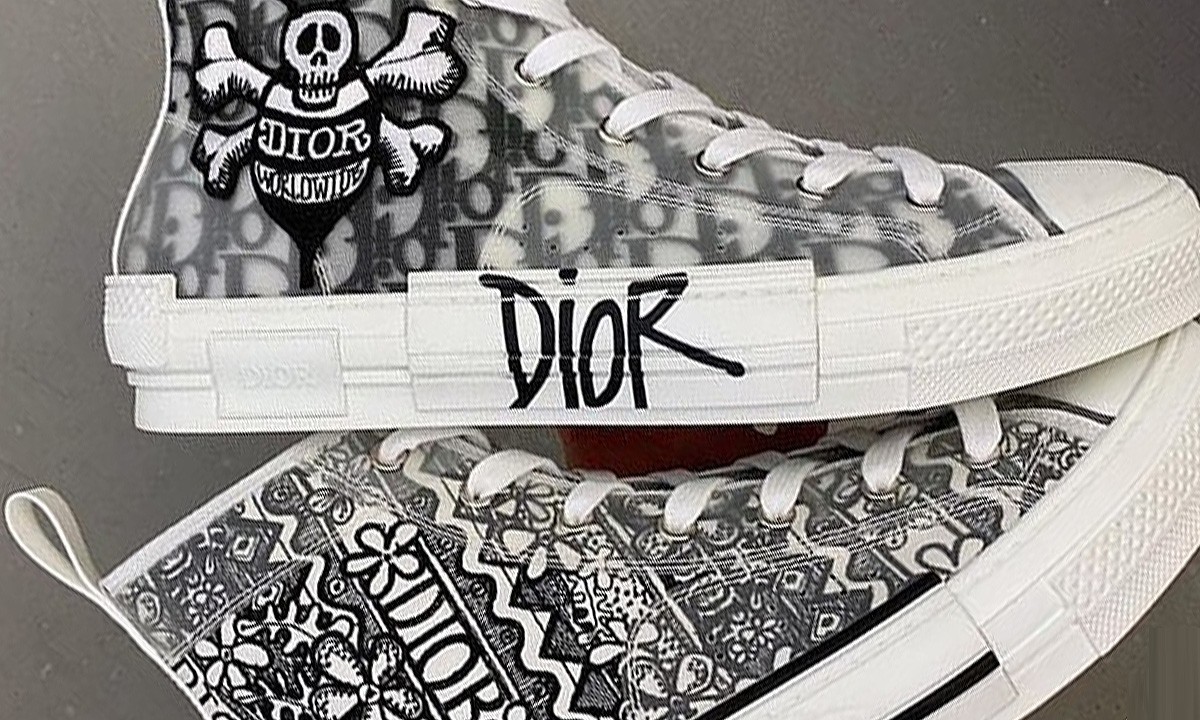 With their retro design and the materials and techniques used, such as the hand-drawn print, the calfskin pull tabs and others, the sneakers pay tribute to the early 20th-century basketball footwear designs.
With textured "Dior" logos marked into the black and white rubber soles, the Dior x Stussy B23 collaboration features transitioning shades, from monochrome to a yellow-to-green gradient. While there is no release date as of yet, we can't wait to see more of these unique sneakers!
During the same show, Dior x Stussy also presented a streetwear collection, complete with Dior accessories and bags, featuring bucket hats, 80's style neon knitwear and more!
"I used to wear it head-to-toe all the time in my teens. It was something I was really, really, really obsessed by. I've [still] got boxes of it." Says Kim Jones about his love for Stussy and excitement for the Dior x Stussy collection.