Contemplate These Exquisite Kid´s Bedroom Design Ideas => A kid´s bedroom is a white canvas ready to be filled with creativity and uniqueness in its interior design. Every child desires to have in their bedroom a luxurious dream world where they can be safe and play with all the freedom their imagination provides. Today Luxxu Blog brings you some inspiring ambiances in order for you to get the best ideas to give your children the excellence their bedroom deserves.
See also: Suit Up With The Best Closet Design Trends In 2021

The Embodiment Of A Child´s Dream
Give your child the possibility to hop to their fantastic sleep with the Bunny Bed. This bed was designed for so much more than a good night of sleep, this piece will give your kid´s bedroom a wonderful ambiance and a distinctive character.
Creativity should be the first thing flowing through your mind regarding the design of a stunning Kid´s Bedroom. Imagination and creative thinking will allow you to create the most unique ambiance possible with endless possibilities.
The charm of a kid´s bedroom should be reflected for everyone to contemplate. The Chameleon Mirror is an optimal solution for more than its functionality, this piece will give your kid a dazzling experience worthy of the most fantastic dreams.

The freedom of movement and sense of comfort is everything children need to feel at ease in their bedroom. The Nodo definitely gets our nod of approval when you talk about those two crucial factors, the floaty sensations this suspension chair provides are truly unmatched.
Create an atmosphere that can leave your child both literally and figuratively on cloud nine. Circu´s Cloud Collection brings a diversity of designs that embody a stylish look and give a Kid´s bedroom a strong and well-defined character.
See also: Explosion Suspension
Every kid loves animals and of course how cute they look. The Bunny Bed has a truly characteristic design that promises to make your kid fall heads over heels for it and marvel at the comfort of its fabulous materials.
Editor´s Choice
---
The magic and aura of a hot air balloon can be brought to your children´s bedroom in a truly mesmerizing manner. The fantasy Air Balloon comes equipped with amazing high-tech details that allow this to be so much more than a normal piece of furniture.
Have your kid take a pleasant ride through the corners of his/her mind all without actually having to leave the bedroom. The Bun Van works perfectly as the main attraction of a kid´s bedroom and can guide your child right to its dreams due to the incredible warmth it provides.
See also: Château Bed
Beautiful and round shapes transmit a dreamy essence and an incredible appeal to a child´s bedroom and to the child itself. The Tristen Bed is so beautifully shaped and designed that it just looks like it was taken straight out of a child´s imagination.
The favorite spot for kids in their bedroom is wherever they feel the most comfortable to dream out loud and give wings to their thoughts. The Dainty Armchair is nothing less than perfect for your child as it provides a comfortable experience for your kid and a beautiful design.
Editor´s Choice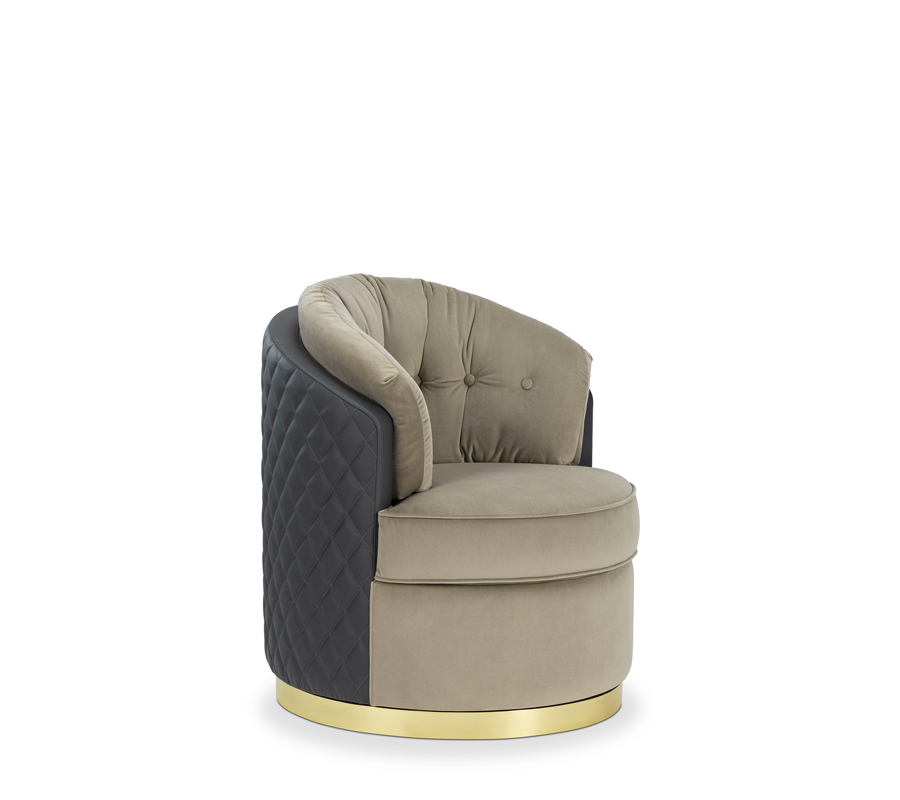 See also: Amazing Hospitality Interior Design Inspiration
If you enjoyed this article regarding Contemplate These Exquisite Kid´s Bedroom Design Ideas then make sure to check out our socials to find news, inspirations, and more interior design ideas: Pinterest | Facebook | Instagram.