Blossom Your Interior Décor With These Exquisite Inspirations => No space can be wonderfully accomplished unless the designer has great imagination as well as a passion for interior design. Luxxu Blog emphasized the value and importance of sharing different perspectives and ambiances, therefore in this article, we'll present you with a selection of sumptuous ideas made and manufactured by some of the most exquisite interior design businesses.
---
See also: Exquisite Decor Ideas For Every Room In Your Property
---
Entryway
The wonders of an entryway design can be found in the details and design of its hardware. The versatility of PullCast´s Poke Door Handle is surely a great solution to bring an admirable presence to this part of the house.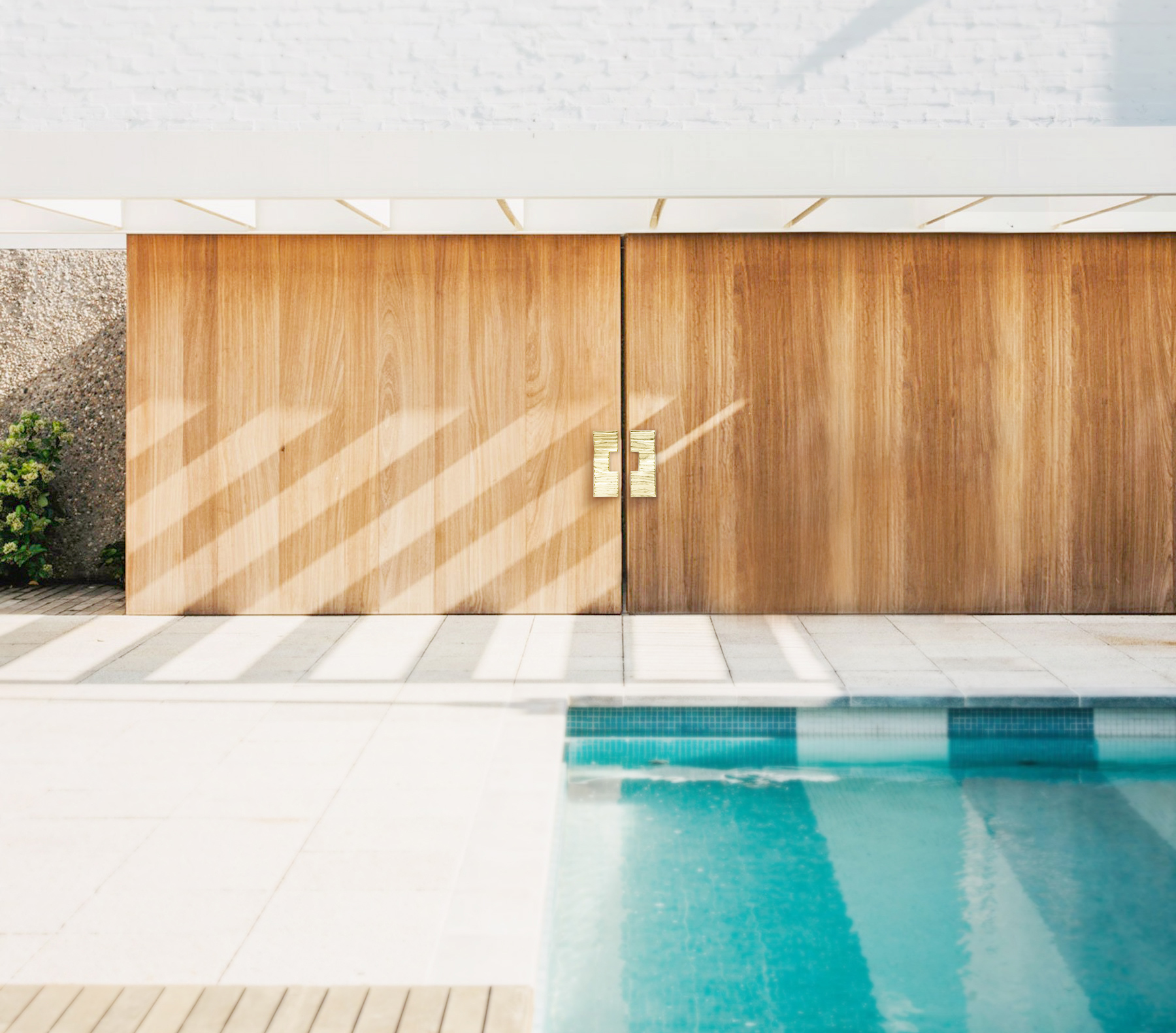 The passageway to your outdoors should have the utmost splendor and signature hardware that can catch any eye. The Baruka Door Pull is the perfect embodiment of mesmerizing hardware that can be beautifully adapted to this fresh and appealing ambiance
Living Room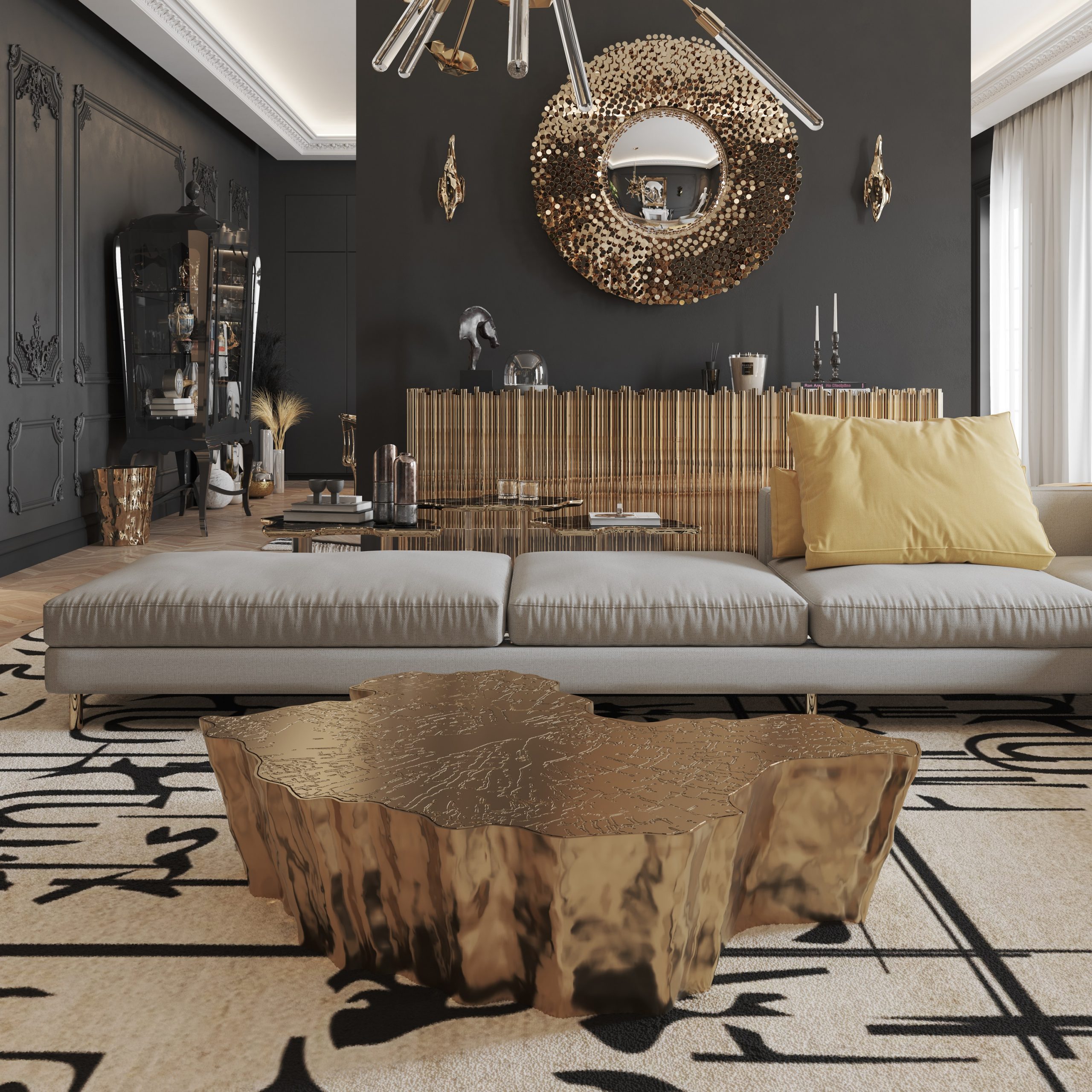 A fantastic living room design is all about masterful space planning, this living room ambiance was gifted with terrific space management that allows every piece in this area to have a larger impact on the overall environment of the room.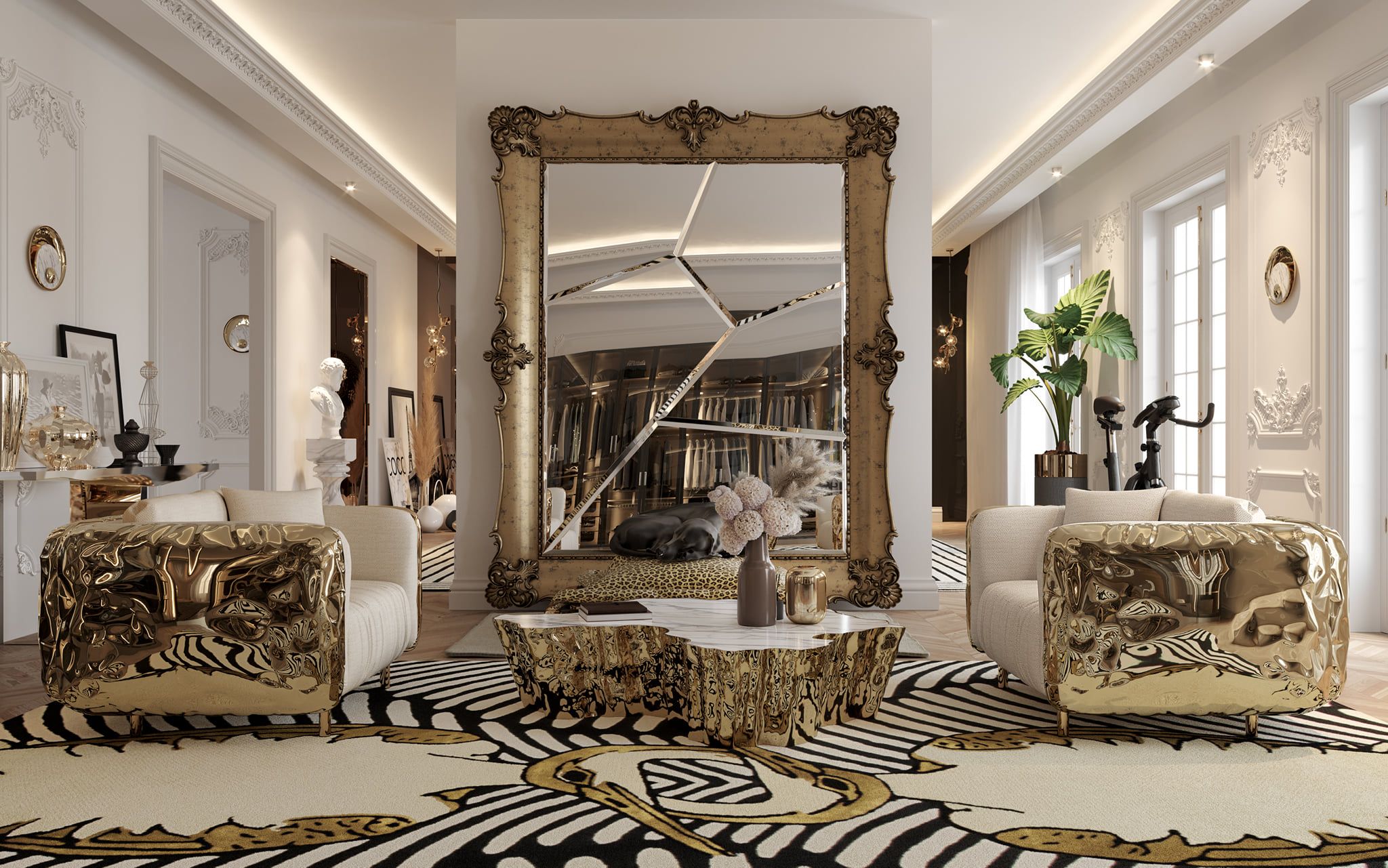 Opulence in the living room is essential in order to convey luxury and exquisiteness. The abundance of golden elements in this living space together with the white that characterizes the house´s architecture is what assures that this interior design is nothing short of excellent.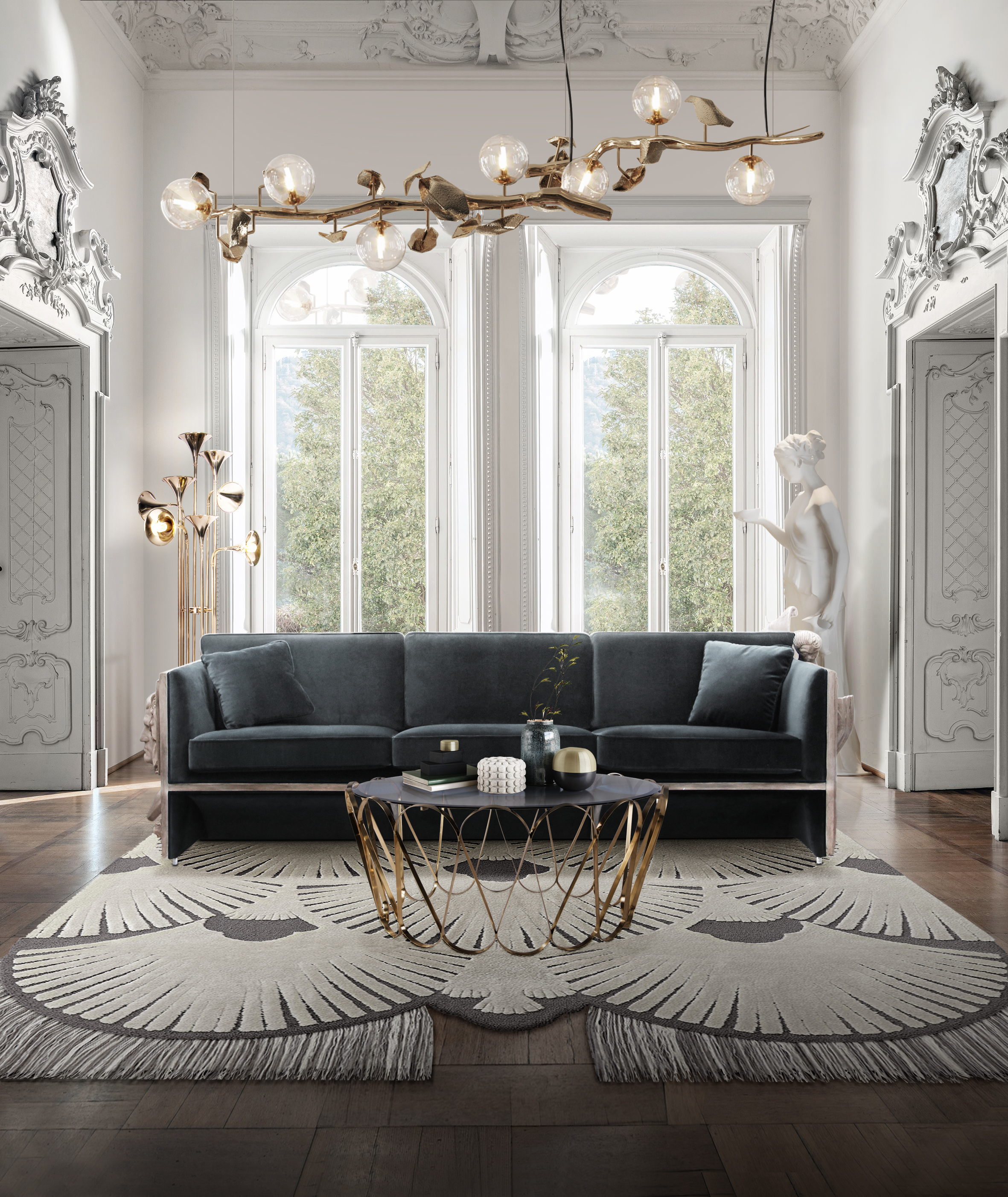 The magnitude of your living room´s architecture can give you the possibility of integrating a multitude of different elements that can make this space more fabulous. This living room has some stunning dimensions that allowed for the integration of a gorgeous sculpture to complement the beautiful furniture and lighting.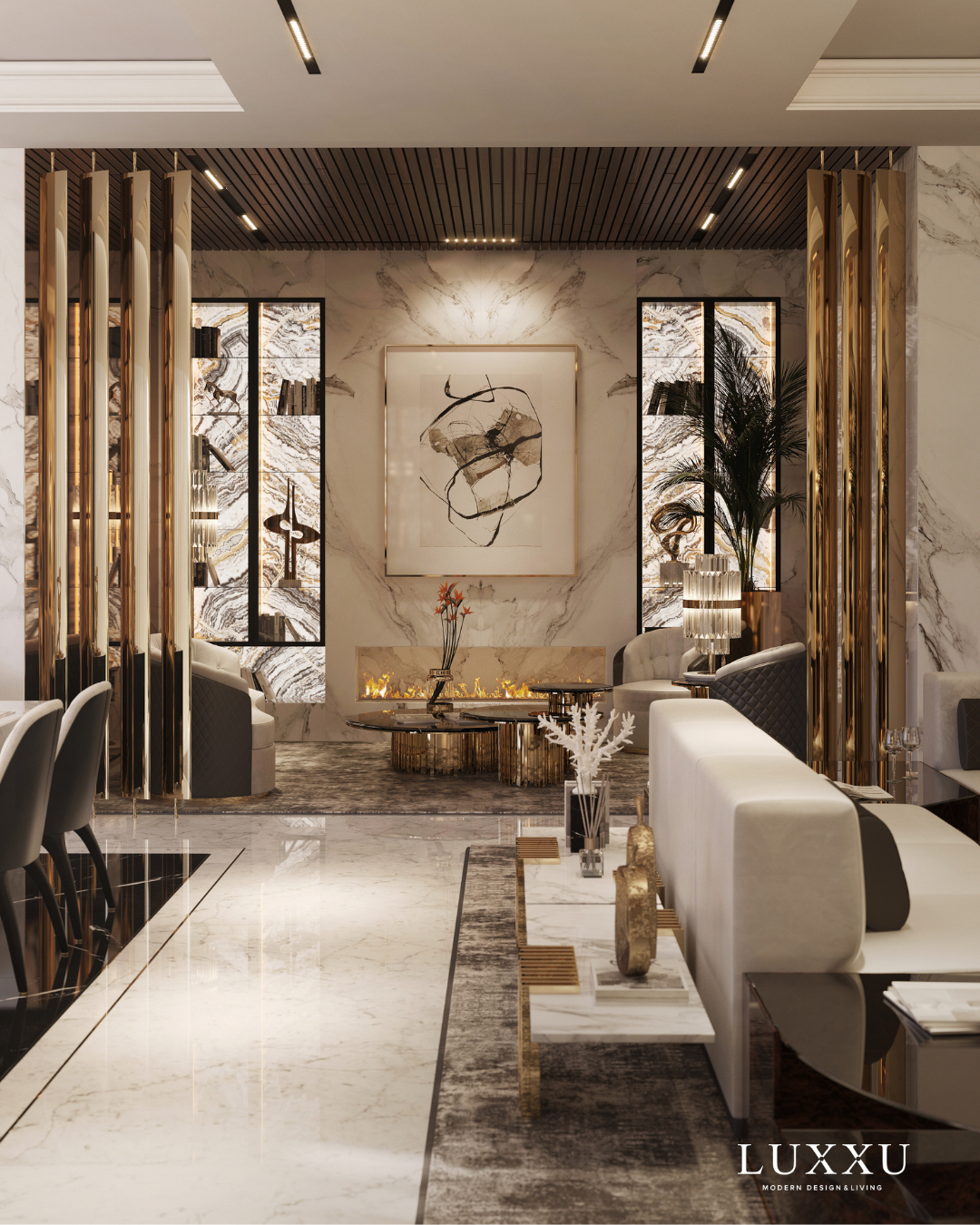 Make your way through a deluxe path filled with a diversity of luxurious elements. Observe the gorgeous merger of rooms and different parts of this household and be get endlessly inspired by this dazzling living room environment.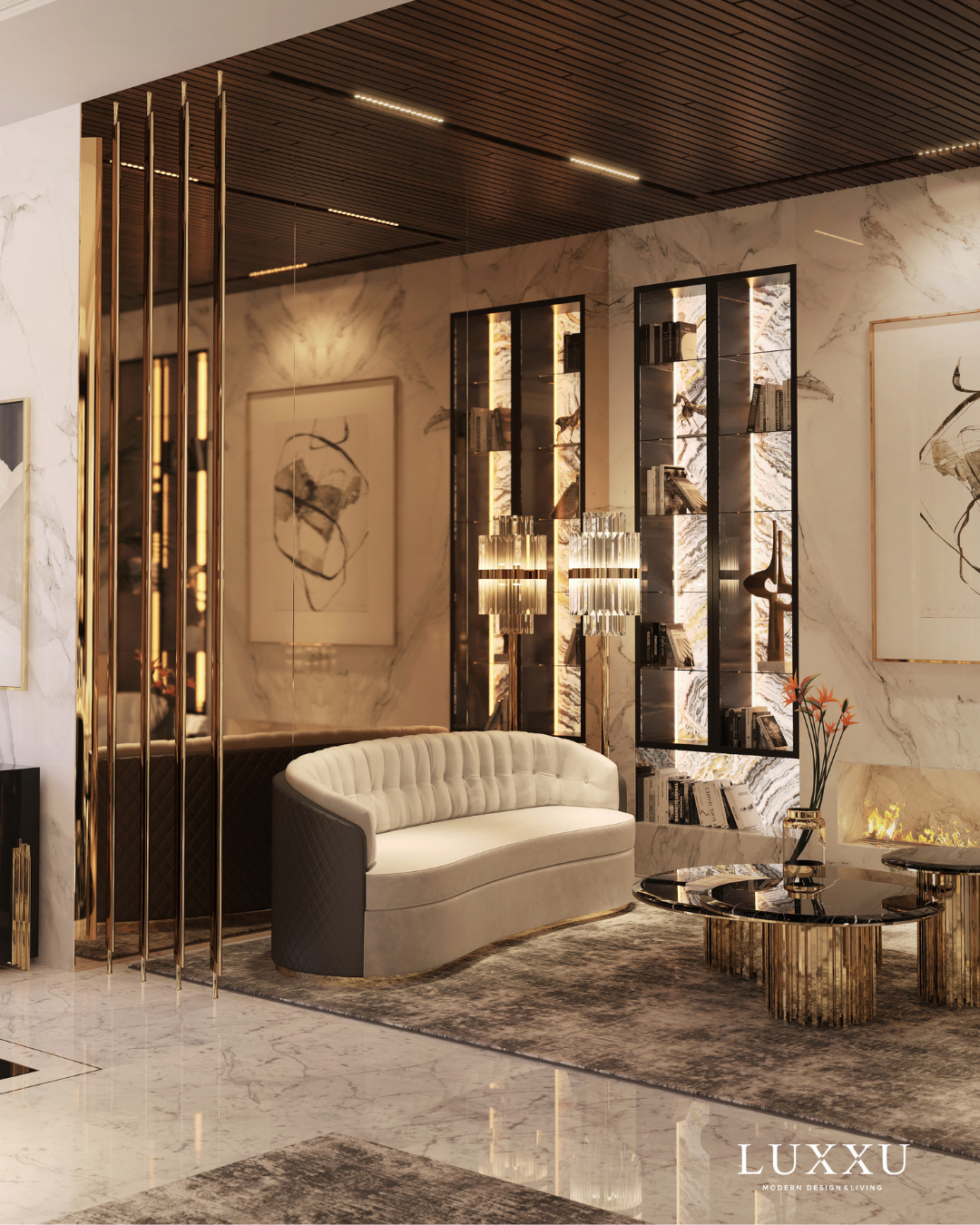 Comfort and coziness are two must-have qualities that must be present in any living space. This space is blessed to have a piece like Luxxu´s new Otto Sofa to bring both of those attributes with an exquisite touch that is just irresistible.

Reading Corner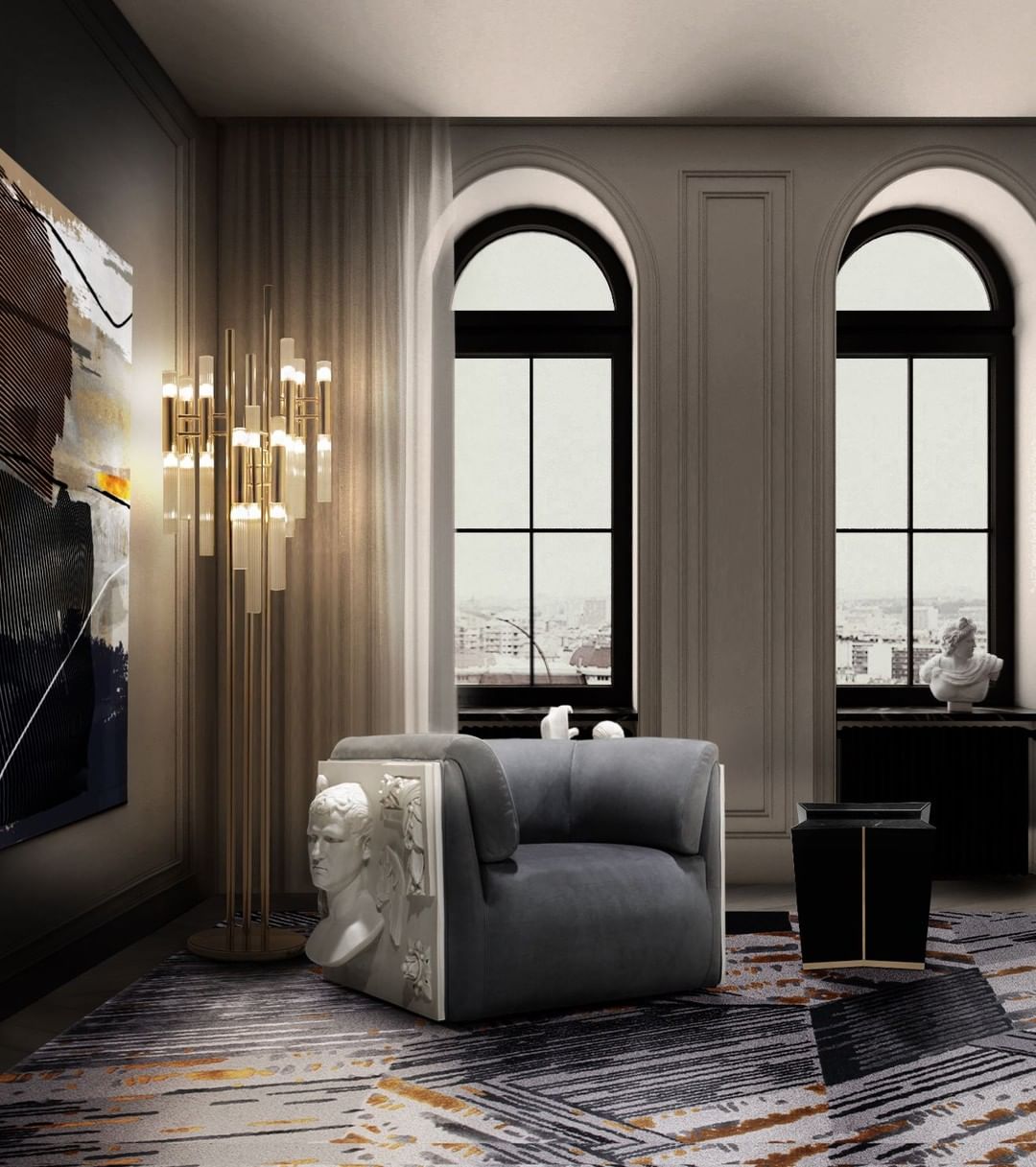 There are several ways to improve your living room area, and among the most common is to include a peaceful reading nook. Excluding the sophisticated and captivating upholstery, the illumination provided for this space is crucial, and with the aesthetic of Luxxu´s Waterfall Floor Lamp, the elegance of such a space can not go ignored.
Editor´s Choice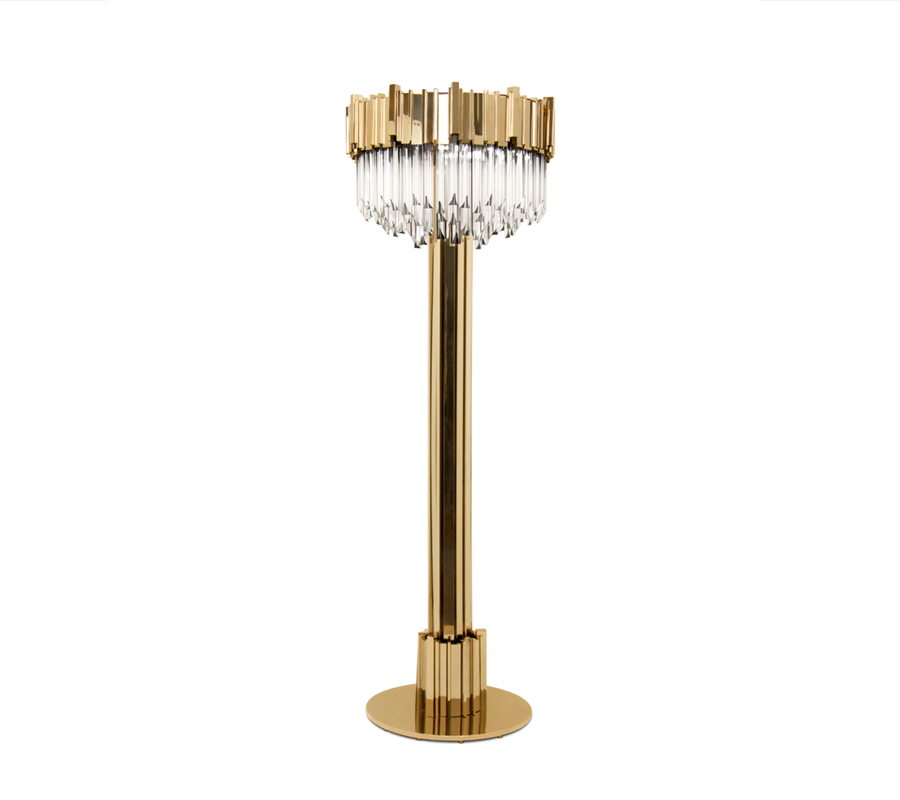 Hallway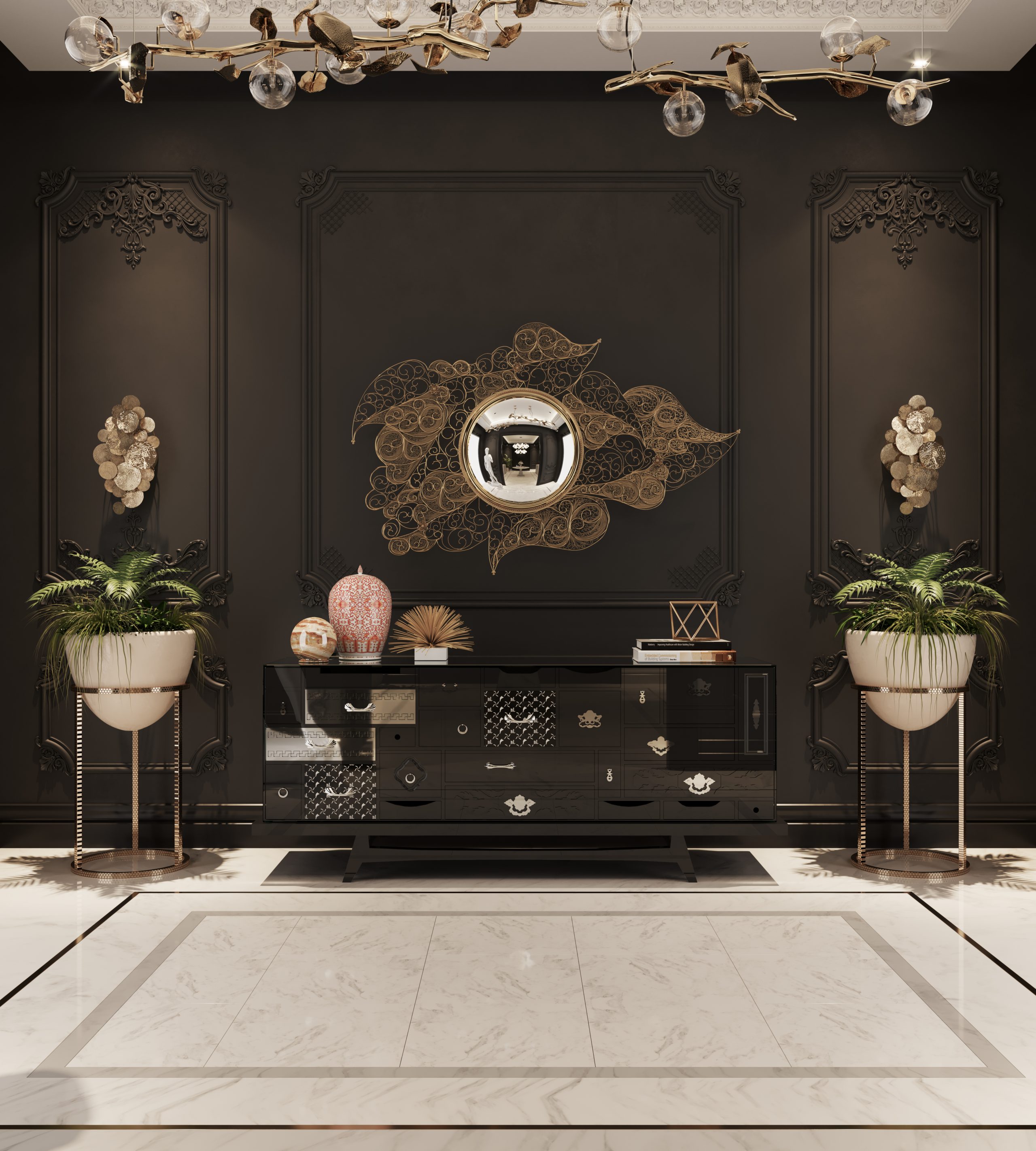 A luxurious hallway design is an optimal choice to set up the path to every room with richness and marvel your guests as they walk through your dazzling corridors. This ambiance has as its center stage the fantastic and detailed mirror that reflects the splendor of this area.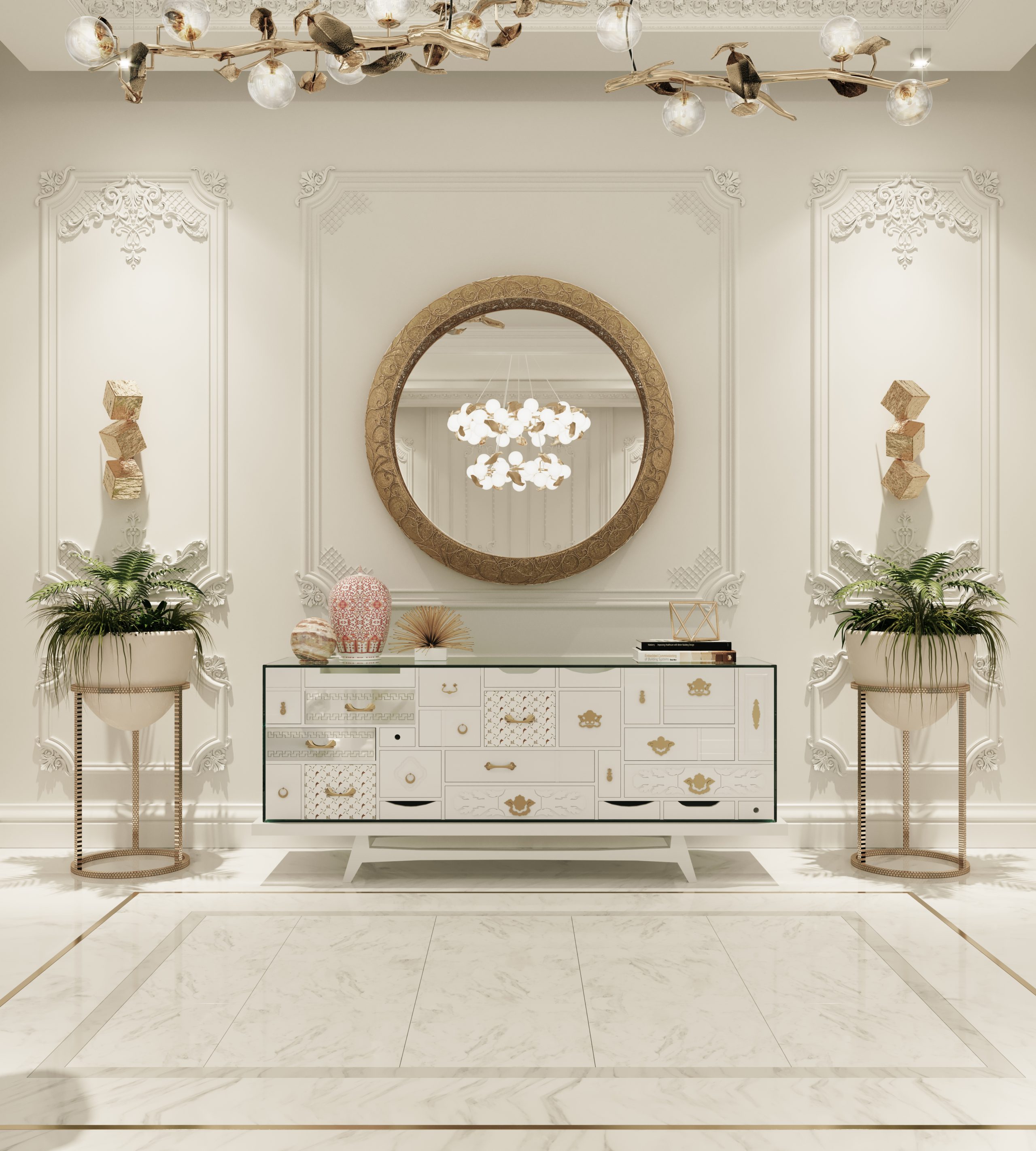 Apart from a magnificent design, the color palette selection for your hallway must be vibrant and appealing. As this hallway ambiance shows us, with clean and lively color tones this part of the house can obtain a new life.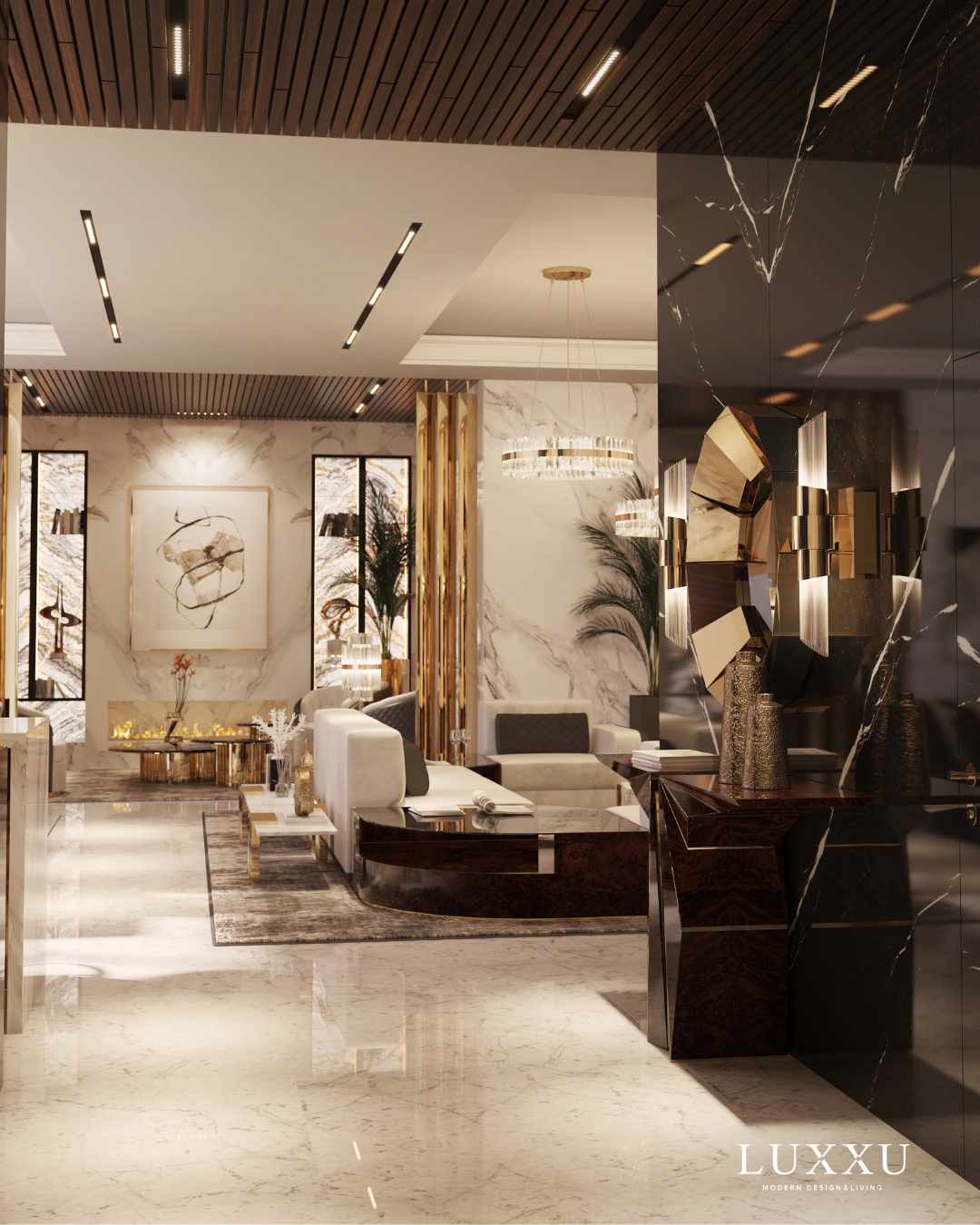 A hallway like no other must possess the masterful combination of uniqueness and luxury. This corridor has a strong presence in the whole apartment´s environment and the Luxxu´s Gold Darian Mirror reflects this passageway´s best characteristics.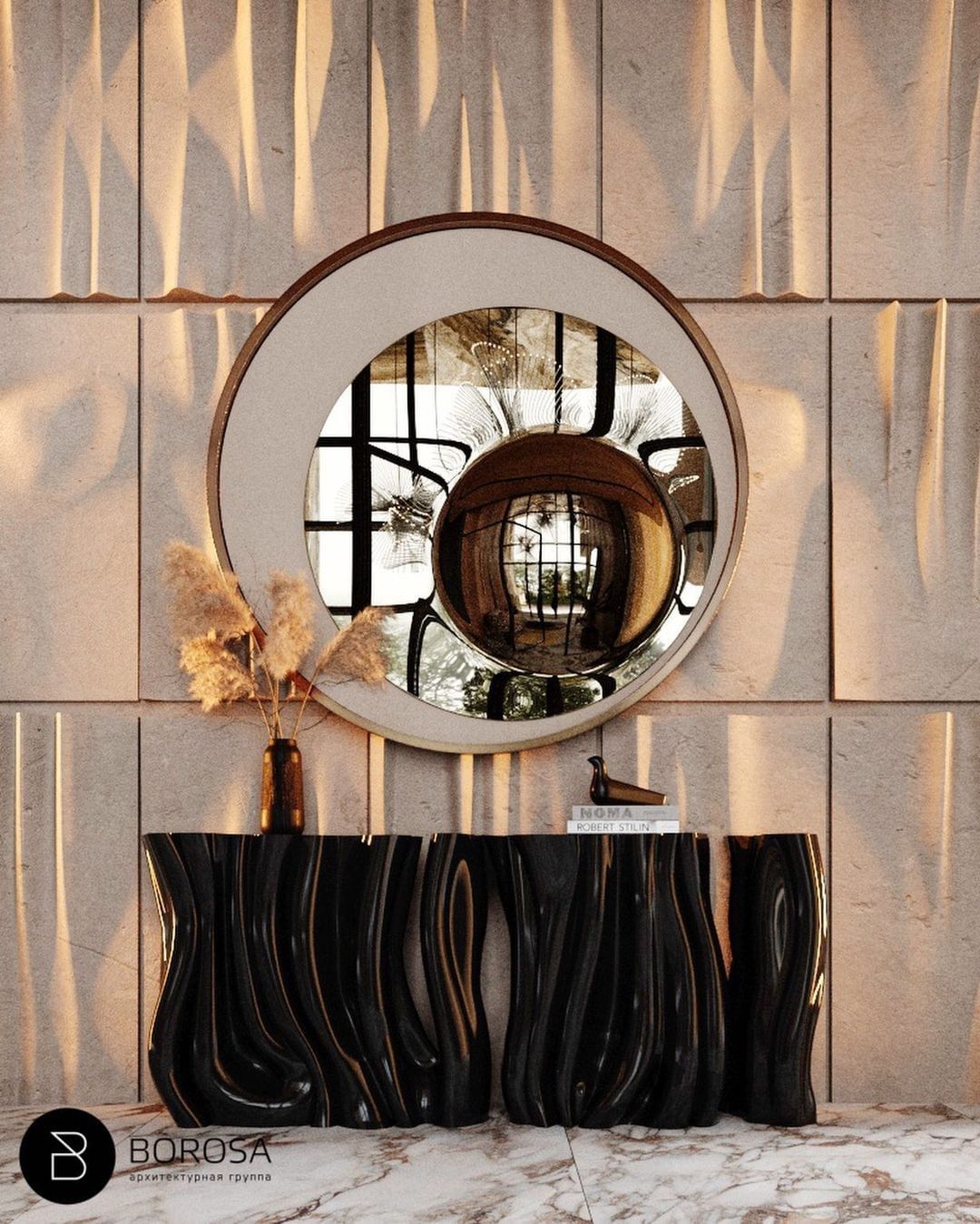 The passage to every room in your real estate should be filled with exquisiteness. This hallway ambiance is characterized by an opulent console that acts as the center of attention for every guest.
The wonders of a hallway design can be as versatile as you like, every single space has its own style and to have a piece that can be easily integrated is everything. The Poke Drawer Handle in this corridor design is one of those exceptional items that can adapt itself to any environment.
---
See also: Crackle Mirror
---
Dining Room
A dining experience like no other can be provided with a fabulous blend of spaces where the transition between them flows seamlessly and effortlessly. This dining room has been smoothly merged with the home bar and the luxury that surrounds this area is in pieces such as the Liberty Snooker Suspension or the Vertigo Dining Table by Luxxu.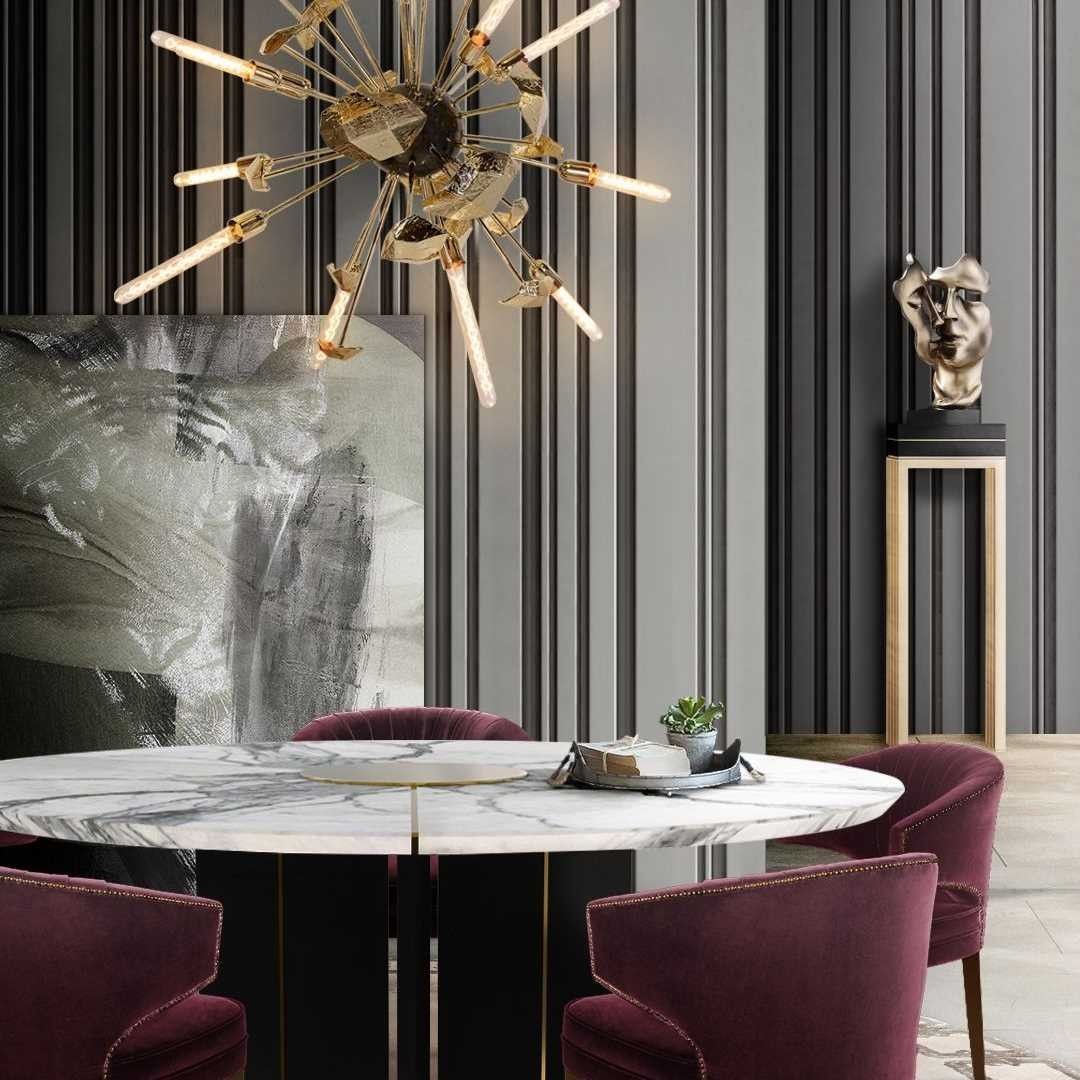 Fill your dining room with artwork to provide your guests with an experience that goes beyond the dining table. This dining room ambiance has the splendorous Algerone Dining Table taking center stage and is complemented with impactful art pieces such as the sculpture standing on the fabulous Vertigo Column.
Editor´s Choice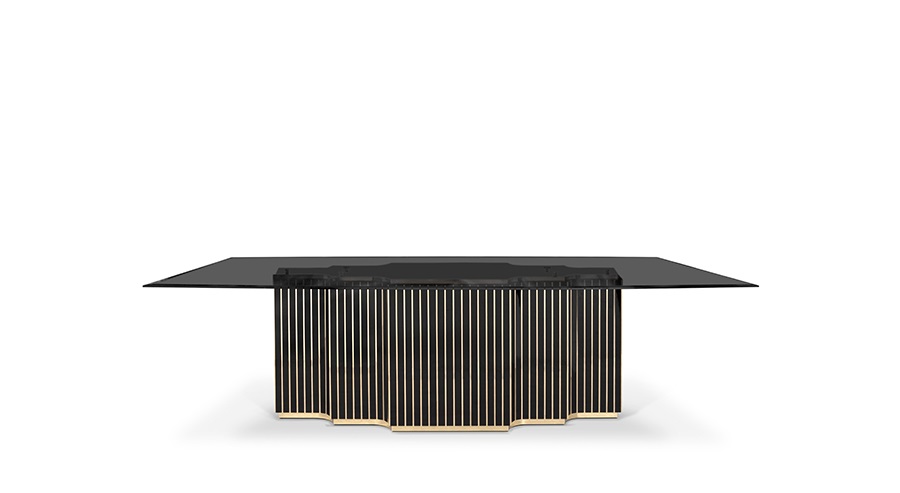 Kitchen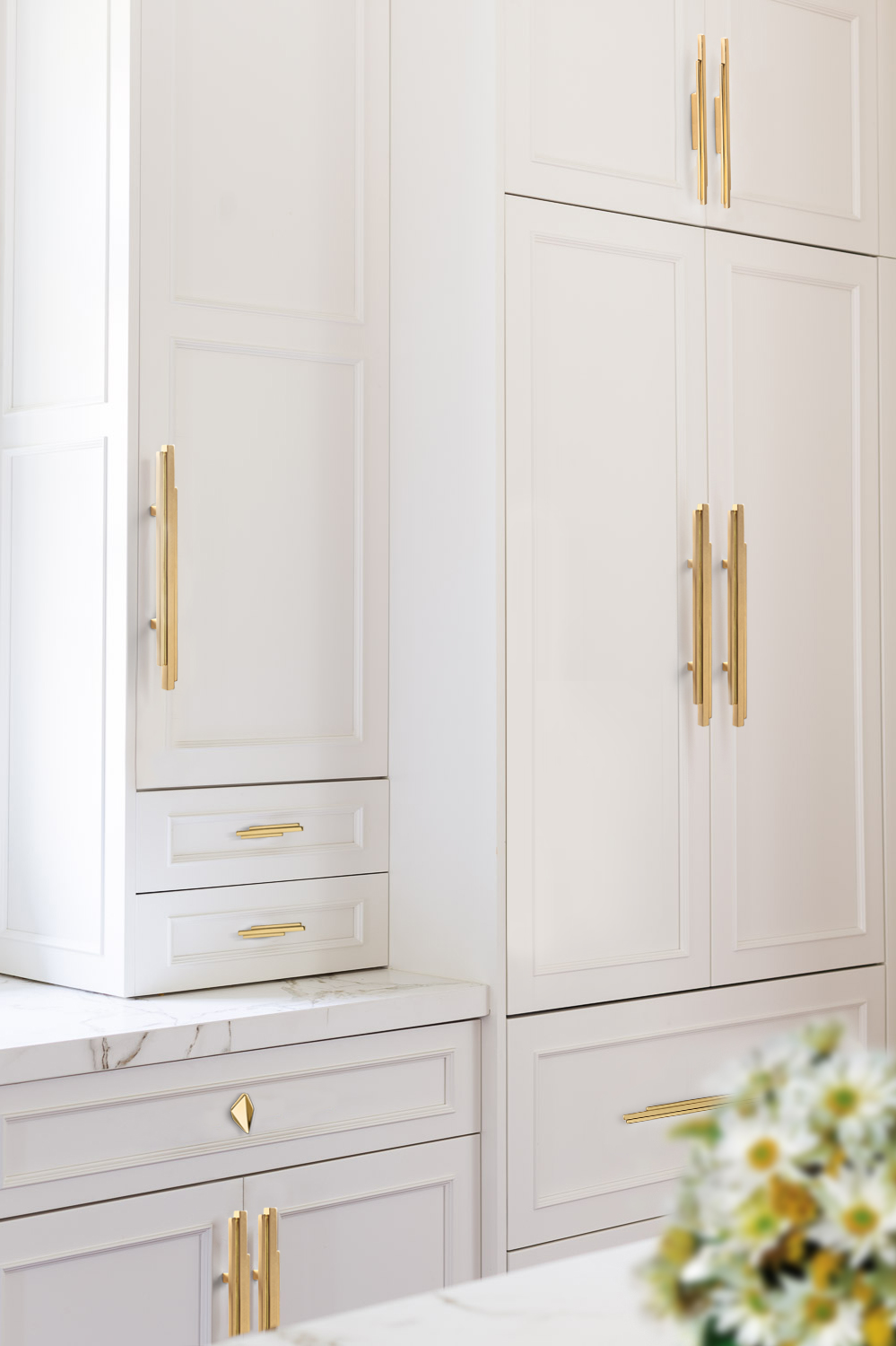 A modern kitchen deserves a majestic and elegant design, and the hardware selection is absolutely crucial for this style and approach to have the best result. PullCast´s Cosmopolitan Collection can provide this elegance in the form of the iconic Skyline Cabinet Handle as you can see by this clean kitchen ambiance.
Bedroom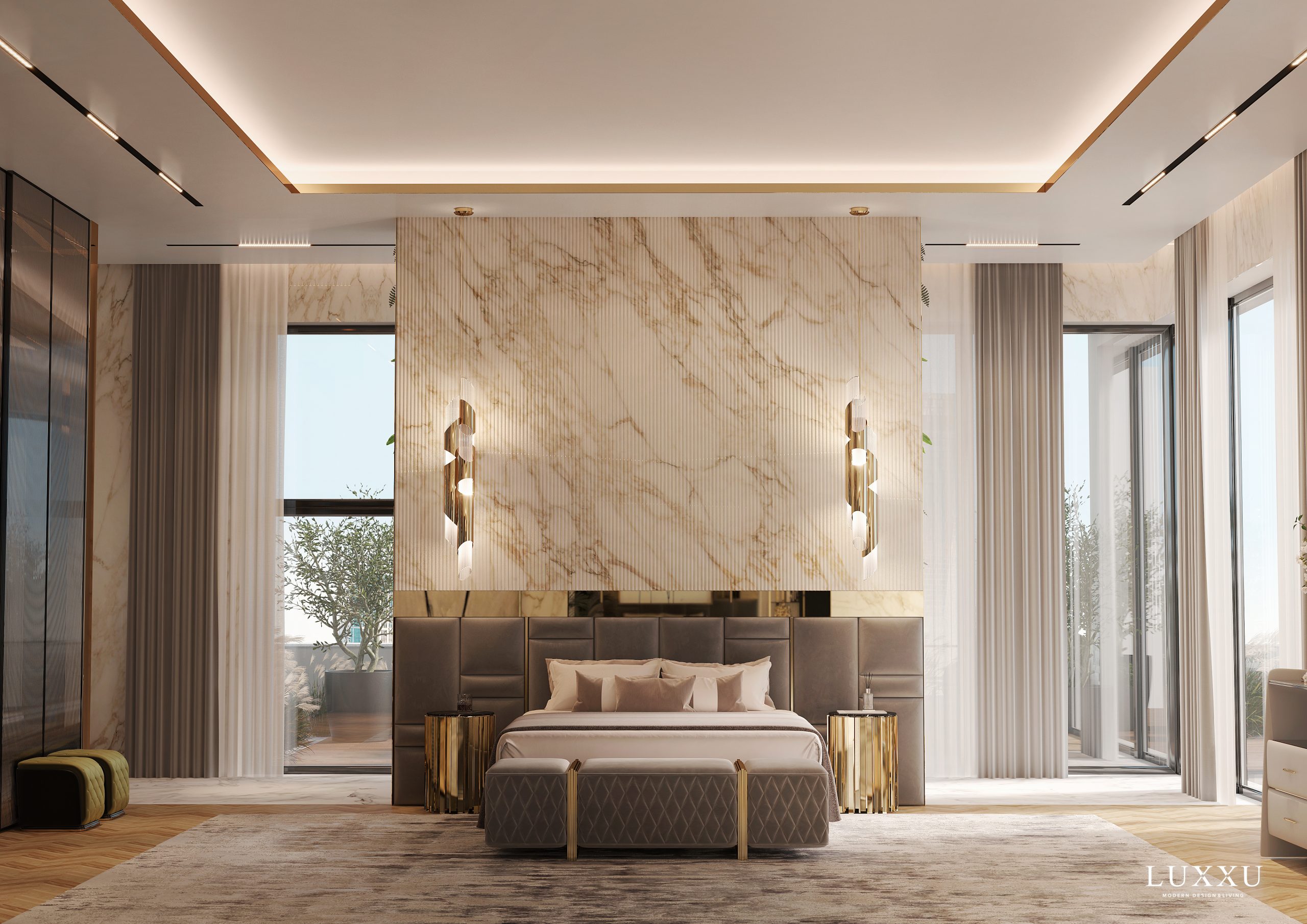 Class and opulence never go out of style, therefore, a classic approach can do wonders the interior design of every single room. Of course, the bedroom is no exception and this one really showcases richness and glamour in its purest form with the help of statement furniture in the form of the Château Bed.
---
See also: Charla XL Bed
---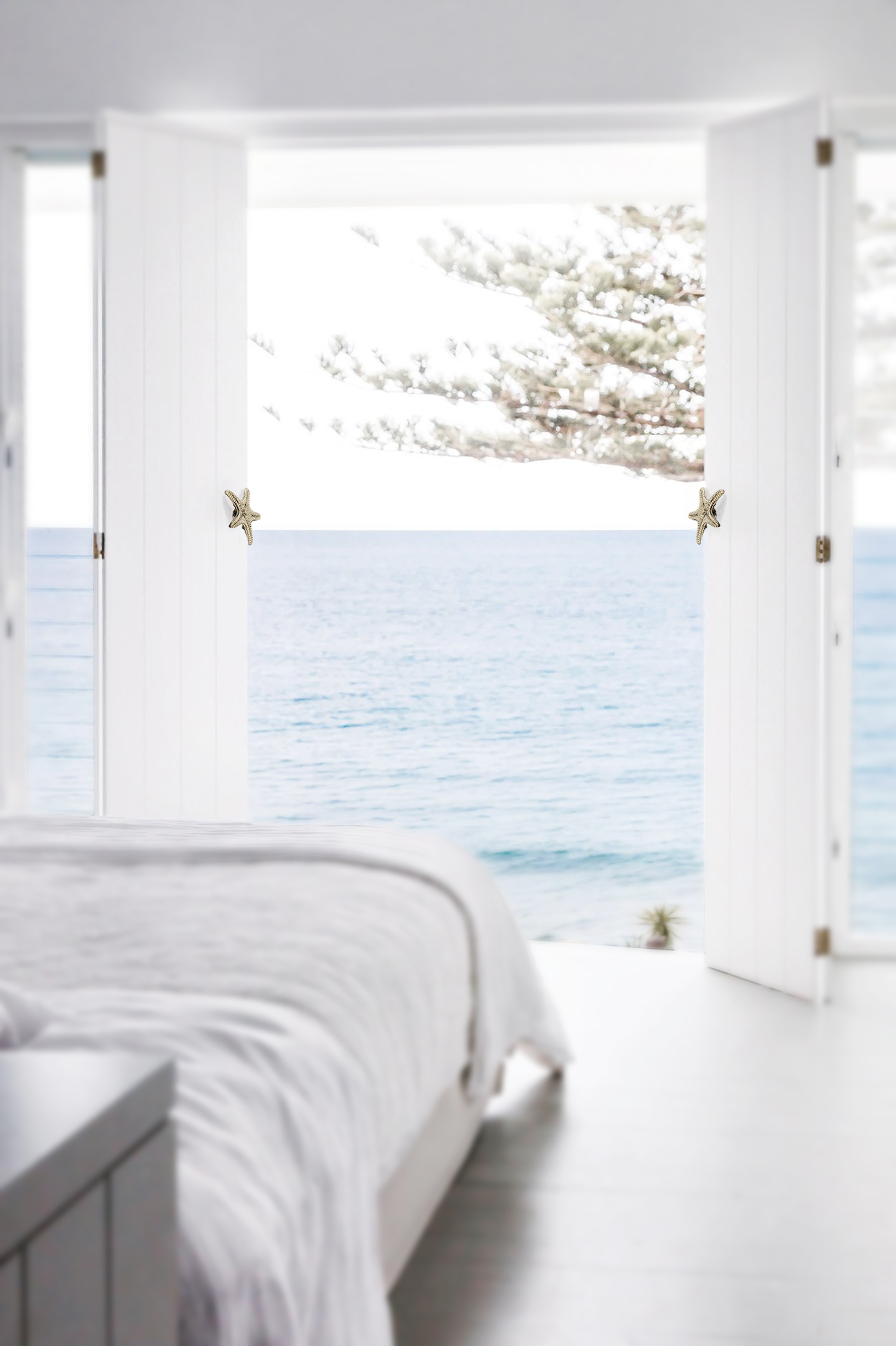 Nothing represents a jubilant summer house like an exotic bedroom design. This paradisical ambiance showcases a bedroom design with a beautiful ocean view that is opened to us by the unique Linckia Handle, a stunning hardware piece that is a part of PullCast´s Ocean collection.
Closet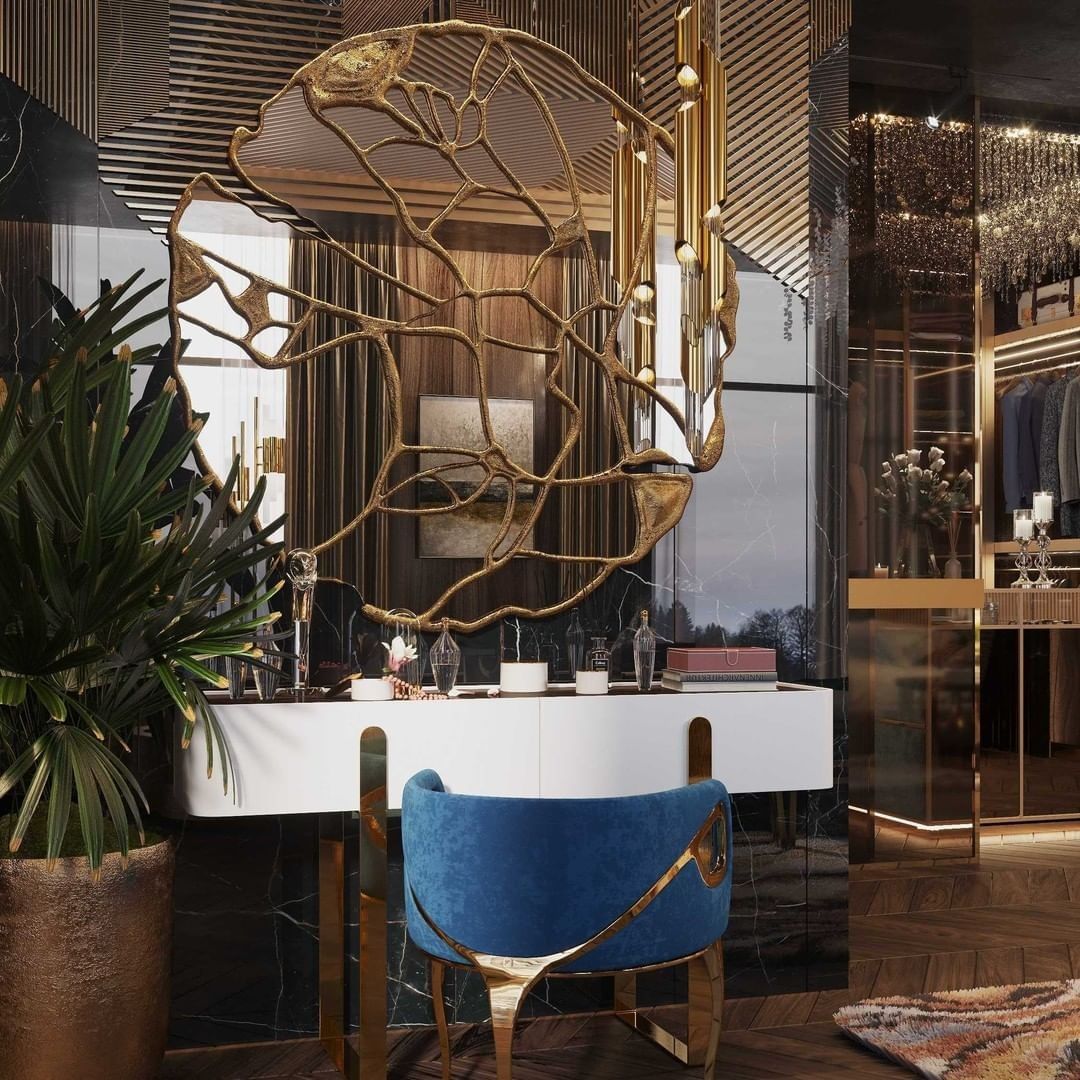 A closet space where you can have time to pick the perfect outfit is a place that deserves the very best decor with a luxurious touch. This wonderful dressing area is filled with high-quality materials and a mirror that makes the most powerful statement in this beautiful ambiance.
Bathroom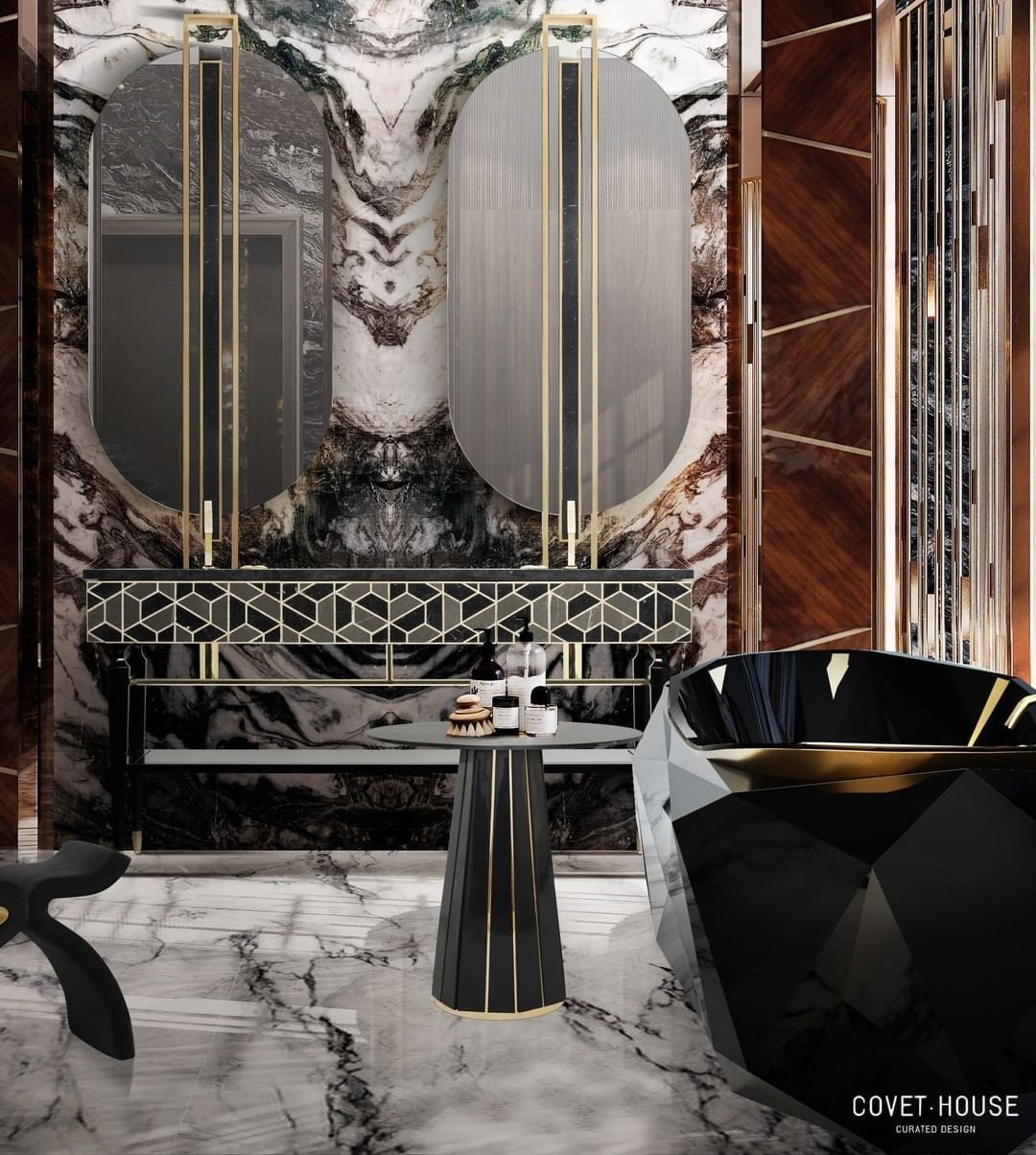 A bathroom is definitely a place where you want to combine functional décor with subtly luxurious pieces. The Darian II Side Table by Luxxu in this ambiance guarantees that this space has a valuable furniture piece all while dazzling everyone with the Darian Collection´s iconic lines.
Kid´s Bedroom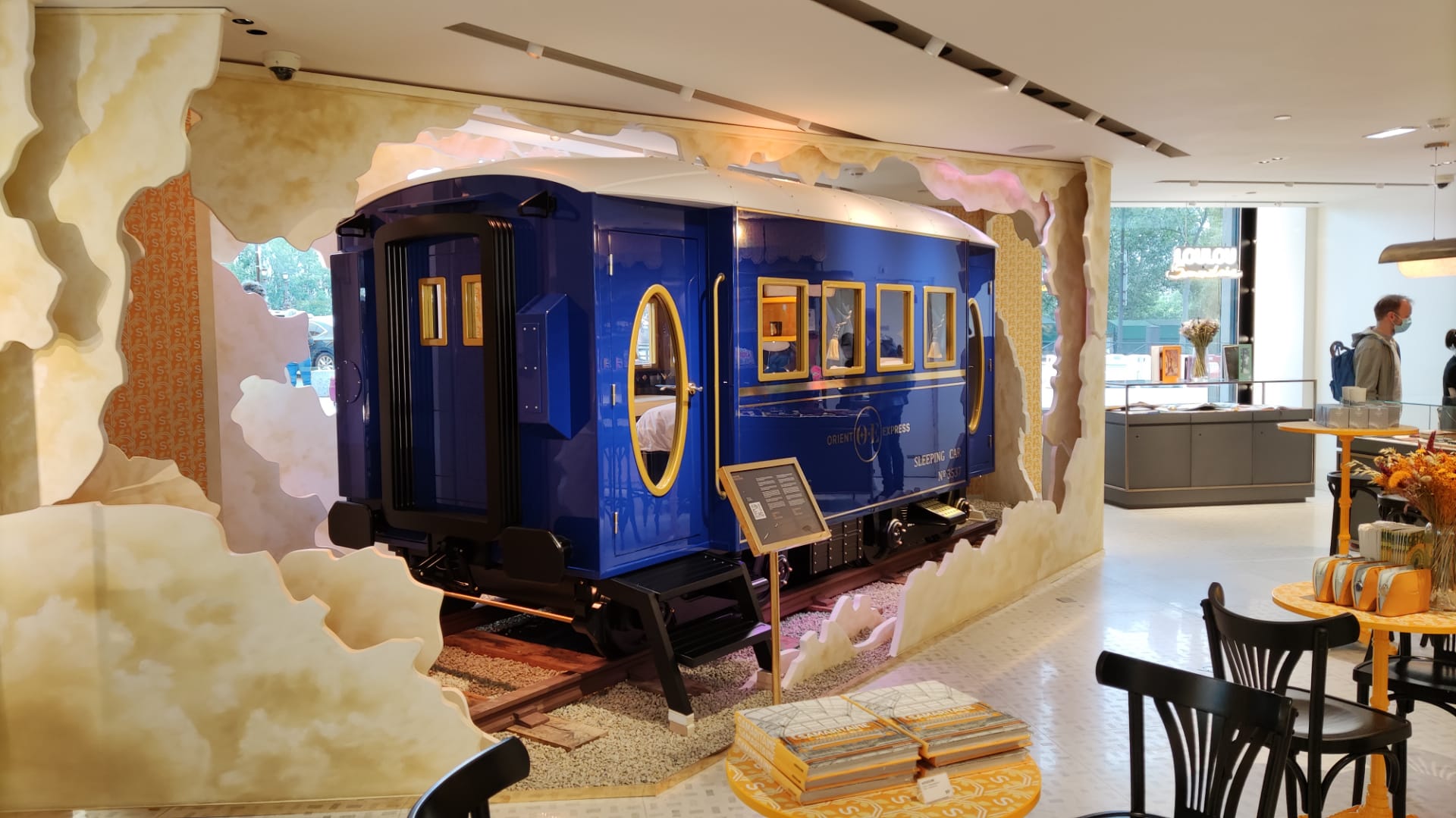 Every kid´s bedroom should have a thematic component attached to its design and what better way to do that than with a one-of-a-kind bed. The Oriental Express Bed by Circu can be considered more than a simple bed, this is a furniture piece that can provide a wholesome and adventurous experience for any child.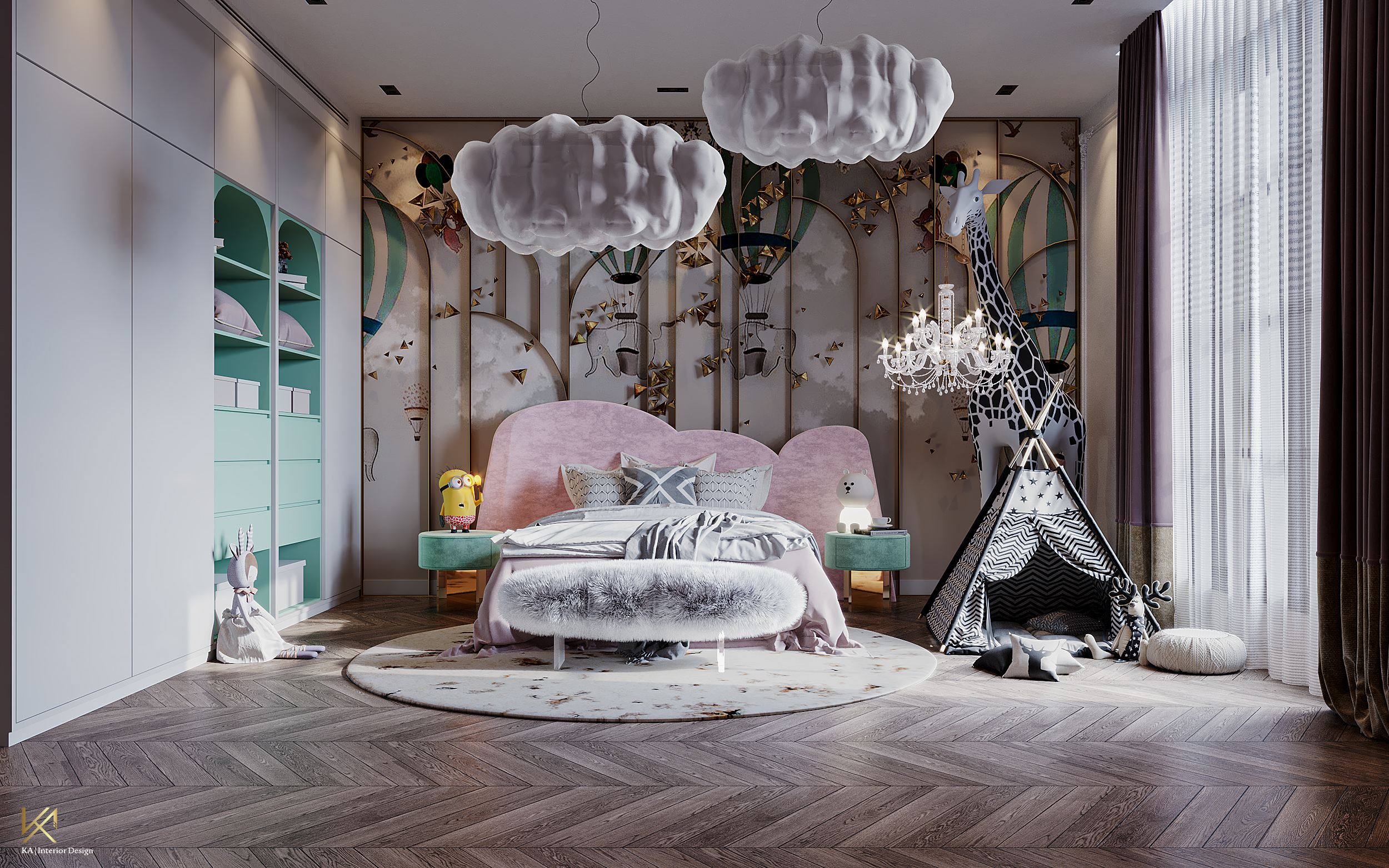 Blend a diversity of styles in your child´s bedroom, having a versatile ambiance is one of the best possible qualities to possess in any room, and with the cloud lamps, the distinctiveness of the bedroom´s environment will never fade away.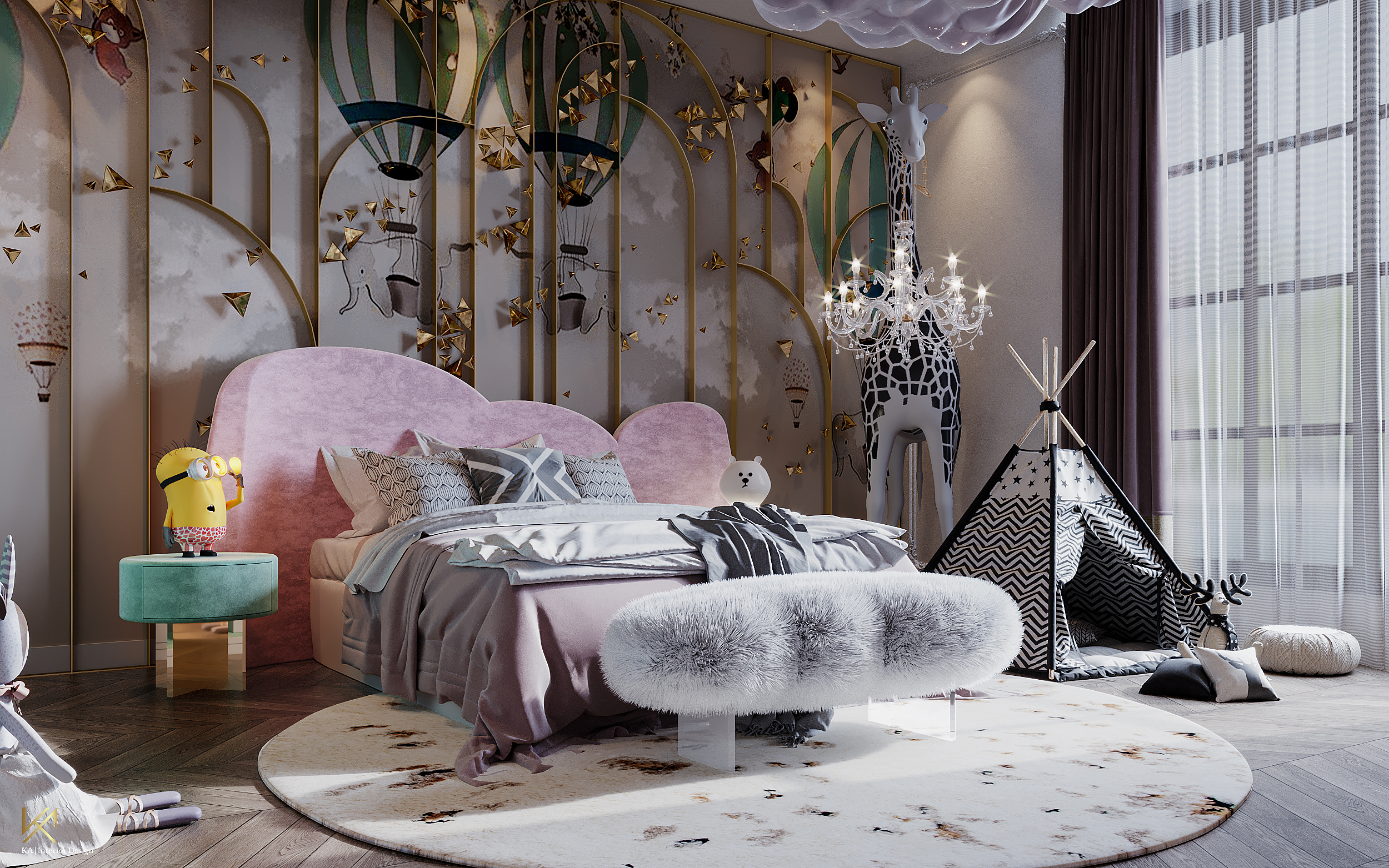 Along with the cloud lamps, this setting is also composed of the cloud bed that harmoniously and naturally blends with the lamps bringing cohesiveness and an extra touch of creativity to this magical bedroom.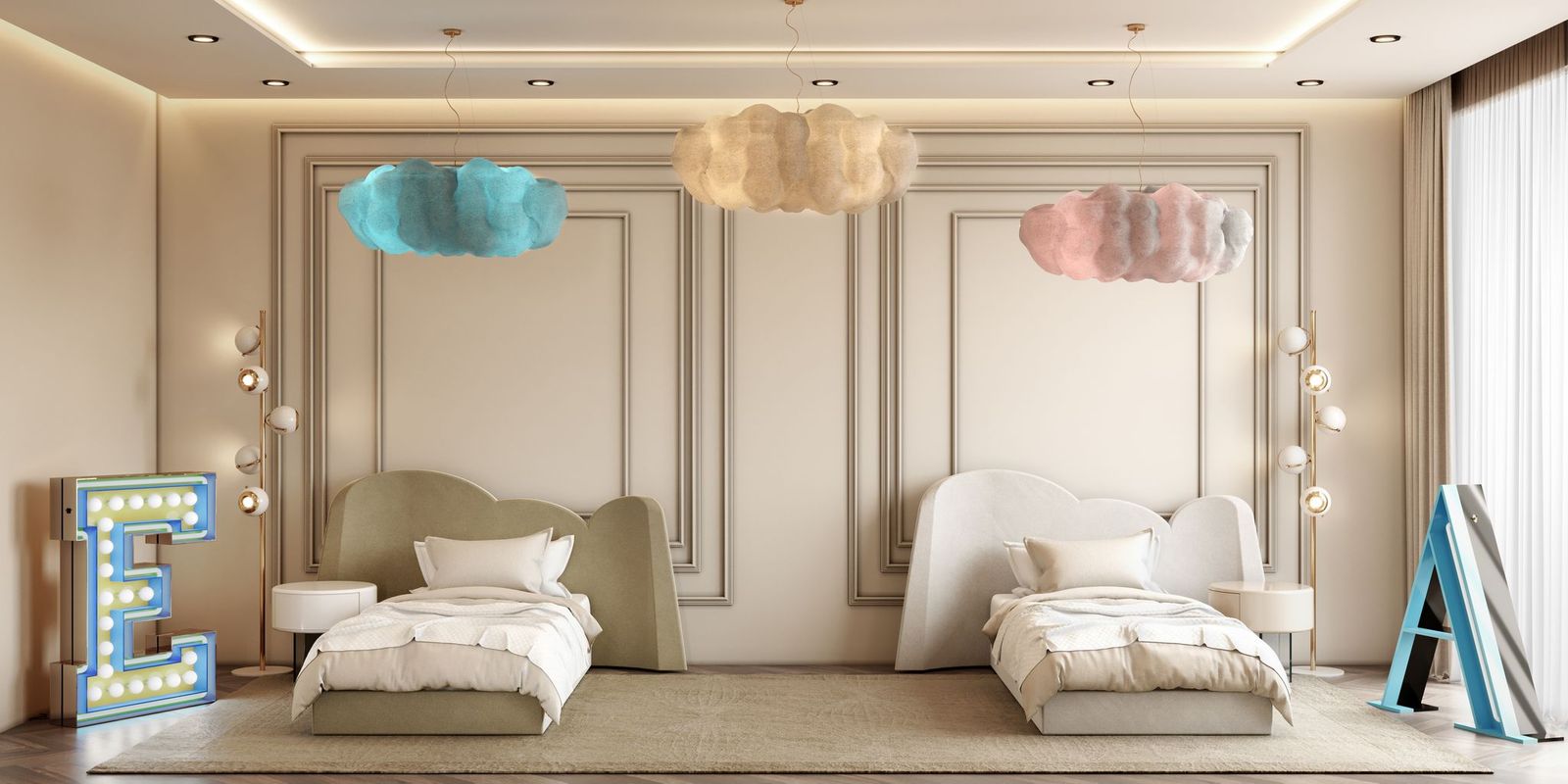 A spacious bedroom combined with a neutral-toned color palette is a proper way to transform any ambiance into a blank canvas where the cloud collection and the dynamic and eye-catching letters give this bedroom a modern and stylish vibe.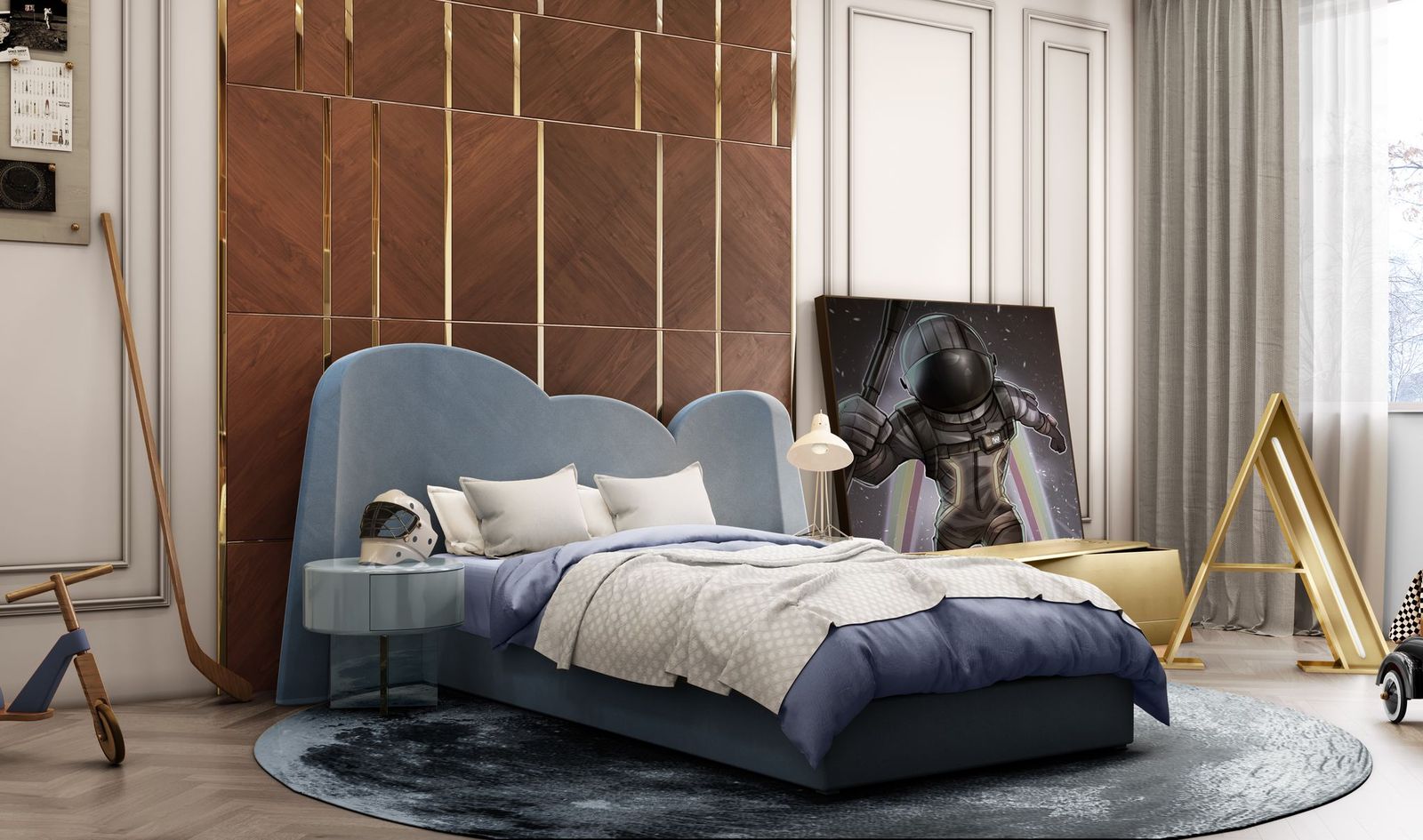 Deliver the best floor décor possible to your child´s bedroom. The wonderful décor for this room is influenced by the concept of space and astronauts and the Moon Rug seamlessly integrates this unique and superb ambiance.
---
See also: Contemplate These Exquisite Kid´s Bedroom Design Ideas
---
If you enjoyed this article regarding Blossom Your Interior Décor With These Exquisite Inspirations then make sure to check out our socials to find news, inspirations, and more interior design ideas: Pinterest | Facebook | Instagram.
< ?php get_footer(); ?>