Now that iSaloni is over, it's time to remember what happened at this event. We present to you the best lighting booths from Euroluce 2019.
Not surprisingly, whenever we enter iSaloni, we see great scenarios for every hall we go through. This year was no exception. Among many brands that have presented the best of their collections, we highlight some that were the most impressive this edition of Euroluce.
LUXXU
It was inevitable to walk past the LUXXU booth and not see that 4-meter high chandelier, the iconic Empire XL. The McQueen collection was also very eye-catching and fit perfectly in the middle of so much beauty of lighting. The craft techniques with which our pieces are made were clearly visible in each corner of the stand. We hope you have enjoyed every detail we presented to you.
Sans Souci
The exhibition "Lighting Moments" was presented by Sans Souci at Euroluce 2019. The pieces that were exhibited, offer an unconventional combination of materials and their contrasts, which gives rise to unique works and combinations of lighting, as the brand has accustomed us to.
Lalique
Pierre-Yves Rochon is known worldwide for his work as an interior designer for luxury hotels. His dominant knowledge of European classicism that is at the center of all his work is recognized worldwide. For this reason, the luxury brand Lalique decided to join forces with this giant design to create a stunning new chandelier. The impressive collaboration between Lalique and Pierre-Yves Rochon was on display at Lalique's stand at Euroluce 2019. In total, Lalique presented two new lighting pieces which were Perles designed by Pierre-Yves Rochon and Plumes, which were placed against the installation of its classic lighting projects, including the Champs-Elysees Chandelier and the Poséidon lamp.
Preciosa Lighting
Preciosa is a luxury lighting brand with unique crystal chandeliers and lighting designs that adorn luxury hotels, royal palaces, private homes and yachts around the world. They use high-quality materials such as Bohemian Crystal in combination with 21st-century cutting-edge technologies and the ability of their glassmakers to achieve perfection in every model they present. Every year they have a big and splendid booth, full of life and harmony at the same time. This year was not far behind.
Manooi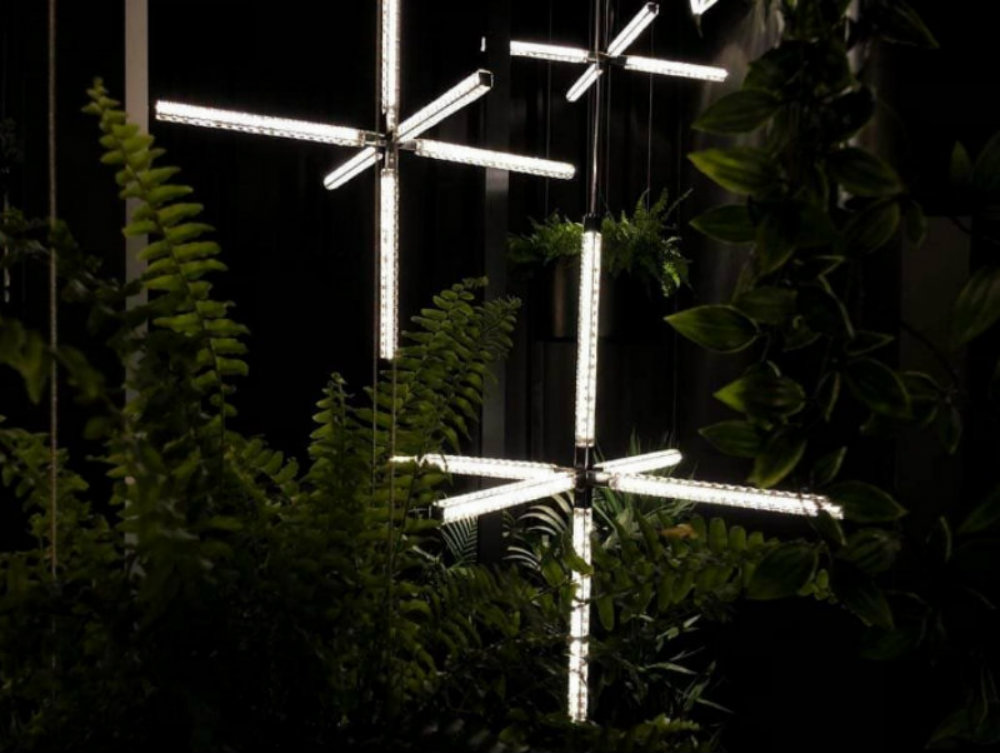 Manooi has launched a new and exclusive collection of crystal lighting. Continuing to invest in innovative technologies while still remaining true to the value of the craft approach to production, they introduced the next generation of impressive light creations. It was a bad mark that surprised us with the presentation of its stand.
It was another year full of news and full of awesome models to see. iSaloni is known for having the biggest and most recognized of lighting and luxury furniture design in the world, so we wanted to show you which were the best lighting booths from Euroluce 2019.
You might also like
Three lighting designs by Luxxu