Be Inspired By These Luxurious Ambiances => Inspiration is the key to the beginning of any luxurious interior design. Luxxu is absolutely aware of this and has compiled incredible diverse ambiances to inspire you when it comes to your interiors. Every room is unique from the bathroom to the bedroom and living room you will not miss the slightest bit of exquisiteness and luxury. Come with Luxxu Blog as we show you some of the options we selected for these luxurious ambiances.
See also: The Burj Collection – A Symbol Of Modern Age And Luxury Combined

Living Rooms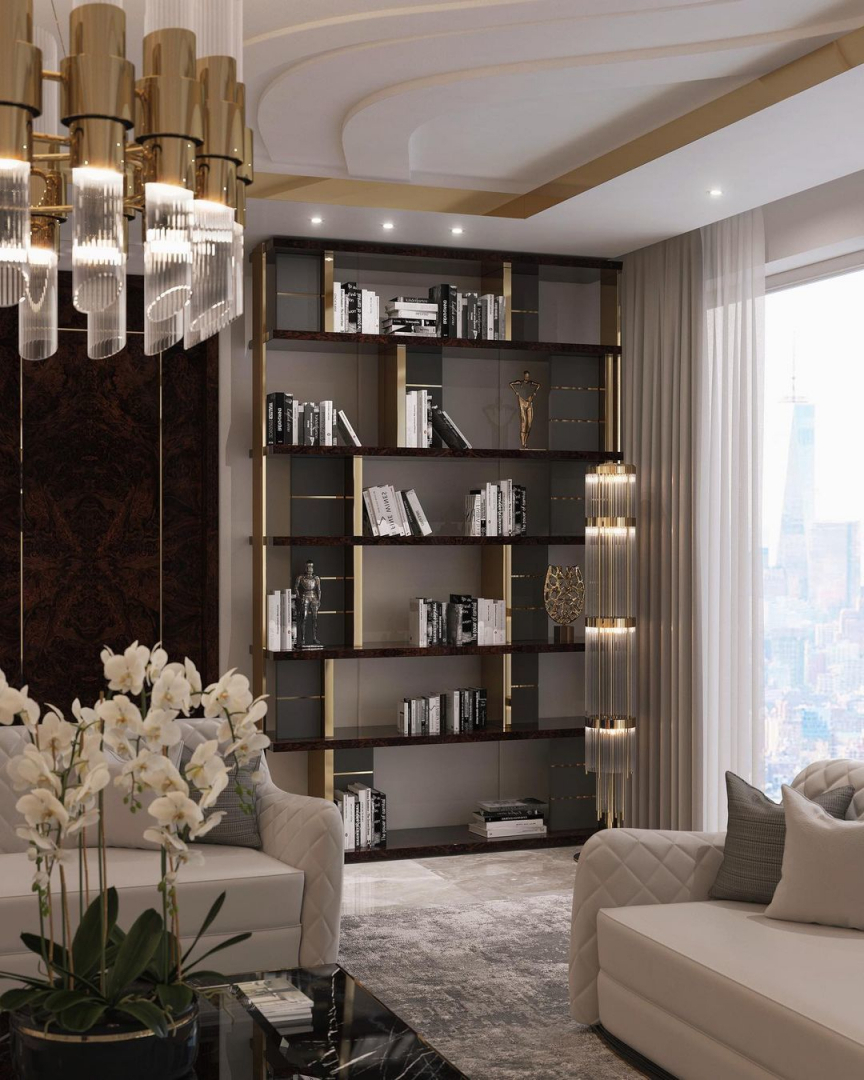 The living room is without a doubt one of the most important places in any house. It is the place where you may spend a lot of your time and of course you want to spend that time surrounded by the utmost luxury. Every piece has a very important role when it comes to merging culture and knowledge with tremendous excellence you may do so in the form of the wonderful Lloyd Bookcase all while achieving an appealing and luxurious ambiance and making a lasting strong impression.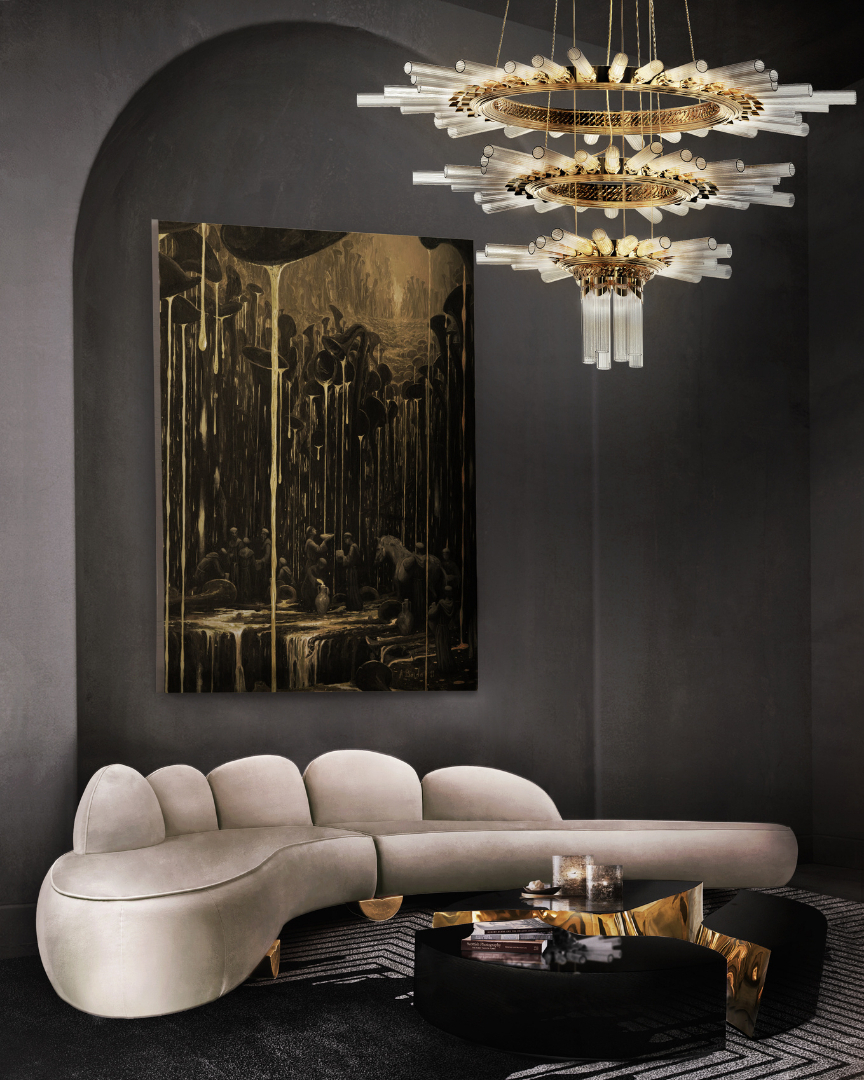 Nothing sets a luxurious living room apart like exclusive statement pieces. You should always be bold when it comes to your living room décor and go for daring solutions that empower your interior design and grant you some stunning aesthetics like Luxxu´s stunning Majestic Chandelier, a masterpiece that looks undoubtedly unique in any environment.
Space planning is of the utmost importance when we are talking about your living room, fitting the right pieces in the right places really brings a whole new dimension to your interior décor, take advantage of the brightest spots and create an exclusive ambiance to transmit a luxury lifestyle. Highlight your spacious ambiance in original fashion with a piece like the Saboteur Swivel Single Sofa to create that unique dazzle not a lot of rooms can get.
See also: Charla Stool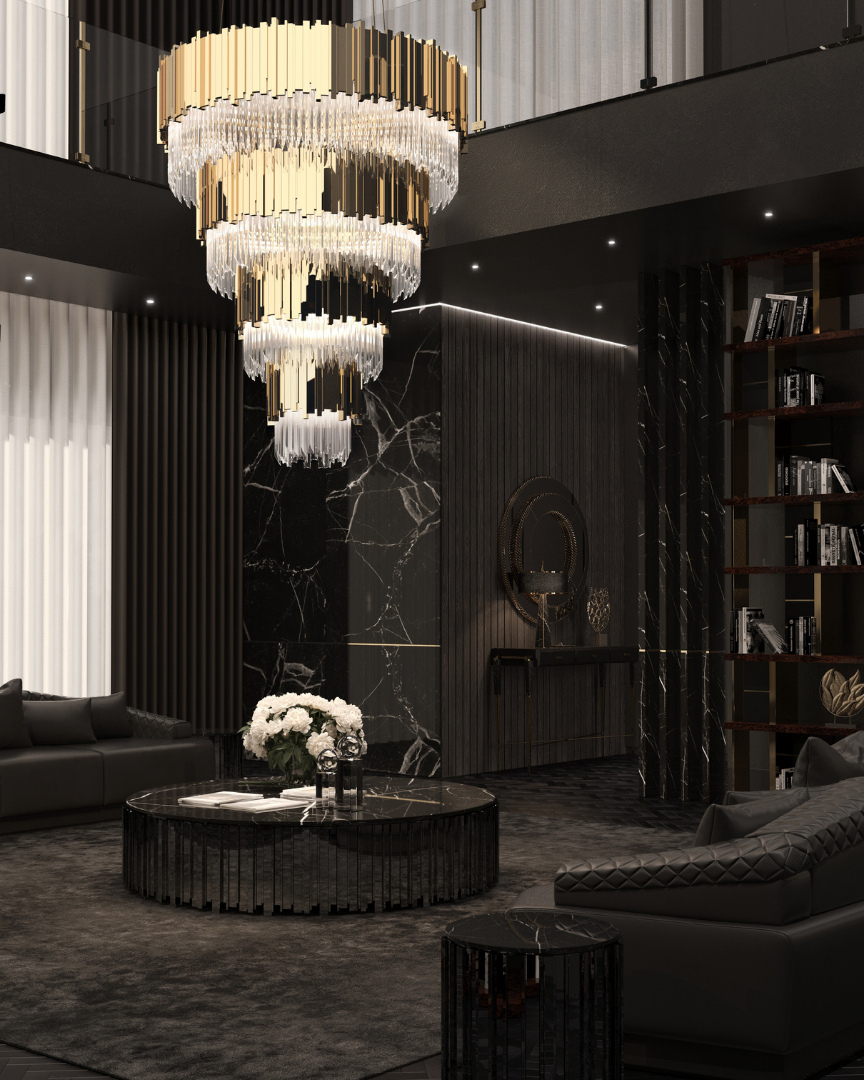 A modern living room must be a showcase of luxury and design brilliance. Bringing dazzling and iconic elements to the mix such as the Empire Chandelier is what will make your living room set itself apart from any other. A dark color palette will transmit exclusiveness and contrast with golden elements that can add a special flair that will catch eyes at a simple glimpse.
Make the most of your living room space. When it comes to a wide and spacious living room design, long yet luxurious furniture such as the Vertigo Center Table will do wonders, elements like these perfectly fit the room´s dimensions and create a dazzling and breathtaking ambiance that will leave anyone speechless by the manner and class in which every single element blends harmoniously together.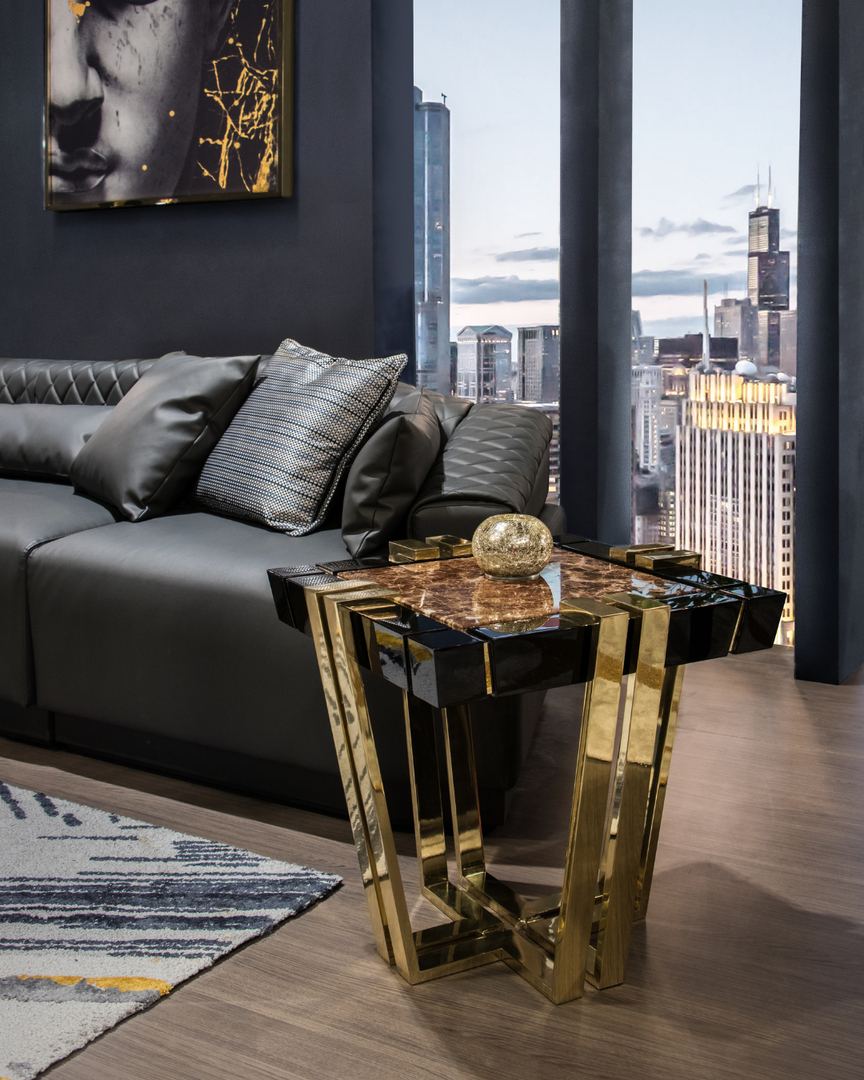 Be bold in respect to your living room. Combine modern pieces like Luxxu´s extravagant Apotheosis Side Table that can make a true statement in your space, you can also bring stunning artwork to provide your living room with an exclusive touch and an essence that transmits uniqueness.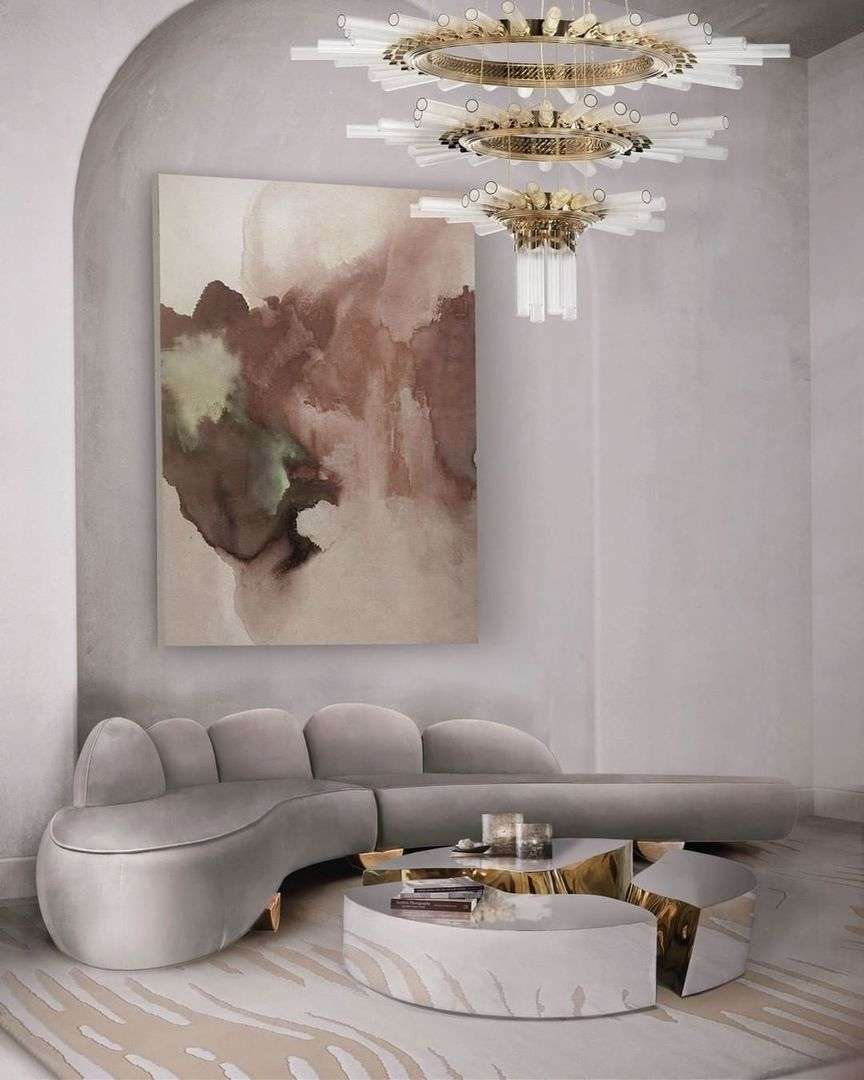 A gracious and light approach can do wonderful things for your living room design. A bright color palette is a perfect manner to achieve a clean ambiance. Combine golden elements with a stunning interior design selection to empower your living room with an exquisite touch, in fact, a piece like the Majestic Chandelier with gorgeous light-toned finishes is a fantastic solution to integrate a luxurious piece with a clean look in your living room décor.
See also: Charla Dining Chair
Closet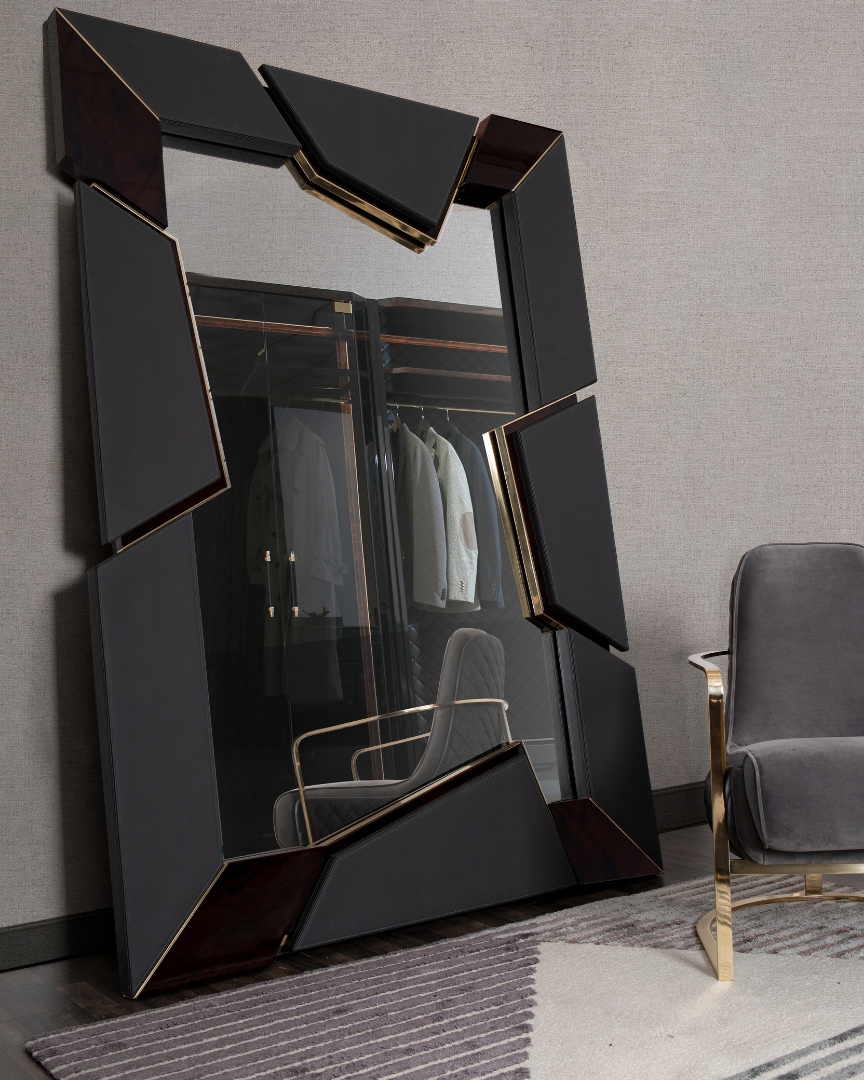 When you look good you feel good. Your closet area is the perfect place to check yourself in style and glam, enjoy the incredible functionality allied with the utmost luxury and check yourself in the beautiful Athos Mirror as you get ready to showcase a stylish look that can not go unnoticed.
Bathroom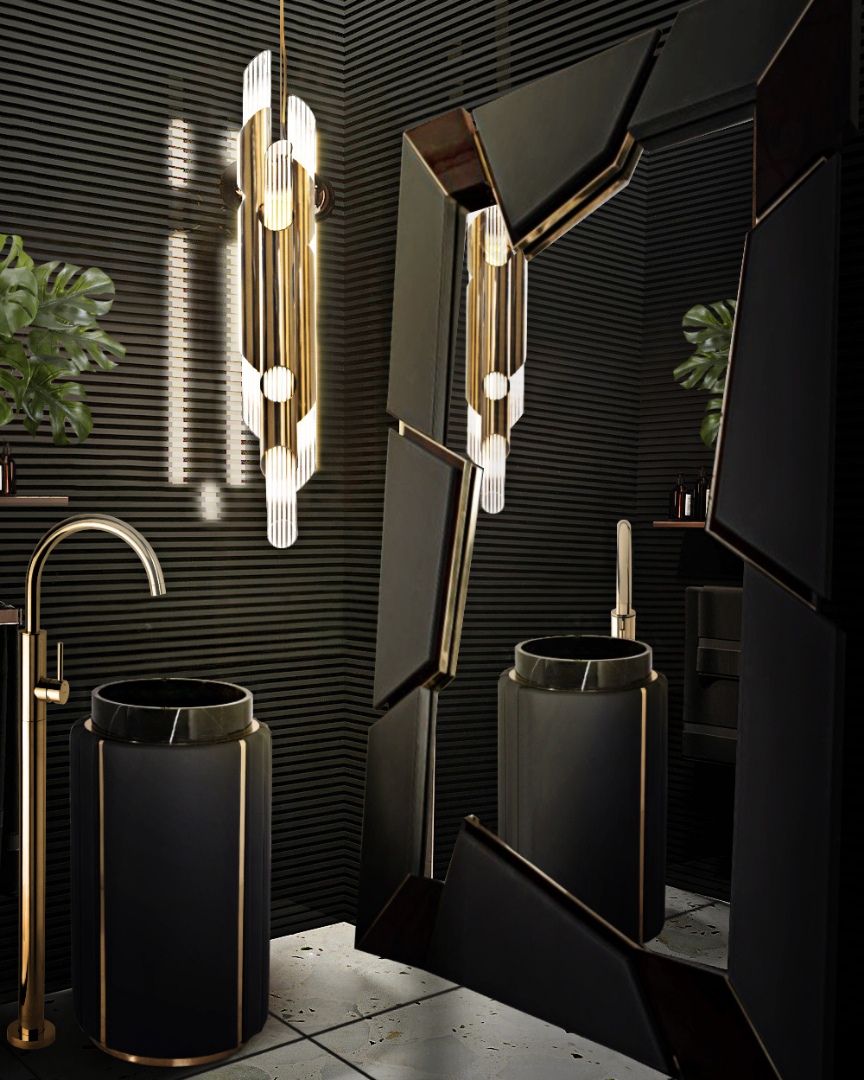 When it comes to bathroom design, we can present several options such as glamourous, simple, or colorful decor. However, luxurious bathrooms have another charm, reminiscing a 5-star spa. A modern bathroom must contain the best and most refined materials all throughout its décor and great lighting from Luxxu´s Draycott Pendant combined with darker tones can have a stinking impact and set your bathroom design apart from what is a typical bathroom design looks like.
Home Office
In recent years the home office has become an increasingly important part of any household. A luxurious workspace where you can feel inspired to do your best work. Going for a more neutral color palette is perfect to convey exclusiveness and luxury and to give your room a more professional look you may consider adding gorgeous office furniture in the form of the Apotheosis Desk.
Home Bar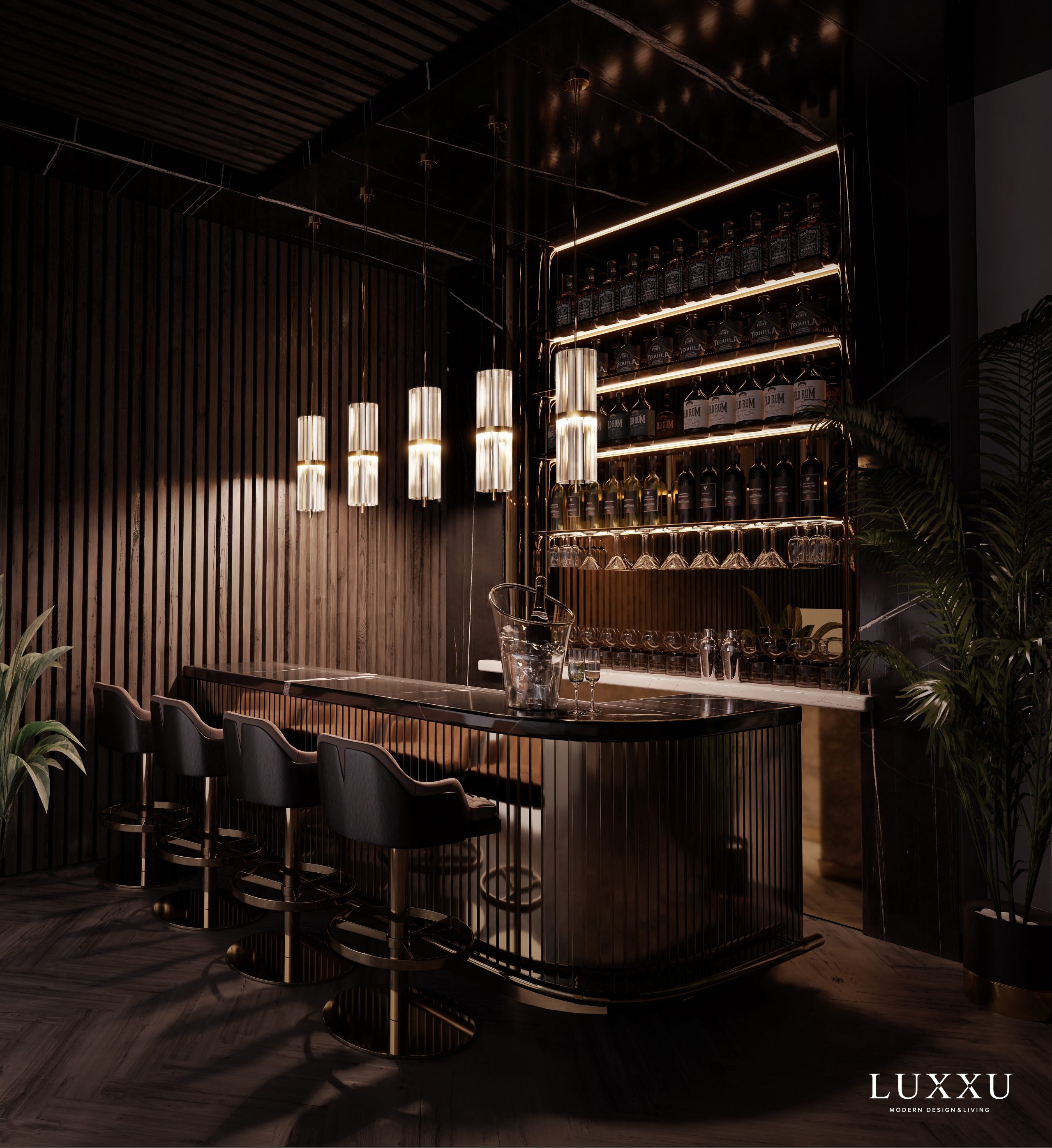 A home bar is a place that deserves real luxury and attention to detail, this part of your house acts as a major display of a luxurious lifestyle and you want to present it with the most stylish and functional upholstery such as Luxxu´s Charla Swivel Bar Chair, complement this bar design with statement pendant lighting and you can have a strikingly beautiful and wholesome home bar design.
Bedroom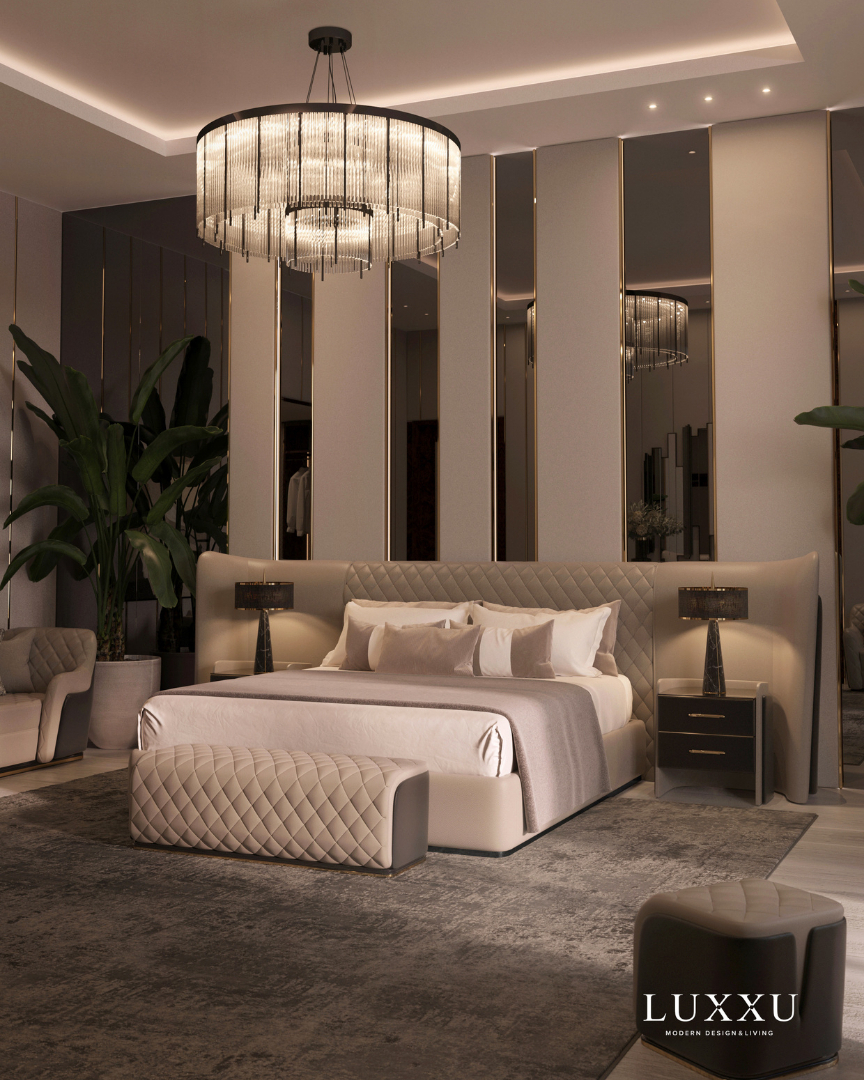 There is nothing better than enjoying a luxurious night of rest. Your bedroom is a place that deserves nothing but the best when it comes to its interior design, it is crucial that luxury and comfort go hand-in-hand in this part of the house so that you may create an extremely appealing environment, to do so, you may go for a statement bed like Luxxu´s Charla XL Bed.
See also: The Perfect Home Bar – A Guide To A Luxurious Toast 
If you enjoyed this article regarding Be Inspired By These Luxurious Ambiances then make sure to check out our socials to find news, inspirations, and more interior design ideas: Pinterest | Facebook | Instagram.
< ?php get_footer(); ?>