Austin Mirror Essentials With LUXXU => Austin, today we are going to show you a selection of amazing mirrors! As beautiful as they are useful, these astonishing pieces will greatly improve your designs! Take your time and imagine seeing your amazing reflection through these master-crafted mirrors.
---

---
Austin Mirror Essentials With LUXXU
Few can resist taking, at least, a quick look while passing through them. And there are always those that spend large amounts of time in front of them. This being said, they are essential pieces in every space!
Hence, choosing the perfect mirror isn't as simple as one might think. Austin, here are some designs to inspire you and help you during this intricate task. Enjoy!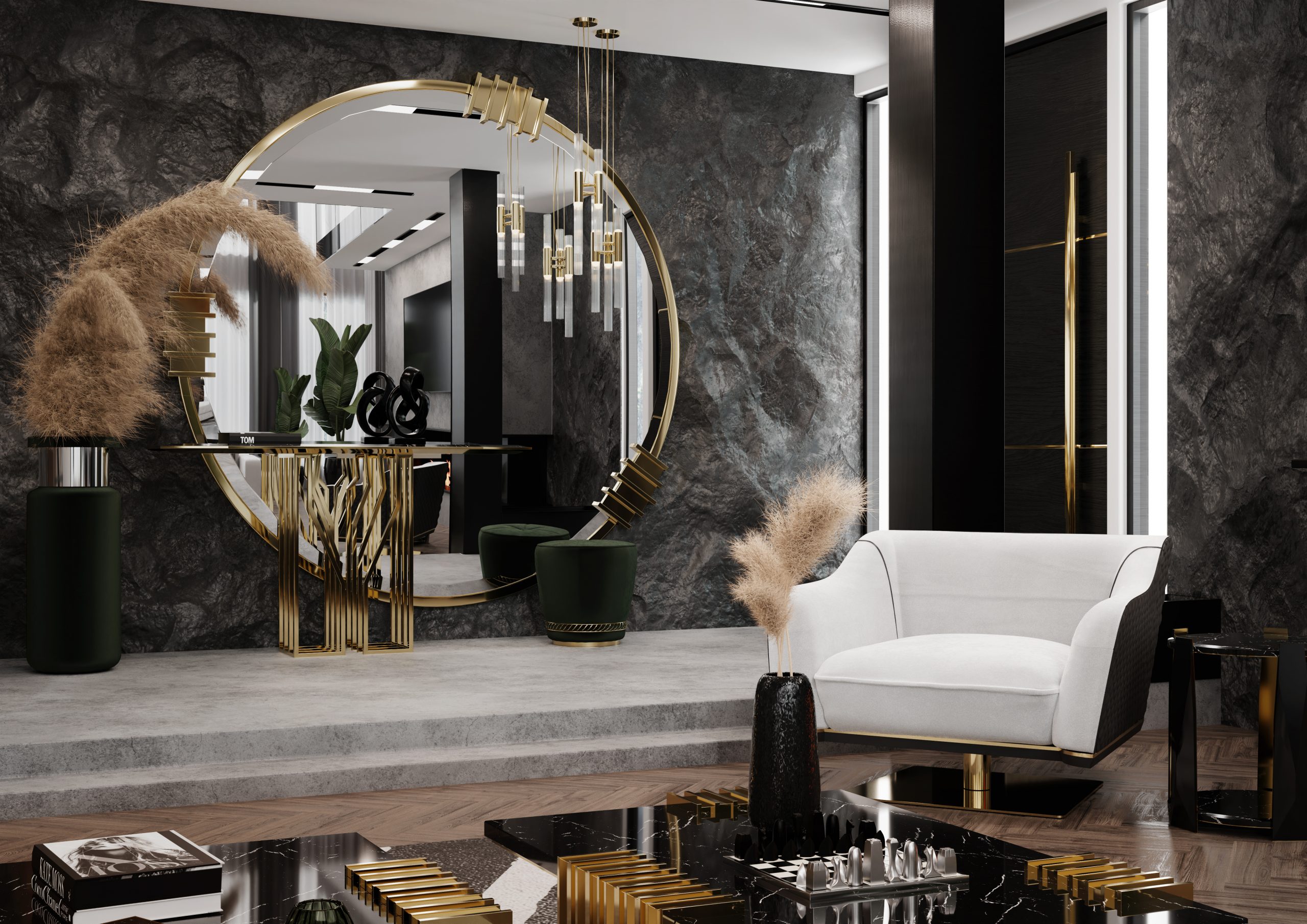 There is nothing like a dark ambiance to highlight shiny and bright pieces. In this amazing case, it's LUXXU's Vertigo Mirror that is stealing the show! This versatile piece, with all of its magnificence, easily draws all the attention in the room (before redirecting it to its stunning reflex, of course). In short, if you would choose to acquire it, brace yourself for being lost in it for a while.
Get the look
Something truly remarkable about this piece is that it simply won't let its simple design get in the way of attracting every eye in the room. A fantastic feast for the eyes!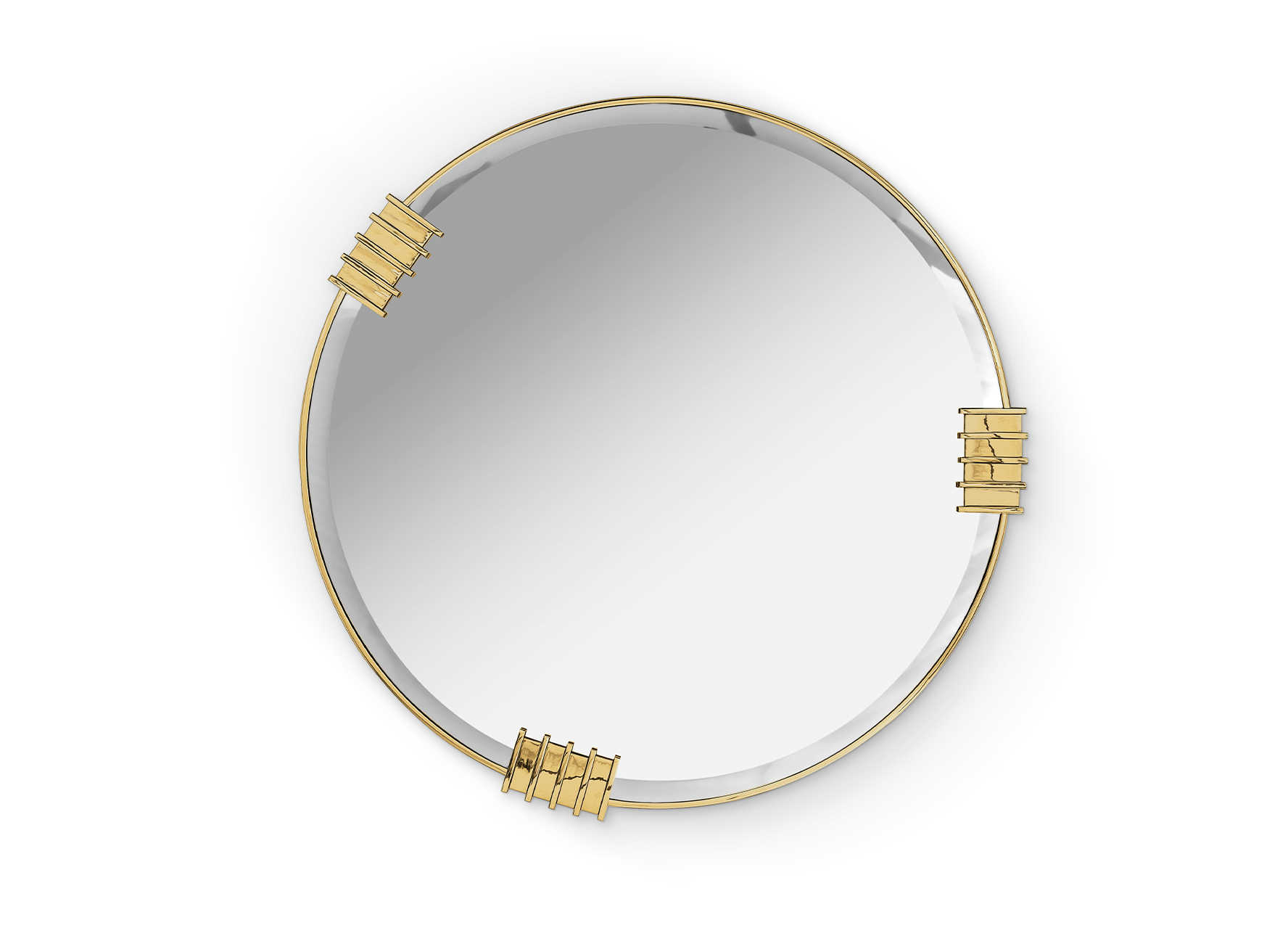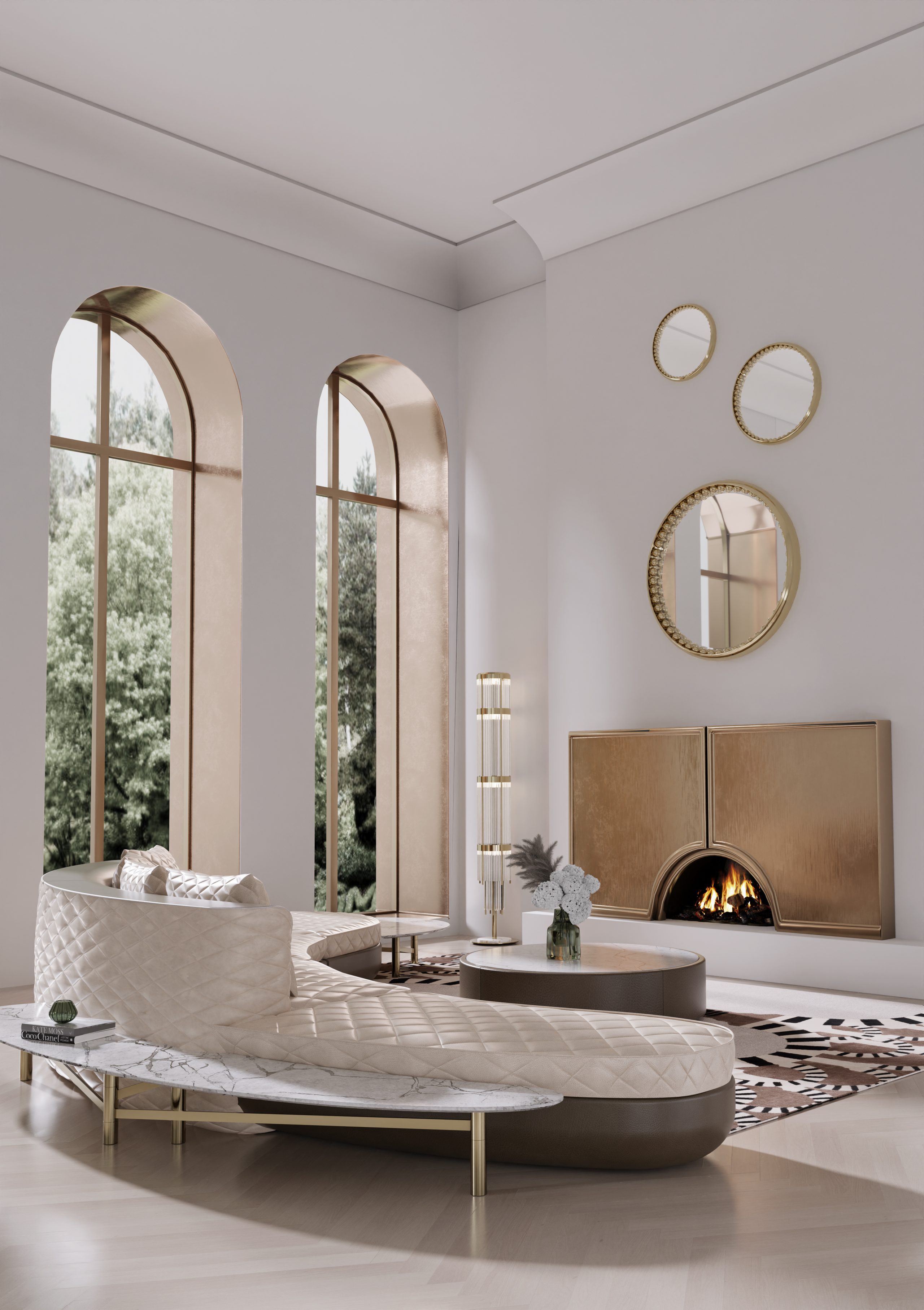 Whoever said less is more could not have been more right! For those that love a clean, minimalistic aesthetic, this is the design you've been looking for! Filled with astonishing designs, like the Senzu Sofa or the Pharo Floor Lamp, this living room wouldn't be complete without these three amazing Orbis Mirrors. Stunning, just stunning!
Get the look
The Orbis is one of those pieces that need a second, and close, look to be fully appreciated and understood. A simple design filled with complex beauty, this piece is a must in any contemporary project!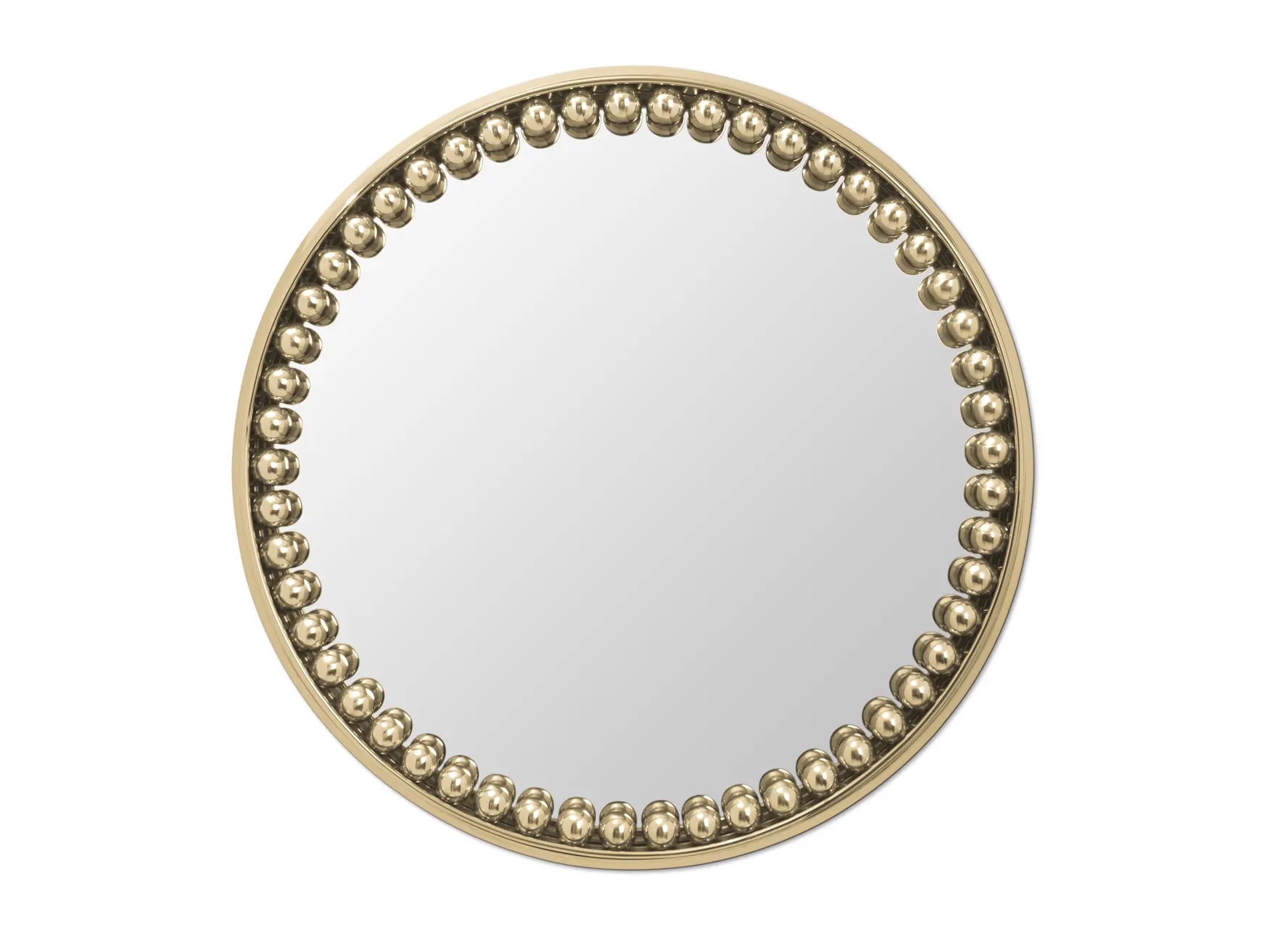 ---
---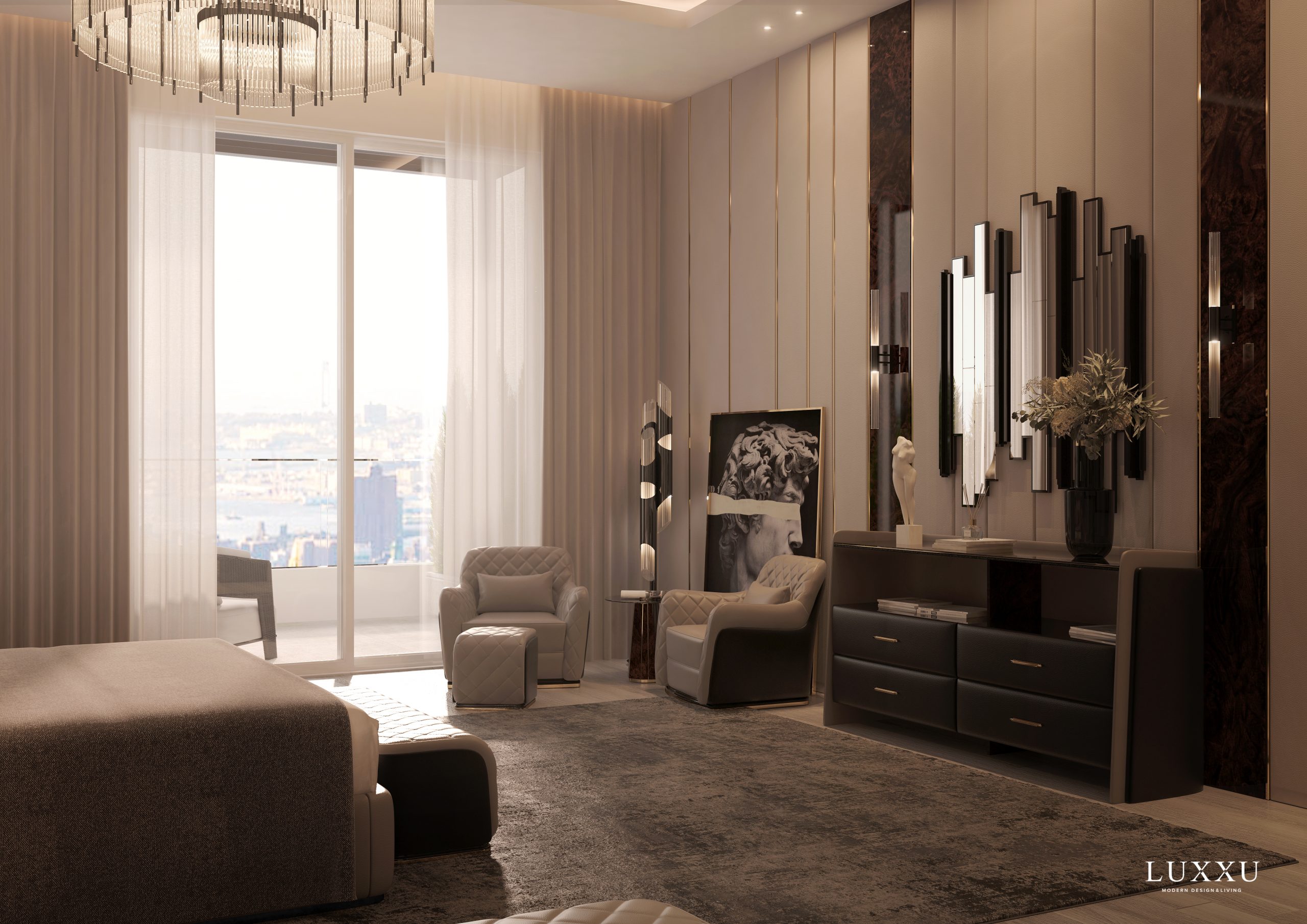 Everyone knows that an imposing room needs imposing pieces. This bedroom, beautifully decorated with fantastic pieces from LUXXU's Charla Collection, needed an extravagant and unique touch. Hence the Empire Mirror was brilliantly added. Ready to be the reflection of your dreams, this incredible design is what you need to feel luxurious in one of the most intimate spaces of the house!
Get the look
With a unique and vigorous design, the Empire Mirror has all the extravagance you'll ever need! Its incredible lines and fantastic shape make it a piece that will, without a doubt, stand out in any ambiance. Austin, brace yourself to be reflected in luxury!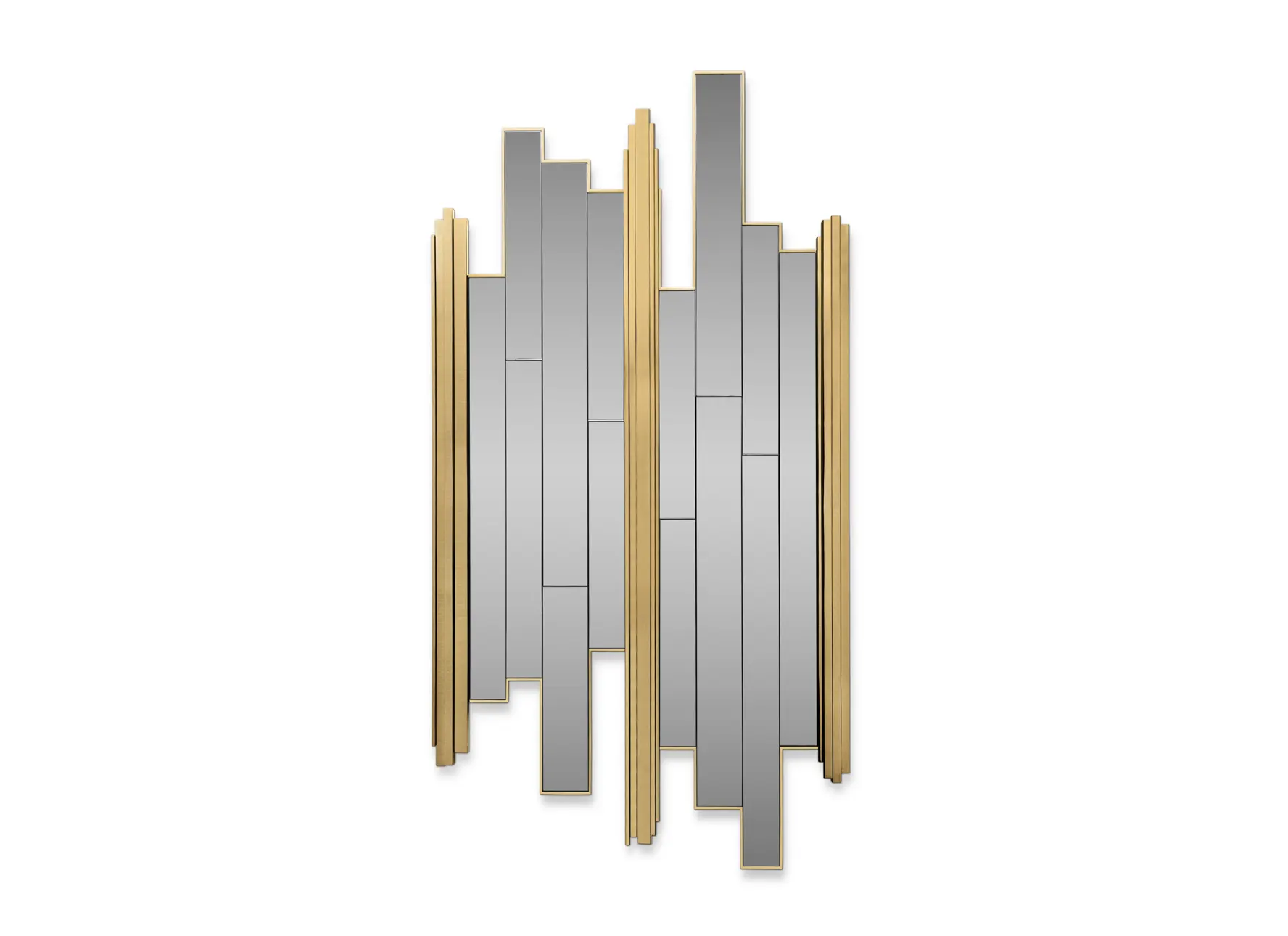 Austin, if your goal is to create a space where everyone feels excentric and luxurious upon entering, here you have a great option! Above a stunning Suspicion Wood Console and between a couple of Tycho Small Wall Lamps, the Darian Gold Mirror glows with splendor!
Maybe the whole look has too much eccentricity for you. Or maybe you're bold enough to consider "too much" just the perfect amount of luxury!
Get the look
Beautiful and practical this divine piece will take your designs to a whole new level! The divine Darian Gold Mirror is the last luxury drop your designs need to achieve perfection!
If you enjoyed this article regarding Austin Mirror Essentials With LUXXU then make sure to check out our socials to find news, inspirations, and more interior design ideas: Pinterest | Facebook | Instagram.