Austin – An exclusive and intense look for your projects => Discover some of our luxurious and contemporary pieces, destined to enhance the level of beauty and comfort of any ambiance. Austin, brace yourself to be astonished!
---
See Also: Top 20 Interior Designers in Austin
---
GAMMA TABLE LAMP
Inspired by the innovative thinking that lead to the creation of telescopes, Luxxu's Gamma Table Lamp is a fresh twist on adjustable table lamps.  A modern table lamp, featuring crystal glass and a gold-plated brass body with a marble base, this just migth be the missing piece in your interior designs!
Get The Look

CHARLA SMALL OFFICE CHAIR
Built with the best materials, the Charla Small Office Chair truly combines fine design and comfort. The smaller version of the Charla Office Chair, this item is filled with great elegance and with a timeless design! Austin, it will, without a doubt bring a modern twist to your office projects.
Get The Look
WALTZ DESK
Waltz Desk's contrast of textures greatly demonstrates the fine result created with the combination of craftsmanship and design. The metal feet are absolutely stunning, offering great decorative potential. Its functional and contemporary style creates a breathtaking look, don´t you think?
Get The Look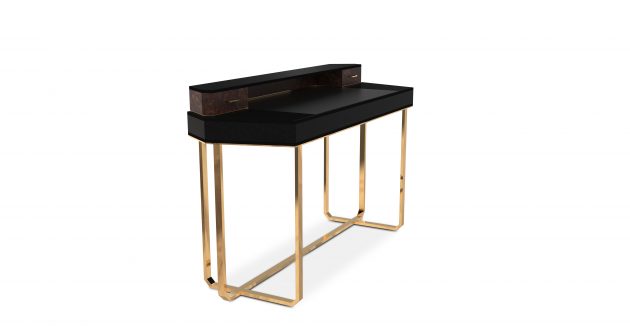 APOTHEOSIS DESK
This office desk is the ultimate show of elegance, refinement and utility coming together as one, in a magnificent encounter of great workmanship and creative design. It is equipped with a USB connection for optimal accessibility. The Apotheosis Desk, whose inspiration was drawned Greek mythology, is a bold statement piece that will enhance and elevate any project. Simply amazing, don't you agree, Austin?
Get The Look
f you enjoyed this article regarding Austin – An exclusive and intense look for your projects then make sure to check out our socials to find news, inspirations, and more interior design ideas: Pinterest | Facebook | Instagram.