From Beijing to Shenzen, discover the most incredible architecture and design projects that were recently completed in China. These impressive buildings are a great reflection of Chinese culture!

Since ancient times, the architectural and design scene in China has always been heavily influenced by the country's culture, following a more traditional style. Nowadays, this interplay between tradition and architecture remains, but creators are opting to introduce modern elements to their creations mainly due to urban development and high demand for contemporary designs. Now, LUXXU Blog has gathered a selection of 10 of the most outstanding architecture and design projects that were recently completed (either in 2018 or 2019) in China.
Hyatt Regency Beijing Shiyuan by CL3 Architects
The concept behind the Hyatt Regency Beijing luxury hotel in Shiyuan is all about green living. The five-star hospitality offers the ultimate sensory experience and it is surrounded by nature. For instance, the entrance reception lobby is inspired by the mountain landscape and the Great Wall in Badaling whereas the conference area has river-like influences.
Xiqu Centre by Revery Architecture and Ronald Lu & Partners (Hong Kong)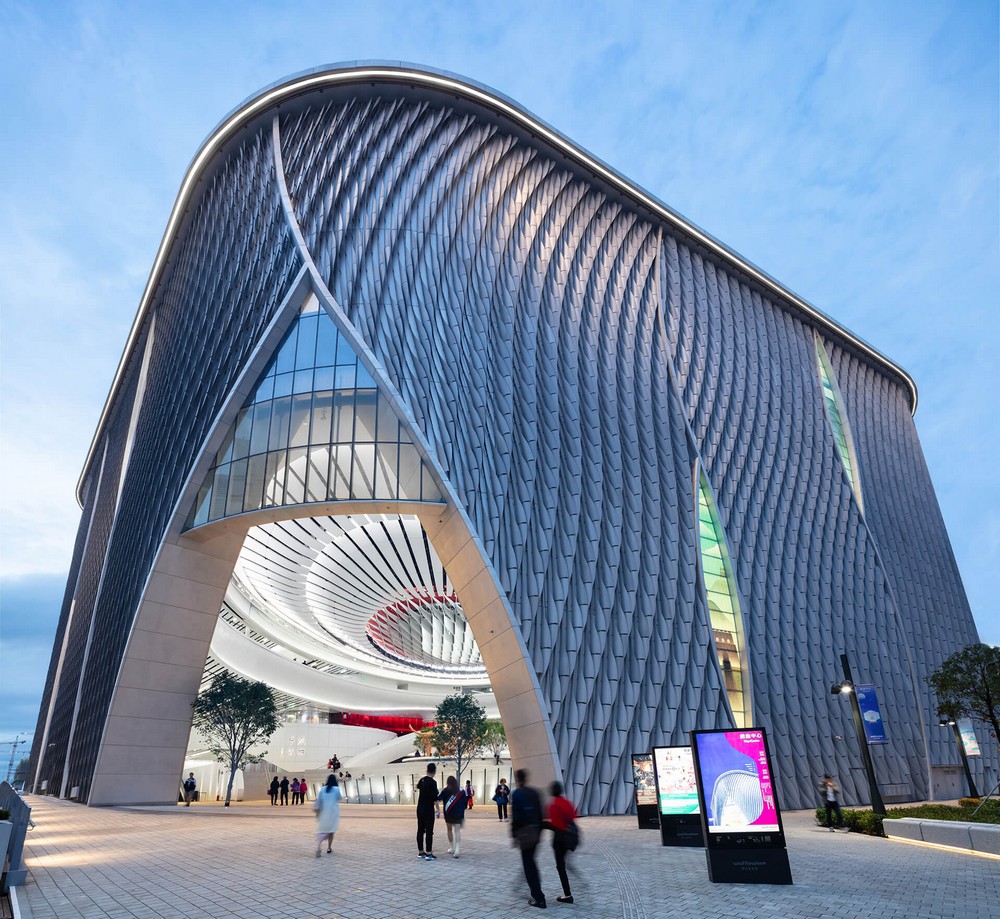 Revery Architecture and Ronald Ru & Partners conceived this masterful architecture project dedicated to modern art in the West Kowloon Cultural District. One of the main highlights of the Xiqu Centre is its 1,000-seat Grand Theatre that certainly will attract a new generation.
⇒ Related Article: Architecture and Design – Bask in All the Glory of Zaha Hadid Architects' One Thousand Museum ⇐
Alain Ducasse at Morpheus by Jouin Manku (Macau)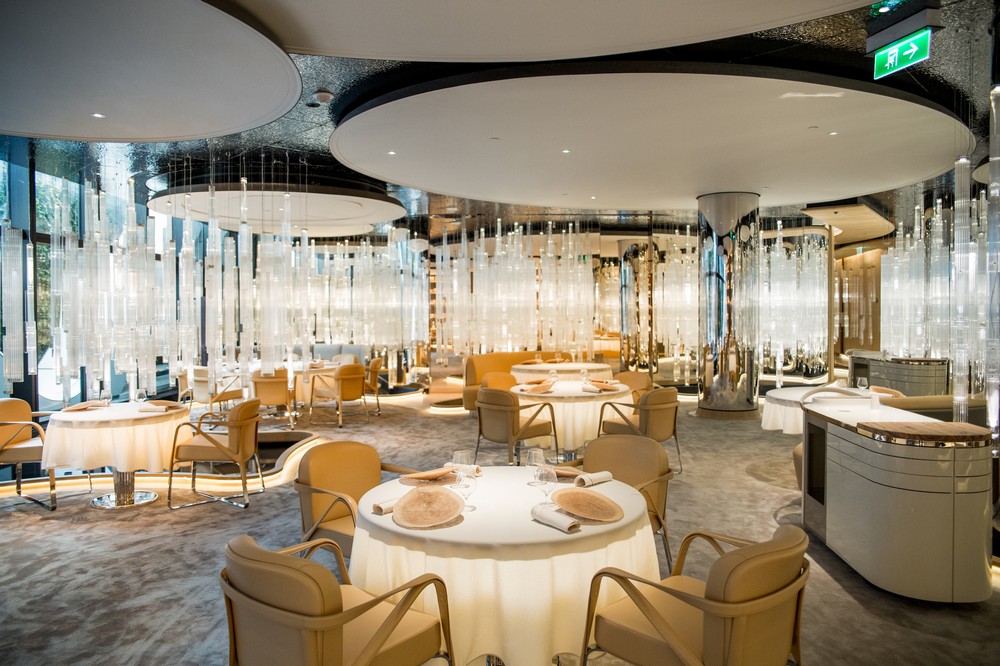 Neutral tones of beige, gray, black and cream enhance the decor of this new Alain Ducasse restaurant decorated by Jouin Manku. This time around, Manku opted for a more dreamscape aesthetic by introducing a translucent forest of LED-lit brown-glass cylinders by Lasvit, among other enticing features.
Suzhou Swan Harbor Park by Lacime Architects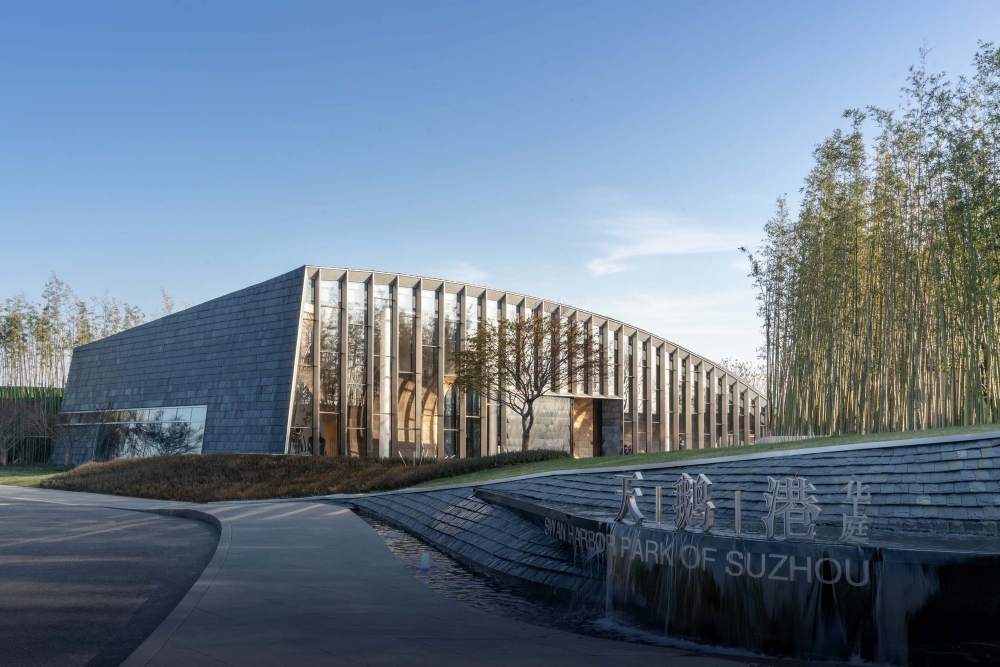 Suzhou Swan Harbor Park is an authentic showcase of Jiangnan culture as well as Chinese traditional architecture. The building presents a series of functional blocks that are combined into an enclosed courtyard space, highlighting all the natural beauty of this area.
Oxalis Restaurant by Sò Studio (Shanghai)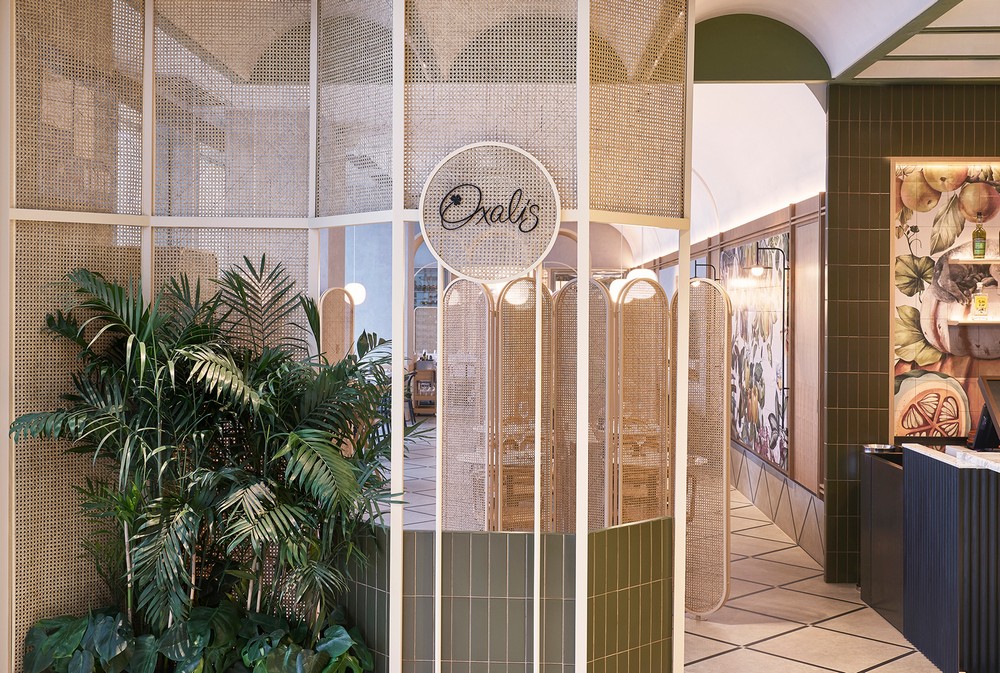 The interiors of the Oxalis restaurant are inspired by French farmyards and the cuisine is extremely rooted in nature and its seasons. A relaxing dining mood is set courtesy of the use of brighter tones and materials such as rattan, wood and white marble. According to Chef Jonas, the restaurant could be described as a "Bistronomy" as it takes features from both pubs and a conventional restaurant.
JINYI Cinema by One Plus Partnership (Guangzhou)
The JINYI Cinema is an outstanding entertainment building located in Guangzhou. In order to emphasize on wood textures, One Plus Partnership opted to use aluminum plates and marbles furnished with wood patterns. Every area of the cinema provides an unmatched sense of comfort and warmth.
Zhongshuge Bookstore by Wutopia Lab (Sian)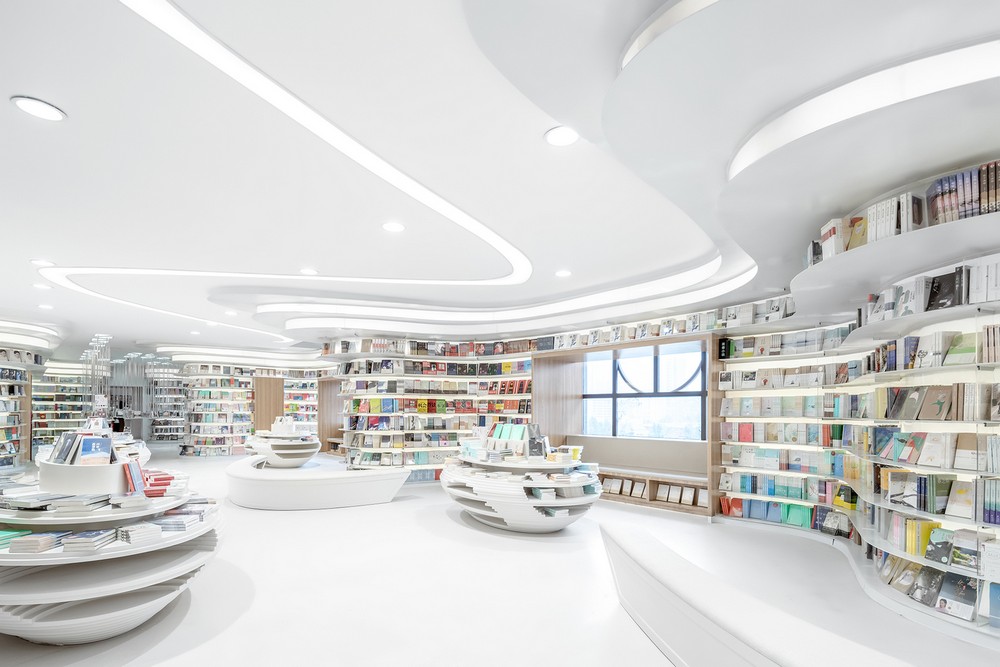 Showcasing all the glory of Xi'an, a city that is regarded as the cradle of Chinese culture, the new Zhongshuge Bookstore is literally a haven for all literature lovers. It is well-appointed with a café, a gift shop, a lecture hall, and even a movie-themed gallery.
Aranya Art Center by Neri & Hu Design and Research Office (Qinhuangdao)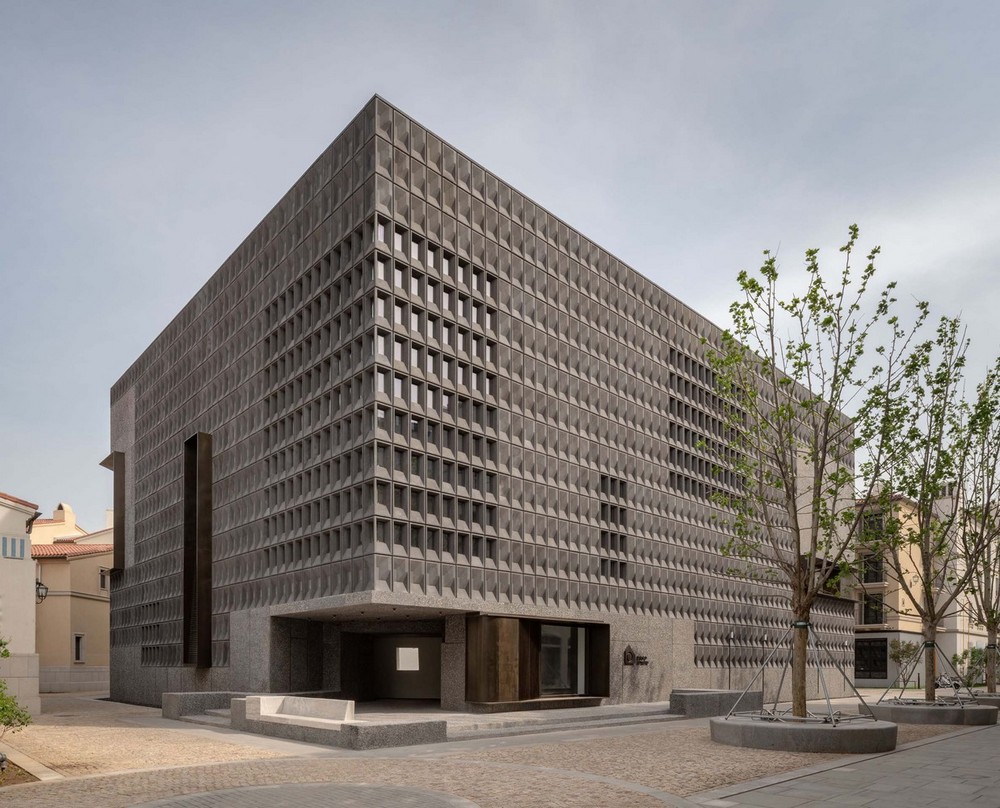 The Aranya Art Center is comprised of an amphitheater, galleries and a roof deck, among other spaces. Its exterior presents molded concrete panels that are in symphony with the nearby Bohai Sea.
XinMeng Montessori Kindergarten by L&M Design Lab (Xiamen Island)
This bright and airy building was developed by L&M Design Lab. This 50,3000-sq-ft kindergarten was created with the purpose of discovery and learning. It features a three-story atrium and extensive skylight that certainly give an elegant touch to the interiors, that resemble a forest in some way. Take, for example, the beige columns and beams that mirror trees and bridges while winding staircases can be seen sort of like three houses, becoming the perfect space for children to read and draw in their own little spot.
Bonfire Square by MAT Office
The main idea behind "Bonfire" is trying to break the layout of the original barracks of the BBQ site, and turning to a freestyle connection and reorganization, so as to create an instant "collective" space by the on-site installation.
⇒ See Also: Architecture and Design – Guggenheim Museum 60th Anniversary Celebrations ⇐
If you enjoyed this article about architecture and design projects in China, then make sure to check out our socials to find more design inspiration and ideas: Pinterest | Facebook | Instagram
Featured Image: Suzhou Swan Harbour Park, credit to Schran Images
Sources: Interior Design | ArchDaily