Unique Kitchen Decorations With Studia 54 – The Studia 54 group of companies includes 3 unique brands whose activities extend to all components of the world of interior design and architecture.
By creating projects in their unique and inimitable style, they strive to become the best international studio for interior design and architectural design. Having brought together experts from the most diverse fields, they make dreams of luxurious and comfortable living a reality.
See also: Luxury Christmas Design – The Most Exquisite Presents You Deserve

Unique Kitchen Decorations
Contemplate These Luxurious Kitchen Designs By Studia 54
A modern premium kitchen by Studia 54 is perfection in detail, adapted to the owners' needs with innovative appliances, on the level of restaurants with three Michelin stars, and exclusive decoration. In such a kitchen the owners will brew aromatic coffee in the morning and have wine tastings with friends in the evening.
The high stools are from Poltrona Frau, and the kitchen set and gradient mirror island were custom made. The set is adorned with smooth gray and green leather stretched over the milled base and the niche in Black Marquina marble.
See also: Charla Swivel Bar Chair

If You Enjoyed These Unique Kitchen Decorations By Studia 54
Check These Modern Kitchens By Luxxu
Marble was used as the material to lavishly embellish this area in black and white tones, including the walls, floors, cabinetry, and kitchen island. The Shard Suspension, a one-of-a-kind lighting fixture with a strong presence and personality made of brass and crystal glass, complements the kitchen's marble concept well.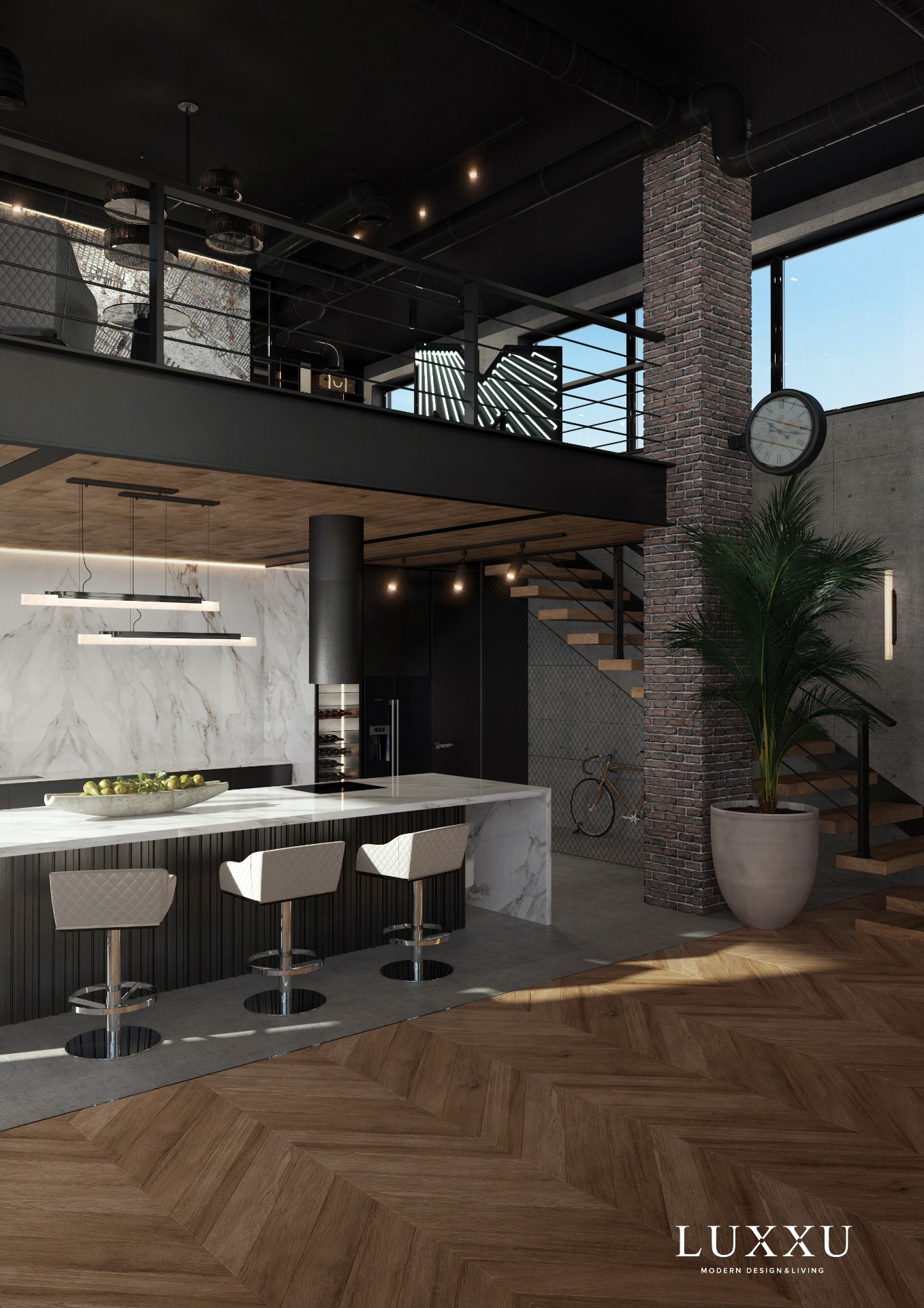 The Saboteur Swivel Bar Chair is a beautiful velvet bar chair that evokes the old elegance of noir movies. It is ideal for trendy kitchens, bars, bistros, or lounge spaces. It is an excellent choice for any modern kitchen design.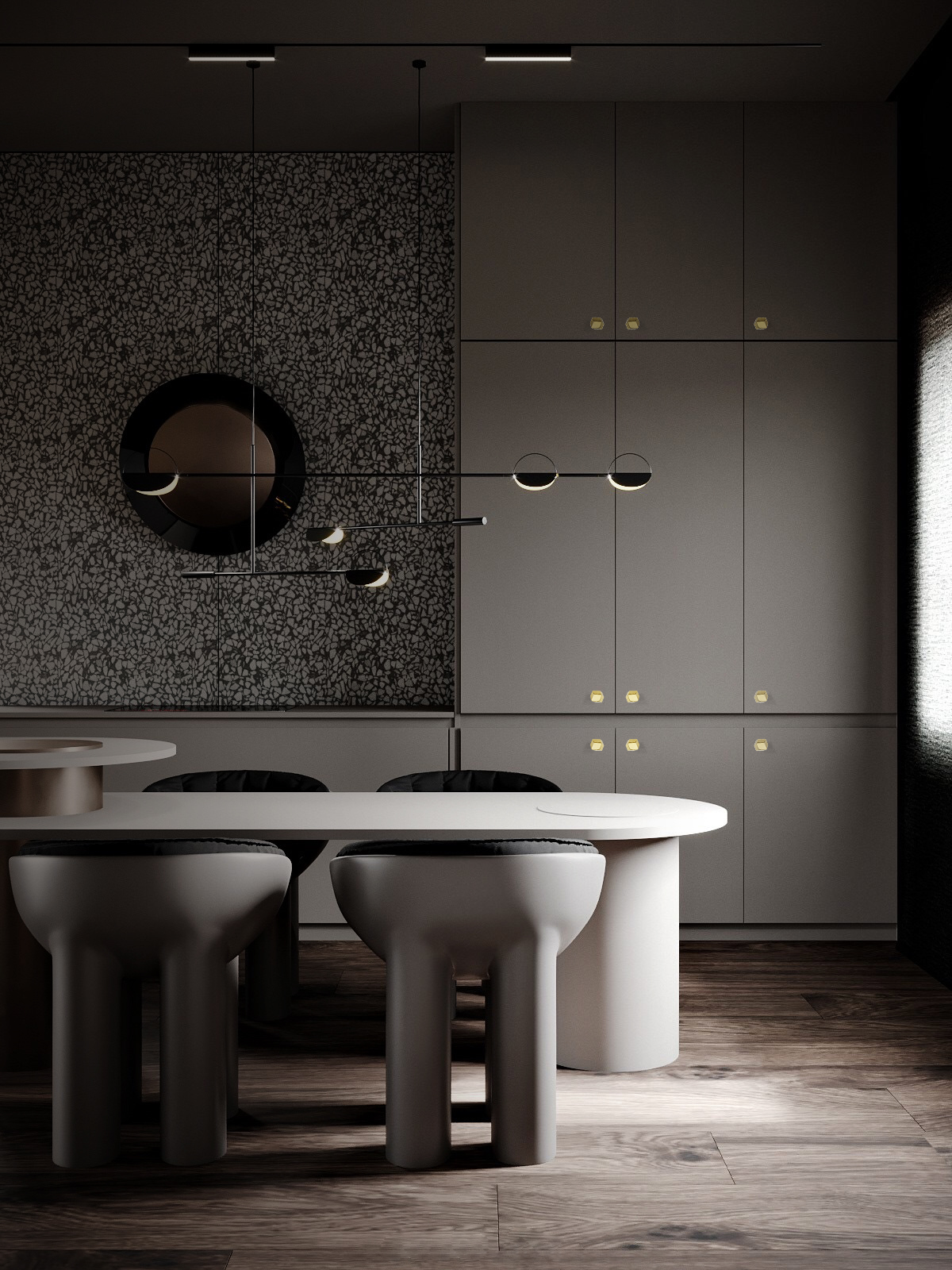 The dining room is one of the spaces you definitely don't want to miss next time you're building an interior because it's a place where everyone can congregate at the end of the day to share anecdotes and share a meal together.
See also: Charla Swivel Bar Chair
In Need Of More Inspirations?
Discover This Kitchen Designs By Other Design Brands
This wonderful kitchen design by Boca do Lobo with beautiful gold accents on the kitchen counter and on the Nº11 dining chairs.
Dark modern kitchen decor to spice up your modern decor.
See also: The Prime Of Interior Design – Discover The New Charla Home By Luxxu
If you enjoyed this article regarding Unique Kitchen Decorations With Studia 54 then make sure to check out our socials to find news, inspirations, and more interior design ideas: Pinterest | Facebook | Instagram.