Transform Your Living Room Today With This In Stock Furniture! – In the world of LUXXU's designs, sophisticated living rooms are a premium; whenever the brand has the opportunity to produce and leave their luxurious touch on this type of room, the result is always filled with opulence. Today, LUXXU Blog is here to assist you in choosing the best masterpieces to make your living room stand out in the best possible way!
---
See also: Get Your Bedroom Spruced Up With These Ready To Ship Pieces!

---
In Stock Furniture That Will Completely Change Your Living Room
The Otto Sofa has a distinctive organic shape that provides exceptional comfort and style. The new Otto family member exudes a mid-century vibe and luxury design, as it is made with the most precious materials, Brass, Leather & Velvet, and great design, produced with incredible craftsmanship to stand out in any living room.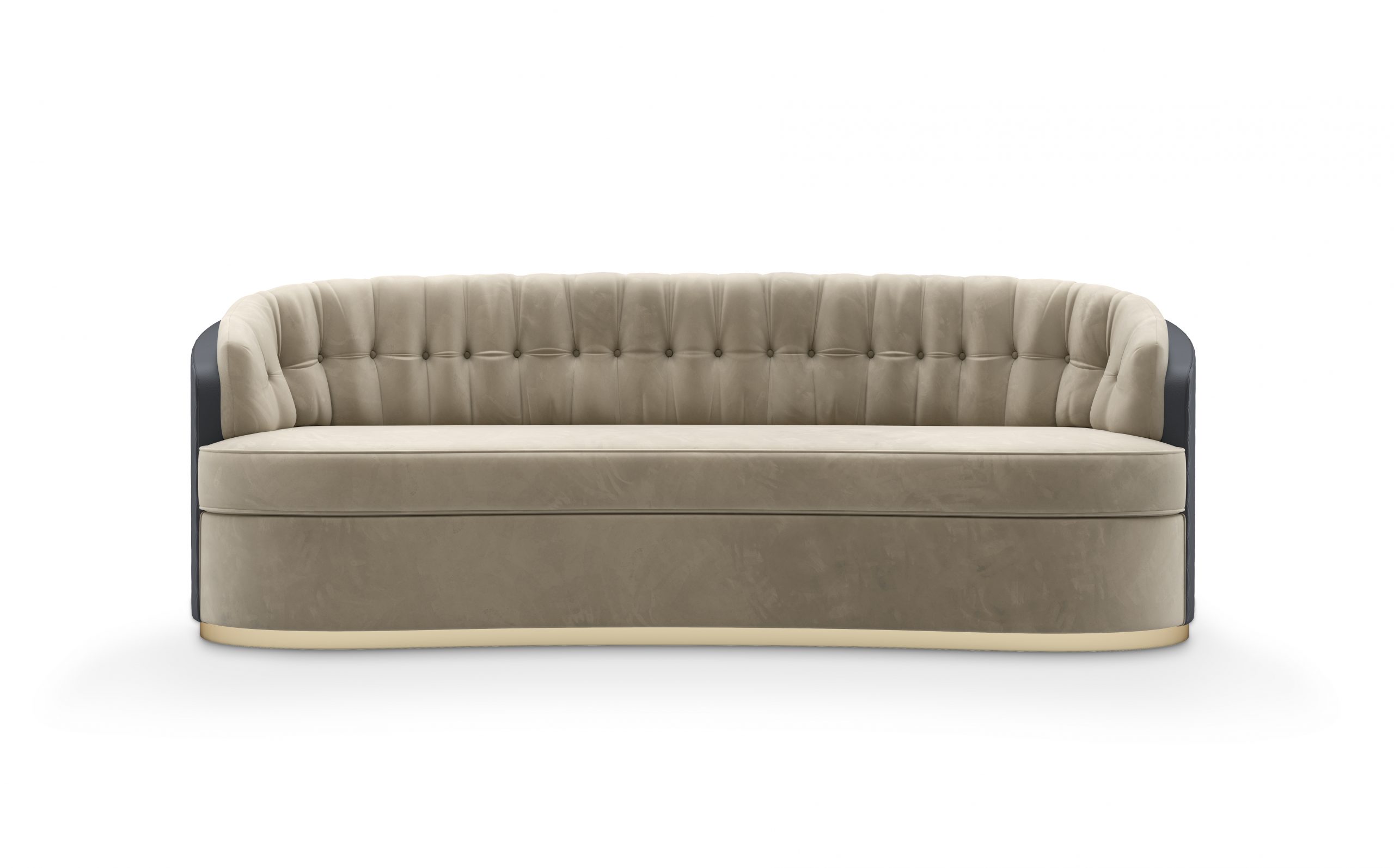 ---
The Thomson Single Sofa, inspired by the Thomson Sofa, is made of high-quality materials and has an unrivaled sophisticated design. This luxury and sensual sofa has the feel of art deco style, with refreshing details that never go out of style. This beautiful modern single sofa is one-of-a-kind and adds a glamorous touch to any living room.
---
The Suspicion Console is the pinnacle of elegance and balance, boldly sculpted in stone, and fills any room with lavish luxury. This marble console table combines marble with fine brass lines to create an intricate balance so your living room can feel opulent all the time.
---
---
You Really Need These In Stock Furniture Pieces In Your Living Room!
This round center table has a luxurious shape that exudes refinement and style. It is meticulously crafted from brass and Nero Marquina marble. The Empire Center Table combines classic and modern design elements, making it suitable for any interior setting, especially a living room.
---
Alexander McQueen inspired this stunning chandelier. This work of art is a gold chandelier as powerful as his exhibitions, combining the finest luxury with the most exquisite handmade materials. Made with gold-plated hammered brass, handmade butterflies, and majestic flowers, and finished with beautiful crystals, the McQueen Chandelier is a true creation that represents a lumen sculpture, bold and feminine.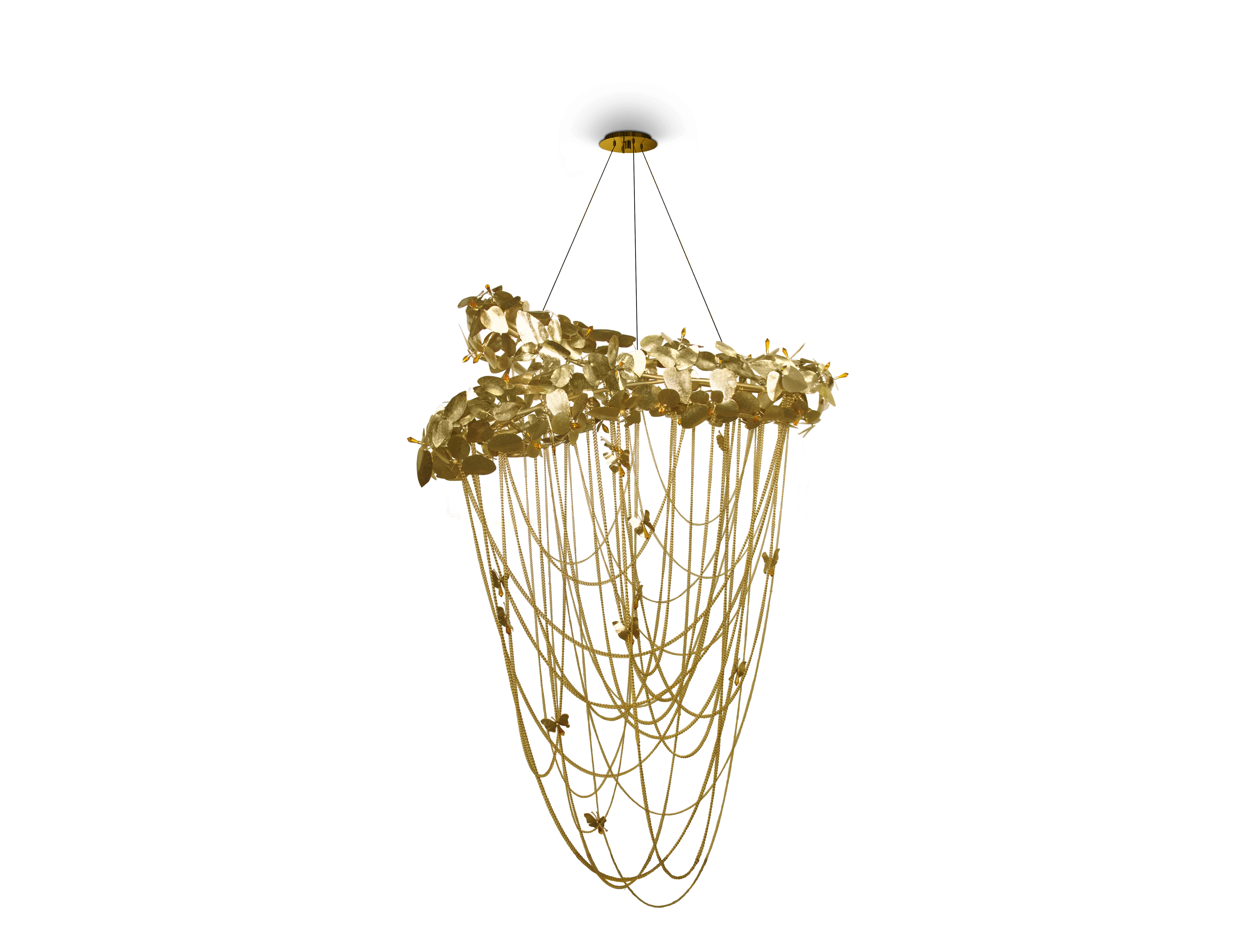 ---
The Shard Chandelier, inspired by the spectacular Shard London Bridge, is a one-of-a-kind piece with a powerful design akin to a work of art. Allow this modern chandelier, made of gold-plated brass and crystal glass, to shine in your living room decor and you will surely not be disappointed.
---
See also: Ready To Ship – Furniture To Remodel Your Office In This Summer!

---
If you enjoyed this article regarding Transform Your Living Room Today With This In Stock Furniture! then make sure to check out our socials to find news, inspirations, and more interior design ideas: Pinterest | Facebook | Instagram.