Looking for Designs Inspiration? Find the Top Interior Designers in The United Kingdom and start giving life to your projects!
Top Interior Designers in The United Kingdom ⇒ This country is the hometown of some of the best and most famous interior designers in the world! Many of them have international careers and are award-winning interior designers that are featured in many prestigious magazines. Either if you are looking for inspiration for your next project or a simple renovation in your home, we have the perfect choices for you! Continue reading today's article to discover the Top Interior Designers in The United Kingdom.
1. 1508 London
London-based design studio, established in 2010, 1508 London is specialized in private residential, hospitality, and multi-unit developments. Their expertise extends across all stages of design and construction. They use the best and most luxurious brands to ensure each project is finished with the highest level of quality!
2. Abbie de Bunsen
Abbie de Bunsen is a London-based high-end interior design firm for residential and commercial projects. The services they offer include furniture sourcing, art consultancy, a comprehensive project management service. The style, as the CEO said, is European, refined, warm, and layered. She adores combining furniture from different periods, often with bold combinations of colors.
3. Adam Bray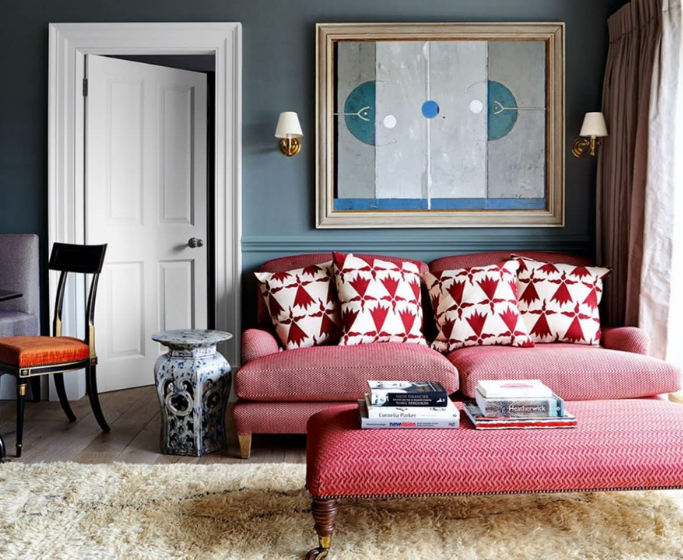 Adam Bray is a London-based designer that works on residential and commercial design projects, as well as consulting and antique selling, both in the UK and overseas. Is renowned for designing rooms that are both comfortable and unassuming while still retaining flair and a hint of glam!
4. Barlow & Barlow
Barlow & Barlow is a British interior design firm that specializes in both decorating and lighting. The studio quickly established a reputation for producing youthful and exuberant interiors. This firm is one of the few that provides full interior architecture, design, and lighting services. It creatively reinterprets traditional English interiors for a young and dynamic customer. The style is varied and vibrant, with classical allusions, according to the founder Lucy Barlow.
5. Base Interior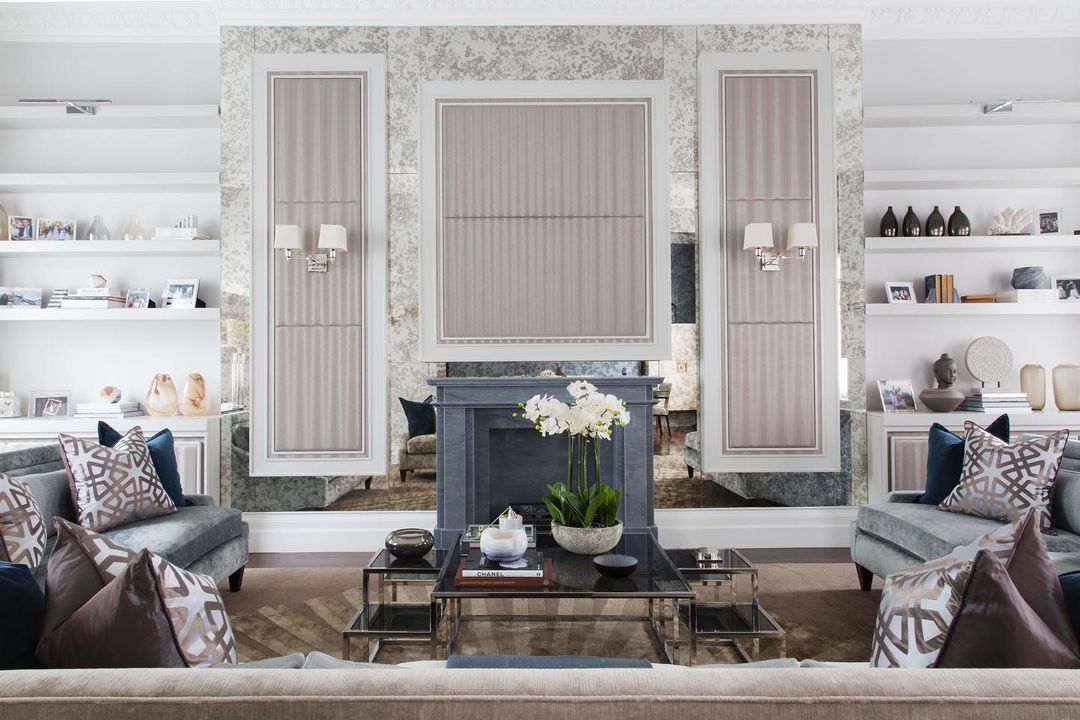 Deborah Bass and Paul Sellar created Base Interior in 2010. Interior architecture, lighting design, spatial planning, procurement, construction, and decoration are all included in their entire design service. Their attention to detail in design is carried through into precise project coordination resulting in stunning results!
6. Celine Interior Design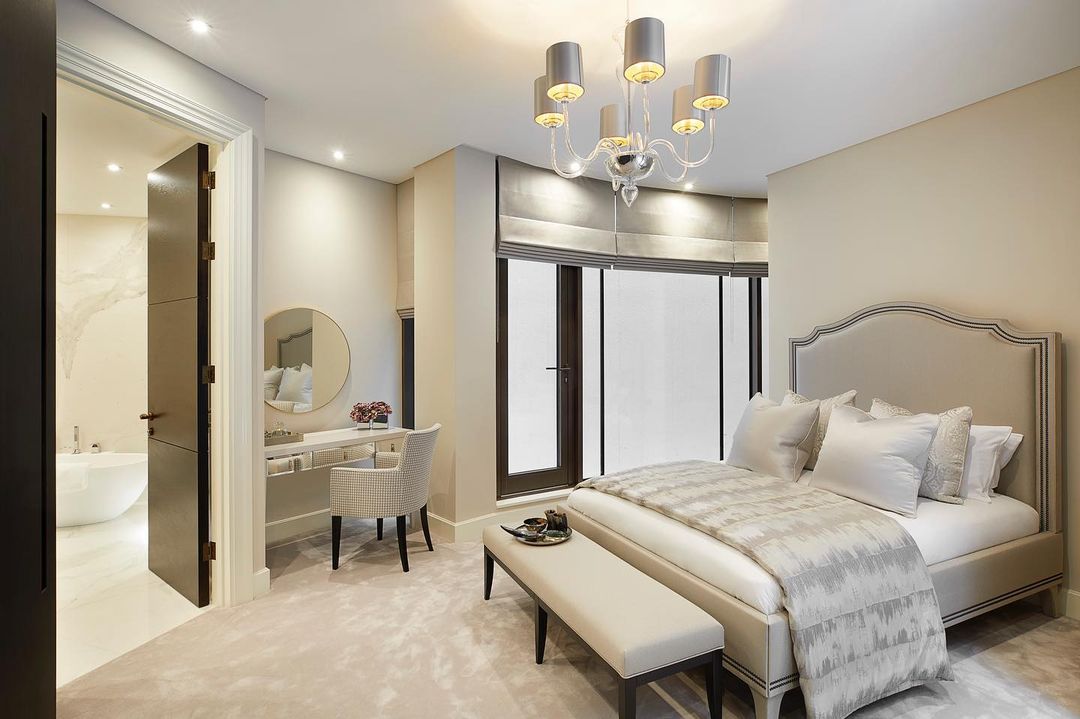 Celine Interior Design, founded in 2014, is a Great British Brand and also a world-renowned and award-winning luxury interior design firm with projects across the world. Residential and commercial interior design, architecture, technical design, FF&E design, and procurement are all of their services.
7. Collett-Zarzycki
Collett-Zarzycki is one of the few design firms that offers a multi-disciplinary approach to architecture, interior design, and landscape architecture. This method allows the firm to provide a full range of services to its clients, from initial idea concepts to styling.
8. David Collins Studio
David Collins Studio is a multi-award-winning interior architecture firm that creates innovative hospitality, residential, and retail projects around the world. It is a well-known brand that specializes in contemporary luxury and design. The Studio, founded in 1985, works with prestigious brands and enterprises that represent the best in their fields.
9. Elicyon
Elicyon is a high-end design firm situated in Chelsea, London that specializes in interior design and architecture. They develop custom surroundings that are meticulously built with accuracy, care, and attention to detail. The Studio has completed some of London's and the world's most opulent residential buildings. They provide a comprehensive and seamless service to meet their client's requirements and fulfill their objectives.
10. Helen Green Design
Helen Green Design Studio, one of Britain's most prestigious interior design firms, was created in 2002 to create the world's most extraordinary residences. The studio produces elegant yet livable apartments and seeks to provide great, individualized service, ideals that are at the core of their business.
11. K&H Design
K&H Design is a client-centered interior design firm that creates unique and polished designs for residential and commercial projects in the United Kingdom and around the world. The firm brings together abilities from a variety of professional disciplines to guide clients through the often-overwhelming spectrum of design options to create incredibly opulent, highly creative, and unique homes!
12. Kitesgrove
Kitesgrove is a Chelsea-based interior design studio with offices in London and New York. From private client homes and family offices to residential developments and commercial spaces, they work on a wide range of projects with a broad portfolio. In all of their work, the design team prioritizes nuance and originality while ensuring that comfort, quality, and authenticity, are at the forefront of the studio's production.
13. Laura Hammett
Laura Hammett is a London-based interior architectural and design firm that specializes in luxury residential projects for private clients and developers in the Uk and internationally. The firm provides a full design service that is always suited to the needs, style, and budget of each customer. They oversee each project from start to finish with great attention to detail and a team of highly skilled craftsmen.
14. Lawson Robb
Lawson Robb, a renowned global Interior Architecture and Design firm based in London, was created in 2003 and is specialized in high-end home design for the world's most prestigious residences, superyachts, and unique commissions. Their company is distinguished by the fact that no two projects are identical. They take a thoughtful approach to re-invention, function, and distinctiveness.
If you enjoyed this post about the Top Interior Designers in The United Kingdom, be sure to follow us on social media for more news, inspiration, and interior design ideas: Pinterest | Facebook | Instagram.