PERSONAJES | 23/12/2020
Top 25 Diseñadores de Interiores en Barcelona=> Diseñadores de Interiores es el tema de hoy de Decorar una casa, he selecionado los mejores en Barcelona, que es una ciudad llena de talento y experiencias que puedes mirar. Algunos han influido en la forma en que las personas piensan sobre el diseño haciéndolo más accesible, otros fueron seleccionados porque son icónicos y una fuente de inspiración para muchos, y otros, sin embargo, por la forma en que desafían e inspiran a través de su presencia y influencia. Entonces he selecioando 25 de los mejores diseñadores de interiores que creeo han causado una gran impresión en la industria del diseño. Ellos son una inspiración para cualquier amante de Diseño de interiores.
1- A&B Curated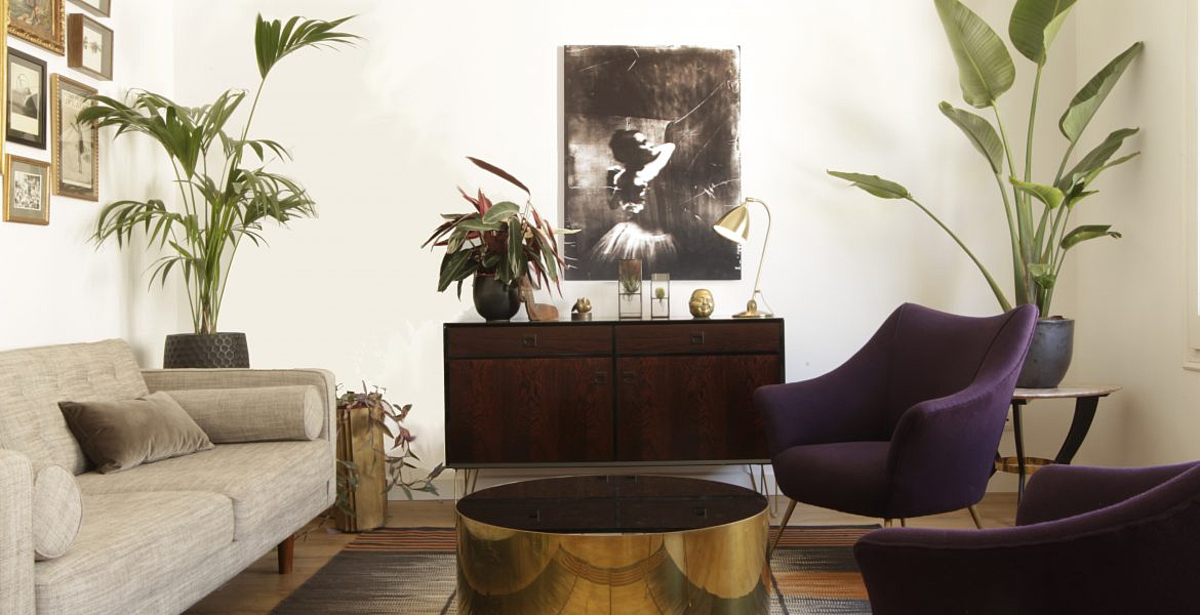 A&B Curated is the design studio of Antiques & Boutiques, the bespoke travel and lifestyle company created by Lisa Richardson and Niki Robinson – two life loving fashion designers who relocated to Barcelona from London and Milan in 2007.
Their natural eye for design and great address book led them to their first interior design commission and to the launch of A&B Curated, their design studio. By now their portfolio spans from Barcelona and beyond with projects in Italy, France, and as far reaching as China.
2- Alfons & Damián
Apasionados por la elegancia del detalle, el Studio ofrece su experiencia en varias disciplinas como diseño industrial, interiorismo o montajes efímeros.
Conscientes de la necesidad del cuidado en nuestro trabajo, Alfons Tost y Damián Sánchez dirigen un equipo de profesionales sensibilizados en aportar toda su experiencia y creatividad consiguiendo que cada proyecto sea único.
3- Alfonso Tost
Hoy he cambiado de ciudad, Barcelona es una referencia y cuenta con los principales Diseñadores de Interiores, empiezao la lista, con Alfonso Tost, su estudio dedicase a la producción de muebles y complementos de hierro (diseño, fabricación y comercialización). En 1999 inicia con el interiorismo – concebido como un espacio multidisciplinar donde diferentes equipos realizan proyectos de interiorismo, arreglos florales y montaje de espacios temporales. En 2008 crea el estudio Alfons Tost interiorisme donde se realizan proyectos de interiorismo de todo tipo.
4- Astet Studio
Astet es un equipo internacional y multidisciplinar, formado por diseñadores y arquitectos, que trabajan en el ámbito de la arquitectura, diseño de interiores, diseño industrial y dirección de arte. Su portfolio abarca diferentes tipologías de proyectos, destacando los ámbitos de hoteles y restauración.
5- B720 – Fermin Vázques
B720 es ante todo un equipo de Diseñadores de Interiores y Arquitectos. El estudio, fundado en 1997 y liderado por Fermín Vázquez -socio fundador junto con Ana Bassat- produce arquitectura contemporánea comprometida con el uso responsable de los recursos naturales, resta especial atención al proceso constructivo con el fin de otorgar la mayor calidad al proyecto. Una referencia para todos los amantes de Arquitetura moderna y interiores poderosos.
6- Cadaval & Sola Morales
Cadaval & Solà-Morales se fundó en la ciudad de Nueva York en 2003 y se trasladó a Barcelona y Ciudad de México en 2005. Un estudio funciona como un laboratorio en el que la investigación y el desarrollo son elementos clave del proceso de diseño, son una referencia para cualquier Diseñadores de Inteiores. Desde residenciales hasta Hoteles su enfoque es poderoso y crea experiencias y sensación lujuosas. Con su amplio reconocimiento esta firma, ha gañado premios, como Jóvenes Arquitectos del Instituto Catalán de Arquitectos (Barcelona).
7- Estudi Ribaudí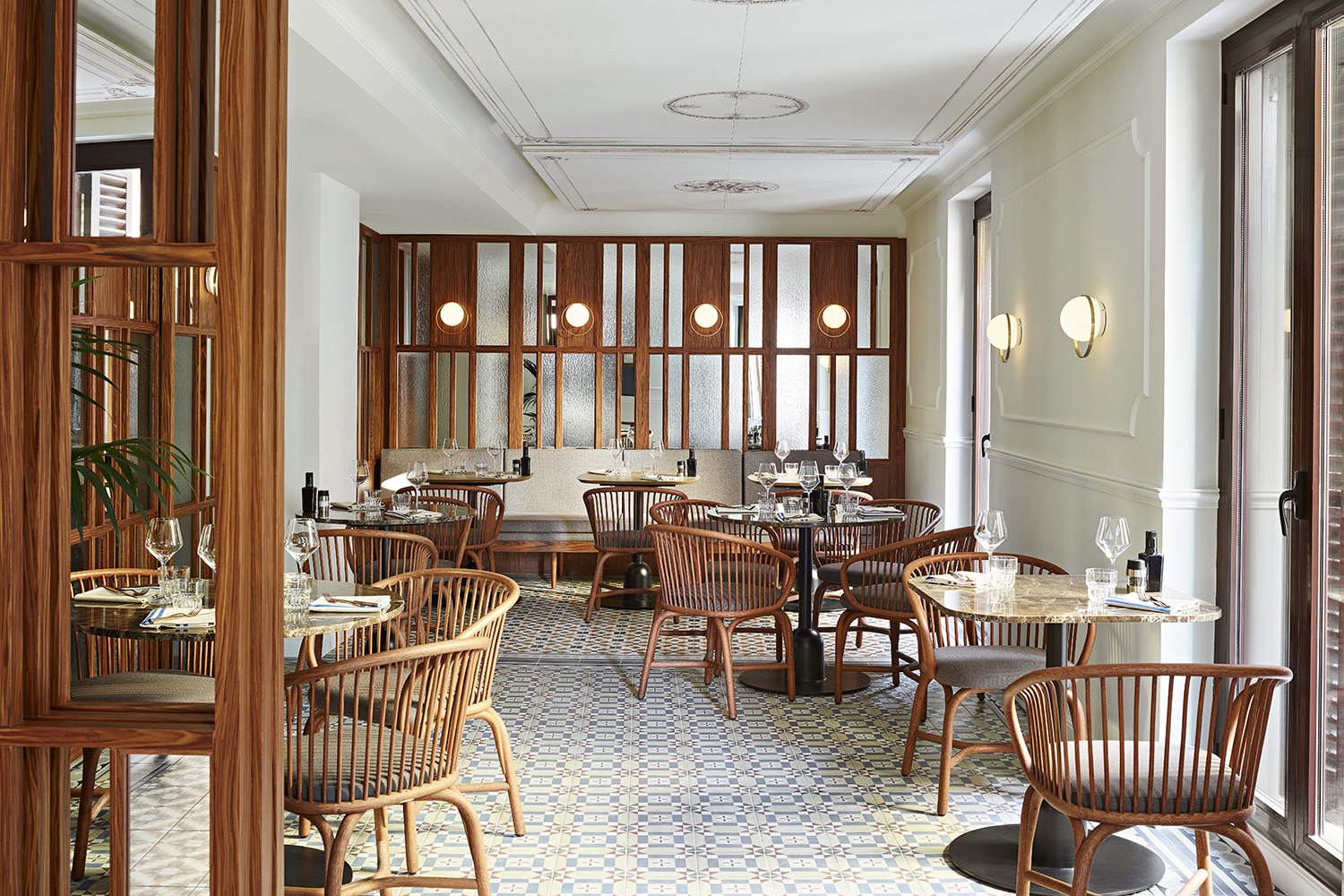 Este estudio catalán capitaneado por Jordi Ribaudí, cuenta con un equipo creativo multidisciplinar. Ribaudí funda el estudio en 2002 con el objetivo de concebir piezas con identidad propia. La iluminación es uno de sus puntos fuertes y han trabajado con las firmas más importantes del sector. Sus diseños sorprenden y seducen al mismo tiempo y surgen de la mezcla de ideas, conceptos, materiales y tecnología.
8- El Equipo Creativo
El Equipo Creativo, que ha sido fundado por Oliver, Natali y Lucas todos ellos arquitectos en 2010, este estudio esta ubicado en Barcelona y crea proyectos de diseño de interiores desde ambientes de gastronomia hasta espacios de marca. Con una amplia cartera de clientes y de proyectos. Este Estudio de Interiorismo cuenta con equipa multidisciplinada que crea proyectos estupendos y unicos, todos con detalles.
9- Isabel Lopez Vilalta + Associados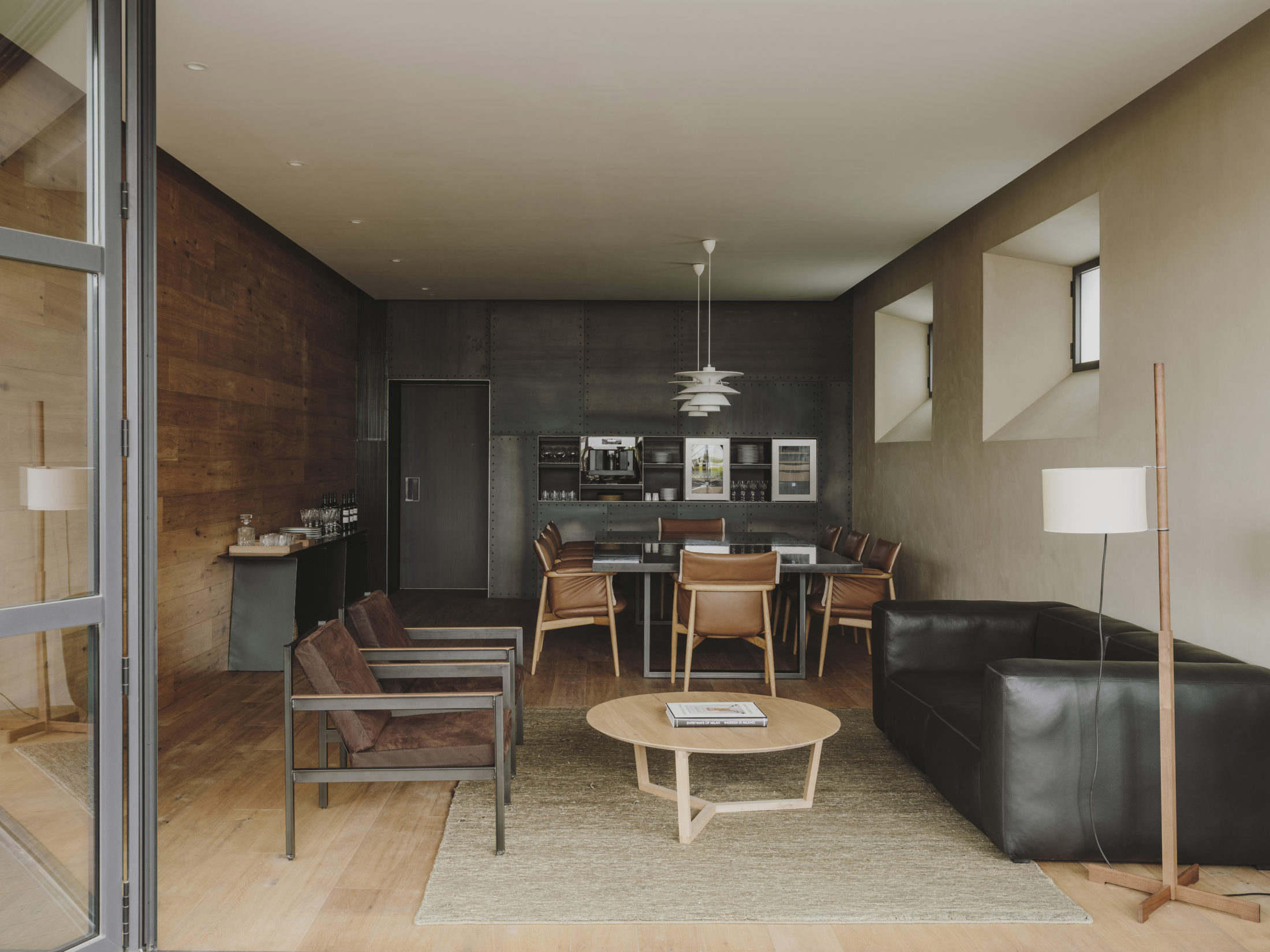 Es un estudio de arquitectura e interiorismo con más de 35 años de experiencia.
Su esencia radica en la responsabilidad de mostrar el alma de cada proyecto a través de la combinación de colores y formas. Su trabajo es nítido y versátil, definido por la búsqueda constante de la excelencia a través de un enfoque en la calidad, el detalle y la durabilidad.
10- Jaime Hayon
Jaime Hayon un interiorista, diseñador y artista más reconocido en España, ha nascido en Madrid en 1974. Desde niño Jaime ha tenido una visión artística y vanguardia que es una tendencia desde las líneas entre el arte, decoración, diseño y renaciimiento en objetos y arte. Con ete estilo y diseño ha creado una tendencia y cultura en España y en todo el mundo. Todavia tiene un estudio es Barcelona donde es un de los Diseñadores de Interiores más poderosos.
11- Jaime Beriestain
Jaime Bersiestian un estudo de lujo ubicado en Barcelona y hace proyectos muy especiales y de lujo. Jaime ha nascido en Chile y en 2000 cuando ha movido para Barcelona para estudiar y abierto su estudio en 2002, con una equipa de profissionales especializados que son distintos estilos de trabajo. Con su trabajo unico ha abierto un showroom en el centro de Barcelona en 2010 con muebles más estilo medio-siglo, libros y otros elementos de decoración. Una referencia para cualquer amante de Interiores.
12 -Lázaro Rosa-Violan
Me encanta todos el proyecto de un de los más importantes Diseñadores de Interiores de España, Lazaro Rosa Violan, es el visionario que verdaderamente mostra el espíritu del momento en todas sus dimensiones. En parte pintor, en parte arquitecto, el diseño interior eventualmente surgió en su camino como profesional. Lázaro Rosa-Violán hace de la decoración contemporánea una experiencia impresionante.
13-LUV Studio
LUV Studio existe para mejorar la vida de las personas, de quién tiene la necesidad de recorrer a su firma para hacer los proyectos unicos. Crea algo nuevo y inspira las personas y os clientes y puede superar los requisitos en una búsqueda de la excelencia y la satisfacción del cliente. El estilo de vida adquiere un nuevo significado con LUV Studio. Cuenta con Diseñadores de Interiores que hacen la diferencia en cualquier espacio o ambiente.
14-Mesura
Para terminar el articulo de los más importantes Diseñadores de Interiores, una referencia para cualquier amante de arquitectura y interiores, Mesura, crea conceptos y proyectos unversales basados en los detalles, colores, acabados pero principalmiente en contectos y en las tendencias del mundo actual. Barcelona es una ciudad perfecta para el Interiorismo y Mesura torna más do que perfecto con sus proyectos lujuosos.
15 – Molins Design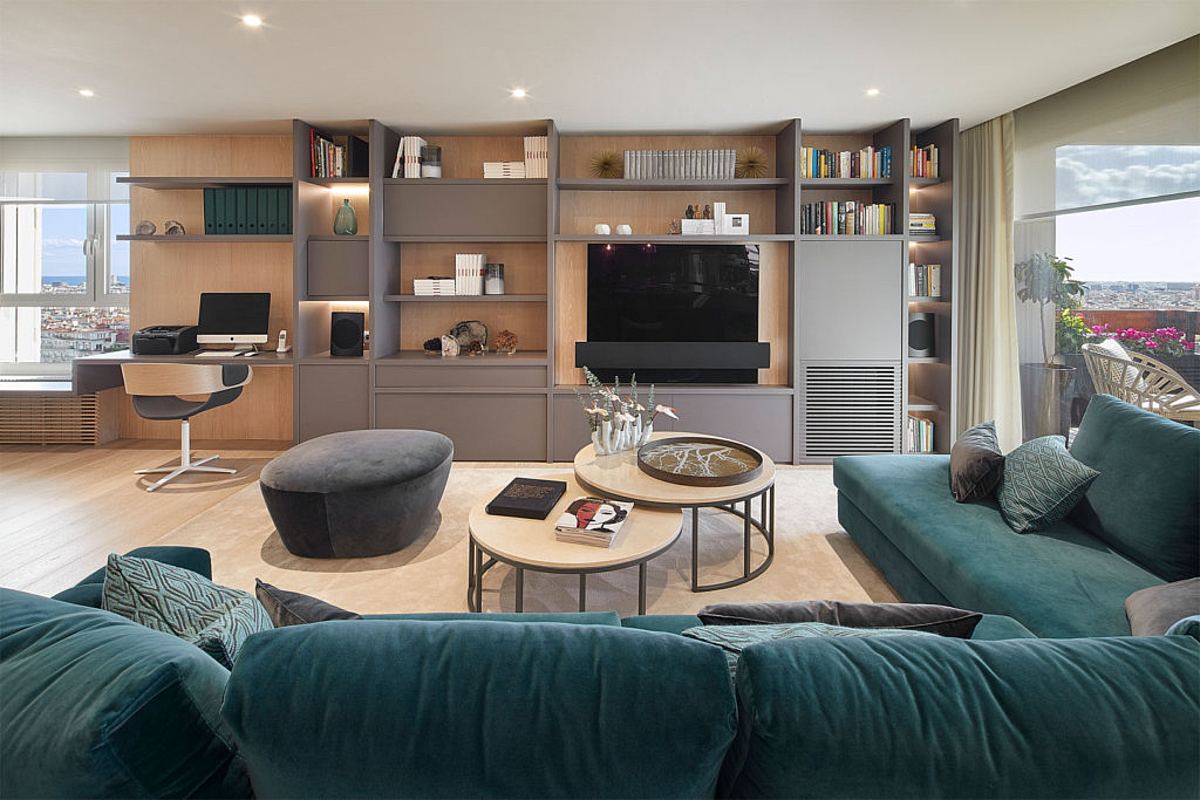 Fundado en 1979 por Toni y Juan Molins, Molins Design es un despacho de arquitectura y diseño interior ubicado en Barcelona y Madrid. Estudio de interiorismo ofrece cuatro grandes servicios a quienes desean construir o renovar su hogar o negocio. Así pues, destacan algunos proyectos de arquitectura, interiorismo doméstico y comercial, decoración de interiores y diseño de producto.
16-Nook Architects
Nook Architects, crea proyectos de arquitectura y interiores poderosos para inspirar y ayudar todos los amantes de detalles, colores y ideas estupendas. Fue fundada en 2011 por Ana, Joan y Rubén, que cuentan con una amplia experiencia en todos sus proyectos y ambientes lujuosos y exclusivos. Todos ellos son para superir las necesidades de cada cliente todavia los espacios cuenta con pilares esenciales como excluisivida y lujuoso.
17-Sara Folch
Sara Folch es una referencia para mí, es una de los Diseñadores de Interiores más inflyentes en Barcelona y en todo el mundo. Sara crea es poderoso con un toque personal y cada uno del es una tendencia, tiene una amplia cartera de clientes. Cada trabajar es unico para superir las necesidades del cliente, cada proyecto he visto como una nueva oportunidade para crear una tendencia. En Madrid, Sara ha contado un poco sobre todo, desde los más importantes inflyenciadores, sus eventos de lujo, sus inspiraciónes del diseño de interiores.
18- Sandra Tarruella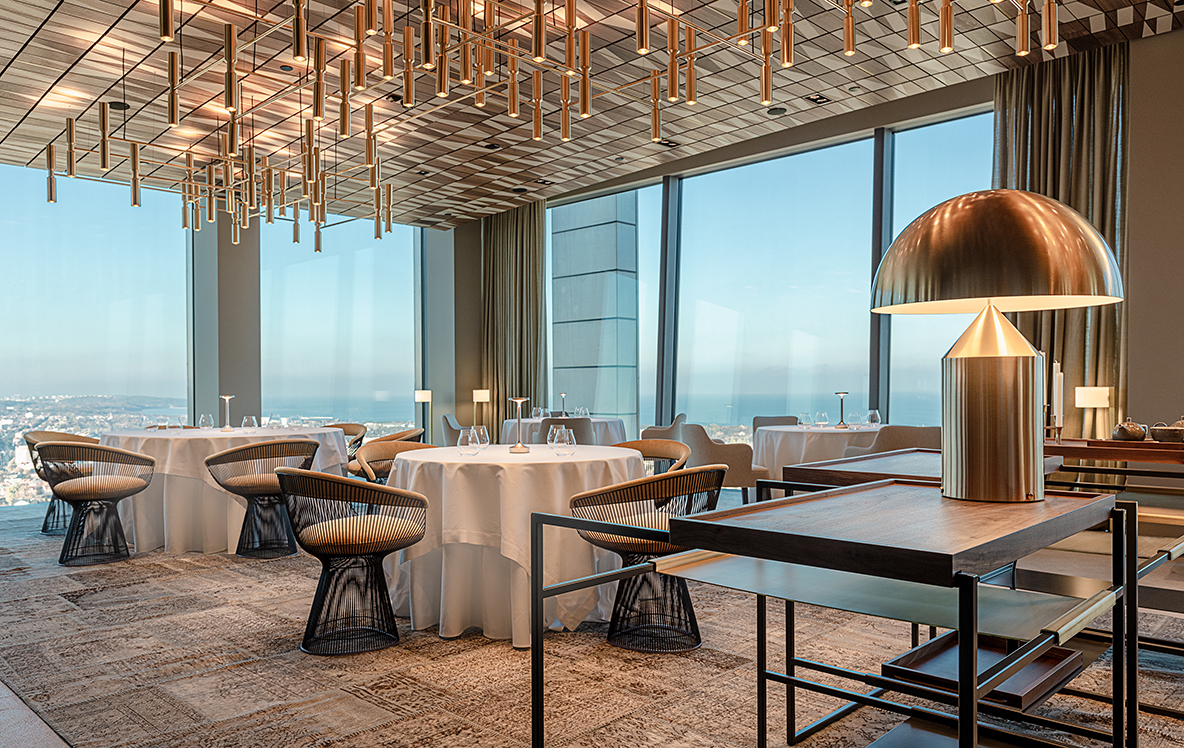 El equipo de Sandra Tarruella Interioristas se caracteriza por crear espacios que provocan emociones.
Nos toman cada proyecto como un nuevo reto, interpretando las necesidades y deseos del cliente, mirando al futuro pero revisando y respetando el pasado.Su trabajo se basa en el conocimiento de los procesos tradicionales, la cultura del diseño, pero también en el estudio de nuevas soluciones.
19-The Room Studio
The Room Studio cuenta con una equipa poderosa de Diseñadores de Interiores y Arquitectos. Un estudio que ha sido fundado por Meritxell y Josep que son directores creativos de proyectos. Cuentan con más de 20 años de experiencia y el principal objetivo del estudio es materializar los sueños en proyectos y espacios lujuosos, es un importante studio en Barcelona, donde ahí crea los mejores proyectos y detalles.
20-Tarruella Trenchs
Una inspiración que promeve el Estudio Tarruela Trench, una referencia que cuenta con Diseñadores de Interiores de alta calidad. espacios que provacan emociones, es la clave para suceso. Cada proyecto es interpretado con las necesidades del cliente y el princiapal enfoque se base en procesos, cultura y nuevas soluciones. Con su vasta experiencia en el sector del interiorismo, sus respuesta son rapidas y tiene una personalidad muy fuerte con Proyectos lujuosos y perfecto.
21-VilaBlanch
Todos los amantes de Interiores ha hablado en VillaBlanch, cuenta con una equipa de Diseñadores de Interiores lujuosos y poderosos. Elina y Agnès han fundado este estudio incribel en 1999 y con la fueeza y con sus talentos nasció VilaBlanch, un estudio que permite realizar una grand variedad de proyectos lujuosos de arquitectura, interiorismo y desde oficinas hasta espacios comerciales. Una referencia para cualquier Diseñadores de Interiores.
22-YLAB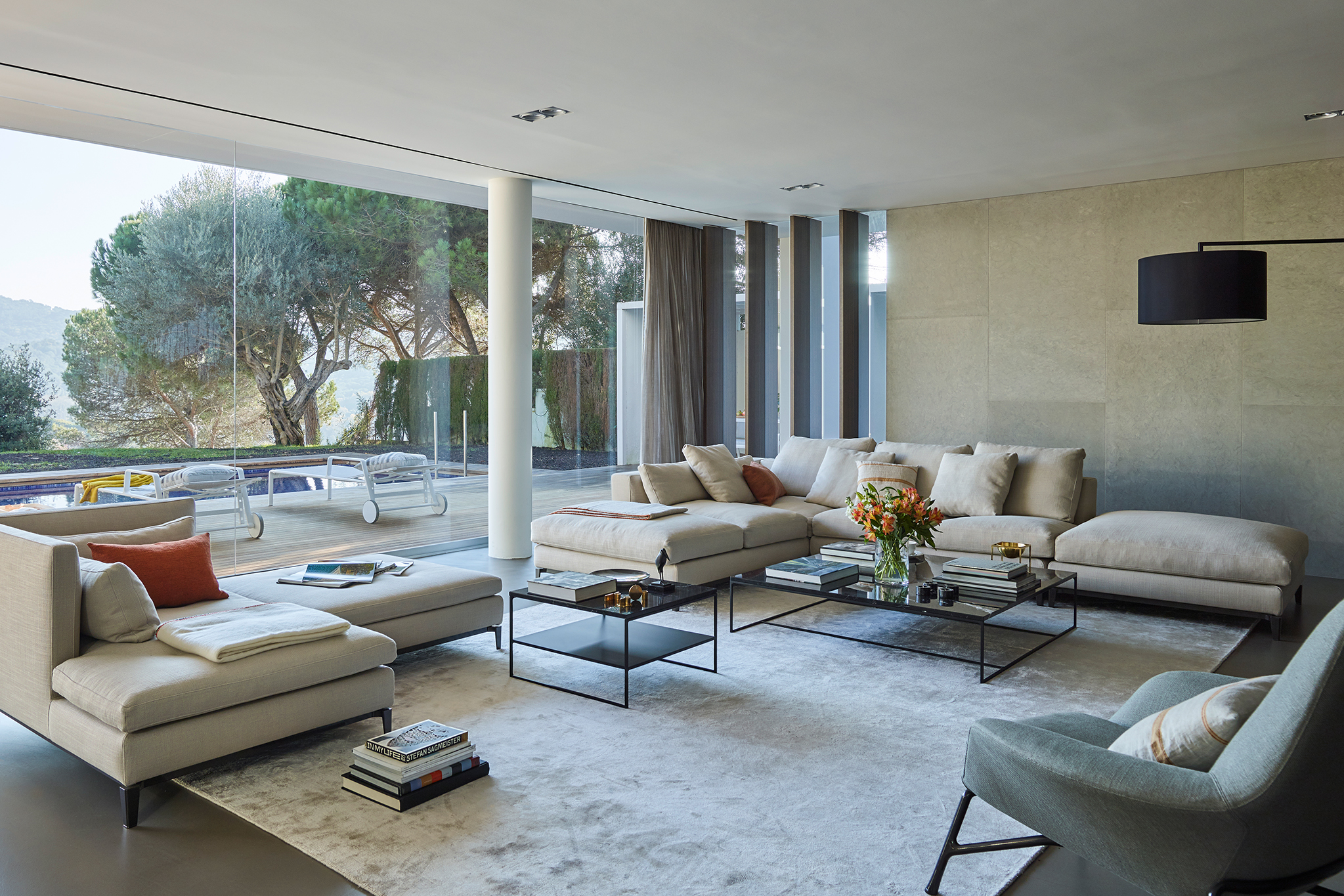 YLAB Arquitectos es un despacho de arquitectura e interiorismo con sede en Barcelona, ​​fundado por Tobias Laarmann Alemania y Yolanda Yuste, España.
Trabajan internacionalmente en proyectos comerciales, residenciales, corporativos, hoteleros y sanitarios; ofreciendo servicios integrales de arquitectura, diseño interior y de mobiliario.
23-Zest Architecture
Zest fue creado en 2008 por la arquitecta Holandesa Co Govers, es una referencia en la Holanda, pero en 2001 ha trabajo con algunos arquitetos en Espãna, como Josep Lluís Mateo, entonces cuenta con un estudio en Barcelona. Cada proyecto de Zest es lujuoso y cuenta con una equipa de Diseñadores de Interiores poderosos donde hay aplicación de materiales, en muchos casos naturales, tratados de manera minimalista e innovadora.
24- Marina Sezam
La pintura, el dibujo y el tratamiento del color inundaron mis pensamientos y un día comprendí que había llegado el momento de coger los lápices de colores y embarcarme en una aventura. Entonces comencé a estudiar durante 4 años la carrera de Diseño Textil y de Moda en Sabadell. Fue una etapa preciosa en mi vida, un descubrimiento del color y de las telas. Un pequeño paso adelante que sólo sería el principio.
25- Franquet Barrau
Fundado por Jordi Franquet y Sergio Barrau en 2012, la filosofía del estudio se basa en un estilo que perdure en el tiempo, centrado en las necesidades del cliente y prestando especial atención a los materiales naturales y nobles.
⇒ Check our article  The Trendy Navy Blue and Gold Scheme⇐
If you enjoyed this article regarding Top 25 Diseñadores de Interiores en Barcelona then make sure to check out our socials to find news, inspirations, and more interior design trends and ideas:
 Pinterest | Facebook | Instagram.