The Waterfall Collection – A Wave Of Elegance And Uniqueness => Waterfalls and all their striking beauty have provided us some of the most inspirational fixtures that nature beholds and Luxxu has portrayed all of these gorgeous elements in its Waterfall Collection. This is one of the most iconic lighting collections Luxxu has to offer and today Luxxu Blog will showcase the splendor of all its pieces.
See also: The Apotheosis Collection – Revolutionize Your Furniture Design

Waterfall Suspensions
Waterfall Rectangular Suspension
Everything gleams beneath this exquisite work of art. The Waterfall Rectangular Suspension is composed of stunning gold-plated brass paired with ribbed fine crystal glass tubes, giving any environment a natural waterfall impression in perfect geometric shapes. A wonderful solution for any living room or dining room design.
Waterfall Sputnik Suspension
This one-of-a-kind piece was created to complete the magnificent Waterfall Collection while preserving the natural sensation of waterfalls. The powerful design of the Waterfall Sputnik Suspension, made of high-quality materials and masterfully handmade details, this piece will bring uniqueness and creativity into any ambiance.
Get The Look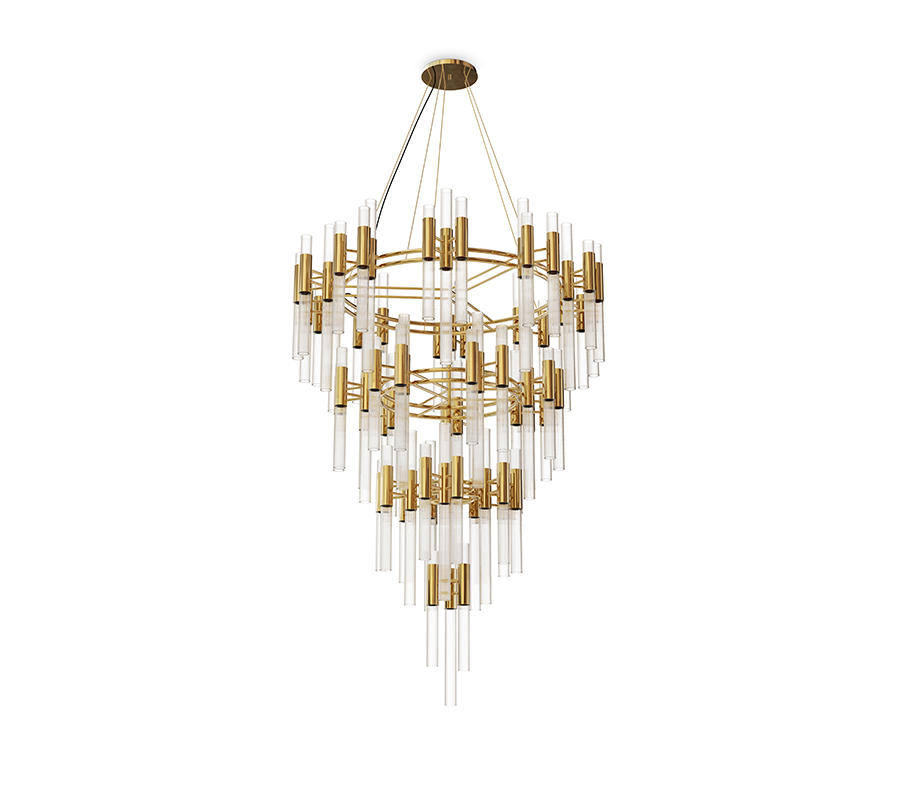 See also: Waterfall Sputnik Plafond
Waterfall Pendant
Everything shines underneath this elegant pendant lamp. Produced by master craftsmen the Waterfall Pendant can be smoothly integrated into various interiors with diverse styles and it will surely do wonders for any bathroom design with a clean atmosphere. This piece creates the zenith between glam and freshness in a dazzling way for an everlasting impression.

Waterfall Walls
Waterfall Wall Lamp
The Waterfall Wall Lamp is the very first addition to the waterfall collection regarding wall lighting fixtures. The imposing design of this piece makes it a true statement luxury lighting item that can simultaneously give you powerful lighting, inspiration, and sophistication in a mesmerizing manner.
Waterfall Wall II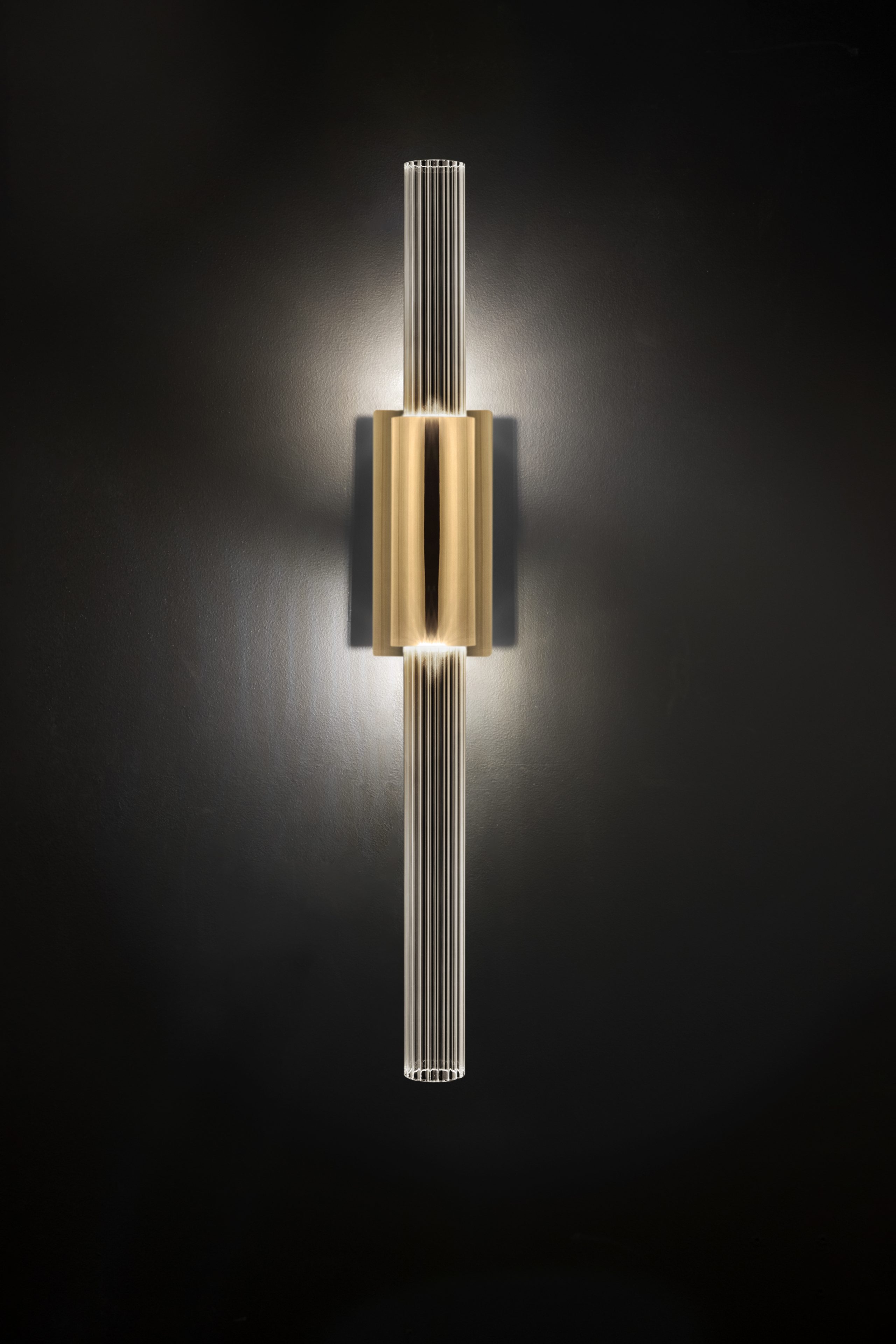 Sometimes a sequel does not live up to the expectations placed upon them, however, this is not the case regarding the Waterfall Wall II. This piece offers you something new with a more slim and fresh design with a dash of elegance, a truly optimal option for luxurious aesthetics, and a breathtaking interior design.
Waterfall Torch Wall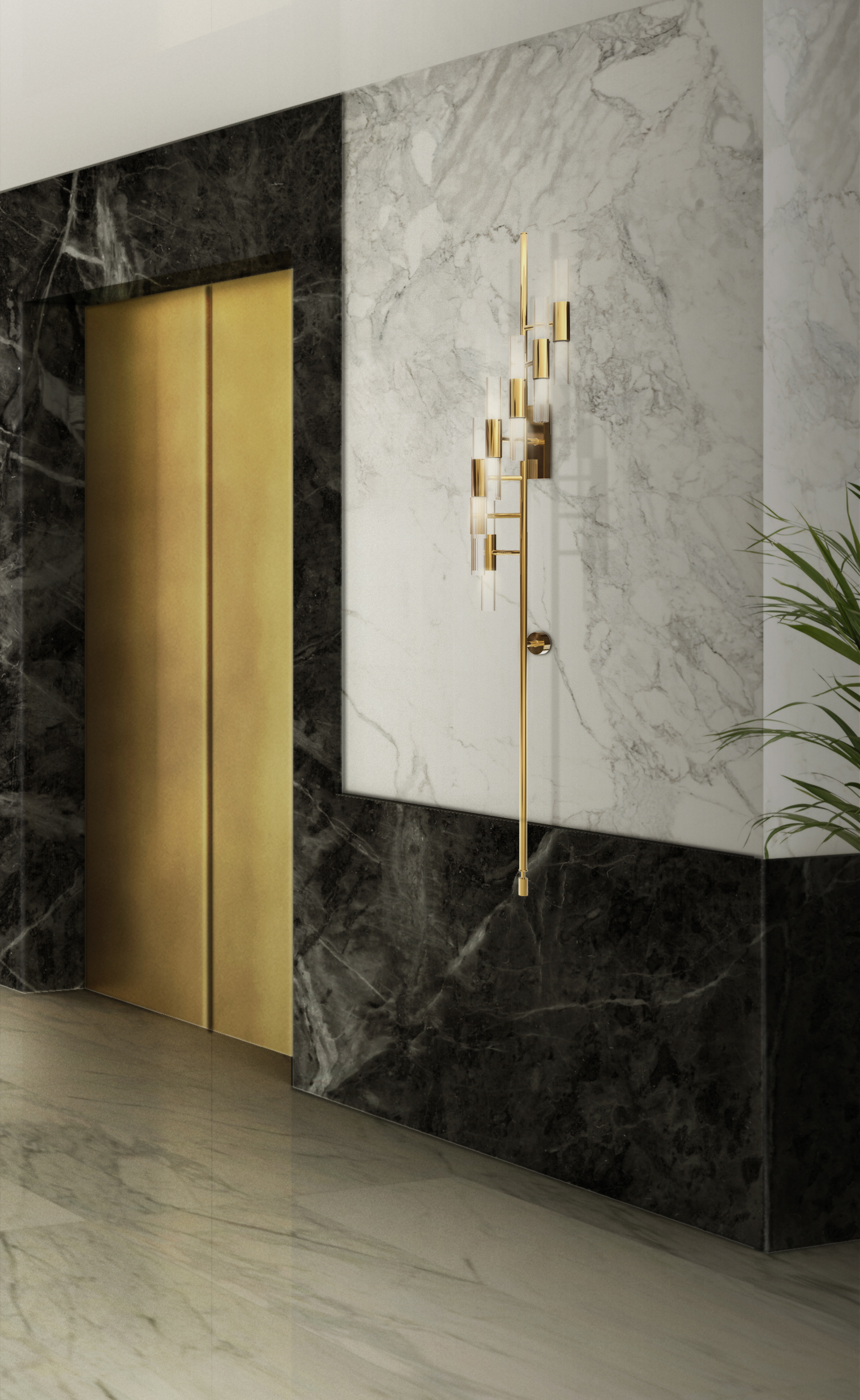 The Waterfall Torch Wall is the perfect fit for any hospitality project when combined with the best of contemporary and modern design, made with the best brass, crystal glass, and the ability of the craftsman. The incredible attention to detail is demonstrated in the piece´s exquisite design and its jubilant presence will surely catch any eye at a mere glimpse.
Get The Look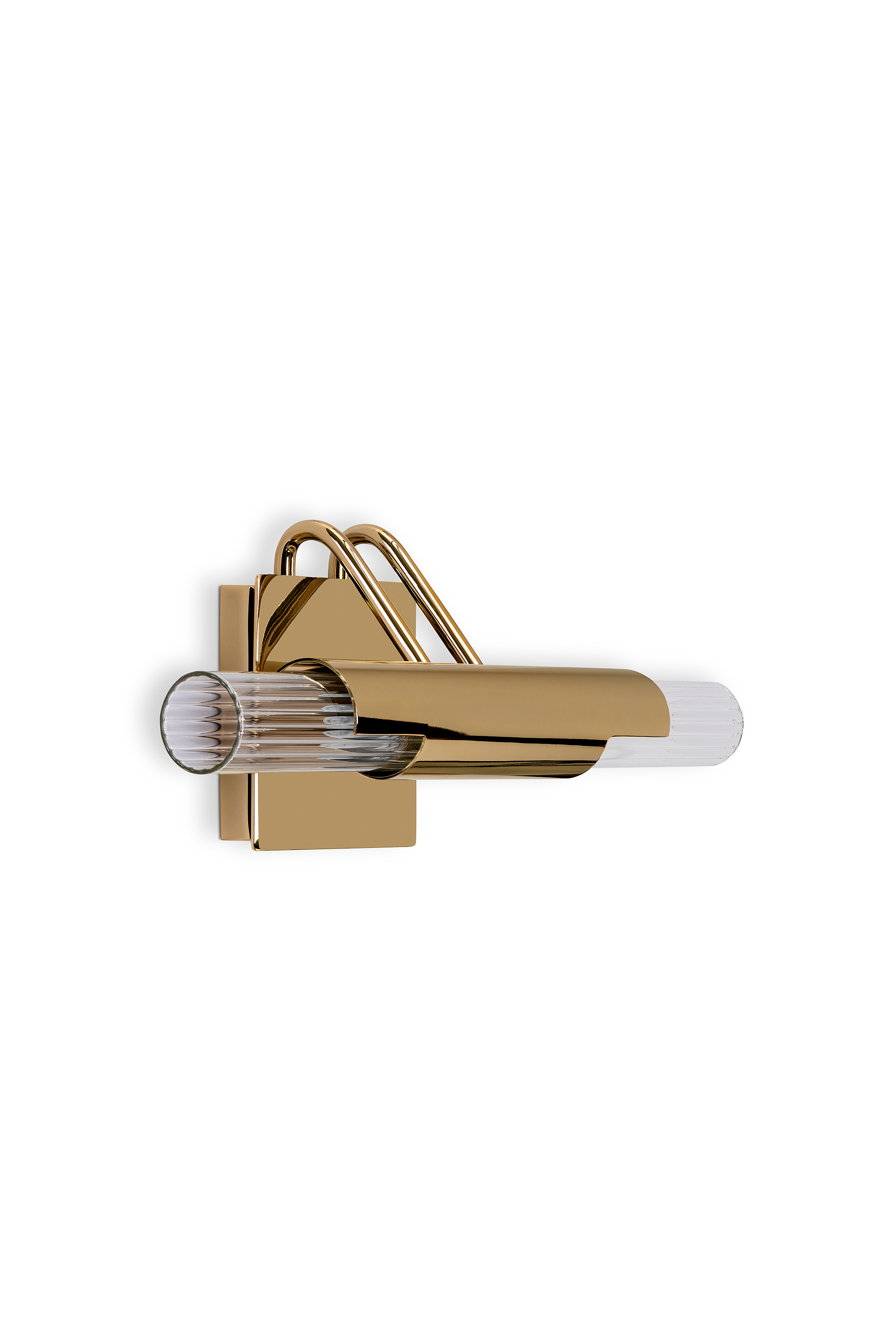 See also: Waterfall XL Wall
Waterfall Floor
Immerse yourself in the appeal of the Waterfall Floor Lamp. A great craftsman's piece with a strong presence in every ambiance. This is the embodiment of a new elegant expression of waterfall lights and it offers a larger and more comprehensive range of sensations to your lighting design.
Waterfall Table Lamp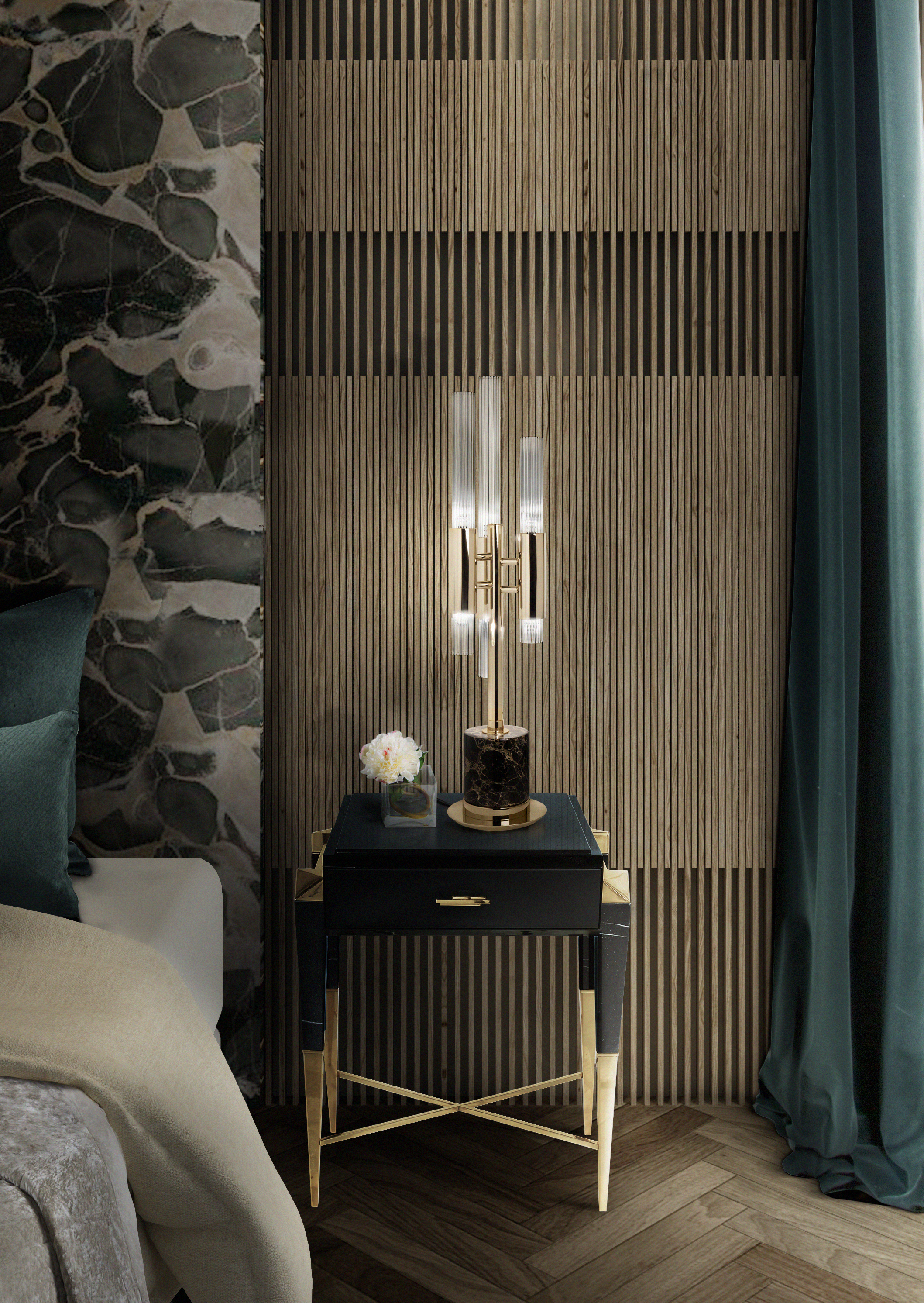 The Waterfall Table Lamp is a spectacular manifestation of functional and luxurious lighting. A sequence of glamorous materials fantastically crafted compose this piece with a delightful design. It features a smooth and elegant base made of Emperador marble, which gives this table lamp a certain distinctiveness that simply can´t be ignored.
See also: The Waltz Collection – Elegant Furniture With An Unmistakeable Style 
If you enjoyed this article regarding The Waterfall Collection – A Wave Of Elegance And Uniqueness then make sure to check out our socials to find news, inspirations, and more interior design ideas: Pinterest | Facebook | Instagram.
< ?php get_footer(); ?>