The Waltz Collection – Elegant Furniture With An Unmistakeable Style => Whether you are upgrading your bedroom design to something better, or you simply wish to bring in something new and luxurious into this area of your house, you definitely want something incredibly distinguished and that conveys class and elegance. With that being said today Luxxu Blog presents to you the wonderful Luxxu´s Waltz Collection, a furniture line that you simply won´t forget, all you have to do is relax as we show you these truly beautiful pieces.
See also: The Perfect Bedroom Design with our Charla Collection
Waltz Dresser
The Waltz Dresser is far from any ordinary dresser, this exquisite piece creates an exclusive and versatile solution for storage, with eight spacious drawers, which are embellished with the finest hardware. This elegant dresser is a perfect solution for any master bedroom as its design dismisses any normalities and embraces luxury and elegance.
Get The Look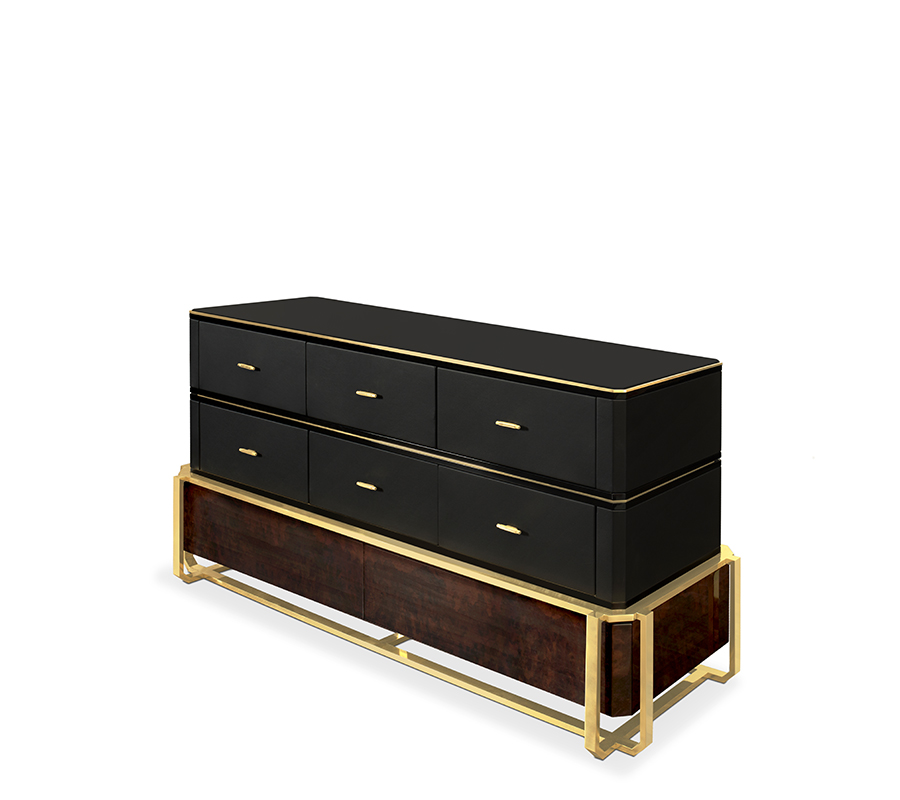 See also: Waltz Desk
Waltz Nighstand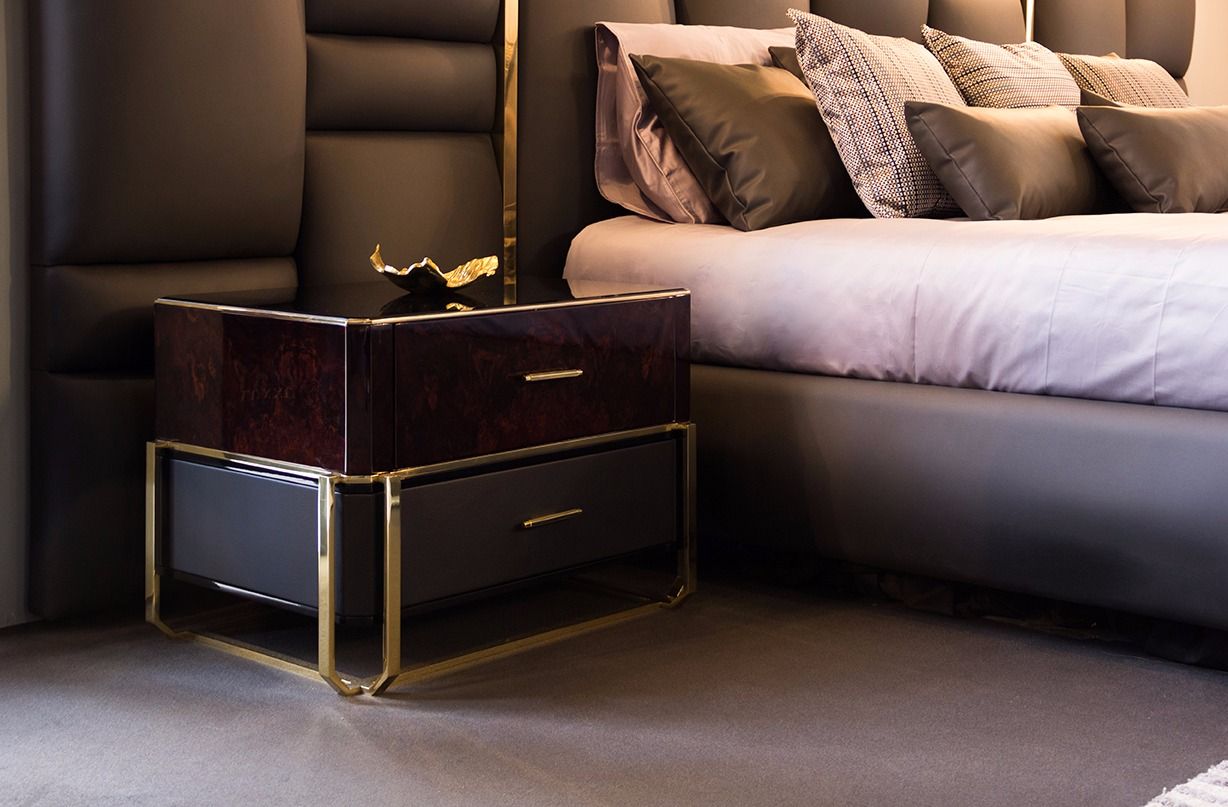 The Waltz Nighstand was born with a refined and unmistakable character but also with such an amazingly seductive beauty that blends harmoniously with any bedroom. This Nightstand displays elegance and sobriety, crafted with materials of the utmost quality there is no doubt that any ambiance will become instantly more luxurious.
Waltz Closet
When it comes to a dressing area, there is not a statement piece of furniture quite like the Waltz Closet, an elegant modular clothing storage solution. Made with gorgeous brass hardware and finished with the finest materials such as smooth black leather and smoked mirror. This closet is also a modular piece, allowing different module combinations to better fit into your space, with a fully customizable organization system the Waltz is not only luxurious but also incredibly functional and versatile.
See also: Waltz Bookcase
Waltz Valet Stand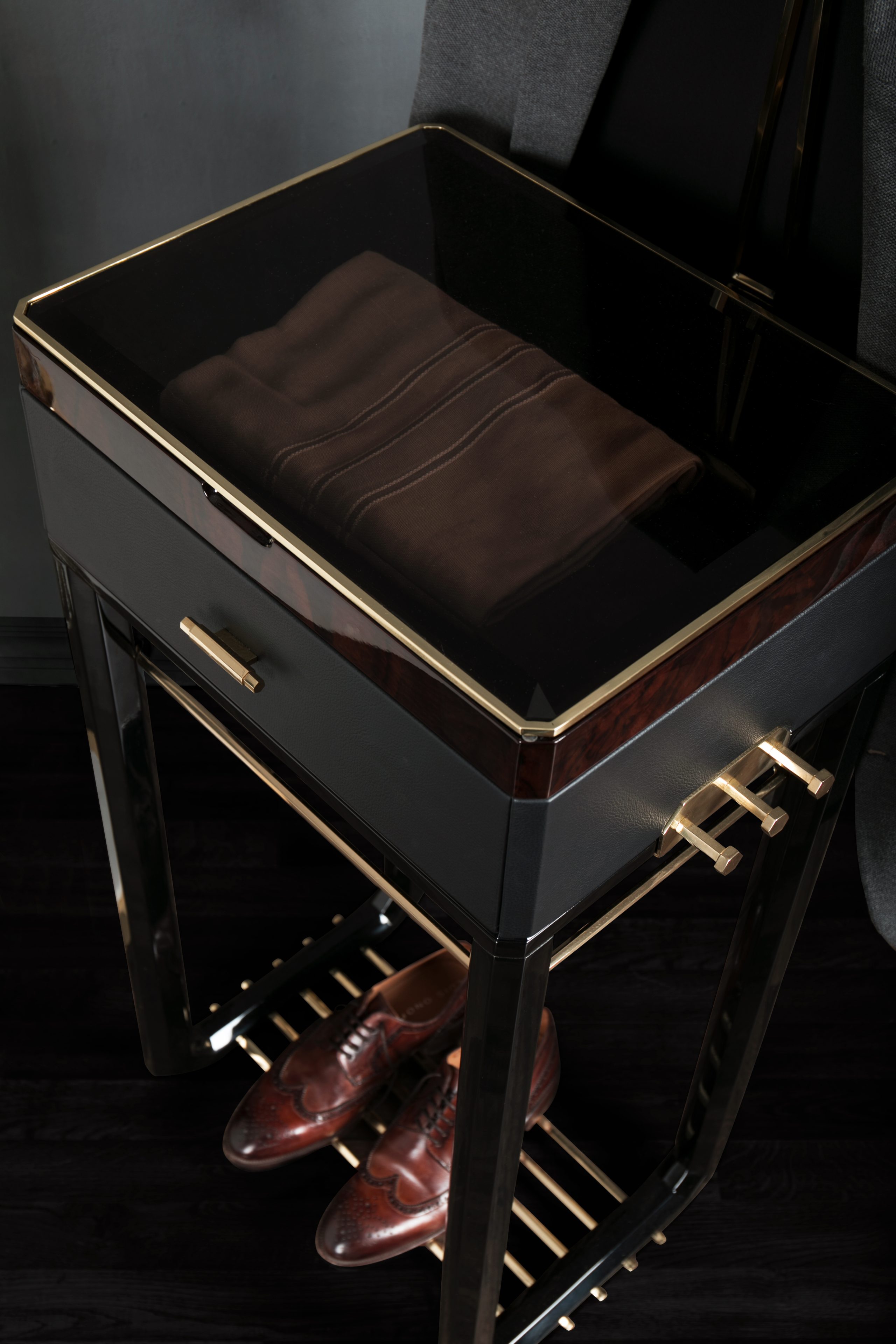 Valet Stands are the most sophisticated and smart solution to simplify daily routines. The Waltz Collection provides you with one of the most high-end valet stand you will ever behold, the Waltz Valet Stand is the optimal solution for both function and style, embellished with high-quality hardware this piece counts with numerous storage option like 3 hooks for ties, scarves or belts, brass bars for trousers, a hanger for coats and shirts and more. This will be a great addition to any modern and luxurious bedroom thanks to the stylish design and great functionality.
Get The Look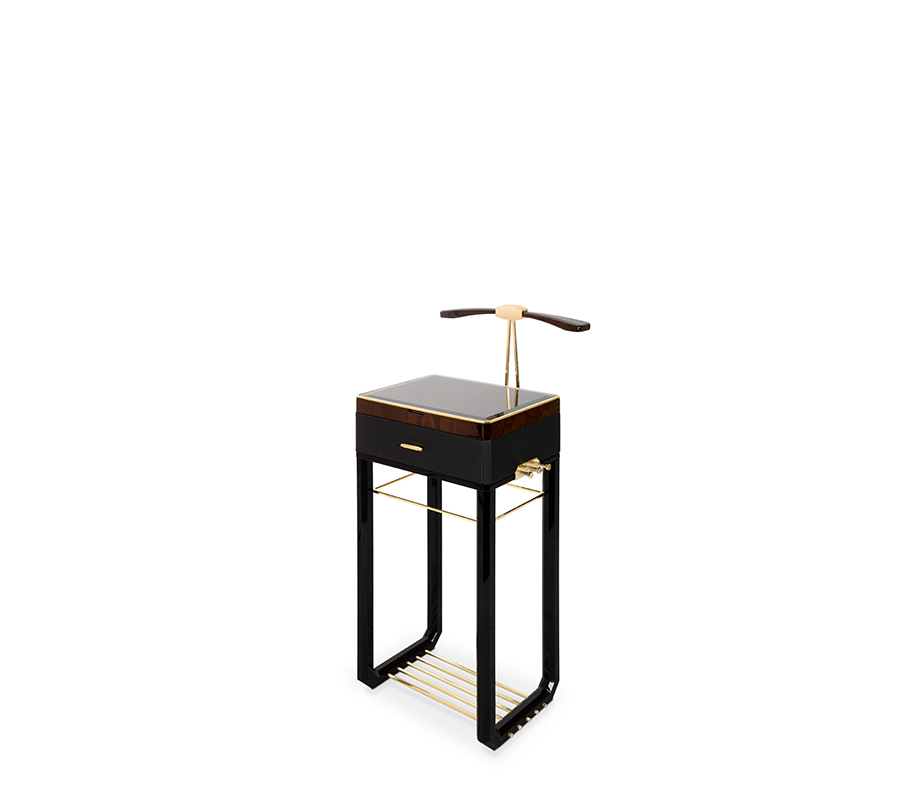 See also: 26 Modern Nightstands for a Luxury Bedroom
If you enjoyed this article regarding The Waltz Collection – Elegant Furniture With An Unmistakeable Style then make sure to check out our socials to find news, inspirations, and more interior design ideas: Pinterest | Facebook | Instagram.
< ?php get_footer(); ?>