The Perfect Way to Design an Outdoor Retreat – The entire Outdoor Collection of LUXXU is focused on neutral tones that make the perfect contrast with the colors of Spring and Summer, which are usually based on strong and garish colors. From coffee tables to sun loungers, this collection strikes the perfect balance and seeks to satisfy all needs for an elegant and luxurious design. Feel the breeze of Spring. This is your moment of luxury and pleasure.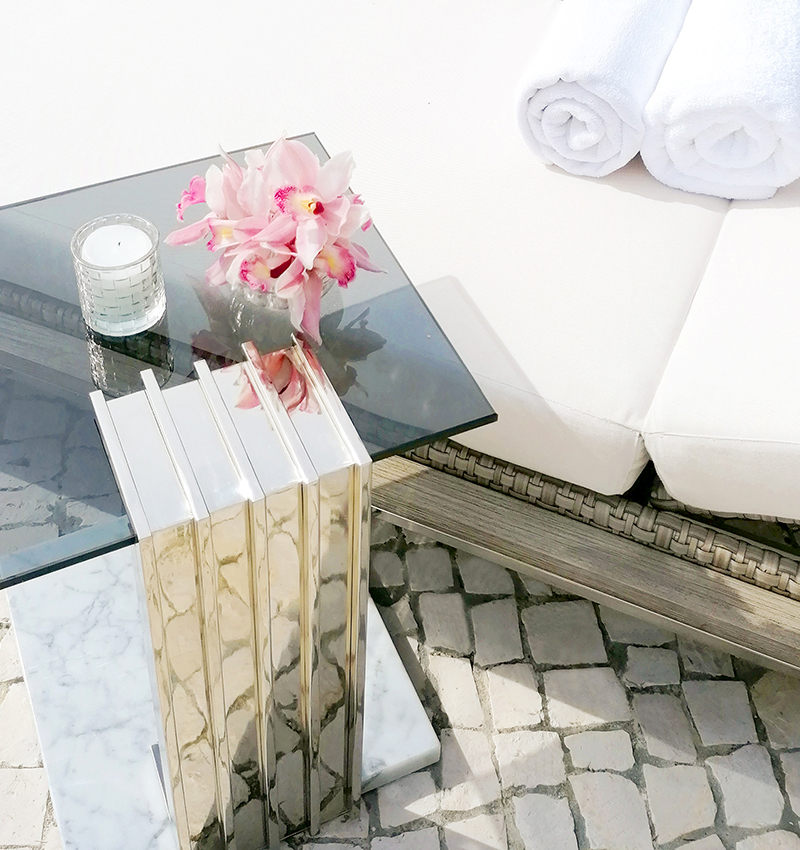 "To me, a lush carpet of pine needles or spongy grass is more welcome than the most luxurious Persian rug" – Hellen Keller
Step 1: How to use the space you have
The first and perhaps the most important step is to choose how to use the space we have to decorate. Perhaps the main point is an outdoor retreat near the pool that conveys tranquility, serenity, and at the same time elegance. In this project, we see the balance of soft colors in contrast with the surrounding trees, where we find the special highlight for the Hampton Outdoor set from LUXXU. These Sofas are inspired by one of the world's most elegant holiday destinations, the Hampton Outdoor Two Seat Sofa represents the lifestyle of the elite, designed exquisitely with class and style, but with strong character and comfort, perfect to escape the city noise and revive the art of lounging. 
Step 2: Consider Outdoor Furniture – Side Tables and Center Tables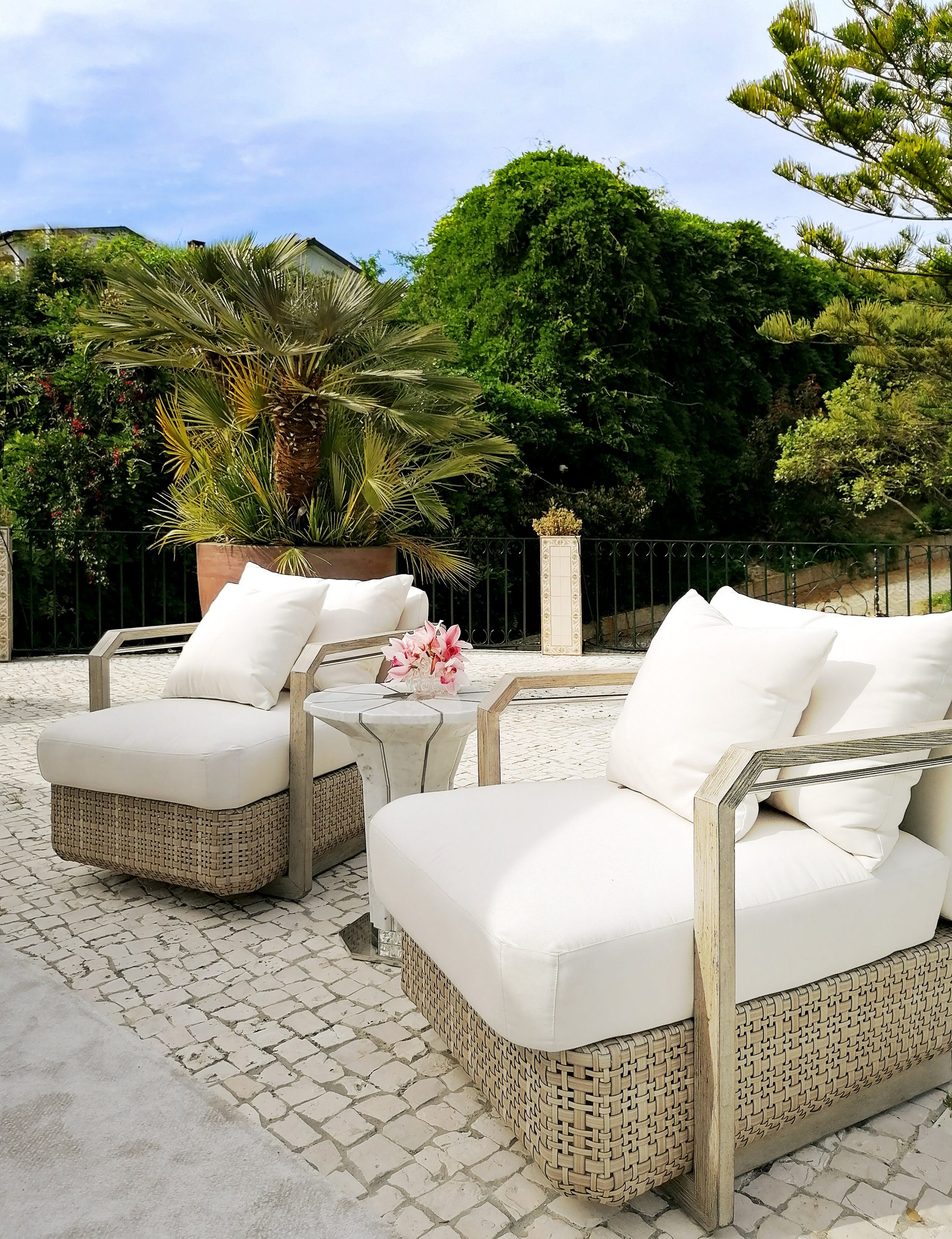 When referring to an outdoor retreat it is obviously important to choose furniture that is appropriate and that conveys the intention that it really is an outdoor project. In the middle of this furniture, attention to detail should never be neglected and it is in this context that the center and side tables gain great importance. In this environment, the wonderful Suspicion Side table that is found in the middle of the luxurious sofas serves almost as a bridge that balances the entire design. Sculpted in Carrara marble and lined with polished stainless steel, the Suspicion is the ideal side table for an outdoor area.
Step 3: Lounges, the focal point of any relaxation area
Sunbeds are the most desired items to be enjoying a wonderful afternoon with magnificent sunbathing. That is why we consider it to be a crucial step to finalize any outdoor project. All of them have to be comfortable, and if we can combine a luxurious and elegant design, we have a stunning result. the Hampton Outdoor Sun Lounger represents the lifestyle of the elite, designed exquisitely with class and style, but with strong character and comfort.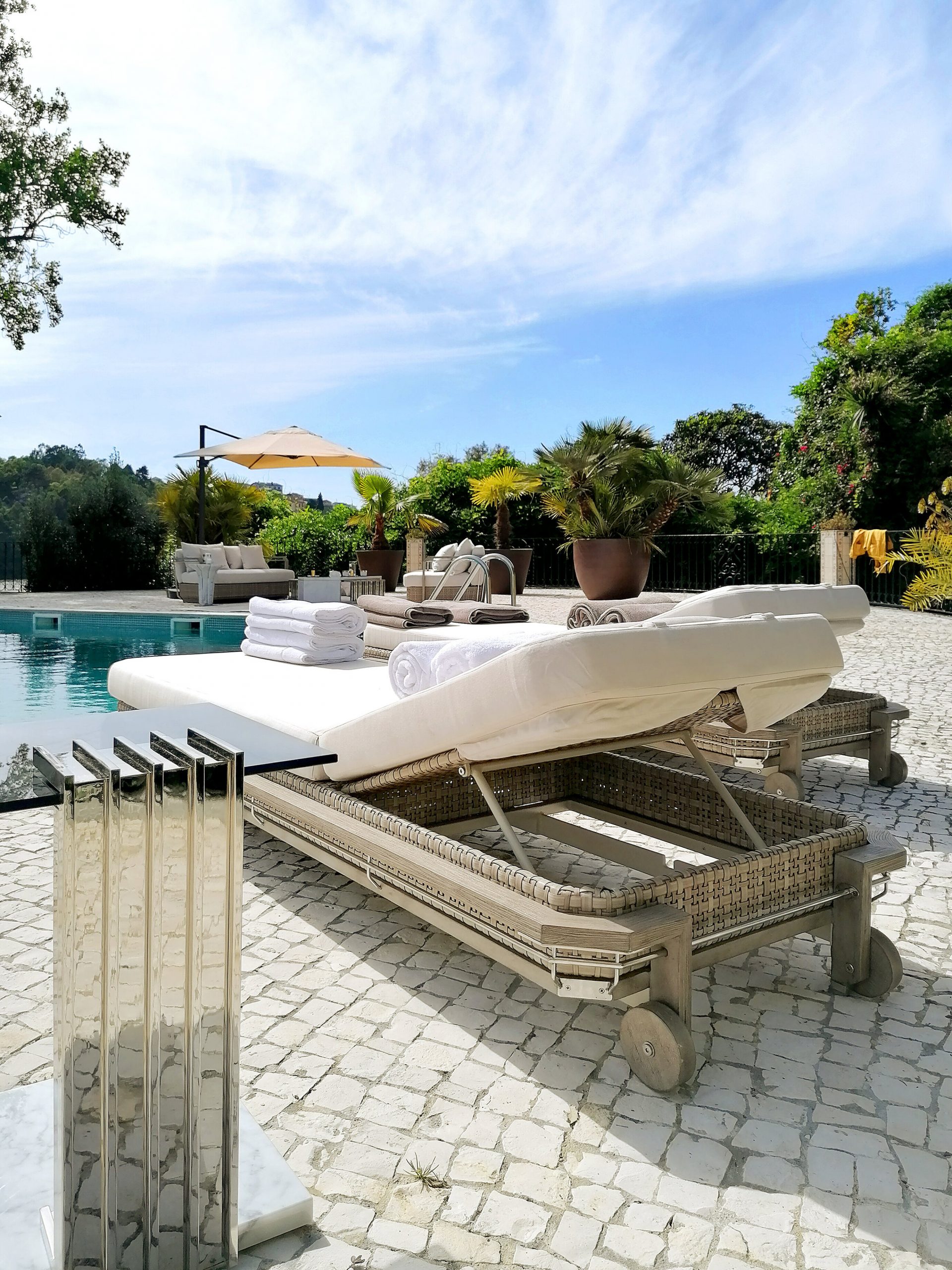 Step 4: Take Advantage of your Balcony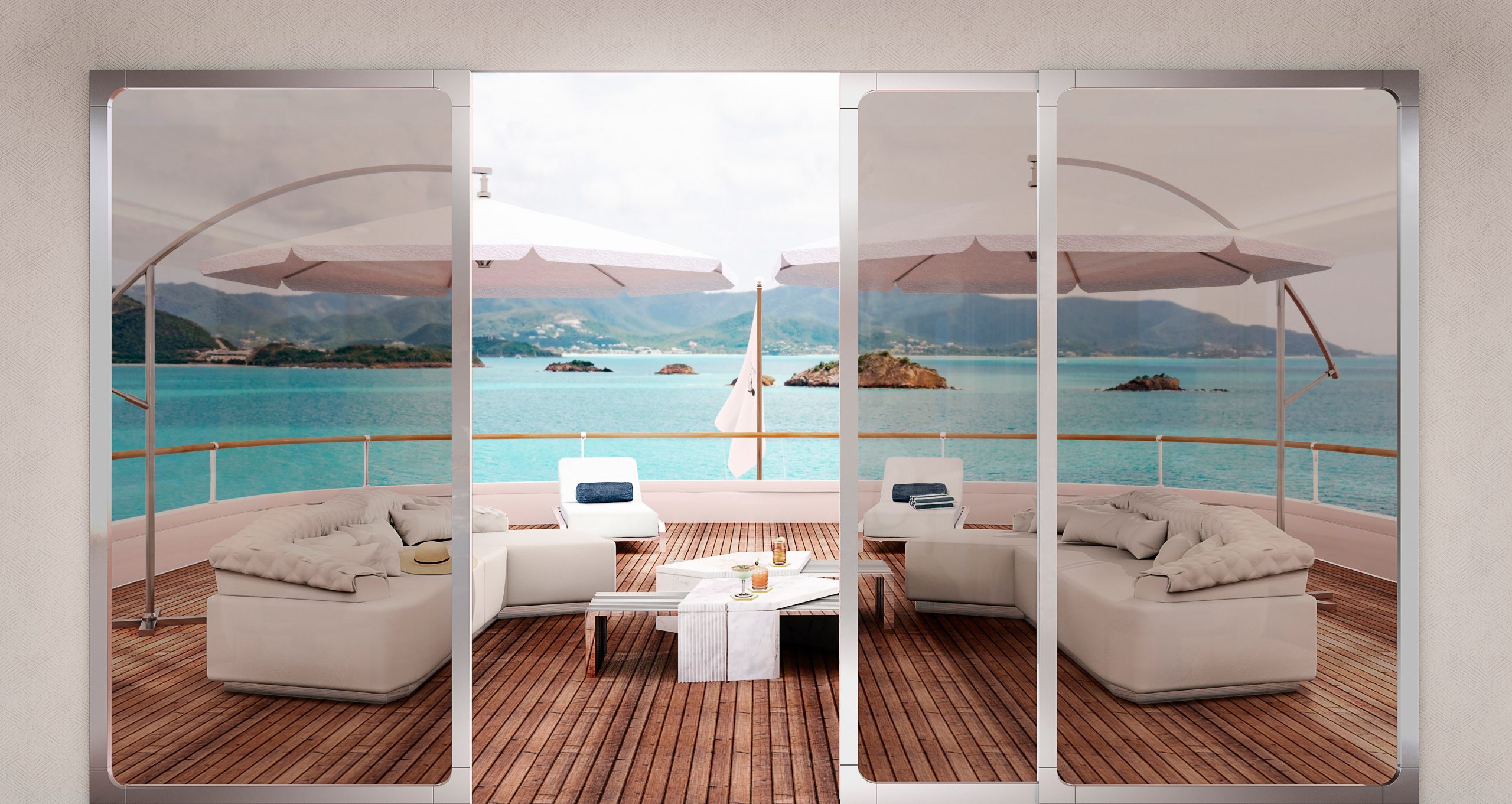 Balconies sometimes are overlooked. However, you can benefit from your balcony and transform it into an outdoor area. With a good combination of Outdoor furniture, you can get the most out of your balcony. Elegance and obviously comfort have to be the priority, and in this example a good center table also contributes to an overall balance.
< ?php get_footer(); ?>
ABOUT LUXXU
LUXXU's Empire is shaping its future by setting trends with timeless pieces and refined elegance. Lighting was the start of a luxury journey stating itself as classic with a modern twist. Today, a new epoch unveils at LUXXU. Daring ambiances are an everlasting aesthetic language shared by every element. LUXXU now allows you to create those ambiances as the brand uncovers a crucial imperial complement, a Furniture Collection. Offering resembling noble materials and finishing, were customization blossoms as brand capital. Be our guest and get inspired by a distinctive collection of timeless pieces with this article about The Perfect Way to Design an Outdoor Retreat.