The Best Modern Rugs To Create a Unique Hotel Decor – Modern rugs to create unique hotel decor will be LUXXU Blog's topic today. A strategically chosen accent is required for hotel decor to evoke the comfort of home without adding extra noise from a busy life. Developing a pleasant and unique hotel interior design is essential if you want your guests to be delighted. Everything matters, including the stunning view, the comforts, and the exquisite rug design. Hence we have selected the best modern rugs from The Rug'Society collection to inspire you.
---
See also: Take A Look At This Private Residence Project By Intérieur London
---
The Best Modern Rugs To Create a Unique Hotel Decor
Everything in this spacious, brilliant hallway, from the neutral colours to the purple armchairs, was intended to give us the impression that we were in an art gallery, admiring genuine art pieces. The Adler geometric rug is evidence that we may have a work of art in our environments. It is hand-tufted, made of natural wool, and has irreverent patterns.
---
See also: New Era Set In Stone
---
A beautiful hotel lobby featuring the Mermaid Rug, this place greets you with a hint of class and elegance.  One of the modern rugs that will surely enhance the aesthetics and comfort of your project, made of botanical silk and lurex, Inspired by the feminine representation of the sea, transmitting delicacy, enticing beauty, and sensuality.
Get the look: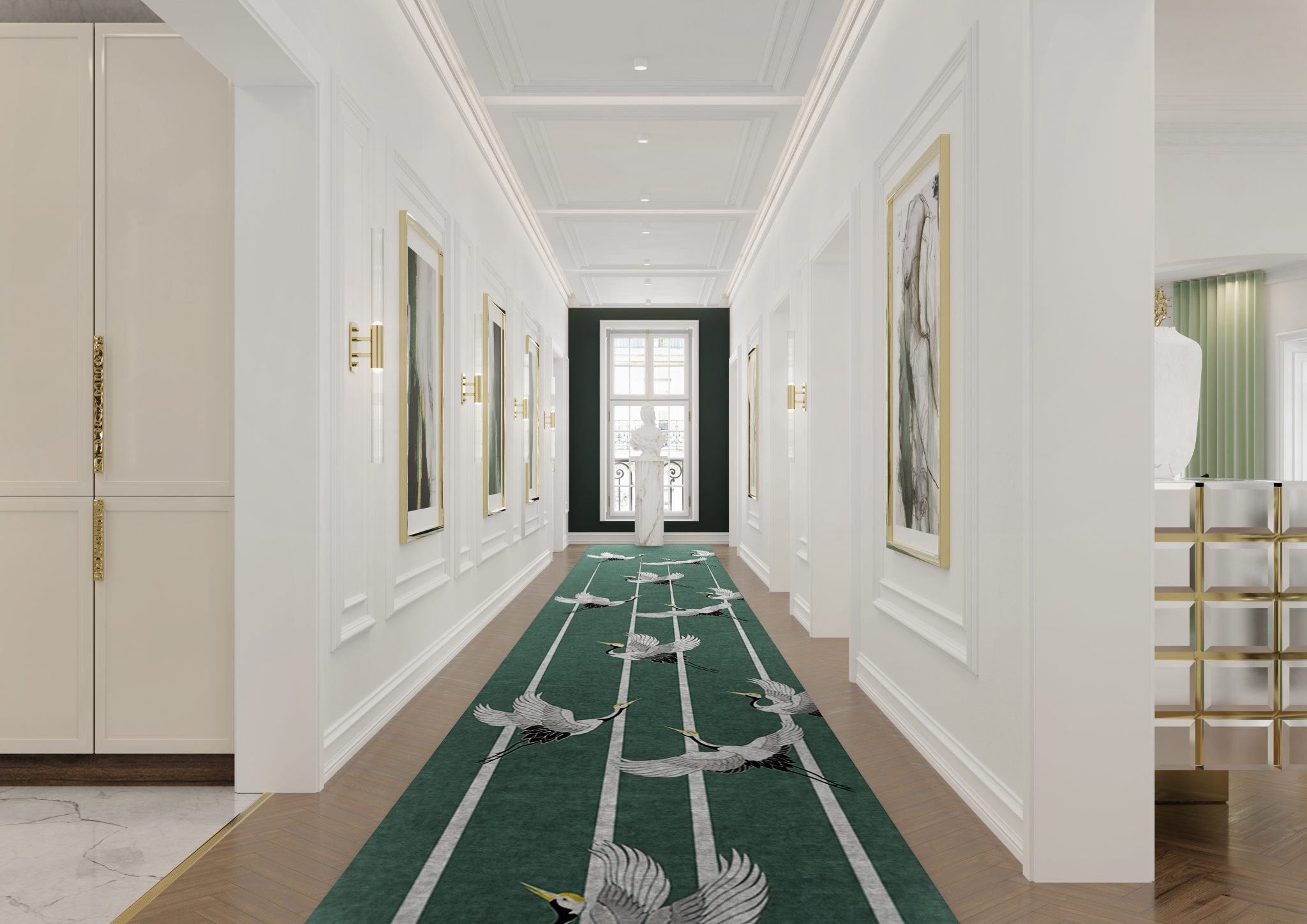 The grace and elegance of the animal with the same name served as the inspiration for the Heron II Rug, which supports our spiritual life exploration. The new lounge rug's design brings even more attention to the grace and beauty of these creatures, making it stand out in any hallway, and this one is the perfect display.
Modern Rugs By Rug'Society
The Warao Rug conveys a devoted relationship to water with its colours and design. In a stunning hallway with neutral tones and smooth gold accents, this hand-tufted rug in botanical silk is the kind of rug that unifies all the pieces in your living space, simple and soothing.
Get the look:
Warao Rug and Pharo II Small Wall
---
See also: Beauty Galore: The Most Stunning Mirrors You'll See
---
Being the link between divisions, hallway design needs to be something that carries over the style from the rest of the hotel. Hallways don't have to be dull; they can have unique features like unique floors, tiles, or even rugs to stand out from the others. The Deco II Rug with its unusual shape and design complemented this hallway wonderfully with glamour and sophistication.
Neutral colours and gold accents create a unique and opulent entrance. This area lavishly and elegantly welcomes you, the Metamorphosis Rug's straightforward style and neutral colours make it a very adaptable piece that looks great in any style of doorway. One of the Rug'Society modern rugs that promise to bring flora power into your home.
Get the look:
Metamorphosis Rug and Saboteur Swivel Single Sofa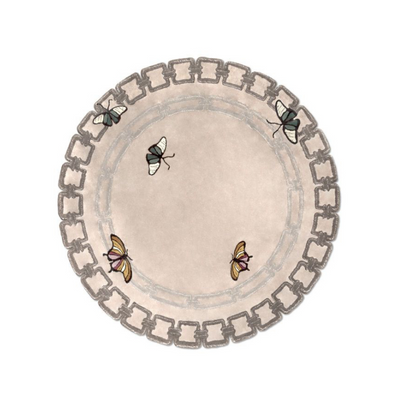 ---
See also: LUXXU Stocklist
---
If you enjoyed this article regarding 

The Best Modern Rugs To Create a Unique Hotel Decor

 then make sure to check out our socials to find news, inspirations, and more interior design ideas: Pinterest | Facebook | Instagram.