The Babel Collection – A Hymn Of Opulence And Design Brilliance ⇒ Even though the inspiration for this lighting collection remains a mystery, the grandeur is seen in each crystal present in Luxxu´s Babel Collection is simply dazzling. Through all of these beautiful and luxuriant crystals, the brand has brought the fantasy of detail to your interiors in today´s article Luxxu Blog brings the ultimate display of opulence and design brilliance with these collection´s exquisite pieces.
---
See also: The Burj Collection – A Symbol Of Modern Age And Luxury Combined
---
Chandeliers
Chandeliers are the epitome of class and luxurious dazzle. Every single crystal that composes the Babel Chandelier is carefully detailed in order to achieve a stunning aesthetic and create an awe-inspiring atmosphere. These can be statement additions to your interior design as they offer you a distinctive look that is simply unattainable without high-quality materials and masterful craftsmanship.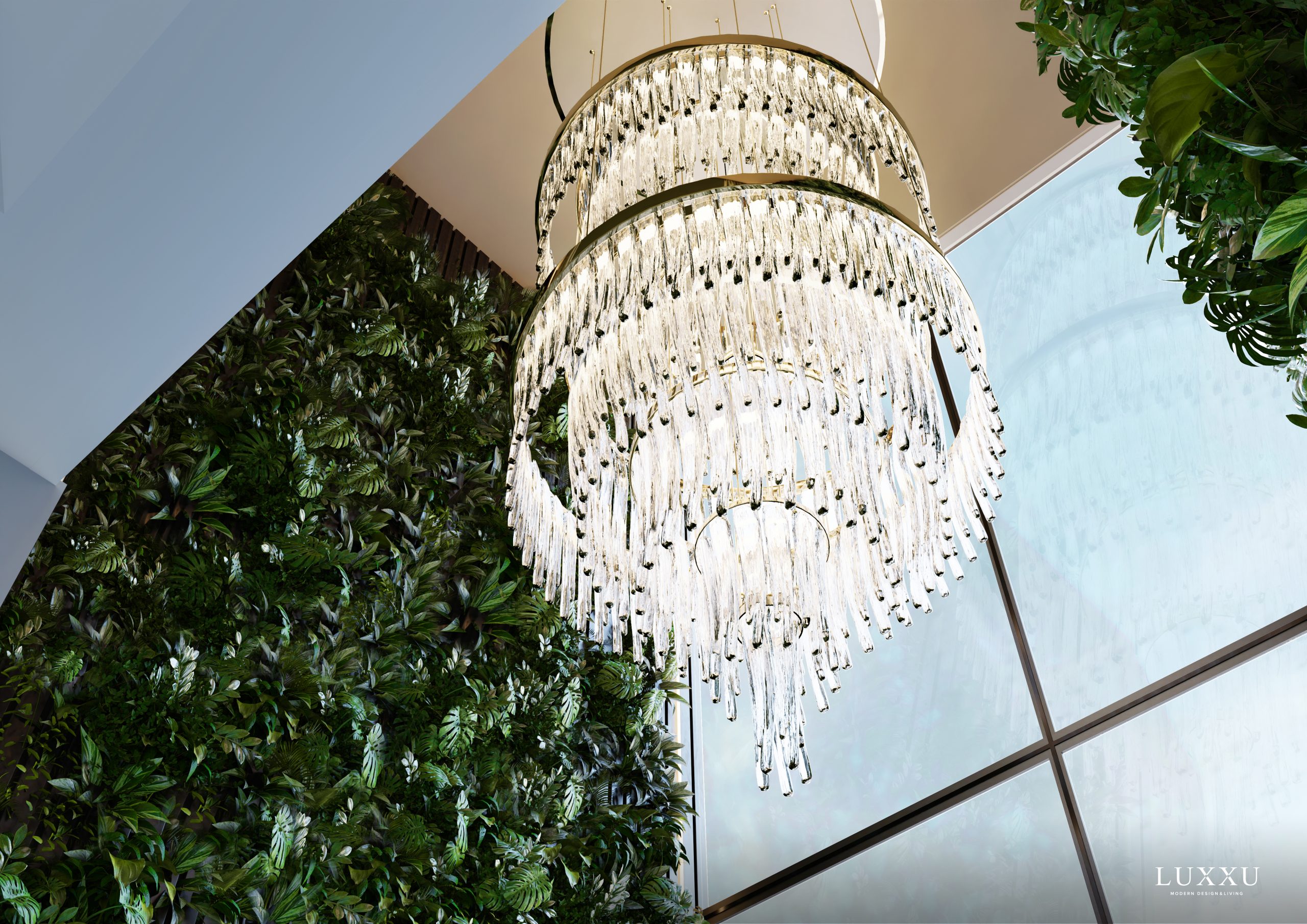 These LUXXU's iconic lighting solutions can provide luxury in a large manner. The brand has introduced a brand-new chandelier variant to this collection, with monumental proportions that allow it to become the breath-taking highlight of every space. The Babel XL, in similarity to its predecessor, is fashioned like a waterfall of handcrafted crystal glass and gold-plated brass accents that provide stunning illumination.
Get The Look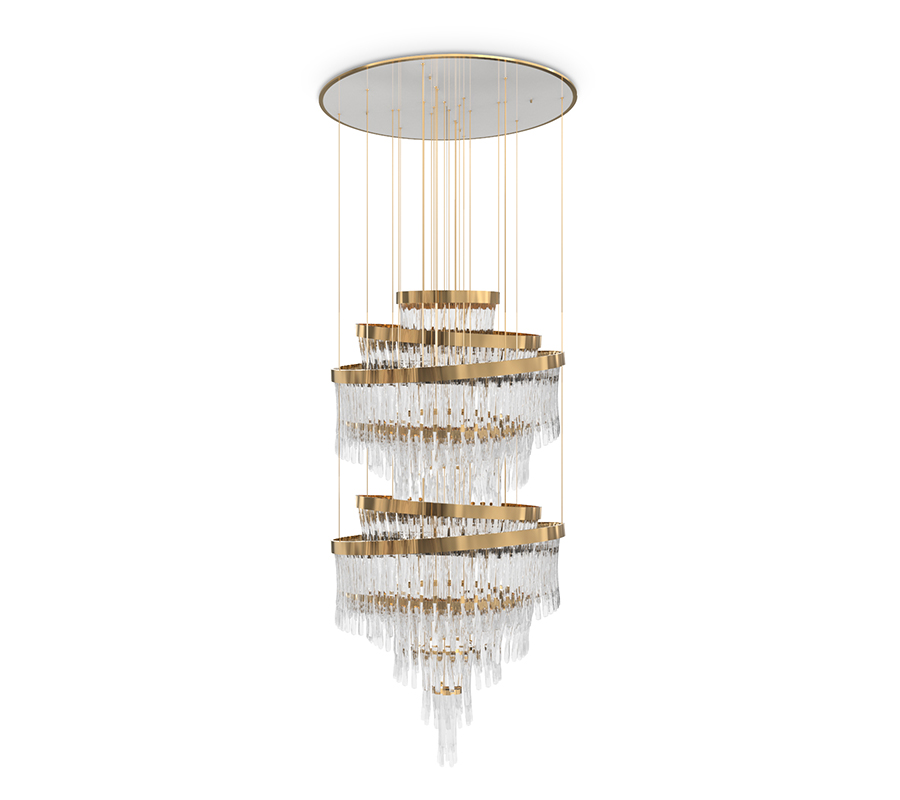 Suspensions
The Babel Suspension's round gold plated brass tiers provide a touch of refinement to every opulent setting. Every crystal glass possesses a distinctive irregular form, created by a master craftsman extraordinaire that understands exactly what is demanded to generate a one-of-a-kind sequence of illumination dispersion. An enticing suspension piece with luxurious immutable traits.
---
See also: Babel II Suspension
---
The Babel II is indeed the ideal staple for bars, hotels, or private dining rooms, thanks to its blend of luxuriant crystals and high-quality gold-plated brass. Because of its design, it is able to develop magnificent lighting displays by combining several suspensions.
Pendant Lighting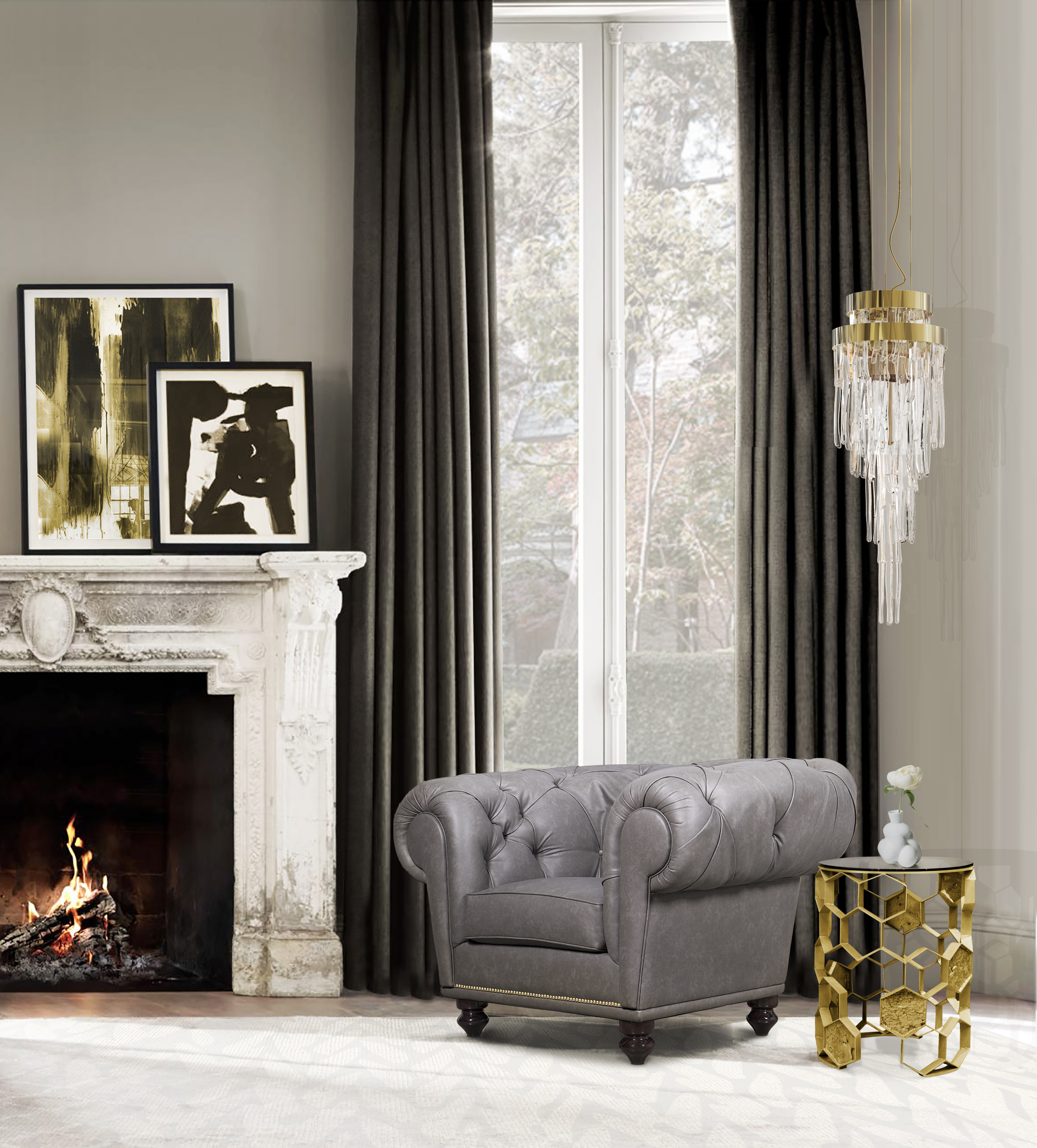 The Babel Pendant will be at ease in both serene and opulent home interior settings. Each crystal glass mastered by the craftsman's expertise has a stunning asymmetrical form that unique features a pattern of sunlight refraction. Ideal for usage as a single piece or in conjunction with other elements to create a luxury ambiance.
---
See also: Babel Floor
---
Wall Lighting
Babel Wall Lamp is an unusual and magnificent décor item with an undeniable character that gives a timeless charm to any room. The uniqueness of the craftsman's crystal work is mirrored in the round edges, where beautiful, glossy colors are portrayed and retained by a gold-plated brass ring. A magnificent piece for the idyllic spot.
Get The Look
---
See also: The Waterfall Collection – A Wave Of Elegance And Uniqueness
---
If you enjoyed this article regarding The Babel Collection – A Hymn Of Opulence And Design Brilliance then make sure to check out our socials to find news, inspirations, and more interior design ideas: Pinterest | Facebook | Instagram.
< ?php get_footer(); ?>