The Apotheosis Collection – Revolutionize Your Furniture Design => Every now and then any interior design will crave for a change and a luxurious upgrade. Make this improvement as impactful as possible, and to do just that Luxxu´s Apotheosis Collection is the perfect solution. The dynamic design of every piece will ingratiate itself with any contemporary ambiance and in this article, Luxxu Blog will give you a showcase of this modern furniture collection.
See also: Luxury Interior Design – The Most Exquisite Console Selection

Apotheosis Dining Table
Inspired by Greek Mythology, the Apotheosis Dining Table is the glorious embodiment of design and innovation. This piece possesses beautiful polished brass legs that can embellish your dining room luxuriously and it will surely be one of your interior design´s main attractions.
See also: Apotheosis XL Dining Table
Apotheosis Center Table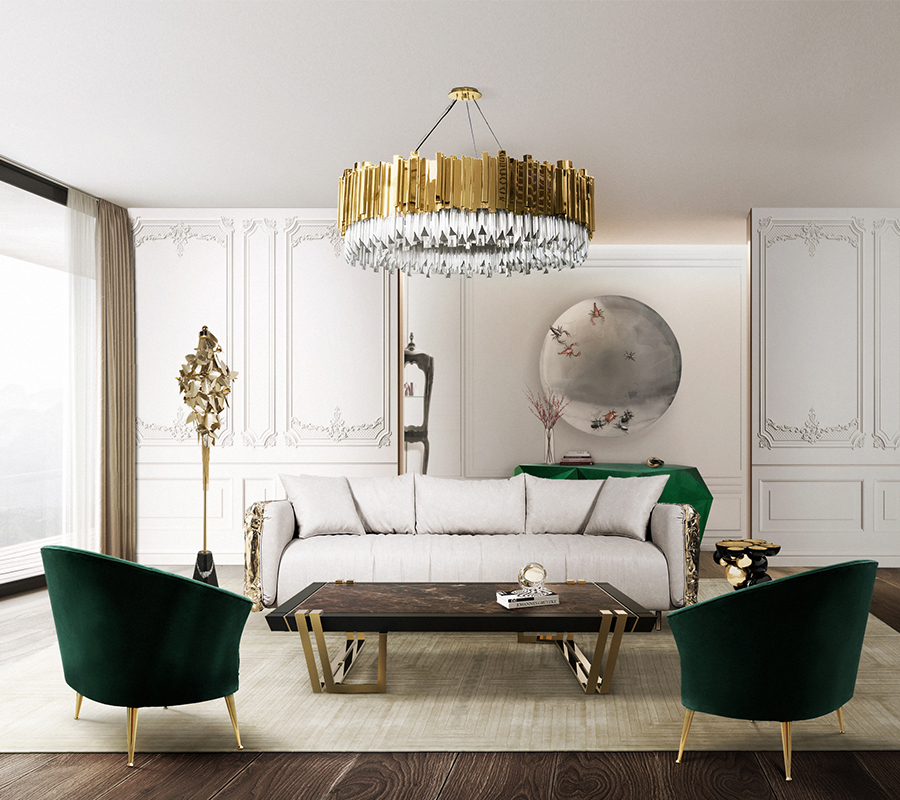 Create a memorable and sophisticated ambiance for your living room design. This part of the house is clearly one of the most popular and going for a unique atmosphere is really the only option. The Apotheosis Center Table is a perfect solution to leave your guests speechless due to the finest materials that compose this piece such as black lacquer and emperador dark marble and the harmonious manner in which these elements blend together in order to bring out the purest striking beauty this center table has to offer.
Apotheosis Side Table
Enjoy the vigorous presence and incredible appeal of the Apotheosis Side Table. A hymn to sophistication and design, this side table provides an exclusive appearance to any design project. The original design and dazzling golden elements that make up the grace and beauty of this piece are suited to integrate the most luxurious spaces and be paired up with a dynamic and comfortable large sofa.
See also: Imperium Side Table
Apotheosis Console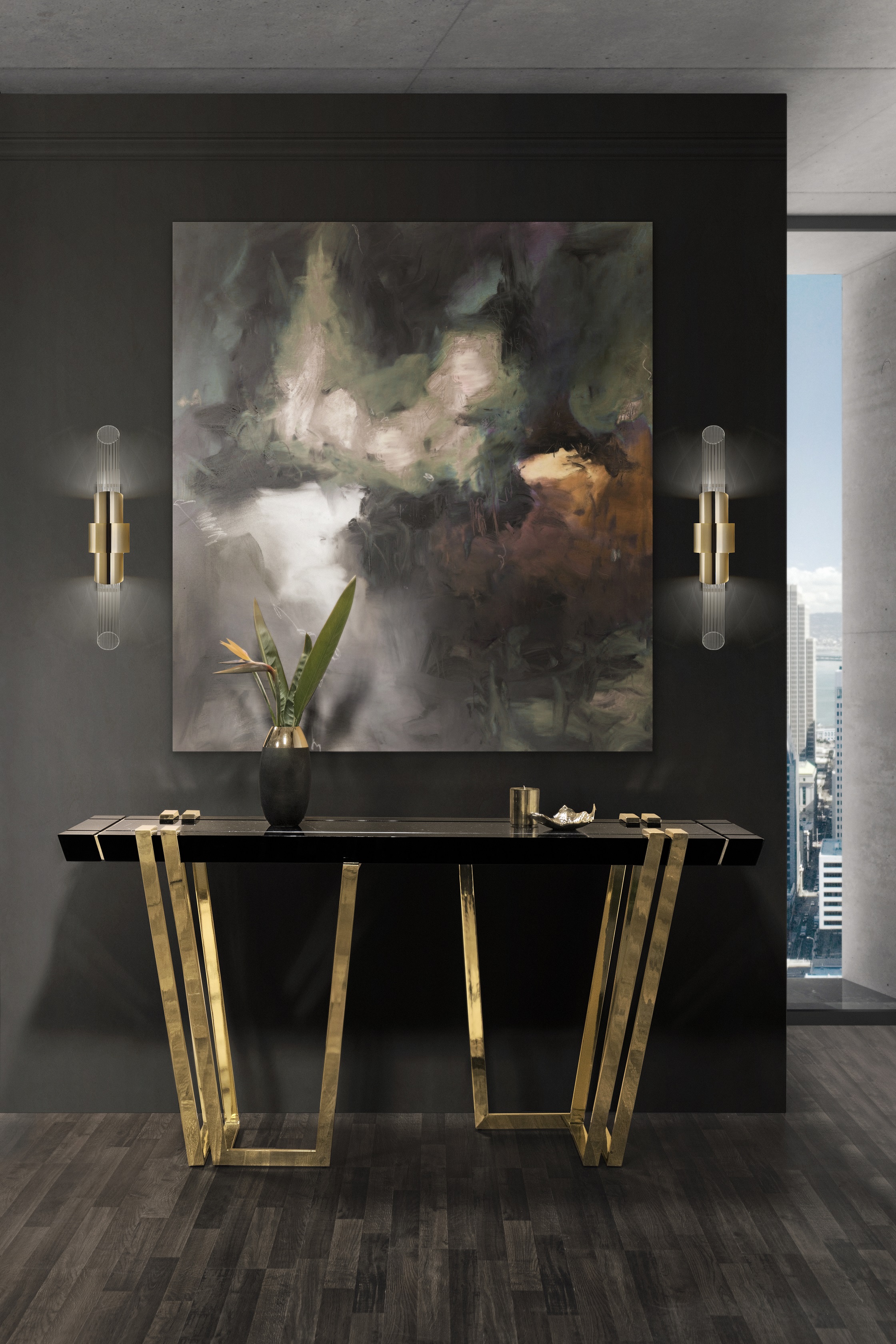 Dare to be different and bring that extra luxury and convenience to an already exquisite interior design. The Apotheosis Console is a bold and elegant piece with fabulous fixtures and details that will look mesmerizing in any entryway.
Apotheosis TV Cabinet
Enjoy your favorite shows and give your television luxurious support. Take advantage of the smooth combination between functionality and modernism that the Apotheosis TV Cabinet grants you. Whether you plan on bringing this piece into your living room or even your home cinema always take into account that it possesses an incredible versatility that allows you to be as dynamic and creative as you wish both in terms of placement but also in regards to the complementary decor you choose in order to create a wholesome ambiance.
See also: Living Room Design – A Simple Yet Luxurious Setup
If you enjoyed this article regarding The Apotheosis Collection – Revolutionize Your Furniture Design then make sure to check out our socials to find news, inspirations, and more interior design ideas: Pinterest | Facebook | Instagram.