Summer Trends: Luxury Outdoor Furniture for an Enviable Garden ⇒ Although overseas holidays have been cancelled this year, you can still freely enjoy your own garden or outdoor space to the fullest! Add a new perspective to your home by using these Luxury Outdoor Furniture collections to decorate and create a new relaxation area!
⇒ Luxury Design: Fall in Love with The Nubian Bar Cabinet⇐

Alexander Rose Ocean Maldives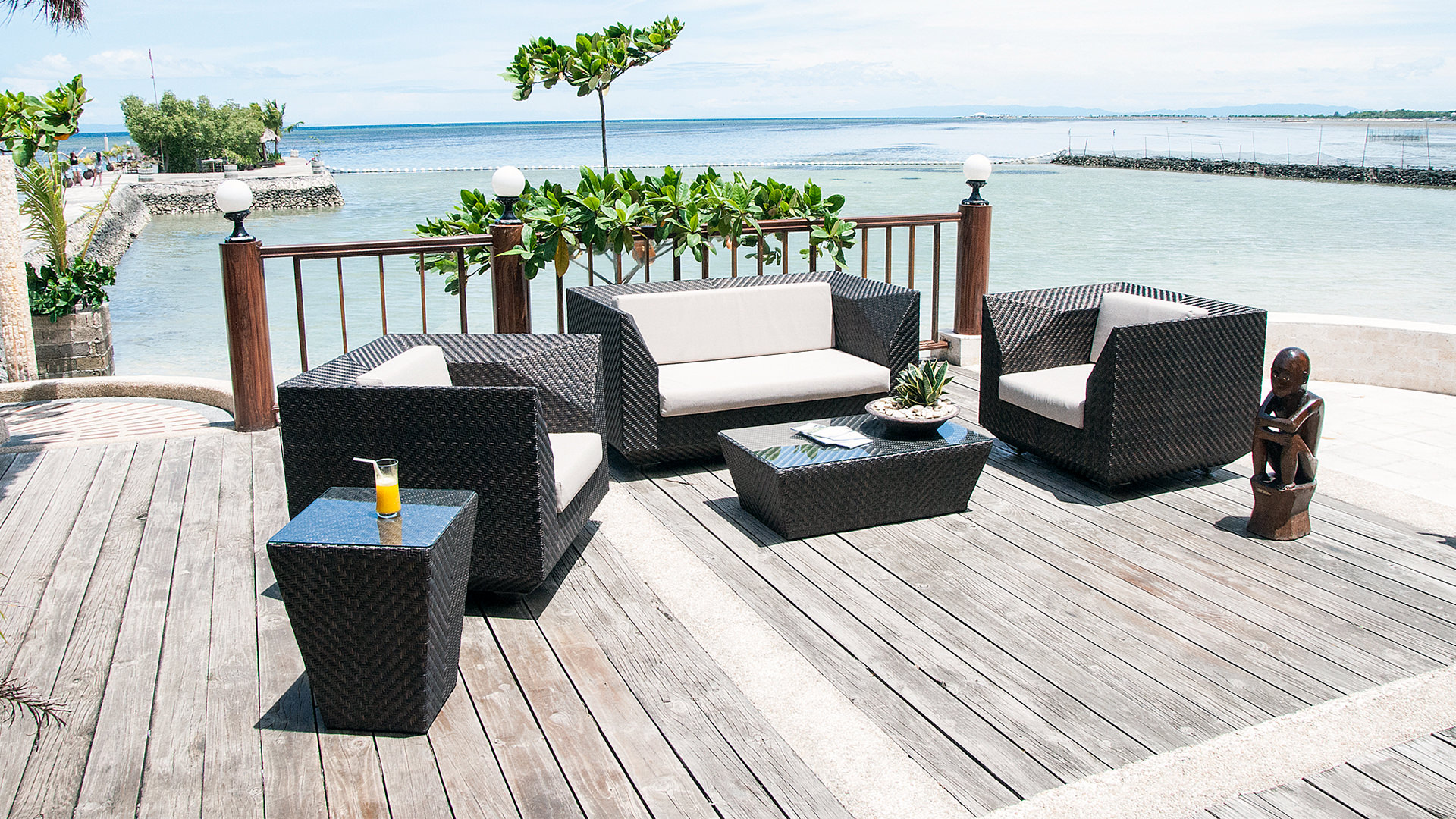 This stunning lounge set comes with a two-seat sofa, two armchairs and glass-topped coffee and side tables, creating the perfect place to relax, entertain and enjoy the sun without compromising design style or sophistication.
Amalfi Tuxedo Salon

For a comfier, more romantic look, the Amalfi Tuxedo Salon Luxury Outdoor Furniture Collection offers beautiful white ottomans with deep-seated cushions to sit or lie down in, as well as sturdy black steel framework to withstand the natural weather.
MYSA Outdoor
SUSPICION OUTDOOR SIDE TABLE
LUXXU's own Luxury Outdoor Furniture collection, MYSA Outdoor, aims to adorn your outdoor space with resilient, unique and stylish pieces that will reflect your taste and design preferences, with neutral yet innovative shapes and textures and made with stainless steel and other strong materials to ensure the utmost quality.
Habitat Rolio Natural 6-Seater Set
This Luxury Outdoor Furniture set is the result of a collaboration between Habitat and David and Harry Rich of Rich Landscapes, whose natural-meets-modern style perfectly combined with Habitat's chic and practical designs. Inspired by the Welsh countryside, the dining table, bench and chair set is crafted with slated acacia wood,

If you enjoyed this article about Luxury Outdoor Furniture, then make sure to check out our socials to find more interior design trends and ideas: