Suit Up With The Best Closet Design Trends In 2021 =>2021 has been a bounce-back year and as we all know it is always better to bounce back in style and luxury. This style and luxury start with your closet decoration, as soon as you enter your dressing area you should be surrounded by exquisiteness with a dash of coziness and you dress in the most trendy clothes you should make sure you bring the most trendy interior design ideas to this ambiance. Join Luxxu Blog as we show you some stunning wardrobe design trends where you can store your clothes in fashion and excellence.
See also: Closet Décor – Dress In Excellence

Lively Color Palletes & Textures
Powerful and vivid colors are making an appealing appearance in 2021 all throughout various types of ambiances and when it comes to closet decor the story is no different. Warm colors will bring a fresh look and a new life to your dressing area and give off space that allows your cabinets to beautifully beam and take a special spotlight. Additionally, the importance of the materials that make up these interiors are incredibly important, stone, leather, and wood are some of the best solutions for achieving a wonderful and nature-inspired texture. You will hardly go wrong by investing in suitable quality materials, warm colors, and acquiring rich textures.
A Seamless Blend With The Space
European style closets are progressively becoming more and more common, particularly in smaller spaces. The process involves installing the cabinet so that creates a seamless and gapless blend that would visually reveal a closet in perfect harmony with the rest of the room. The closet's exterior should be integrated with the surrounding walls with the help of handle-free doors that give the impression of a solid wall, keeping the progressive shape of the room.
Editor´s Choice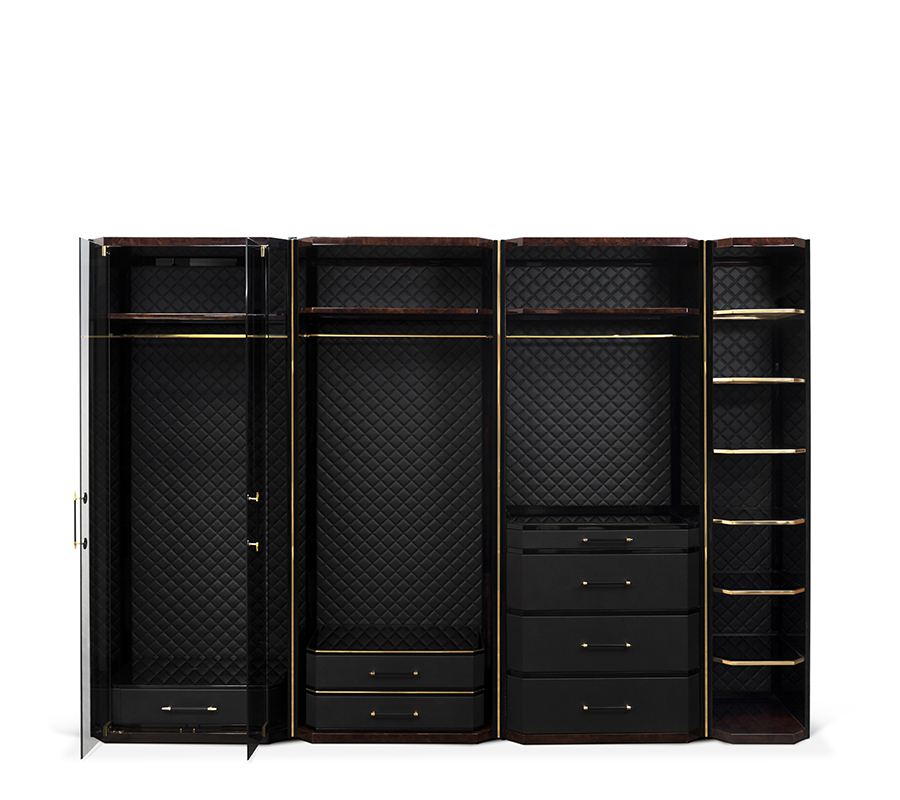 See also: Nubian Ottoman
Eye-Catching Hardware
Select several luxurious hardware pieces that can make a statement and help deliver a dazzling ambiance. The options are endless and include hand-crated exquisite metal hardware made by talented craftsmen, and the fun part of this process is in exploring different combinations that can embellish your closet design in a multitude of ways. You may end up choosing a piece that mirrors your personality or one that matches your home décor style.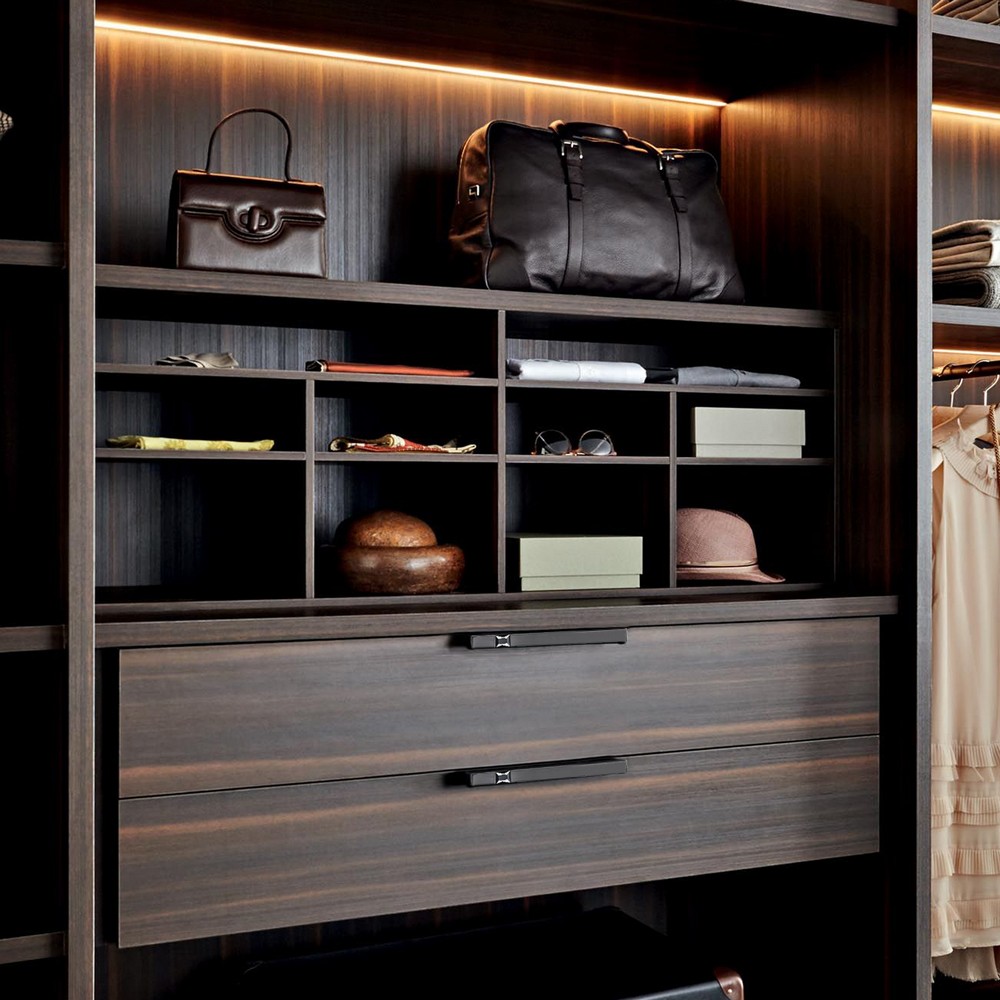 ---
---
Subtle & Gorgeous Lighting Fixtures
When it comes to closet lighting, 2021 trends are leaning towards powerful and voguish lighting that can be strategically placed throughout the room. There's a re-emergence of the trend of hanging gallery lights and bulbs. LED lights are replacing yellow bulbs as the main and more popular solution for lighting in general and they are absolutely perfect to light up your dressing area. Aim at fitting cooler bulbs, and LED lighting choices and come up with distinctive ways to brighten up your space.
See also: Noir Stool
Use Your Closet As A Showcase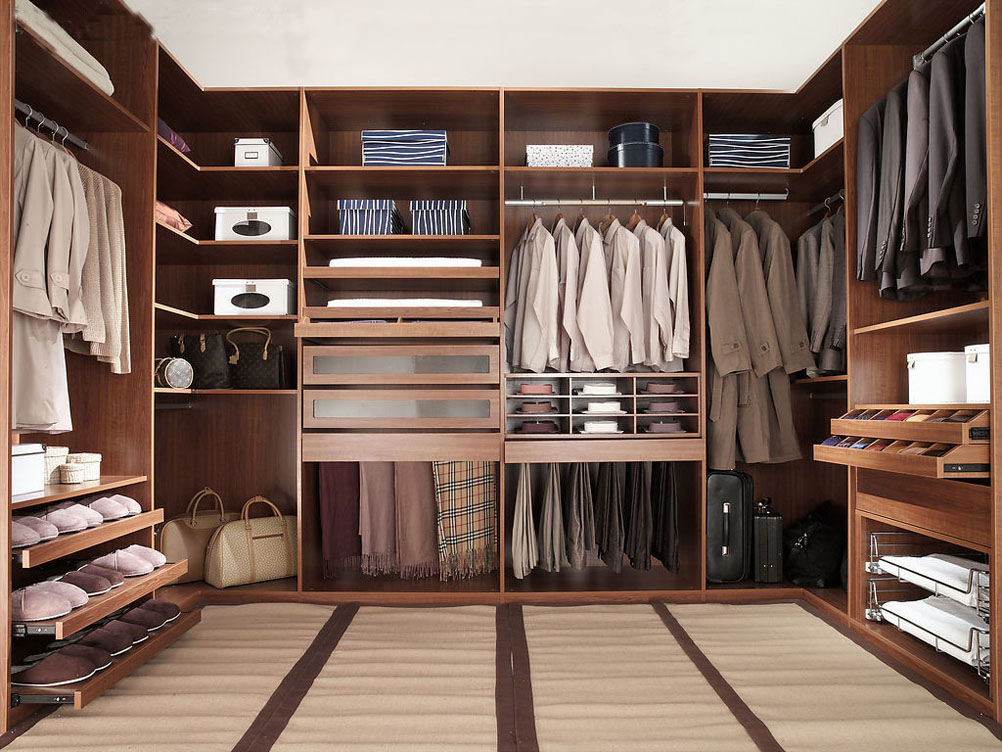 There should be storage spaces for custom closets that enable one to highlight and bring the best out of some items in closed compartments. Attractive storage allows for visually splendid pieces to be luxuriously displayed and on a functional level, it gives you the possibility to retrieve what you need to create a beautiful display quickly.
Editor´s Choice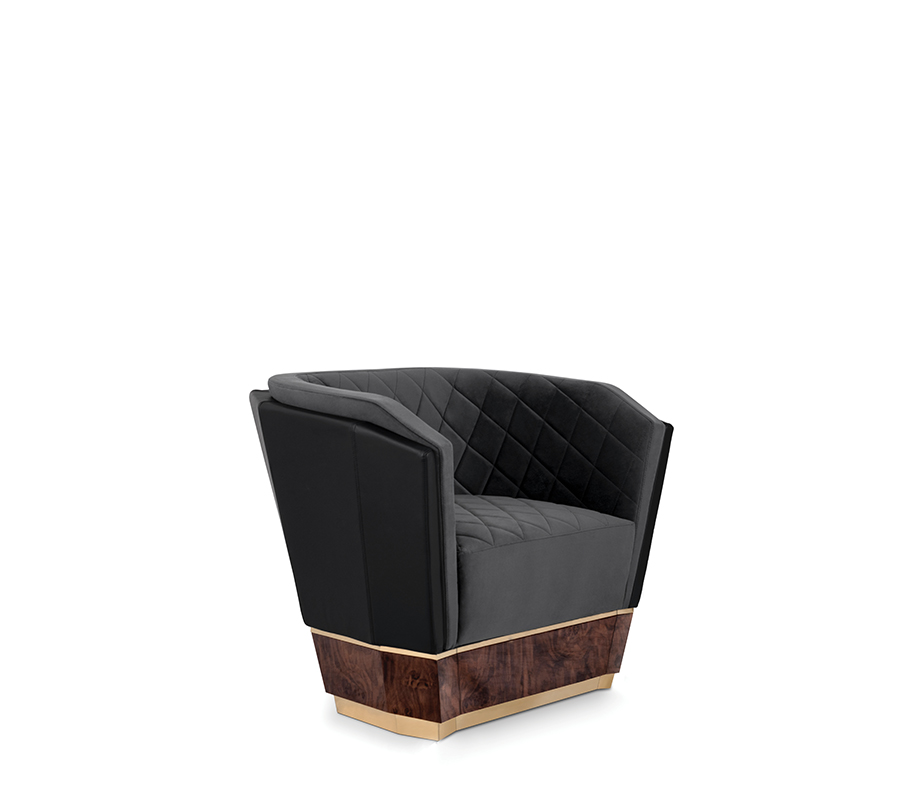 See also: Luxury Interior Design – The Most Exquisite Console Selection
If you enjoyed this article regarding Suit Up With The Best Closet Design Trends In 2021 then make sure to check out our socials to find news, inspirations, and more interior design ideas: Pinterest | Facebook | Instagram.