Style your home with the best luxury furniture => Inspiration is Key. So LUXXU selected a collection of indoor environments to be able to project some ideas and trends in interior design. From the color and texture, modern to classic, every room of the house is unique and must reflect your personal style. Take a look at some of the options we selected with the best brands and design projects!

LIVING ROOMS
The living room should be welcoming to our family when they want to kick back but also as a place to entertain guests and enjoy a cocktail; thus when furnishing a living room, remember to look for luxury and comfort, with practical and livable luxury designs. Key items such as the Crackler center table and our Waterfall floor lamp can go a long way to give shape to the room. Every living room should be the unique footprint of the style and personality of the home. 
See also: Timeless Design Trends – Top 5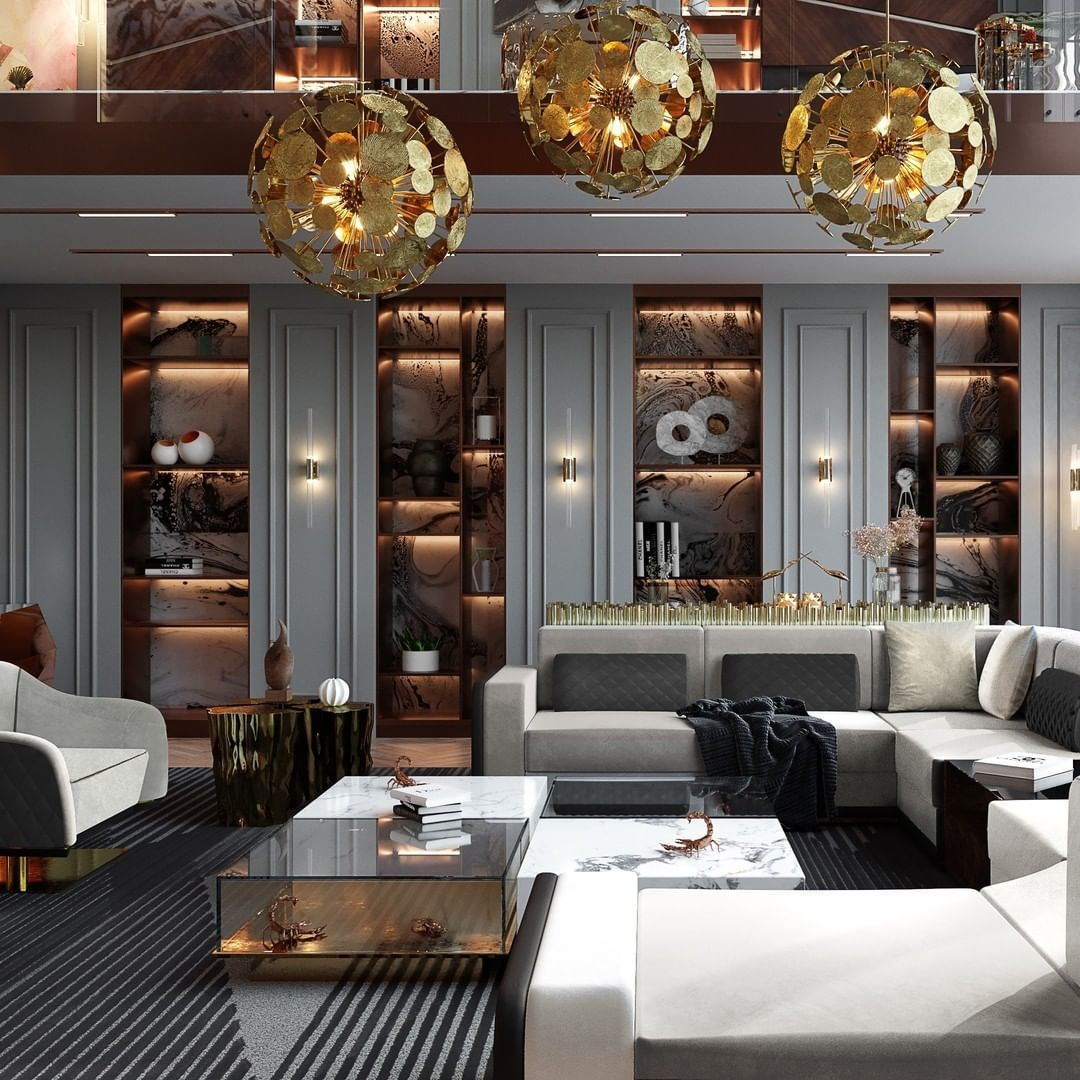 This is an elegant bespoke interior with a modern classic touch, and a perfect balance between statement handcrafted pieces and more neutral, functional elements. The result is an incredibly comfortable home for the modern luxury lifestyle! The living room is the heart of a house. Designed with every detail carefully thought out to fulfill a powerful aesthetic, but also a comfortable, contemporary, and high-end setting. Discover some of your products featured in this amazing interior project: Thomsom sofa, tycho small wall lamps and Saboteur swivel single sofa.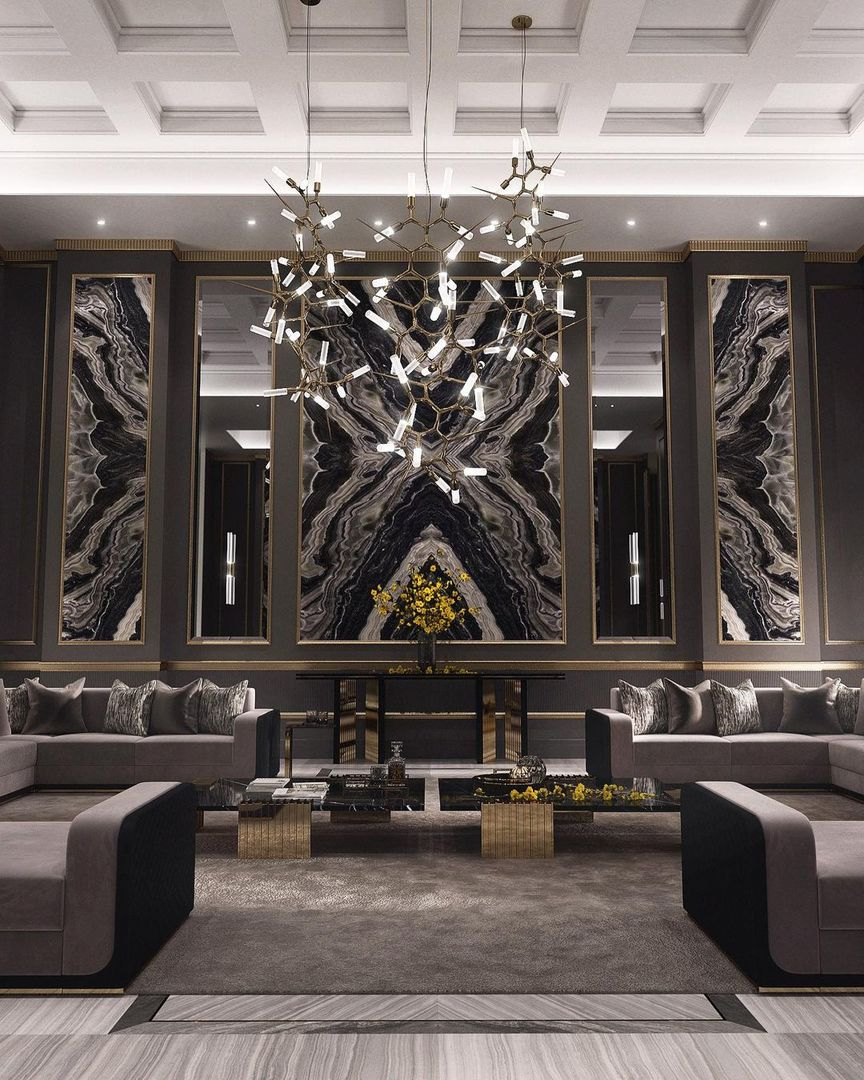 With Spring finally here, it's time to revamp our living rooms and follow the latest trends! The Modern Classic Living Room Trends are sure to help you achieve your dream space, a sophisticated and elegantly designed area you will absolutely love. A sure-fire way to easily achieve a modern classic look is to add some black matte pieces to your living room. Black and grey are timeless, sleek, and modern colors that can be blended with most shades and will give your living room a sophisticated edge! Pair our Thomsom sofa, with some touches of gold like our Vertigo center Table and a statement chandelier and you'll be getting a dream living room.
CLOSETS
Lighting and organization is everything when it comes to coordinating outfits and to check your look. An elegant and luxurious closet demands an impressive chandelier and a modular design closet. A neutral color scheme gains with its design and creates an exclusive atmosphere thanks to its vigorous personality.
See also: Interior Design Trends for 2021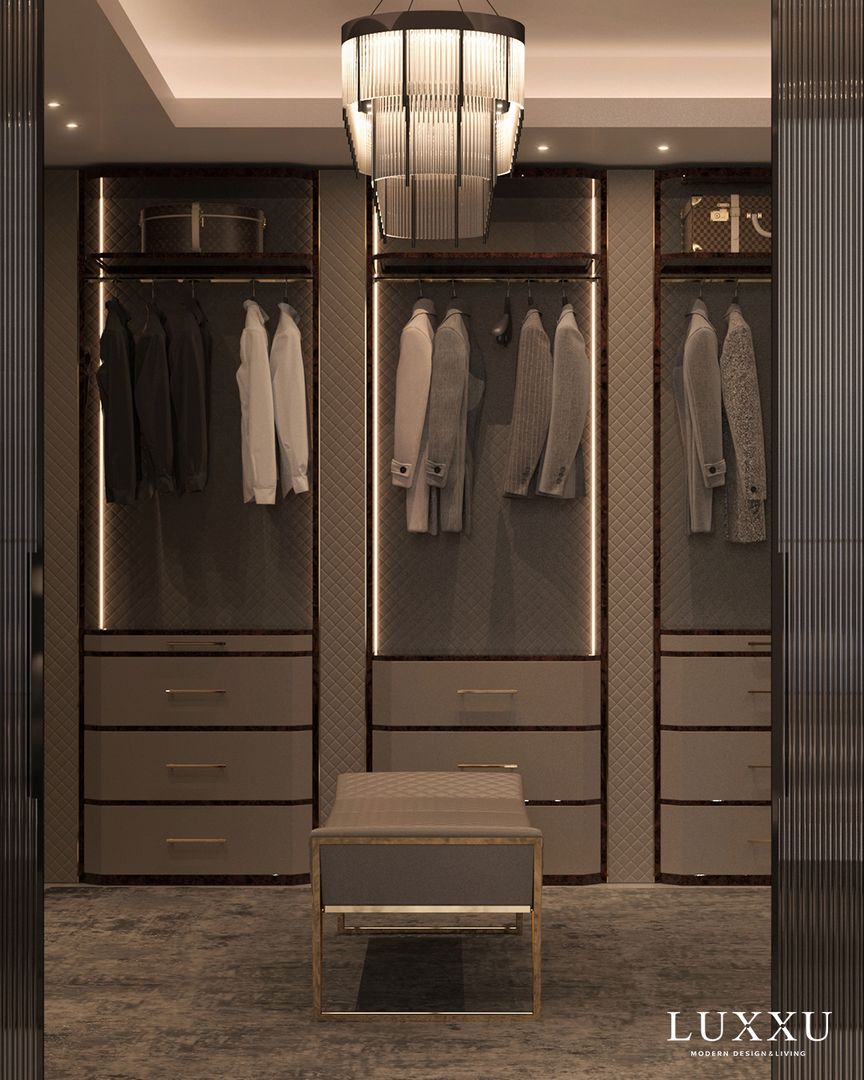 Settle for nothing less than the best when it comes to the dressing area, all your luxurious outfits deserve a luxurious closet with modern design and beautiful aesthetics, that is as gorgeous as it is functional. Combined with a wonderful Prisma Ottoman, the most refined of solutions that will blend harmoniously with the whole ambiance of the room. Complete this combination with a unique chandelier, Liberty Snooker by luxxu, to provide you with high-quality and exquisite lighting, and make a true statement.
< ?php get_footer(); ?>
Hallway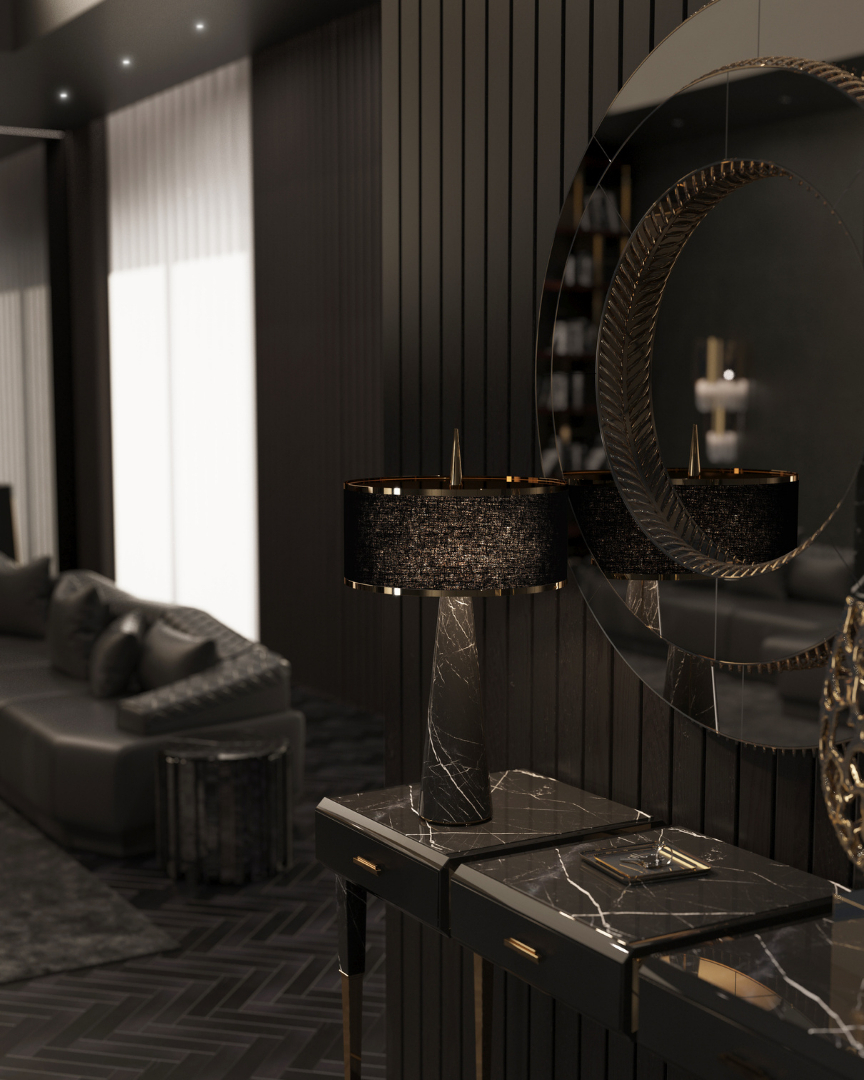 Moodier atmospheres have actually become rather trendy as of late, take, for example, this entryway designed by LUXXU is certainly no exception. With a well-made lighting piece, The Needle table lamp, and an exquisite console design, this unique piece showcases a diverse use of materials from brass, wood, leather and marble as well as timeless straight lines. Moreover, the lighting piece is complemented by the Crown mirror,, a piece that challenges the notion of exquisiteness and breaks all the creative boundaries.
See also: Interior Design Projects in London You Need Know
If you enjoyed this article regarding Style your home with the best luxury furniture then make sure to check out our socials to find news, inspirations, and more interior design ideas: Pinterest | Facebook | Instagram.