Salone Del Mobile 2023: Top Luxury Brands You Should Keep An Eye On – Salone Del Mobile 2023 will be held in Milan from 18th to 23rd April, which marks the traditional springtime dates, something that has not happened in the past three years. The fair has also revealed its schedule for 2023, with the aim of revolutionizing the fair paradigm by reintroducing its biennial light event, Euroluce. Discover the luxury brands that will be present at the event in this article by LUXXU Blog.
---
See also: Spring Decor: Refreshing Trends For 2023
---
Salone Del Mobile 2023
Top Luxury Brands You Should Keep An Eye On
LUXXU
Initially a lighting brand, LUXXU has rapidly expanded its product range to include furniture and upholstery to create what is referred to as "The LUXXU dream." LUXXU's collection is designed to elevate any interior design to a new level, reflecting the desire for luxury and the finer things in life that come with owning a luxury home. The brand's philosophy centres around an unwavering focus on even the smallest details, with good craftsmanship being the hallmark of luxury. This mentality is reflected in every aspect of LUXXU's products, from the artistry of the pieces exhibited in tradeshows to their installation in some of the world's most remarkable homes and hotels.
Get the look:
Galea II Dining Chair and Babel Snooker Suspension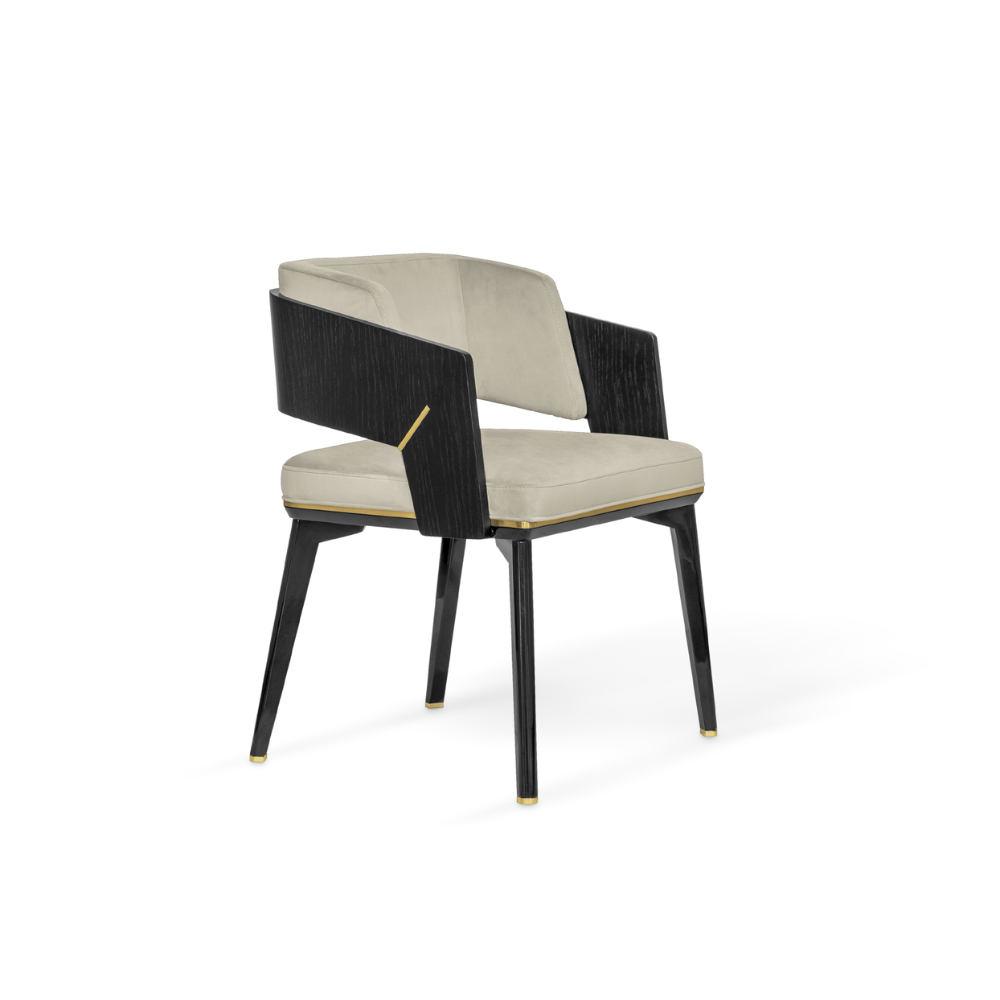 PullCast
The founders of PullCast share a passion for collecting natural objects, which inspired them to create a company that combines jewellery and design. This fusion has led to innovative design concepts that draw inspiration from architecture and art. The resulting sculptural hardware products are available in various styles, each with a unique sense of rarity and legacy while incorporating ancient craft techniques.
Tom Dixon
Tom Dixon is a British luxury design brand that was founded in 2002 and now has a presence in 90 countries worldwide. The brand's focus is on creating furniture, lighting, and accessories, and it operates out of several locations including London, Milan, Hong Kong, New York, Tokyo, Shanghai, and Hangzhou. Tom Dixon's products are recognized globally for their use of pioneering materials and techniques and are intrinsically inspired by the brand's British heritage, resulting in a distinctive aesthetic that is widely appreciated.
Versace Home
The designs created by Versace are the result of collaborations with contemporary artists and are crafted using Italian finesse. This approach has established Versace as a global symbol of excellence. The brand's ability to blend modern design with classical motifs has made it a popular choice for those who seek to avoid ordinary interior design. Versace made its debut in the homeware market in 1992, starting with textiles and later branching out to porcelain dinnerware, luxury furniture lines, lighting, and wallpaper. The brand's designs continue to embody the late Gianni Versace's passion for theatre, sculpture, dance, and painting.
Missoni Home
The Missoni Home collection is a beautiful blend of extraordinary design, vibrant colours, and high-quality fabrics. The brand's iconic patterns are characterized by artistic energy and a consistent, profound, and spontaneous approach. The collection also features versatile shapes that can be combined in countless ways to create unique interpretations. The Missoni lifestyle is reflected in the eclectic style, top-quality materials, and multicoloured jigsaw patterns. The brand's unrestricted design philosophy seamlessly incorporates both indoor and outdoor proposals, resulting in equally striking and recognizable products that offer both comfort and performance quality.
Flos
FLOS, founded in Merano in 1962, has established itself as a premier international-level manufacturer of top-of-the-line designer lighting and innovative lighting systems for both residential and professional sectors. The company has built its reputation on offering exceptional quality and unparalleled design, making it a trusted choice for customers around the world. FLOS boasts an extensive and diverse catalogue of lighting products, with each item embodying the brand's commitment to excellence in craftsmanship, design, and functionality.
Visionnaire Home
Visionnaire, a meta-luxury brand under IPE, is a top player in the Made in Italy interior design sector, known for unique designs tailored to clients' desires. Since 2021, it is a Benefit company, committed to creating positive value for the community. With a reputation for innovative design and exceptional quality, Visionnaire is a sought-after choice worldwide.
Formitalia
The success story of Formitalia, founded by brothers David and Gianni Overi, is one of both successful collections and brilliant ideas that have created a complete living system made in Italy. From high-end villas and towers to hotels and contracts worldwide, Formitalia has left its mark on prestigious interiors across the globe.
Zanotta
Zanotta's philosophy is rooted in the concept of creating high-quality and long-lasting home furnishings and accessories that become meaningful and lasting partners in people's lives. These products are designed to build positive relationships and become a part of the story and history of individuals, finding their perfect place within a home. The Zanotta collection comprises pieces that seamlessly fit into any home without imposing a specific style, allowing them to blend with other items and express the unique identity and personality of each household. Each interpretation is different and unexpected, reflecting the diverse experiences and passions of the people who live there.
Editor's choice:
Senzu Sofa and Algerone Long Side Table
---
See also: Luxury Houses Premium Collection
---
Vista Alegre
Vista Alegre is a well-known manufacturer of porcelain in Portugal, located in the district of Aveiro. In May 2001, it joined forces with the Atlantis group to create the largest national and sixth-largest global tableware group specializing in this area, known as Grupo Vista Alegre Atlantis. Within this group, Fabrica de Porcelana Vista Alegre is the most significant industrial unit out of the eleven, with a long-standing history and tradition of producing approximately 10 million pieces of decorative and domestic porcelain each year. In 2002, the company underwent an industrial re-engineering process aimed at increasing its production capacity and volume.
Fratelli Boffi
Fratelli Boffi is is an Italian luxury furniture company that specializes in using rare and valuable woods to create unique, custom-made furniture pieces. With a rich heritage dating back to 1928, the brand is steeped in tradition and has always been driven by a deep passion for exquisite craftsmanship and attention to detail.
Kartell
Kartell is a design company that strives to showcase its creativity in various ways. The company's goal is to create timeless objects that will remain relevant over time. Kartell's dedication to creativity allows it to work with different materials without limitations. The company's commitment to the economy of beauty will lead it into the future, drawing on Italy's rich cultural heritage and transforming it into sustainable and aesthetically pleasing objects.
Molteni & Dada
In 1955, Angelo Molteni's company already had 200 employees and was looking towards the future with a desire to innovate. With the help of Alberto Zevi, Molteni purchased the necessary machinery to control the entire supply chain. The focus then shifted to style, as Molteni and 13 other manufacturers founded the first Salone del Mobile in Milan in 1961. Molteni experimented with modern furniture, working with designers like Carlo De Carli, but it was the modular systems designed by Tito Agnoli, Angelo Mangiarotti, and Luca Meda that really broke through. In just six or seven months in 1968, Molteni transitioned from classical to modern design, partnering with architects for a new era of furniture.
Preciosa
Preciosa is a company based in the Czech Republic that creates customized crystal chandeliers for prestigious residential and hospitality projects. They are dedicated to innovation, utilizing dynamic and interactive lighting integrations to ensure their chandeliers always reflect the local atmosphere, and luxurious lifestyle, and make an enduring statement for the future. The company's concept of cultivating chandeliers is based on its rich legacy and heritage in the Crystal Valley, the heart of the Bohemian crystal-making region. George Karl, Managing Director of Preciosa Lighting, Gulf, explains this concept.
Knoll
Knoll has been devoted to the principles of the Bauhaus design philosophy for over eight decades, maintaining that contemporary furniture should harmonize with the architectural space, rather than challenging it. At the core of Knoll's identity lies the belief in modern design, a vision that has been embraced by customers and design experts globally.
Antonio Lupi
Antonio Lupi is a company from Tuscany that has been renowned for half a century for its exceptional design and production of bathroom furniture, both domestically and internationally. The company's unique qualities include its talent for innovation, constant exploring new materials and designs, as well as its substantial investments in manufacturing technology.
Minotti
Minotti is an Italian furniture design company that has gained a strong global reputation as an excellent representation of "made in Italy" in contemporary furniture design and a classic-modern lifestyle in the residential and hospitality sectors. The company was founded in 1948 by Alberto Minotti, and it quickly grew from a small-scale artisan workshop to a more industrialized company in the 1960s. After the untimely death of Alberto, his sons Renato and Roberto took over and initiated a growth and expansion plan that extended to international markets.
Editor's choice:
Thor Center Table and Algerone Sofa
---
See also: Martin Brudnizki: When The Details Make The Design
---
Boca Do Lobo
In 2005, Boca do Lobo was established with a focus on transforming traditional craftsmanship techniques into contemporary design pieces. The company takes pride in infusing each piece with centuries of craftsmanship, using a combination of traditional and modern techniques to create exceptional furniture, lighting, and upholstery pieces that result in timeless and cosmopolitan spaces. The collections are precisely crafted by skilled artisans in Portugal and are inspired by their passion for detail.
Covet House
Over the past few years, Covet House has become a leading resource for inspiring and encouraging creativity. They are proud of their collaboration with a diverse range of clients to create exceptional interior design projects. Their range of offerings includes 12 brands, over 2000 products in a dozen categories, more than 1300 inspirations, and an extensive selection of styles, materials, and finishes to suit any project.
Home Society
BRABBU and Rugs Society are design brands that embody a dynamic and forceful approach to urban living, evoking power, strength, and intensity. Their product range encompasses a broad spectrum of furniture, lighting, rugs, and upholstery, all of which are crafted to create a unique sensory experience. The brands' team of designers and artisans are dedicated to discovering the most exceptional materials and cutting-edge techniques to ensure every piece is comfortable, functional, and full of personality.
---
See also: LUXXU Stocklist
---
If you enjoyed this article regarding 

Salone Del Mobile 2023: Top Luxury Brands You Should Keep An Eye On

 then make sure to check out our socials to find news, inspirations, and more interior design ideas: Pinterest | Facebook | Instagram.