Outdoor trends to live by this summer ⇒ Earth tones, modular designs, statement lights – read about the biggest trends to upgrade your outdoors.

With a pandemic around the globe, there's no place like home. Bring the comfort and elegance outside and style your backyard, or patio, with the best outdoor trends.
Earth Tones
This summer let nature color your outdoor furniture and choose nature-inspired decor earth tones – terracotta, sand, navy blue, coral, forest green. This is the main color scheme for outdoor trends in 2020.
Natural materials
Furnishings that highlight modern lines and natural materials will help you achieve a contemporary look. For instance, The Hampton Two Seat Sofa by MYSA Outdoor – a brand moved by the Swedish term of outdoor comfort and enjoying oneself – is made with fine materials like teak, stainless steel, and synthetic rope mesh.
Modular Designs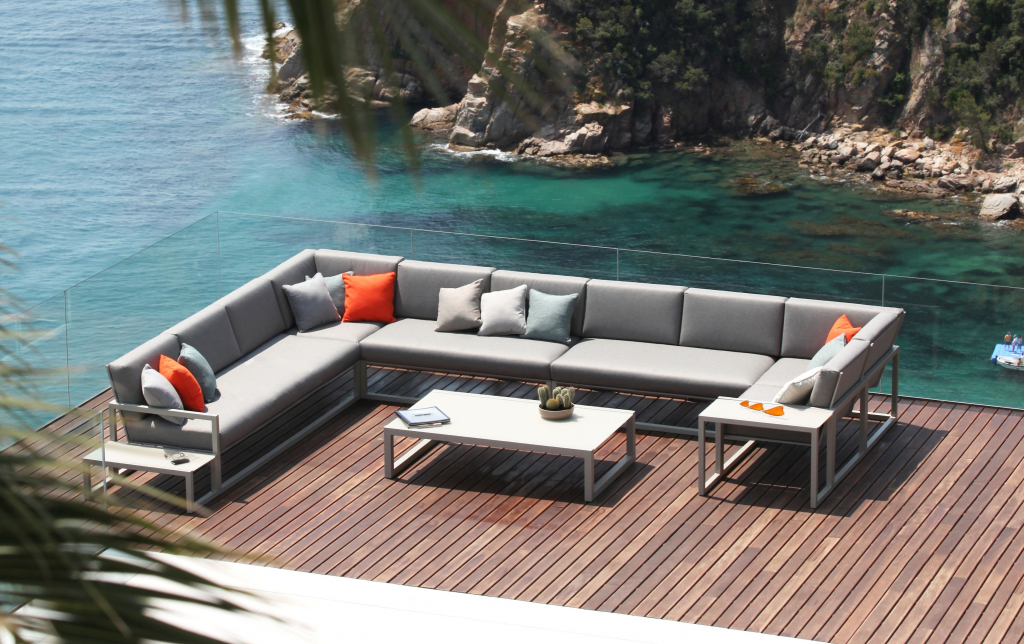 Rearranging your outdoor furniture depending on your guests can be tricky. Modular designs are very helpful and aesthetic. Designed by Kris Van Puyvelde, Ninix is one of the most iconic collections that can be found in the Royal Botania range and it is best known for its simple and sleek character.
Statement Lights
Good lighting is essential and outdoor lamps or lanterns can add that extra touch to your decor. Liberty wall lamp by LUXXU will give you a sophisticated style to your outdoors. Inspired by the torch found in the Statue of Liberty, this unique piece is made of brass and crystal and it has a gold-plated finish.
Functional furniture
Rainy days can damage our outdoor furniture, especially the fabric of the seats. So the French creator, Philippe Starck, developed a highlight functional and elegant design collection, for the renowned Italian design brand, B&B Italia. The collection "Oh, it rains!" has designs with outstanding dimensions. The backrest of the sofa and the armchair can be folded down on top of the sit, in case of bad weather.
Outdoor Rugs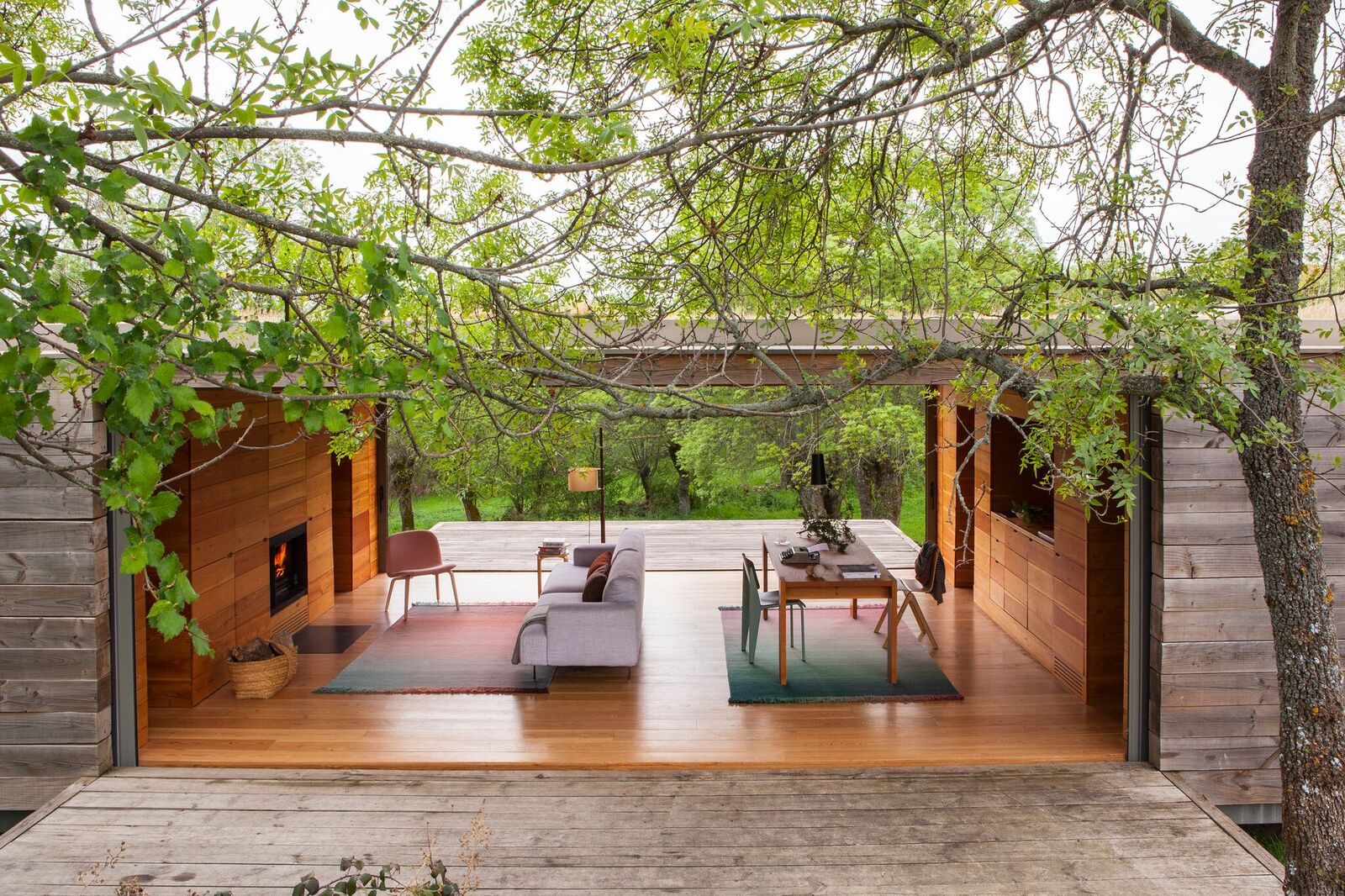 Bring the inside, outside. One of the outdoor trends of this summer is outdoor rugs. It can help define the dining area and add personality to the area. The Shade Collection was designed by Begüm Cana Özgür – who was inspired by magical moments in nature. Conceived by Nani Marquina, the collection is available in four ombré palettes and it's made with 100% New Zealand wool.
Monochromatic color scheme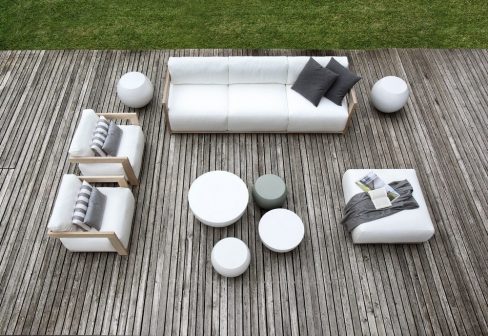 One of the easiest outdoor trends to achieve is a monochromatic color scheme, which harmonizes a space, without requiring too much effort. A good example of such is the Open Air collection by Meridiani, all pieces highlight a monochromatic scheme that is further enhanced by the use of versatile materials.
outdoor trends
⇒ See Also: 10 Superlative Outdoor Lighting Designs for Your Consideration⇐
outdoor trends
If you enjoyed this article regarding Outdoor Trends to Live by this Summer, then make sure to check out our socials to find more interior design trends and ideas: Pinterest | Facebook | Instagram.
Sources: Dwest | Living Spaces